I'm Not Ready for a Nipple Piercing – Here's What I Wear Instead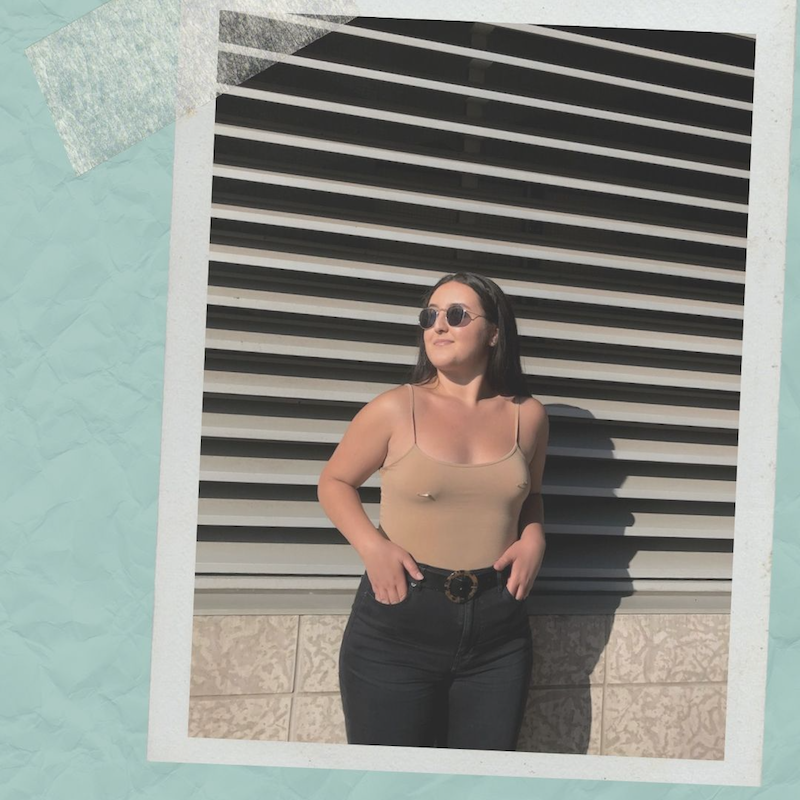 Me styling the safety pin look | Jana Janevska
The beautiful thing about fashion is that there are no rules. You can get as creative as you want and wear whatever makes you feel good and comfortable. Although there might be some judgment from others, that is normal with everything in life. Honestly, it takes time, but it feels so good once you're comfortable leaving the house with whatever makes YOU feel good without worrying about others' comments.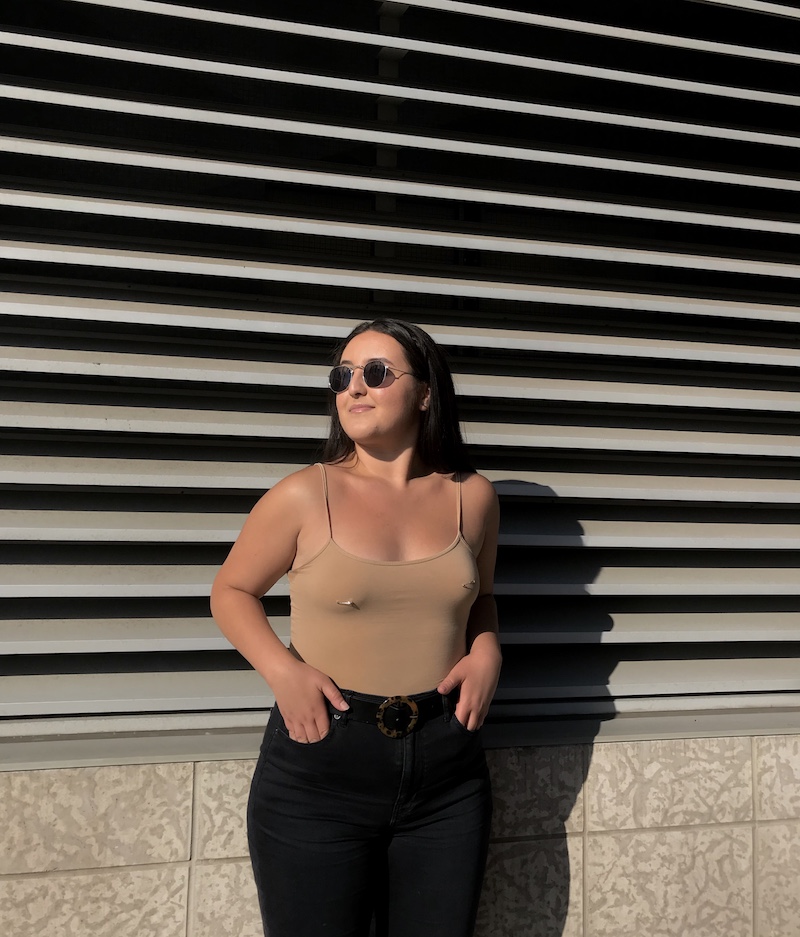 I feel like that's kind of obvious nowadays and you might be wondering why I need to get so deep from the start. But let me tell you…this look that I started wearing about 3 years ago has made some heads turn and I've heard a lot of comments (both negative and positive, but mainly negative and judgmental) from people in the streets. I've been pointed at, stared at…and all I did was smile back and own it because honestly, I love this look. I think it's creative, unique, and I feel so badass every time I wear it.
Okay, let's get to it! As you might know (or not know) nipple piercings are a thing. You may love or hate them…and you may want them but can't quite commit to them. That's where my friends and I are at. I've read quite a lot about nipple piercings and decided that they're not for me. However, there is a way to achieve a similar look using SAFETY PINS. Before you say OUCH and hold on to your girlfriends for protection, don't worry, I don't mean like a DIY piercing. What I'm referring to is adding safety pins to a tank top/crop top/shirt. I style this look with a beige top that almost matches my skin, I add the safety pins, and usually, I wear this beige top with jeans. Accessorize as you wish, my go-tos for this outfit are white sneakers, a small shoulder bag, a belt to snatch me in and that's it!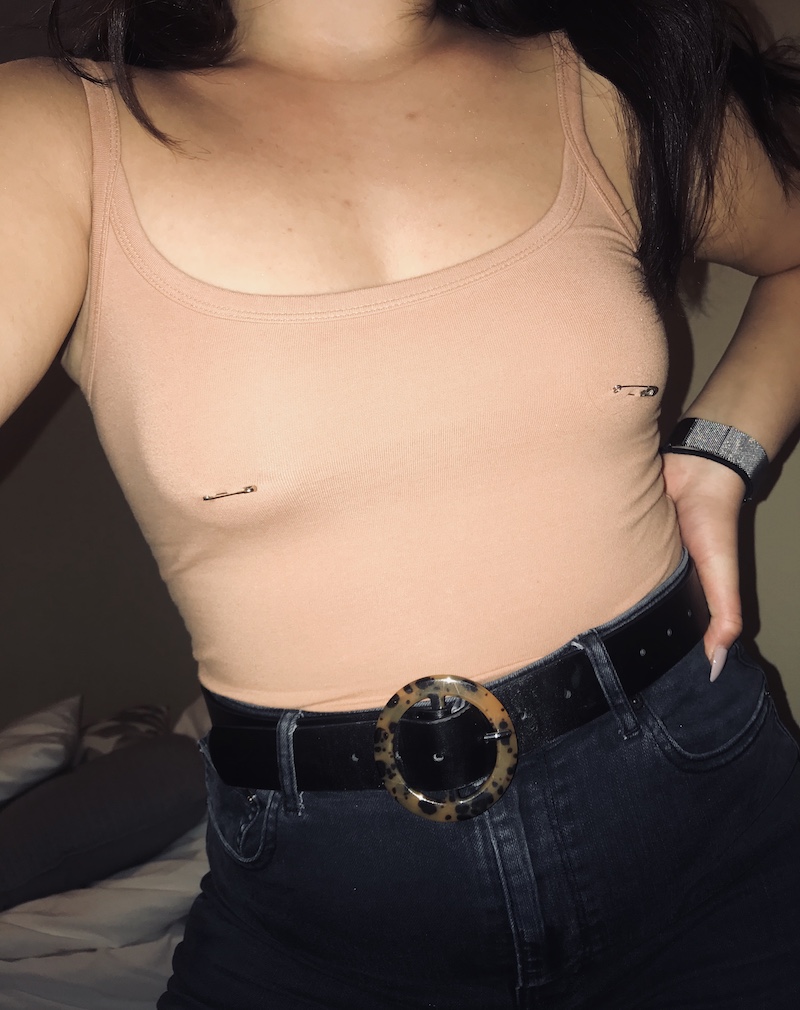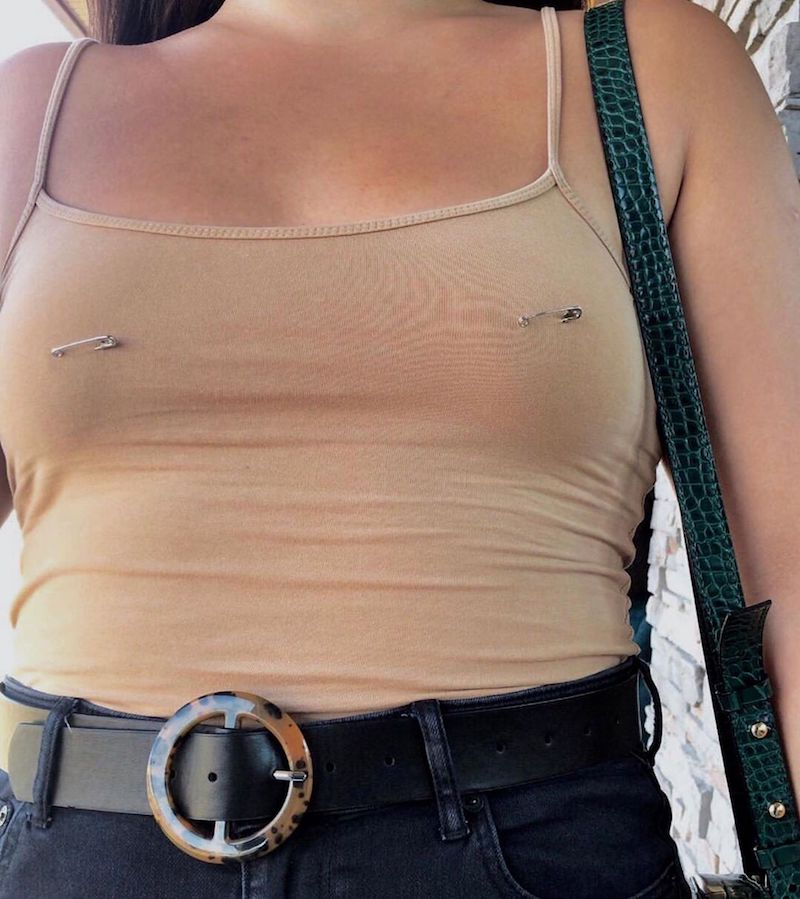 You might like this look and think it's fun and spicy or you might not like it. Either one is okay! I mainly wear this look to concerts and festivals and I have definitely made heads turn. All in all, I think this look is simple yet unique and eye-catching. It's become a go-to for me to do on basic crop tops/tank tops to spice up any simple look.
Get my look
Do you have what it takes to write about fashion?
Apply now and get published on RGNN!
Jana Janevska
Jana Janevska lives in Calgary, Alberta but is originally from Skopje, Macedonia. She is a marketing student at the University of Calgary currently on a full-time 12-month internship working in a data analysis role and project support in the energy industry. She hopes to pursue a career related to marketing in some way because this is where her passion lies.