I Tested Fenty Beauty's Flyliner and Here's What I Found

Testing the Fenty Beauty Flyliner | Raina Von Zerneck
This past week I tried Fenty Beauty's Flyliner for the first time and put it up to the test of lasting through a busy day. Flyliner is advertised as a long-wear, water-resistant liquid eyeliner and has a soft, pointed tip with a triangular body for easy grip. It's available at Sephora.com for $22 in the U.S., and for €18.95 in Spain. The ratings on Sephora are decent, mostly consisting of 5-stars. It is pricier than drug-store brand liquid liners, but I wanted to test if the quality made up for the cost. Many cheaper liquid liners either aren't very pigmented, or don't last long enough throughout the day, so I would be willing to pay a bit more to avoid these issues.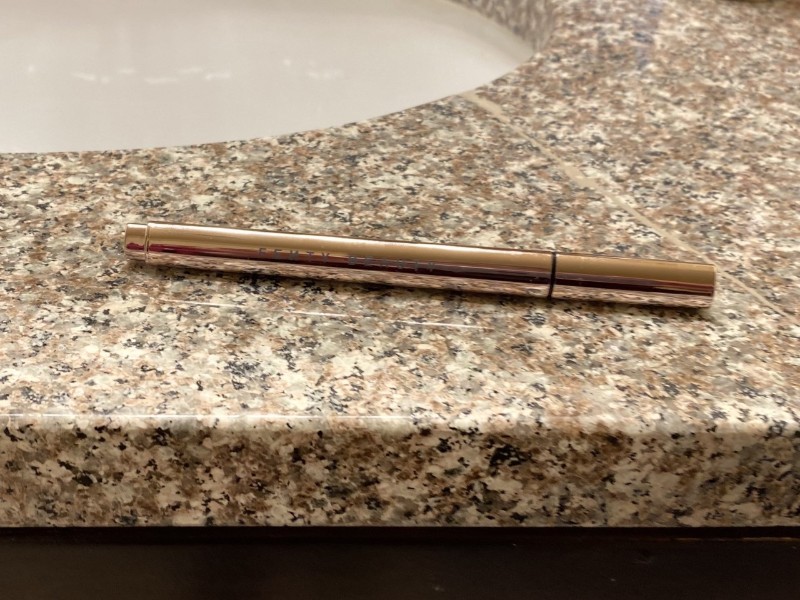 Application
My initial thoughts were that the packaging was very nice, and I appreciated the simplistic logo design on the body of the liner. When I first began the application, I noticed a difference immediately just from the triangular shape of the tube. The liner felt much more secure in my hand, as circular-shaped liners tend to slip and shift with use. I also immediately noticed how pigmented the liner was and how fast the liquid dried on my eye. The application wasn't patchy, unlike other liquid liners that require a few passes before the pigment shows up dark enough. The point on the felt tip is super precise and can make very thin lines if you only apply pressure toward the tip of the pen.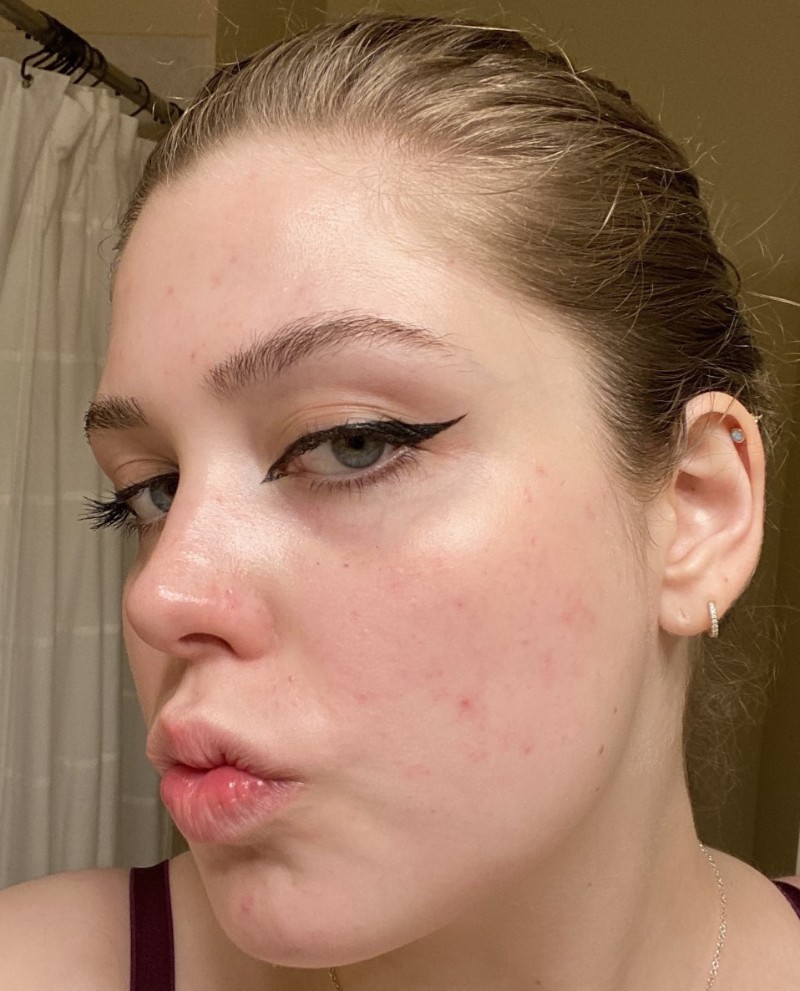 One issue I noticed in the application is something I deal with when using most liquid eyeliners. I have hooded eyelids, meaning I have extra skin under my brow bone that folds over my eye when they are open, covering almost my entire eyelid. This makes applying most eye products difficult as any details and designs I add on my eyelid tend to be swallowed up as soon as I open my eyes. When I apply liquid liner, I must be extra careful in how thick I make my wing or else it will spread into my eyelid crease and mess up my liner. I started having this issue with Flyliner, but I will take the blame for this error as I was trying to go for a more dramatic liner look to really test the longevity of it. The mistake was easily fixed with a cotton swab and makeup remover, but for those of you who have hooded eyes be cautious while applying this liner as it will bleed into your crease.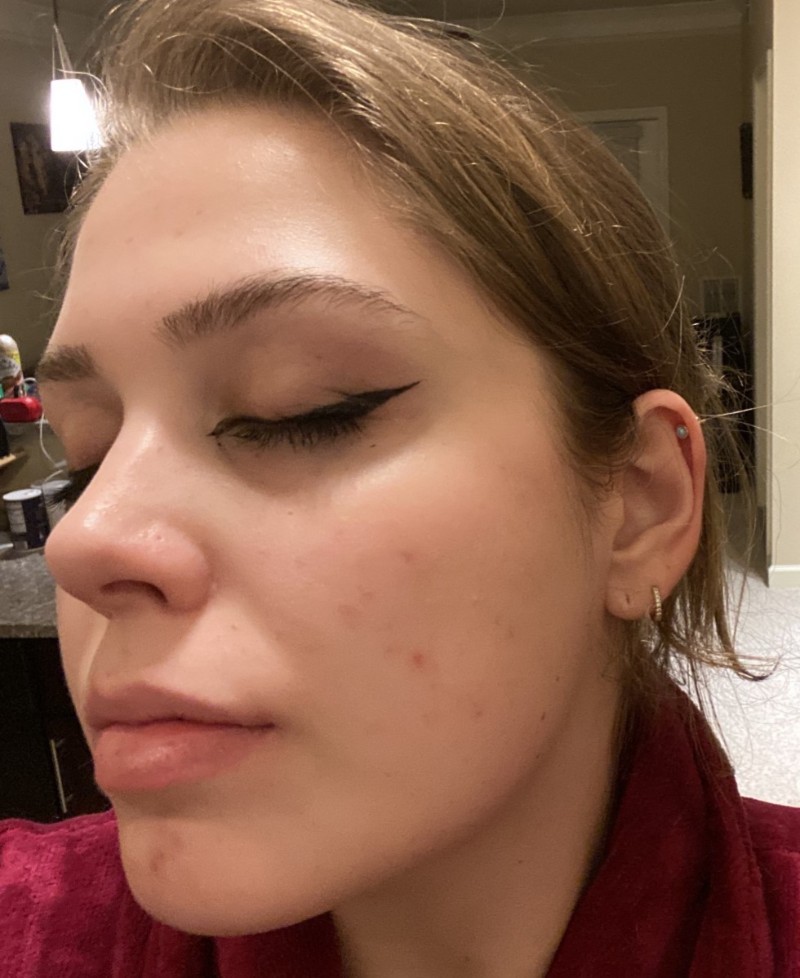 Conclusion
Overall, I was impressed with the results. The day I applied the liner, I finished my makeup in the morning and wore the liner for 12 hours, with classes and then other excursions around campus. As you can see, Flyliner held up very well considering how long I was wearing it and all that I was doing in that time. I had some smudging in the crease of my eyelid, but it was only noticeable when I completely closed my eyes. The liner on the inner corners of my eyes also faded, but I will admit that was because I started rubbing my eyes as it got later into the evening, forgetting I had eyeliner on. I would recommend Flyliner to others even at its price point because it is truly long-lasting, is super opaque, easy to apply and very precise. I can't vouch for its water-resistance since I didn't encounter a situation to test that feature, but if you're willing to spend the money, I can promise you it won't disappoint.
Do you have what it takes to write about beauty?
Apply now and get published on RGNN!