The Fashion Mentor | Editorial/Blogging & Graphic Design Internships | Remote

Concrete editorial | Styled by Brittany Diego
We want to help you be the most successful version of yourself. Check out more job and internship opportunities here!
Company: The Fashion Mentor (https://www.fashionmentor.co/), under the supervision of Founder Brittany Diego (@brittanydiego)
Position: Editorial/Blogging and Graphic Design Internships
Location: Remote.
Paid: No. All positions are currently volunteer only but will be evaluated after a 3 month period for a paid role.
College credit available: Yes.
Editorial/Blogging Intern
The ideal editorial intern will help take Fashion Mentor's blog to the next level and has experience with Google Docs, MS Office, and editing blog content. This person also has an understanding of SEO, is highly ambitious, a self-starter, has a great eye for detail, and is able to successfully work independently and remotely. The ideal editorial intern has strong writing skills that match our voice and style (think professional, smart, but fun, sassy, fresh, and conversational). A successful person in this role normally contributes 5-7 hours per week. MUST have experience with Squarespace.
What you'll do…
Brainstorm, write, edit content and manage an editorial calendar. We publish up to two pieces per month.
Review blog posts for clarity, style, and accuracy both pre-and post-publication.
Oversee and set quality control and ensure our standards are maintained.
You'll work closely with our Social Media team once a week on content promotion strategy.
You'll help the Founder with contributor acquisition and on-boarding.
Graphic Design Intern
As a graphic design intern, you will brainstorm, ideate, and execute assets for Fashion Mentor. This will include significant portions of time producing original ideas for Fashion Mentor's social media channels. Looking for someone creative, able to listen and interpret creative direction well. Experience with Photoshop, Illustrator, and/or Canva, etc required.
What you'll do…
Use graphic design and photography skills to create content for Fashion Mentor's social media channels
Brainstorm, ideate, and produce original content on a monthly basis
Learn to merge current design and social media trends to produce an up-to-date style for social media channels
How to apply
More information: https://www.fashionmentor.co/hiring
Image credits: Model: @zoeziecker, photographer: @edmarphoto, styled by @brittanydiego, hair by @kendallhblanton, makeup by @lainey_thompson, photo assistant @gillyberto
Do you have what it takes to write about fashion?
Apply now and get published on RGNN!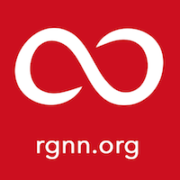 ROOSTERGNN Staff
ROOSTERGNN Global News Network is a non-profit news agency that promotes freedom of expression and journalism and communications education.