3 Ways to Style a Crop Top #OOTD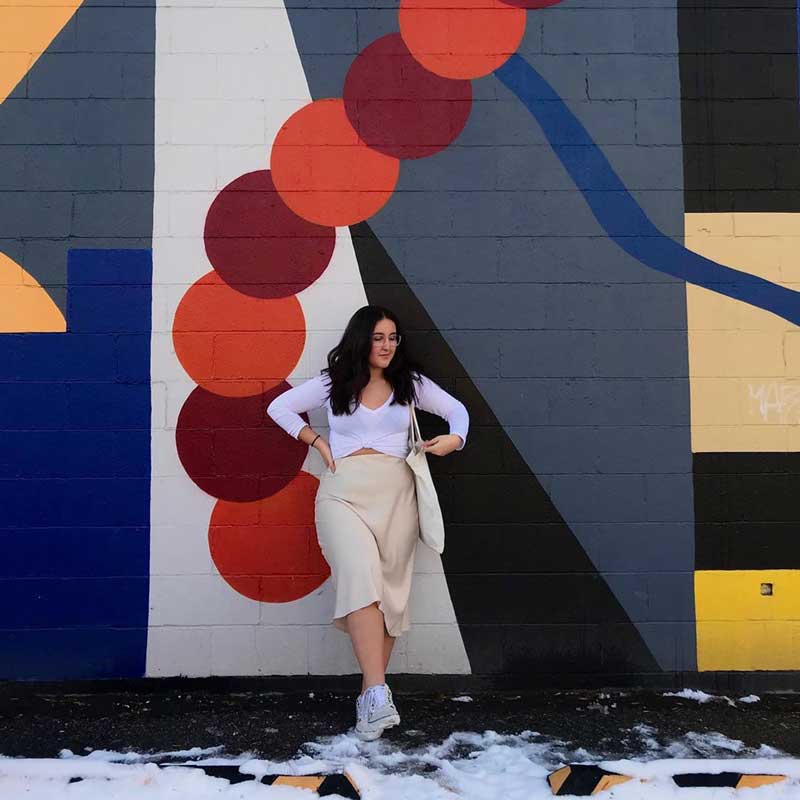 3 ways to style a crop top | Jana Janevska
Wanna know what college students are wearing all around the world? If you have an #OOTD to share, apply now and get published on RGNN.org!
Crop tops…quite iconic. I'm saying this because they can easily be styled with any outfit. Whether you're styling them with dress pants, a skirt, shorts, layering them on top of a t-shirt or long sleeve shirt, with leggings or jeans, as you can tell, the possibilities are endless. They are usually a go-to for me and I wanted to share the three ways I style some of my favorite crop tops.
Look 1: Make any top a crop top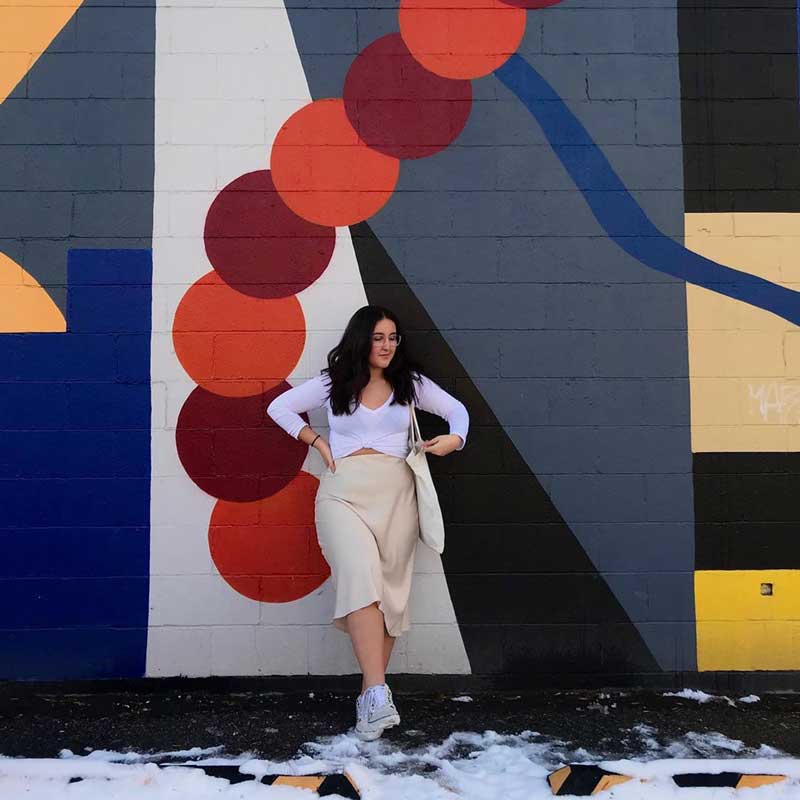 If you have a shirt that is not as cropped as you like, simply tie a small knot to crop it. In this outfit, I styled a comfortable silk skirt from Dynamite with a long sleeve shirt from Forever 21 that I cropped by tying, a tote bag, and Vans! This look is comfortable, elegant, and a go-to for brunch.
Look 2: Black jeans are always a classic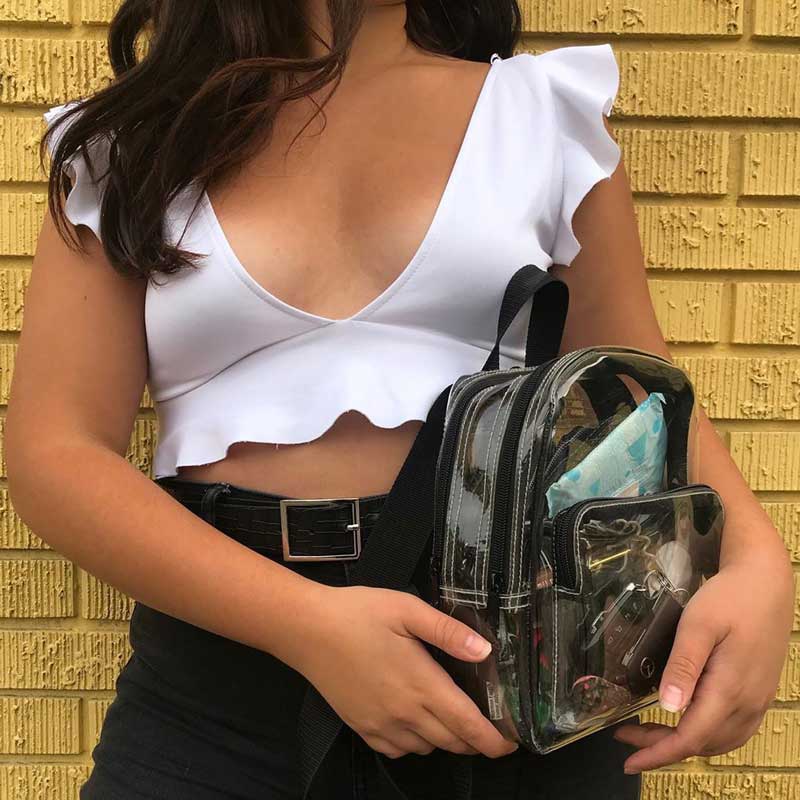 Whenever I'm not quite sure what to wear when hanging out with friends or going out, my black ripped jeans are always the ones I reach for. I bought mine from American Eagle, I find that they have jeans for all body types and I've never bought a pair I didn't like. They last a while, hug my body perfectly, and are comfortable. I styled the black ripped jeans with a cute cropped frilly top from Sirens. White is my favorite color, I can style white tops with anything, and they look great against any backdrop.
Look 3: On Wednesdays, we wear PINK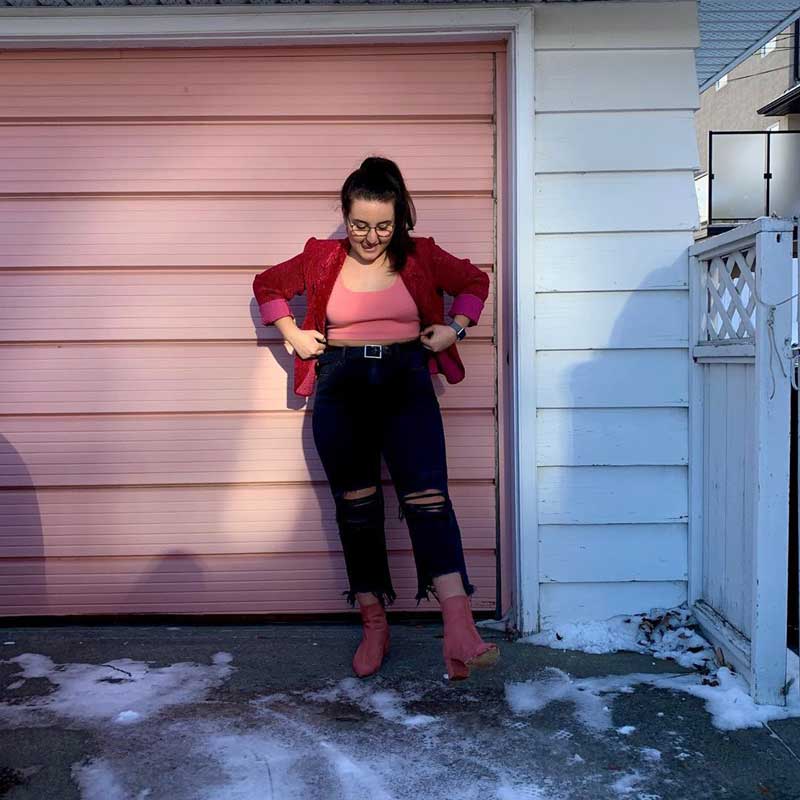 Although white is my favorite color, I've been getting into pink a lot more and went for an all-pink outfit to brunch. I styled my go-to ripped black jeans, pink booties from Topshop with a pink crop top and a pink blazer that I thrifted. I love color and I adore a pop of color in an outfit, and a crop top is a great way to do that.
As you can see, crop tops can be styled differently, depending on the occasion and your mood. They're a versatile clothing item that is a go-to for me and something that any body can wear. Now that we're all stuck at home for the time being, I've been loving styling crop tops that I would otherwise wear when going out, with high waisted sweatpants and leggings. This outfit makes me feel great, it's comfortable, and looks good for my Zoom meetings, dates, and workouts!
I hope you're all staying safe amidst the current situation. I've been dressing up every now and then to take photos, make TikToks, and to look cute for the plants in my room. It's been helping my mood, so give it a try if you're not feeling your best. You can also find me on Instagram. Since I've gained a different level of attachment and obsession with my phone recently, I'm always on it and my DMs are always open if you'd like to chat.
Have amazing style? Wanna share your #OOTD? Apply now and get published on RGNN.org!