3 Ways to Style Midi Skirts #OOTD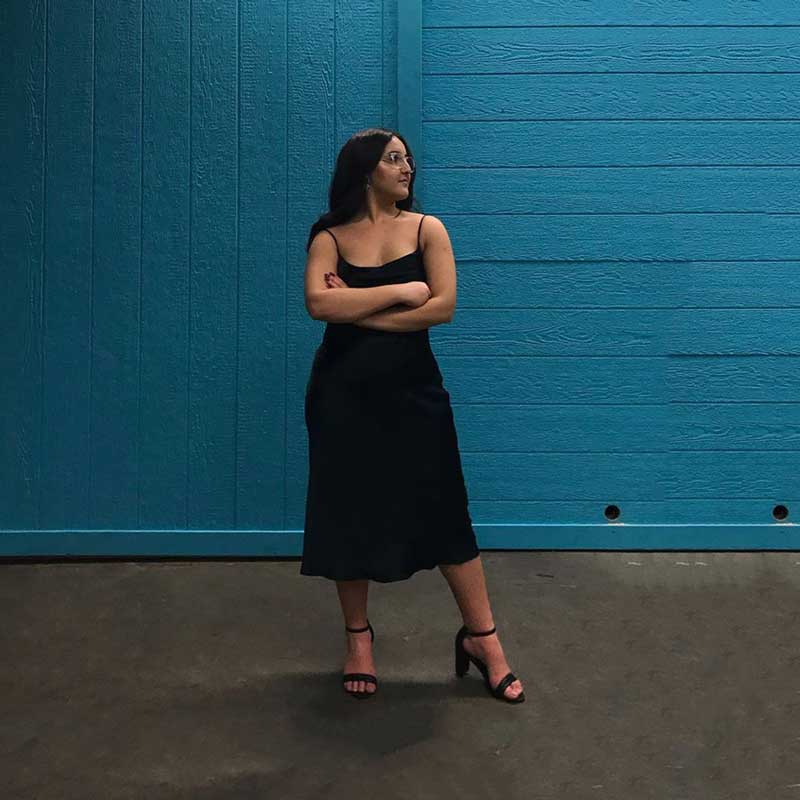 3 ways to style midi skirts | @jana.janevska Instagram
Wanna know what college students are wearing all around the world? If you have an #OOTD to share, apply now and get published on RGNN.org!
Hey, hey! I've always liked skirts but over the last year or so I started loving midi skirts a lot more. So here are my three go-to ways for styling them!
Look 1: Natural Colors & a Comfy Fit
This was my look for a first date actually 👀. It wasn't the warmest day in Calgary, so I had biker shorts underneath the skirt and cozy thick socks as well. I styled this champagne colored skirt from Dynamite with a white long sleeve shirt from Forever 21.
I decided to tie up the shirt because it looked a little more snatched at the waist. At the end of the day, what matters to me the most for any occasion or outfit is that I'm comfortable. So a loose and comfy single coloured midi skirt, paired with a cropped long sleeve shirt and a pair of sneakers is a great look for any occasion. Oh, and can't forget my tote bag, an accessory that pairs well with most my out-and about outfits and fits all the daily necessities.
Look 2: Leopard Print for a Long Day of Walking in LA
You can go with a basic single coloured midi skirt or opt for a patterned one! The leopard print really made a return in 2019 and this skirt took a spin on the design. I paired the midi skirt (from Winners) with a white crop top (fun fact: it's actually a bikini top lol) and Adidas sneakers (who are having a sale as we speak). For a day of walking, especially while travelling, sneakers are a must. Once again, comfort is key, and midi skirts are great for that.
Look 3: Corporate Event Lewks
Okay, I'm going to be honest with you guys, this one's a dress not a skirt. BUT, it's still midi length and I thought I'd add it here. Sticking with the same material, this midi length silky dress (from Zara) comfortably draped and hugged my body. I wore this look to a work event, and it was fitting enough where it hugged my body but I had some wiggle room for wine and snacks hehe. Style a dress like this with heels or a pair of sneakers for a cooler every day lewk. Gotta love a versatile dress.
I've got a black silky midi skirt as well that I reach for quite often. Easy to style up or down, midi skirts are a great way to go and an essential in your closet.
Until next time, stay comfy.
Have amazing style? Wanna share your #OOTD? Apply now and get published on RGNN.org!