RGNN Contributor's Login Area Walkthrough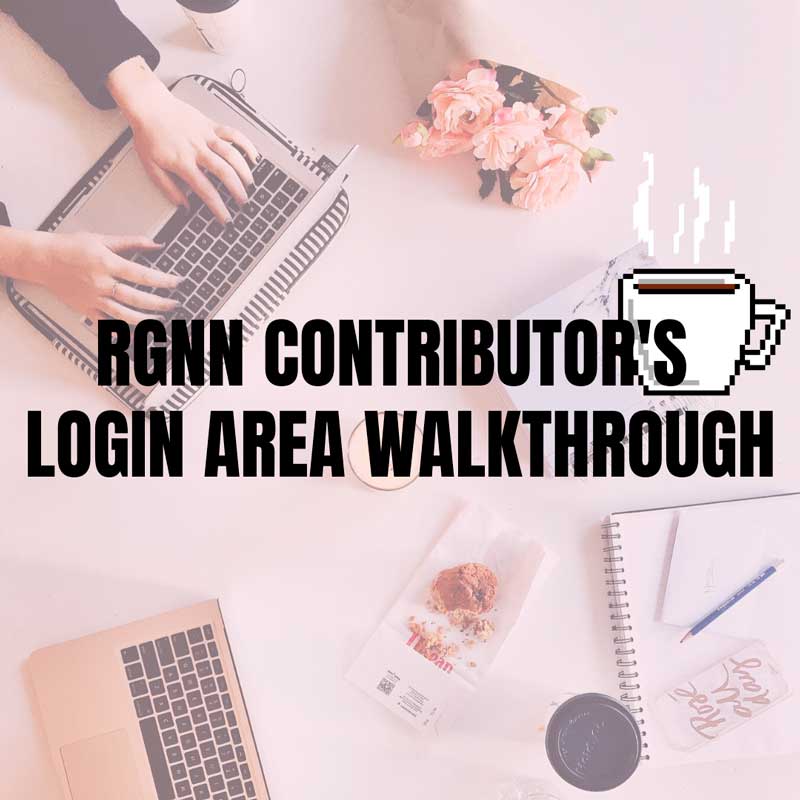 RGNN Contributor's login area walkthrough | RoosterGNN Staff
Hi there! Today we're very excited to announce our new Contributor's Login Area. This new and very important feature will allow registering authors to upload their articles to our platform. Amazing!
Please note, the uploaded articles will not go live directly, our editors will review it and after that, they will publish with your by-line and into your author's page, as more articles as you have published more impressive your portfolio will be and more chance to have a stunning job into the industry.
All right, enough of the peckerplay! Now we will show how to access your Contributors Login Area and how to log in successfully.
Step 1
After access to our webpage RGNN.org you will find at the top left corner one small, but powerful, hamburger menu. Please, click on it.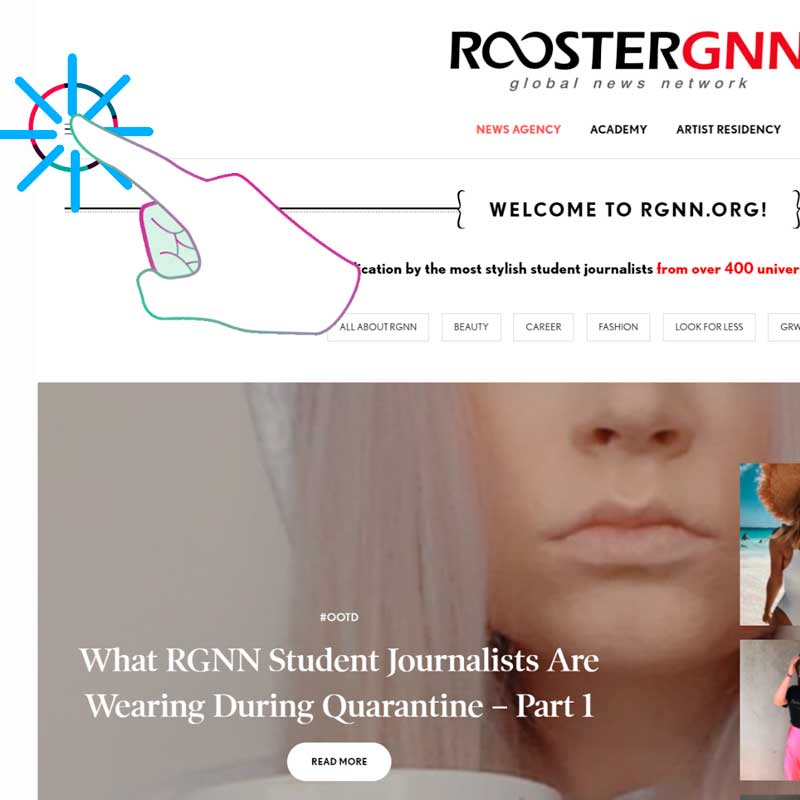 Step 2
Another menu will open at the left part of the webpage and after the Get Publish section, you will find our brand new Contributor's Login area. Please, click on it.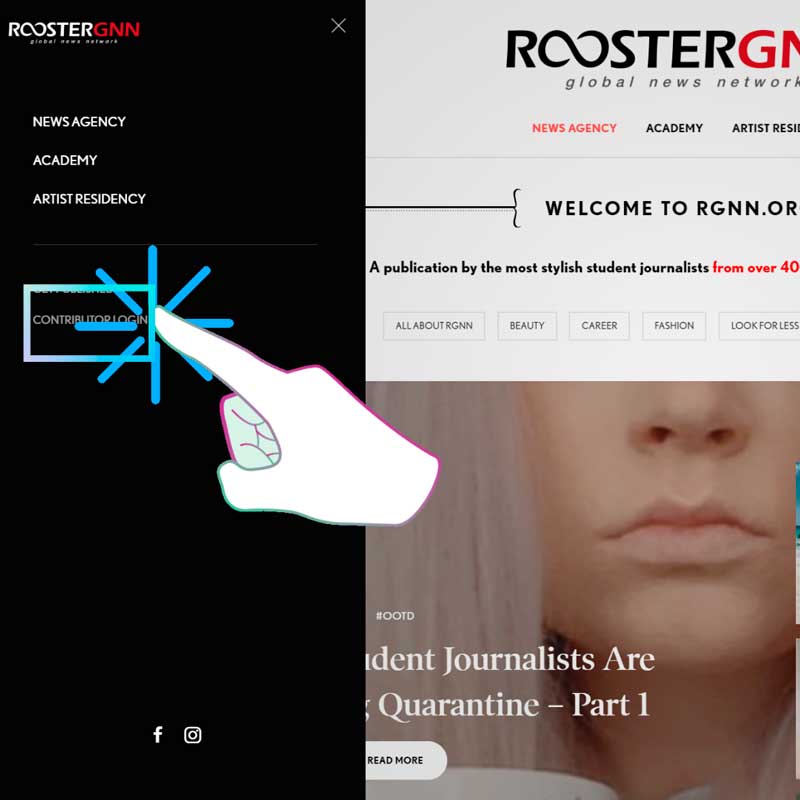 Step 3
Welcome to our Contributor's Login area. From this area you will be able to Log In into our platform and recover your password if you need it.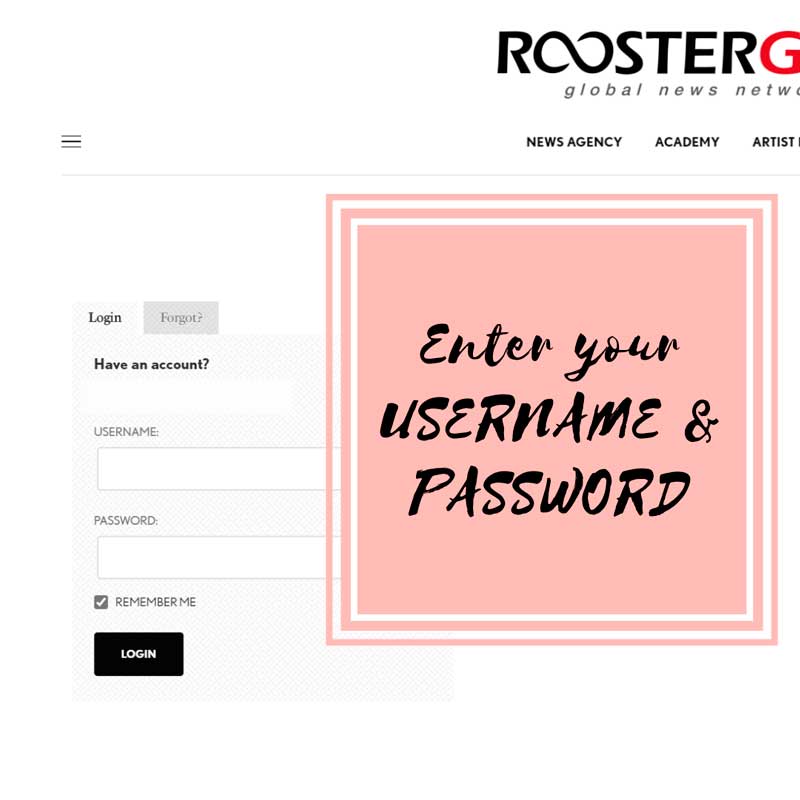 Your username usually is your full name in lowercase and separated with hyphens.
About the password, you should have an email with the password since the moment our editors registered you, but if you don't be able to find it, you can recover it with the Forget section.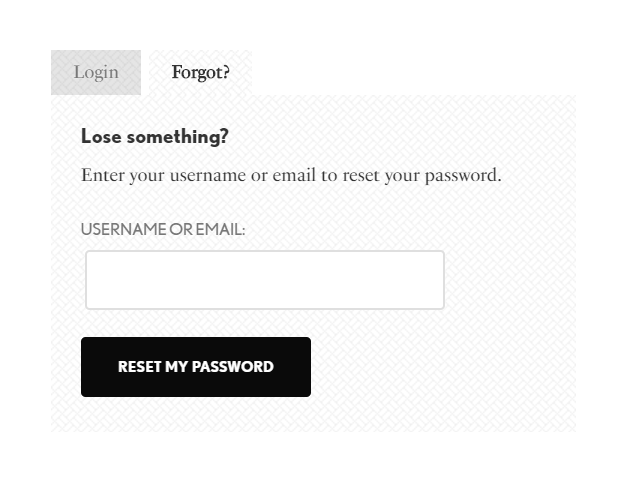 Psssst! Just to be on the same page, if you need to recover your password the system will request your username or your email. In that case, your email will be your author's primary email, the same you use when you apply the first time.
Hope this small walkthrough helps, but if any author has doubts or question please do not hesitate to contact us. We're always more than happy to help.
And more surprises are on the way, stay tuned guys!
Do you have what it takes to write about fashion?
Apply now and get published on RGNN!