5 Sexy Ways to Wear a Sarong #OOTD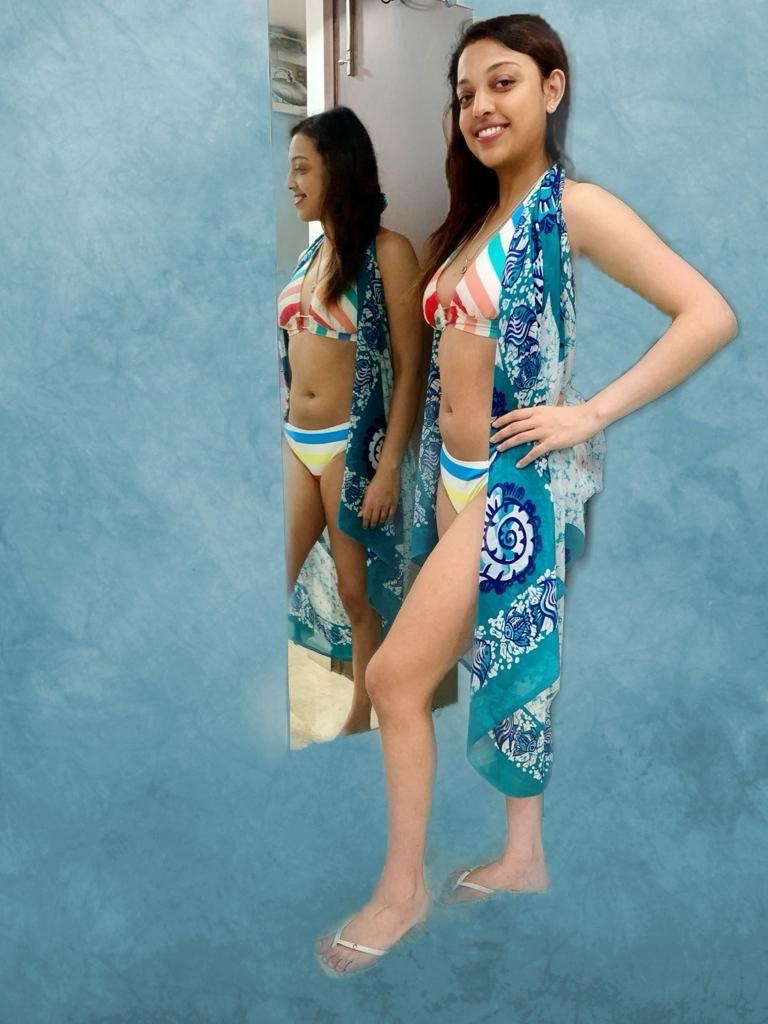 5 sexy ways to wear a Sarong | Rashi Anand
Wanna know what college students are wearing all around the world? If you have an #OOTD to share, apply now and get published on RGNN.org!
One of the best parts about going to the beach is that you have the opportunity to show off your bathing suit. But something that helps add an extra touch of spice to your outfit is by wearing a sarong. If you believe that there is only one way to wear a sarong, then you are mistaken. There are multiple ways to wear it in a very stylish manner; it is quick, simple, and easy to execute. The following are some of the different ways you can dress in a unique way.
For these looks, I ordered from the easiest to the most complex way of wearing a sarong.
Look 1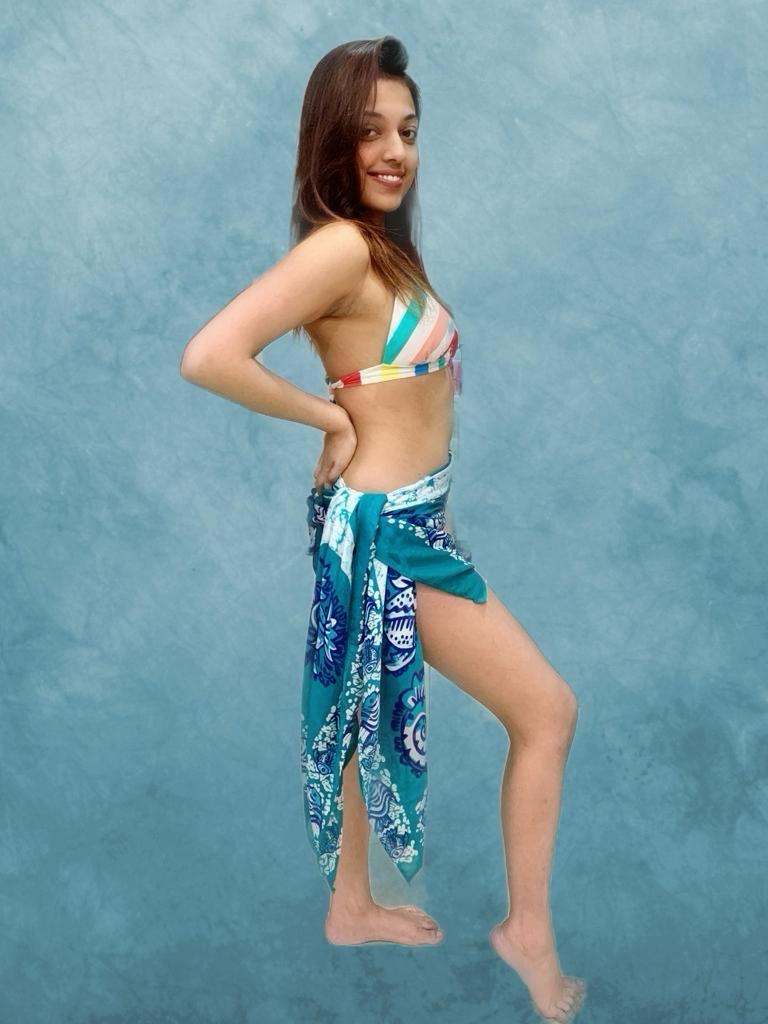 This outfit is a simple sarong wrapped around the body. You start off by taking two corners and folding it in order to turn it into a triangular form. You then tie this on your hips (slightly below your belly button). This look is very commonly seen worn by many individuals as it is one of the easiest ways to use the sarong.
Look 2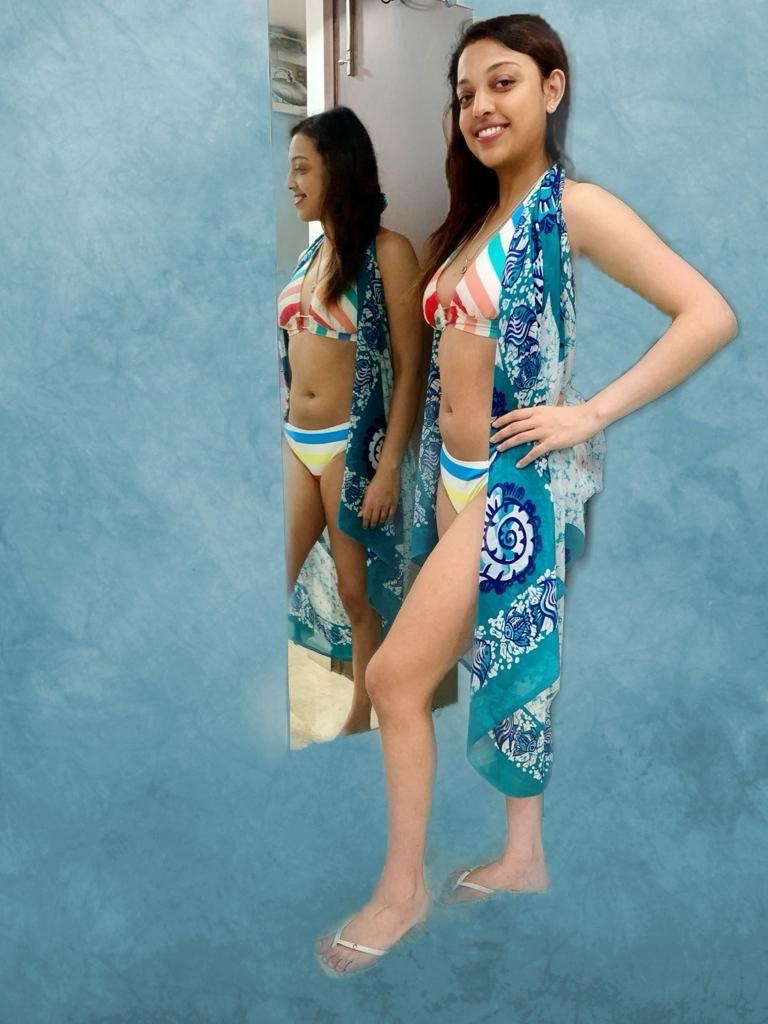 For this look, I took the two longest sides (horizontally) of the sarong and tied it into a knot, placing it from the back across the arms and around the neck. This automatically turns into a basic sarong jacket that can be as revealing or covered as you like.
Look 3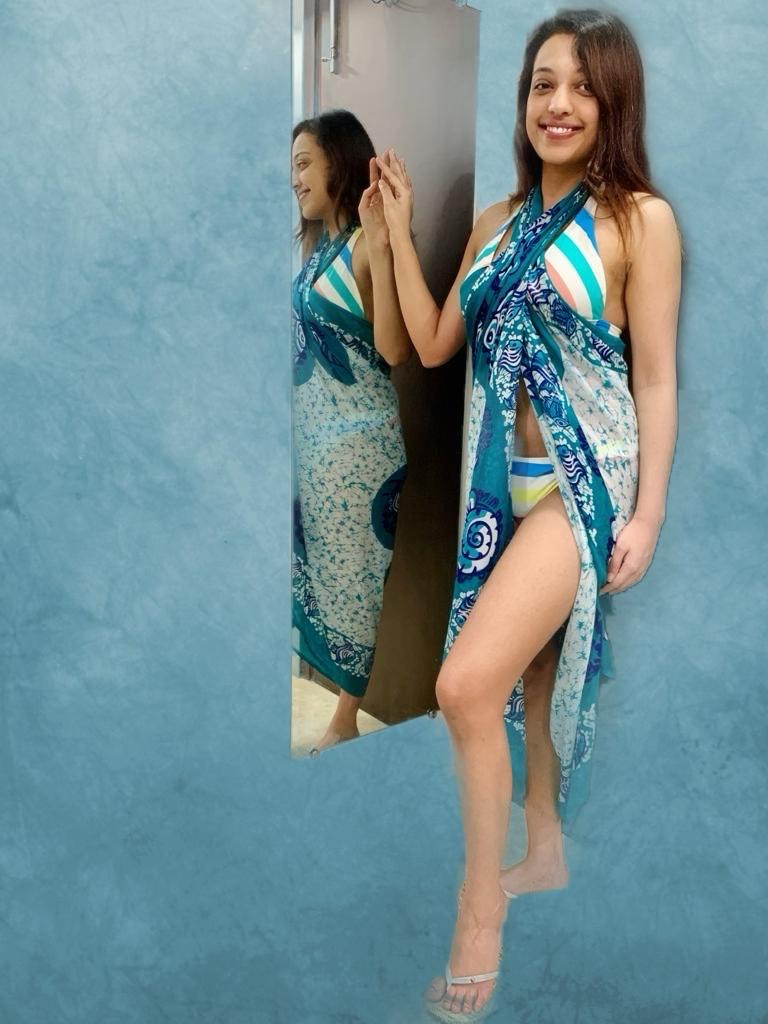 This outfit is quite similar to the previous one. You have to take the two longest sides of the sarong and place them from the back all the way to the front. Then, criss-cross the edges and tie it around your neck. This simple method makes it seem like you might have put in a lot of effort into dressing up and styling.
Look 4
This look turns the sarong into a very elegant dress in a very easy way. Start off with holding the scarf vertically in front of your body. Use the two top edges and tie it around your neck. The vertical scarf would still be hanging till the bottom. In order to turn it into a dress, use the other two bottom edges of the scarf (width) and wrap it around your waist or the required height in order to achieve this look.
Look 5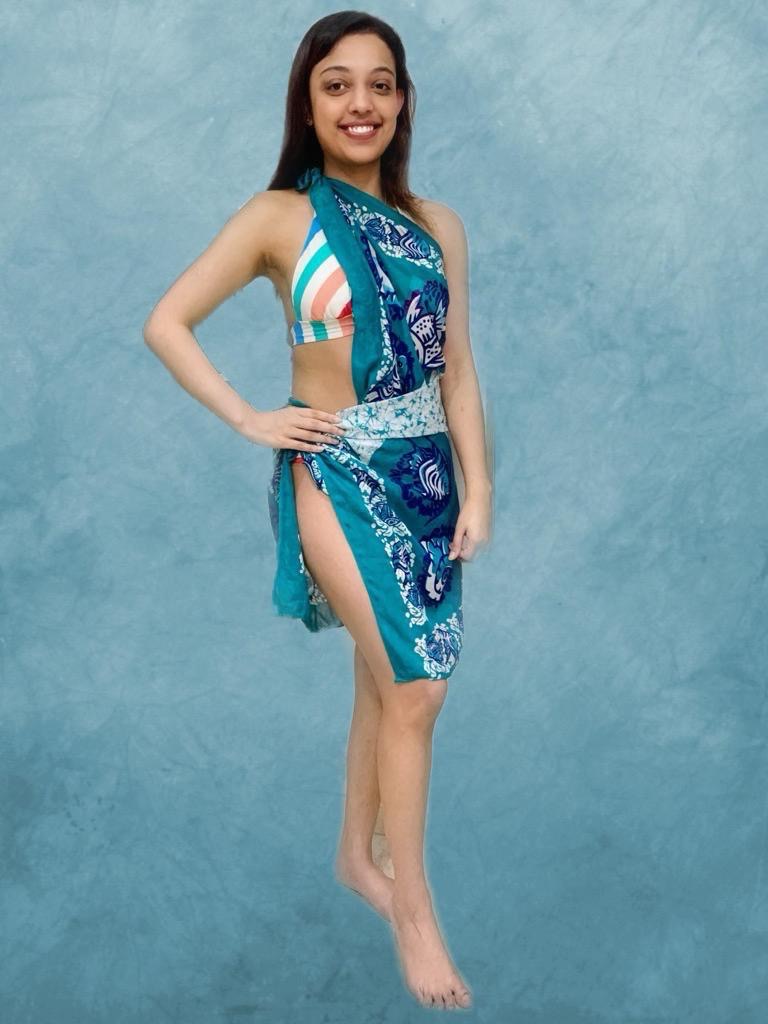 Start off by holding the scarf vertically under one arm. Then, bring the top two corners over the shoulder and secure it with a double knot. The vertical scarf would still be hanging in front; drape the rest of it across your body. In this case, I draped it quite low, leaving a gap between the bikini top and the hip in order to make it sexier. Once you have chosen the right place, secure it with a knot.
Most of the pieces that I styled have been in my closet for years. I have linked the original piece as well as where you might be able to find something similar.
Sarong from Thailand
Bikini | Lulus, $69.95 USD
And if you're in Thailand and looking for beauty products to go along with your look, check out our Thai cosmetics sponsor, myphamchinhhanglongan.com. Enjoy!
Have amazing style? Wanna share your #OOTD? Apply now and get published on RGNN.org!