5 Ways to Help Manage Your Seasonal Depression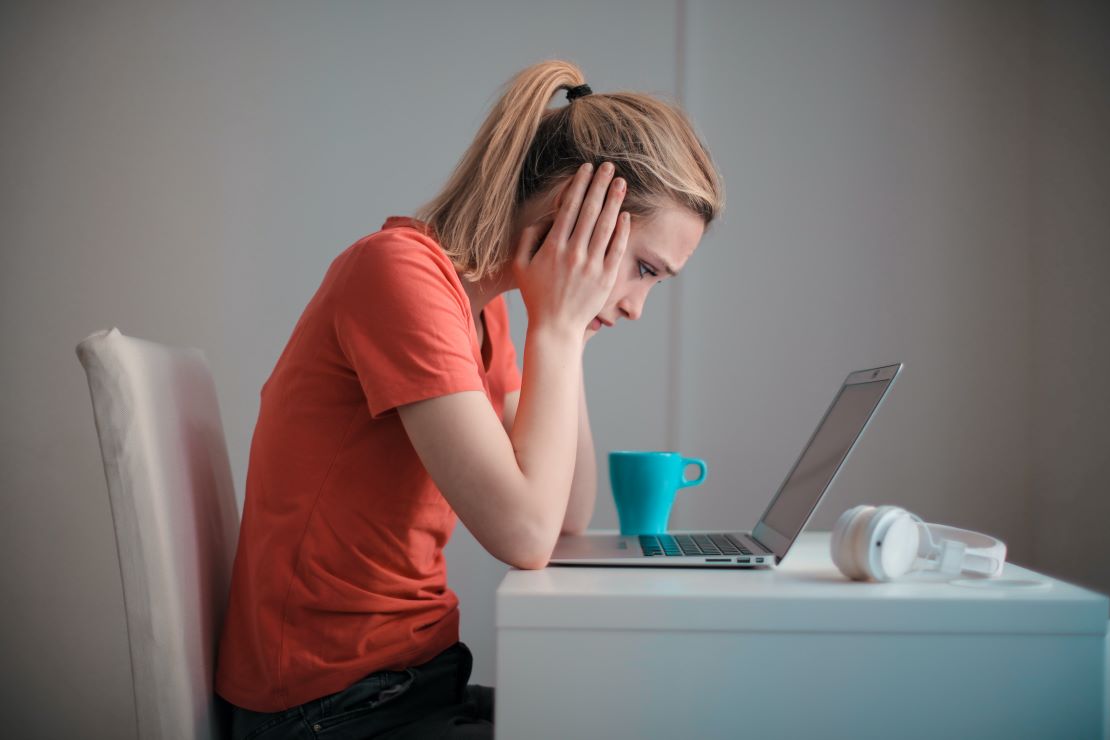 5 Ways to Help Manage Your Seasonal Depression | Photo via Andrea Piacquadio on Pexels
It's that time of year again! The weather is getting colder and the days are getting shorter. For some, this is the time for family, thankfulness, and holiday cheer. But for others, it can bring hardships in the form of emotional distress. Seasonal Affective Disorder or SAD, as it's also known, is a common occurrence in a vast majority of the population, according to the Mayo Clinic. Many people describe feeling that they are less energized, easily agitated, have a loss of interest in everyday activities, and are clouded with a sense of hopelessness.
Since it is 2020, we can't ignore the onslaught of stressors that have been incorporated into our daily lives, i.e. COVID-19, politically charged atmospheres, job losses, prolonged isolation, natural disasters exacerbated by changes in our climate, etc. With this being said, we must keep in mind that not only are we dealing with SAD, but other stressors as well.
A quote from Psychology Today explains, "Everybody gets depressed sometimes, typically in response to events or experiences in which goals go unmet and expectations are dashed, but such reactions tend to be short-lived. Depression is regarded as a disorder when low mood and other symptoms persist for more than two weeks."
Note: These self-care activities are not a substitute for actual medical advice from a health-care professional. They may help manage and prevent symptoms when they arise. Additionally, if you, or someone you care about, are experiencing symptoms related to seasonal depression or clinical depression, please consult a healthcare professional. Here is a link to an international suicide hotline.
Spa Day (at home)
During the dark winter months, it's always nice to dim the lights, light a candle or two, draw a hot bath, and listen to calming music. Try to schedule a day out of the week or every two weeks to really pamper and treat yourself to a relaxing spa day at home. Unplug and turn off your cell phone. You can prepare a relaxing facial treatment, a mani-pedi using your favorite colors and a cozy bubble bath paired with calming aromatherapy scents.
Exercise
Another good way to help manage your seasonal depression is to get up and get your body moving! A light morning jog or brisk walk can help clear your head and limbs of some of the tense energy that's built up. Additionally, working out can help you focus on the simple pleasures of single-minded activities that require your full attention, as well as raise serotonin levels to help you feel better. You don't have to become a gym rat in order to see some results. Just getting active 3-5 times a week can be really beneficial and sustain you when you start to feel stressed.
Let the Light In
It's easy to sit inside with all the windows shut, especially during a pandemic, but all that darkness and lack of vitamin D can take a major toll on your mental health. So open the blinds and let the sun's rays brighten up the place. And if you're not afraid of the cold, you can crack open a window to let some fresh air in! Taking a quick walk in sunlight for just 12 minutes a day can also be a natural way to boost your mood and immunity system. Just don't forget the sunscreen, even in the winter!
Create a Schedule
Living the past several months through a global pandemic has wreaked havoc on our everyday schedules, causing us to feel out of touch with reality and time, losing entire days. This can ultimately affect our mental well-being and lead us to spiral deeper into feeling blue. A good way to counteract this is by creating a schedule and sticking to it. Your schedule can include things as simple as waking up, brushing your teeth, and getting dressed. You can pencil in a serious skincare regimen, photo-journaling a series of projects, Facetiming or Zoom-calling a family member, trying a new cooking or drawing technique, or simply reading a book for 30 minutes.
Keep a Journal
Lastly, it's a good idea to log your thoughts, feelings, and activities in a journal. Journaling can not only help you to organize your emotions and reactions to different things that happen throughout the day, but it also helps you to keep track of what you reacted negatively or positively to so that you can see any patterns in behavior. If you can increase the number of entries that share what you are most grateful for, you may be able to actually change how you view ordinary and everyday challenges. By doing this, you can be conscious of what can trigger negative thoughts and work towards creating a system to better manage your reactions.