Best Pulse Points to Apply Fragrance

Pulse points to apply fragrance | Prithhy Zit
Prithhy Zit
Jamalpur Zilla School (JZS) | Bangladesh
Prithhy Zit is a teen fashion enthusiast from Bangladesh. He…
Wanna know what college students are wearing all around the world? If you have an #OOTD to share, apply now and get published on RGNN.org!
Fragrance plays an amazing role in how others appreciate and remember you, it's an integral part of your personal elegance. Using or applying fragrance is an art that you can easily master. It's just a matter of simple guidance on how to, when to, and where to apply it properly.
In general, men should apply the fragrance to the pulse points from where heat is emitted, or the warmest areas of their bodies (behind the ear, base of the throat, inside your wrist, and many more). Previously, people have applied perfume to the armpit but it doesn't work really. Perfume works its best on the heat producing pulse points of our body. So, let's see where we should apply fragrances.
Wrist Point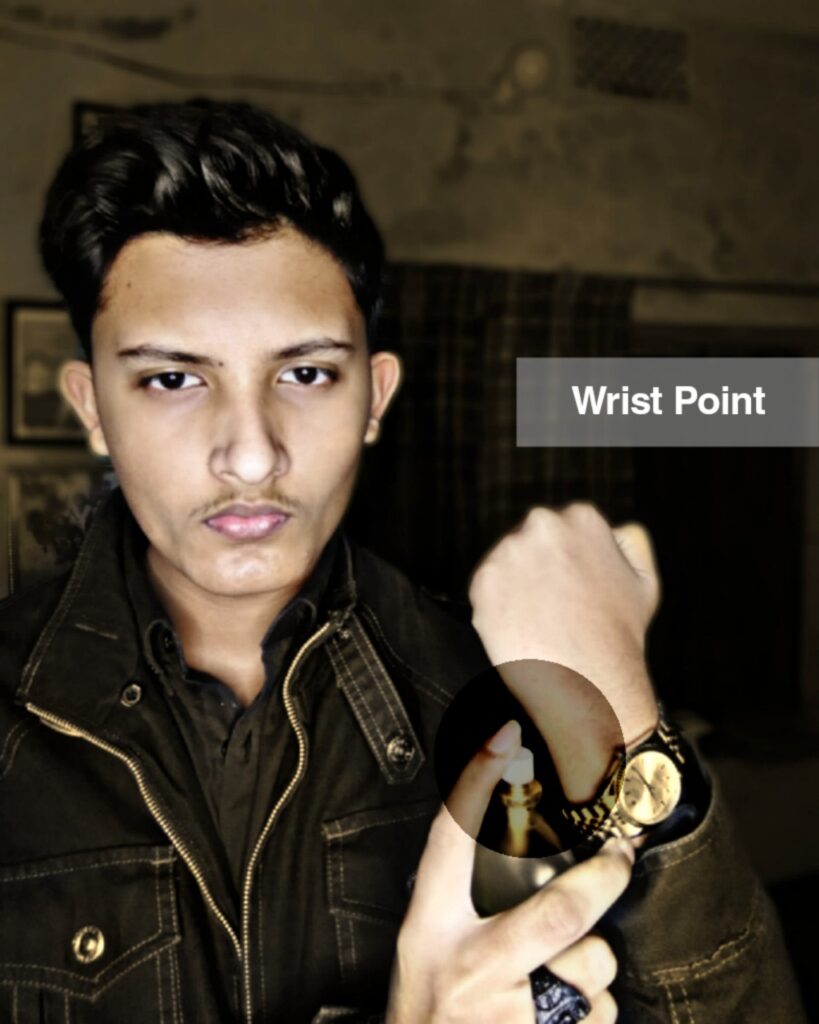 Kneading your fragrance and scrubbing it into your skin will destroy its delicacy. Just spray and let it be settled. Apply it inside of your wrist.
Behind Ear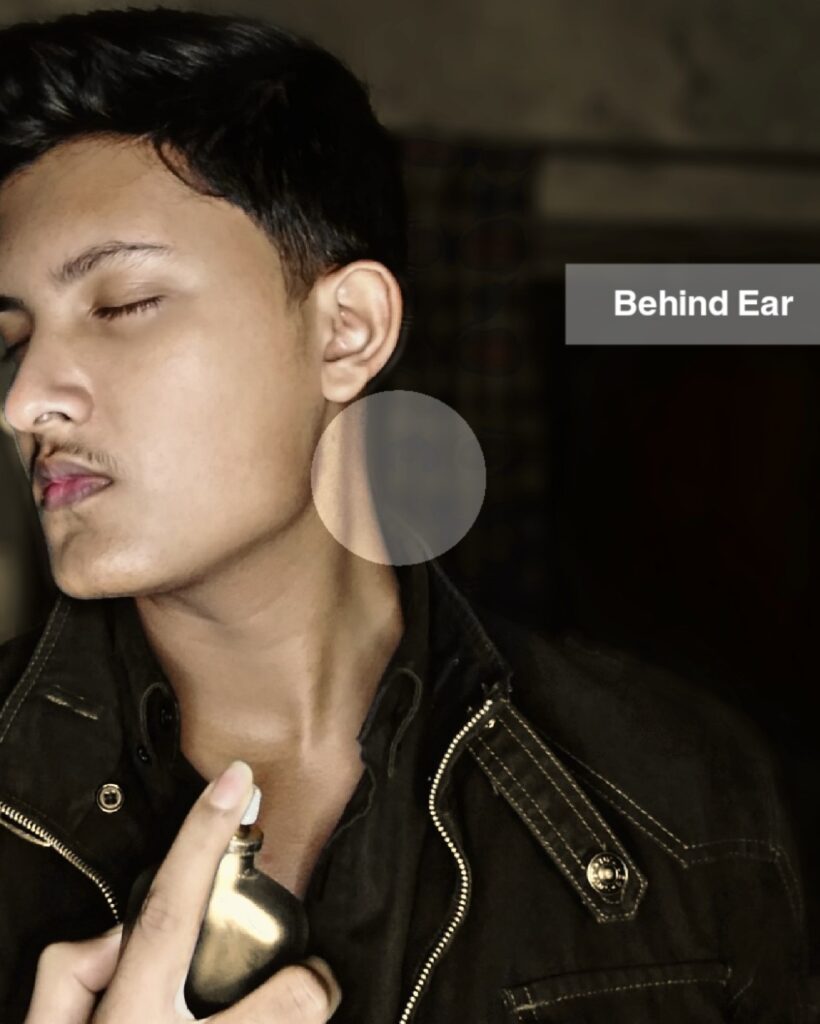 Applying fragrance on pulse points can help it last longer on your body. You should spray it behind your ear (not on your ear). Checkout the mark on the photo to understand better.
Chest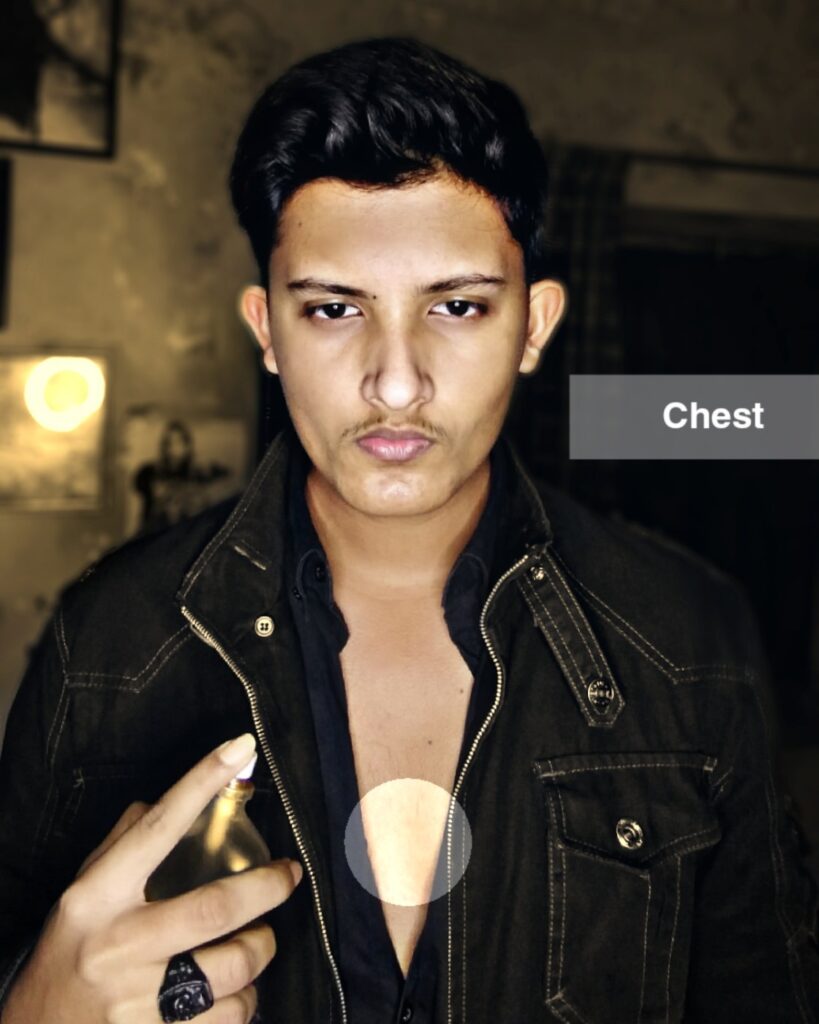 Cologne scent mixes best with body chemistry when your skin is moist. Dry skin isn't that effective in absorbing fragrances. Spray fragrance on moisturized areas of your body.
Base of Throat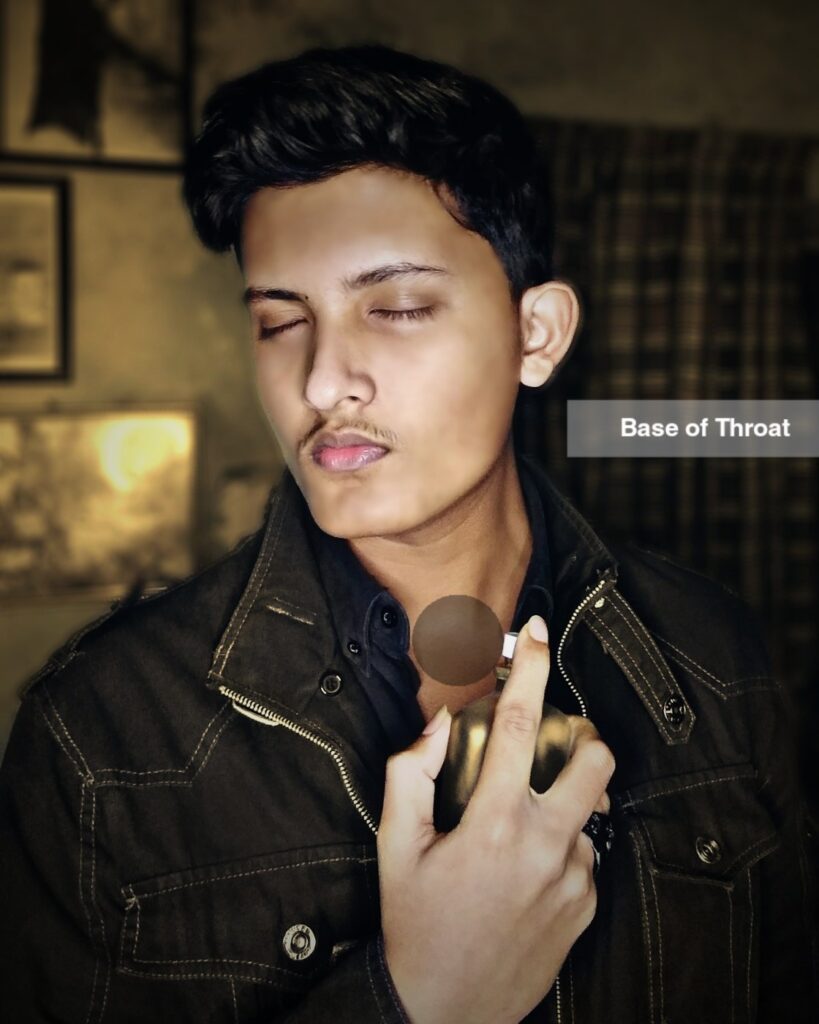 This is another active spot. Make sure to apply it onto your skin not clothes. Apply it on base of throat along your collarbones.
Elbow Point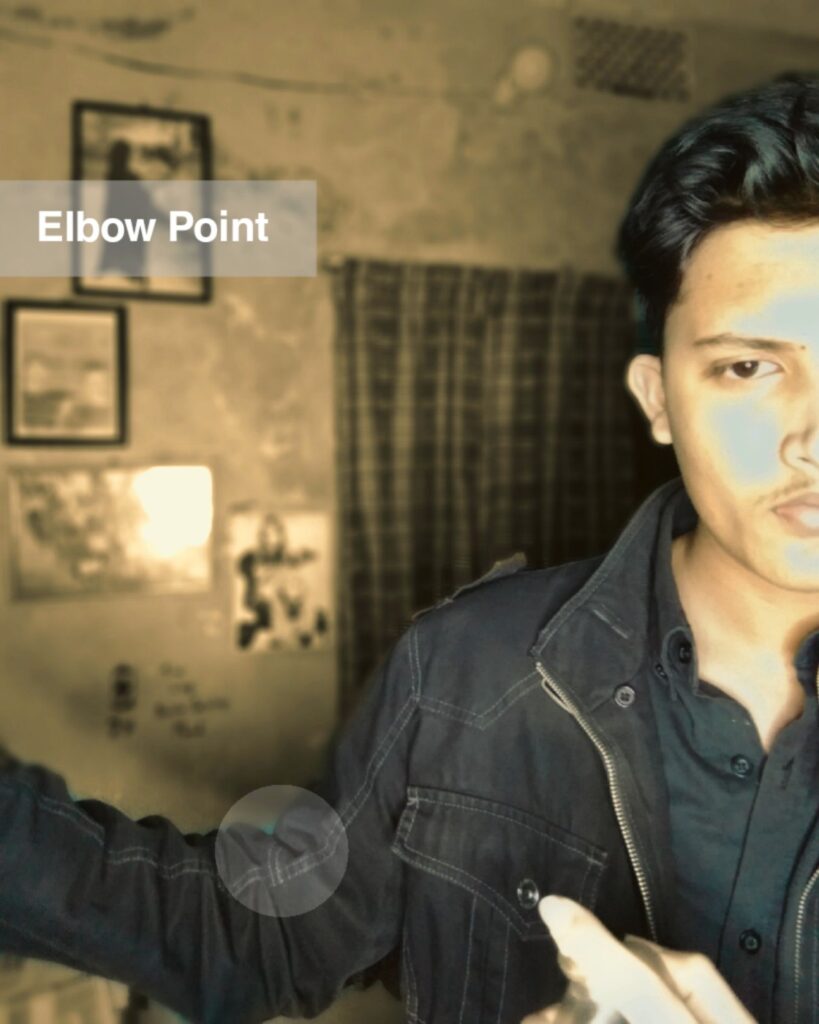 One tip is to apply fragrance right after toweling off from a shower. Just take a shower and apply fragrance on the pulse points – nothing else!
Behind Knee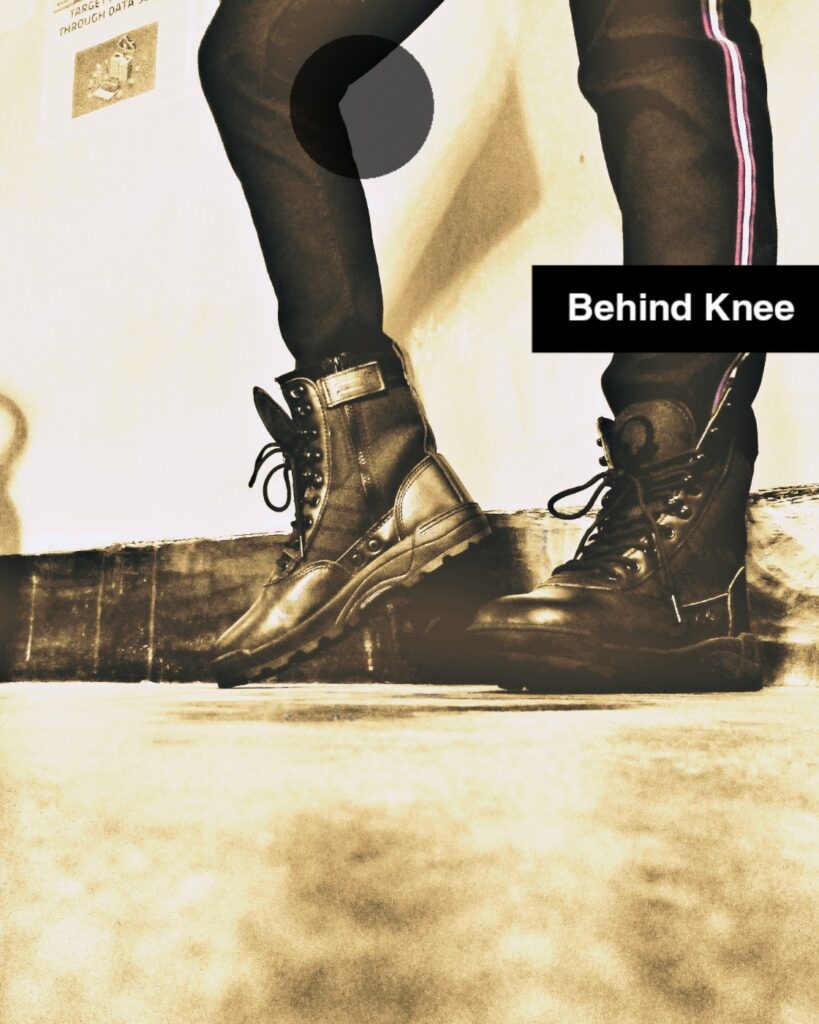 Pulse points emit heat, which help fragrance to develop faster. Don't apply too much of it, though, it might be too overwhelming and people around you to start sneezing.
Congrats! You've now mastered the art of applying fragrances. No more wait, just apply the fragrance in the proper way and boost your confidence level!
Get my fragrance
Do you have what it takes to write about beauty?
Apply now and get published on RGNN!