Becoming a Digital Nomad as You Travel the World

Nomads | Bethany Randall via Unsplash
This is a sponsored feature. All opinions are that of the sponsor and in no way reflect those of RGNN. Brand collaborations and sponsorships are valuable contributions to the development of RGNN's non-profit mission and our educational programs.
Lots of people love the idea of travelling the world, however, the reality is that we still all have bills to pay and food to buy. So travelling isn't always an option for everyone.
However, what if you could earn an income online while travelling? Becoming a digital nomad?
Living the laptop lifestyle is possible with some good planning and the right ideas. This article will explore some of the ways you can make money online to fund your travels, and how you can easily manage a business online too!
Online business ideas
If you haven't yet set up your online business, you are probably wondering what the best options for you.
If you are setting up on a budget, Kindle Publishing or freelancing is a great place to start earning online. Each has its pros and cons.
Kindle Publishing allows you to publish books on Amazon's platform. Every time one sells, you will receive a commission. It's really cool to see your book selling, however, commissions can be small and there is a lot of research goes into finding the right topic for a book.
You then either have to be a competent writer or pay someone else to do it. However, one major benefit of publishing on Kindle is that the income is passive once the book is created, and you will be paid for it time and time again. Then you simply repeat the process to increase your income.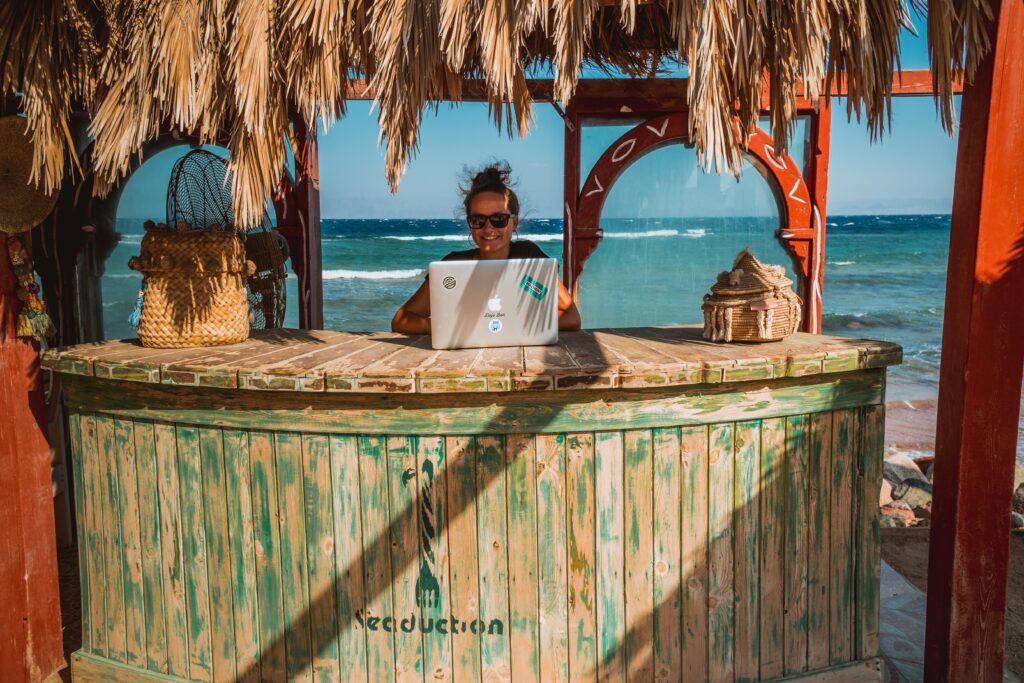 Freelancing, on the other hand, pays more upfront, but you only get paid for the work you do. The great thing about freelancing is you can turn any skill you have into money, whether that be customer service, writing, coding, or data entry. It's also flexible in that you can accept or turn down any projects you don't want. Giving you the ultimate freedom. If you grow a large enough customer base, you can even big hiring other freelancers to work for you, meaning you can increase your income even further.
Managing an online business
If there is just you, managing an online business is a lot simpler than if you have a team of people working with you.
Moving your meetings over to Zoom or Google hangout is a simple solution for online meetings both with clients and your staff.
However, what about other practicalities. Like a mailbox address? When you're travelling, getting your business mail is challenging. Companies like PhysicalAddress at https://www.physicaladdress.com/ can supply a virtual mail address. You can manage your mail from anywhere, and it will look the same to your customers as having a traditional mailbox with address, but what is actually happening is the company is receiving your mail, scanning it, and forwarding e-copies of it to you. This is perfect for digital nomads who need their mail virtual!
Starting and running an online business which will allow you to travel doesn't have to be as daunting as you think. There are multiple options available so no matter what your skill set you will be able to find a suitable online business opportunity for you.