6 Ways to Elevate Your Loungewear This Season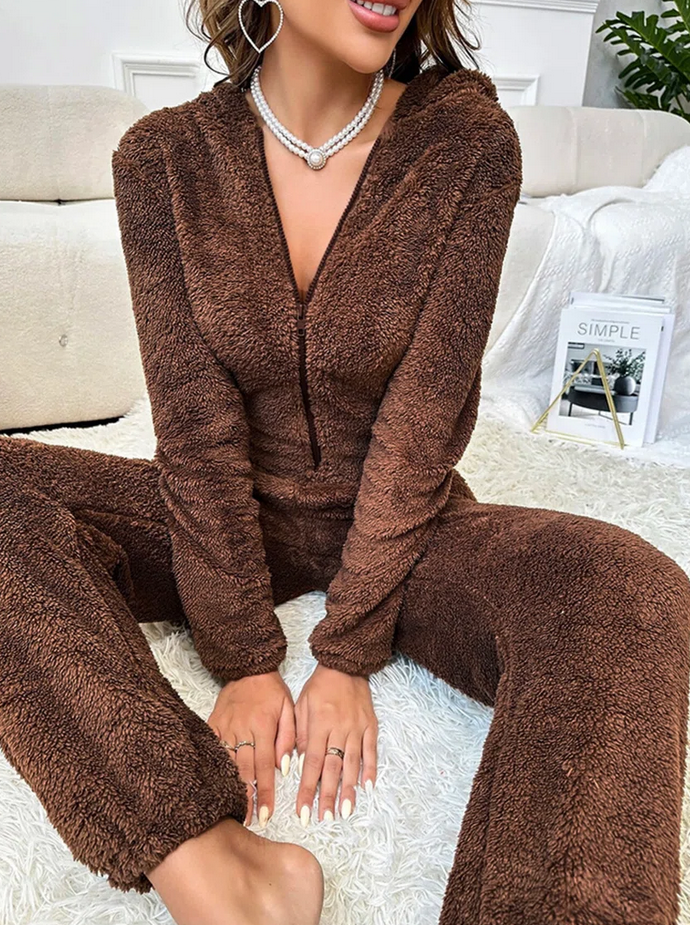 Brown fluffy set from NoraCora | Photo Courtesy of NoraCora
The following post is sponsored by NoraCora. Brand collaborations and sponsorships are valuable contributions to the development of RGNN's non-profit mission and our educational programs.
Thanksgiving, Christmas, winter in general… the cold weather is making us want to snuggle up, watch Netflix and drink gingerbread lattes. All while wearing comfy loungewear, of course. Our sponsor Noracora has some great options for sweater pant sets for women. And if you don't want to look like you just rolled out of bed, here are six ways to take your cozy look to the next level this season.
Lady in white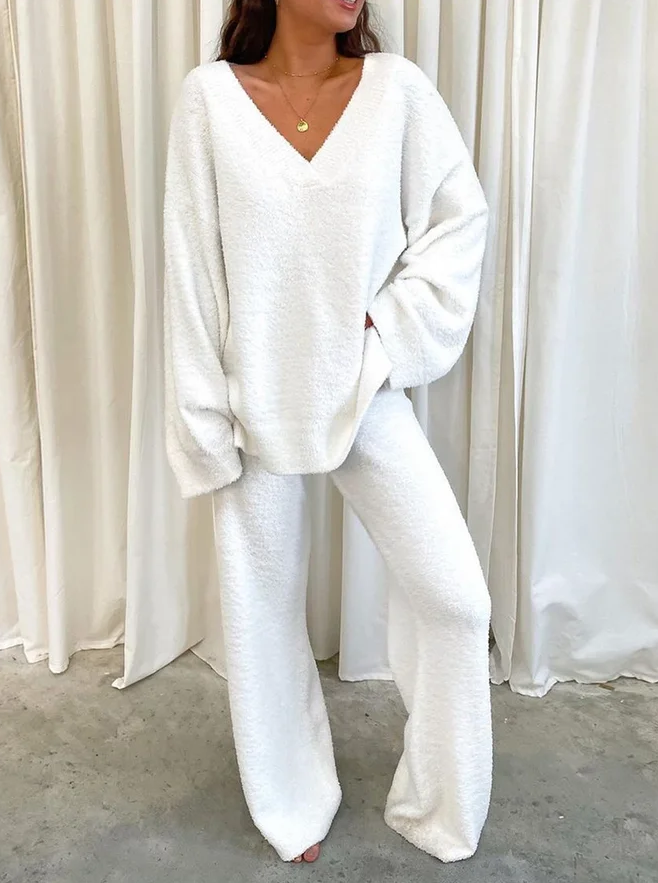 White, cream, ivory – you name it, this look reminds us of the simple and chic loungewear Rosie Huntington has gone viral in more than once. The V-neck on this one makes it extra sexy.
SHOP NOW
Make it three pieces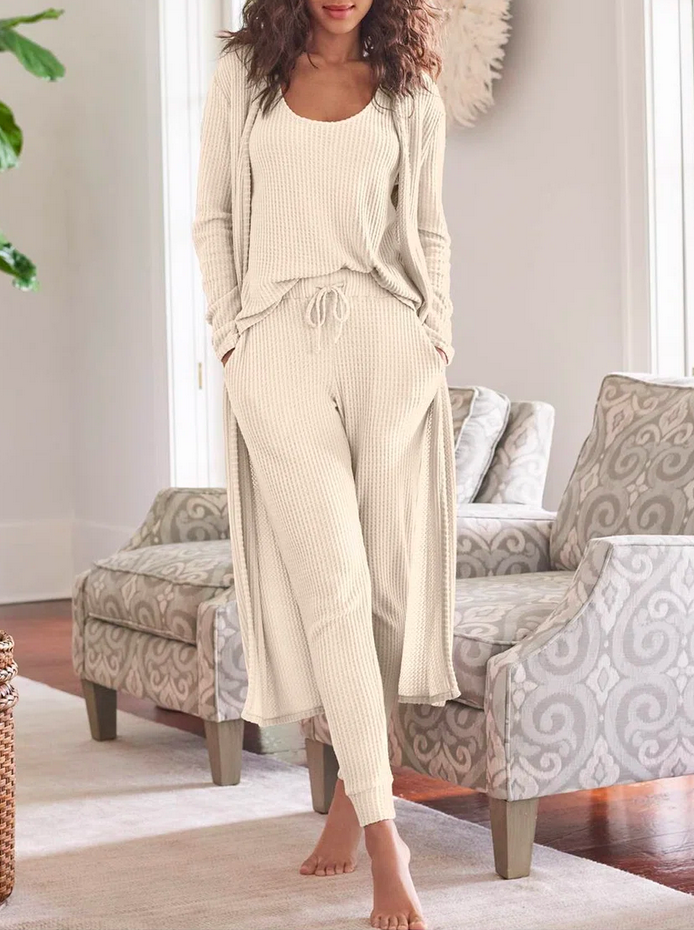 Joggers and the matching top. That's the standard. But if you are looking to elevate your look, go for a three-piece set. A cardigan tops off the cozy style and will keep you warmer, too.
SHOP NOW
Leggings and laser cut details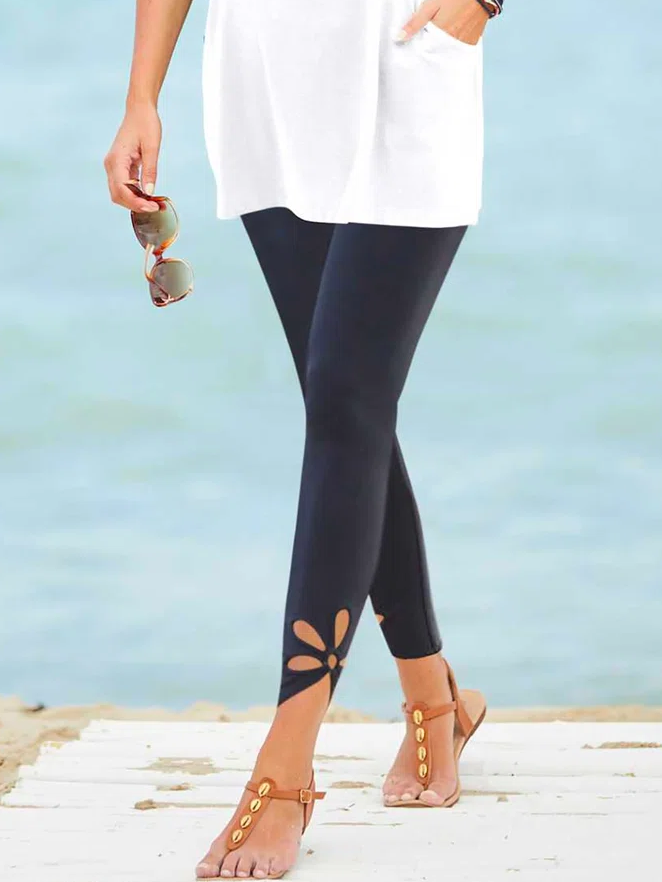 Baggy sweatpants are the epitome of comfy. Leggings already make the look a little bit more elegant, and if you want to go the extra step, go for black leggings with laser-cut details. Gigi and Kendall would love them.
SHOP NOW
Expose the shoulder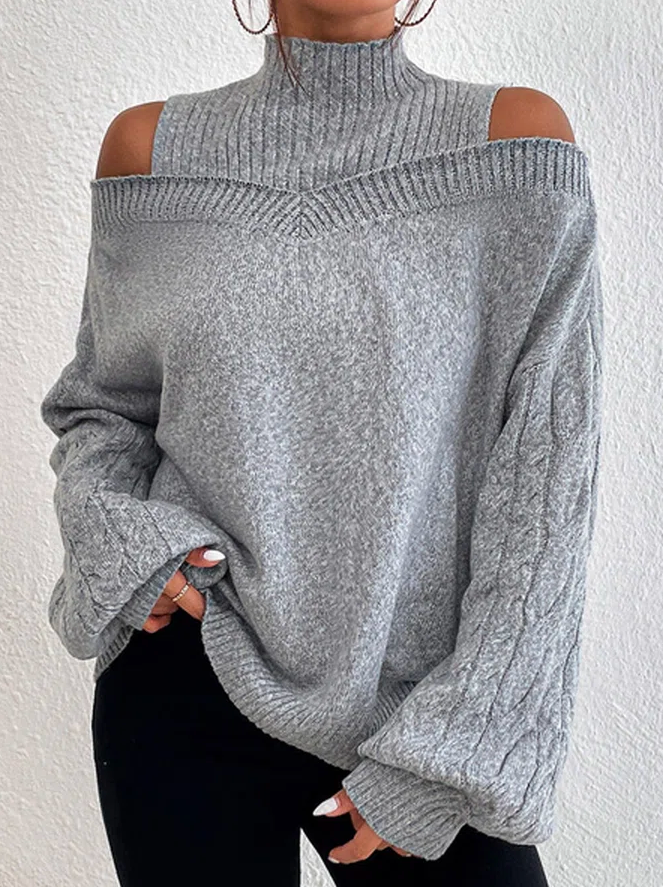 Yes, it's cold out. But if you are inside, lounging around the Christmas tree with the heating on, try a top with an exposed shoulder. It's not too revealing but still sexy. (Especially if you have a romantic date night lined up, watching Netflix at home!)
SHOP NOW
Knit details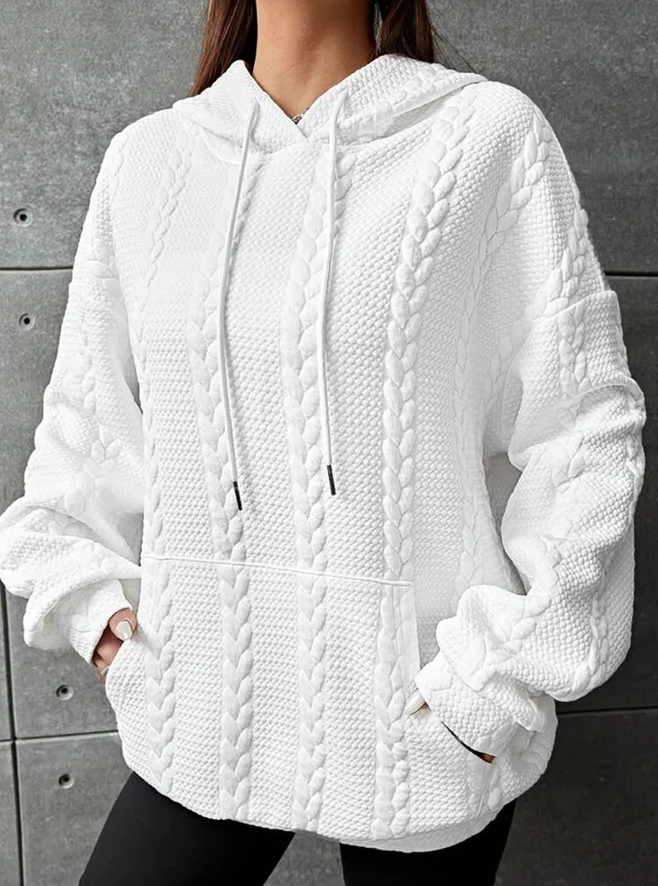 Jersey material is the go-to for sweatpants and sweatshirts. If you opt for a knit, especially one with details, you can instantly make your look more elevated. This is a great budget option if you have always wanted the Toteme knit that all the influencers have recently been wearing.
SHOP NOW
Pearls, pearls, pearls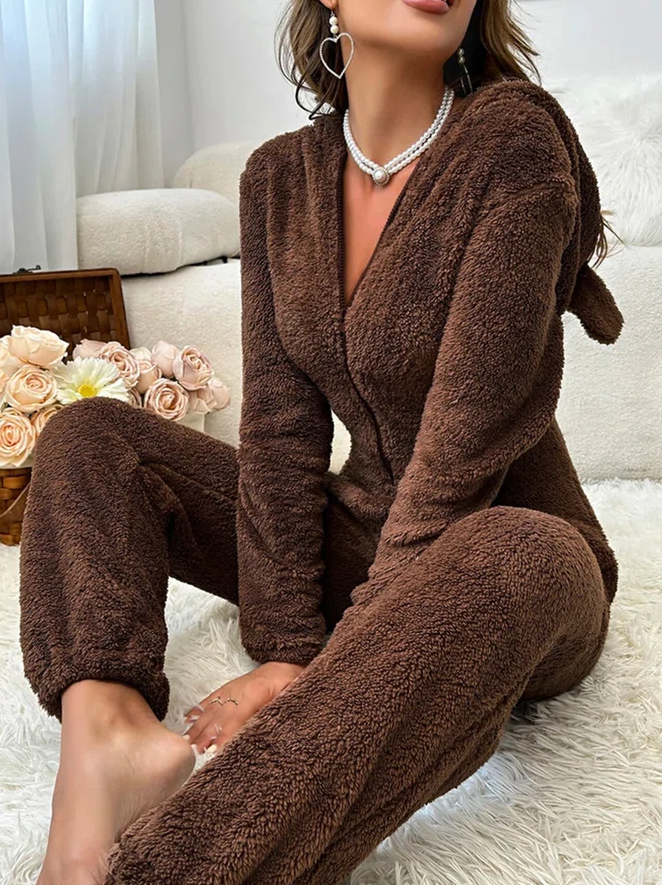 The details are in the accessories. You can be wearing joggers, but if you top the look off with a cute pair of earrings or a pearl necklace, you will immediately look more put together. Happy winter, guys!
SHOP NOW