How To Get a Job as a Wholesale Fashion Buyer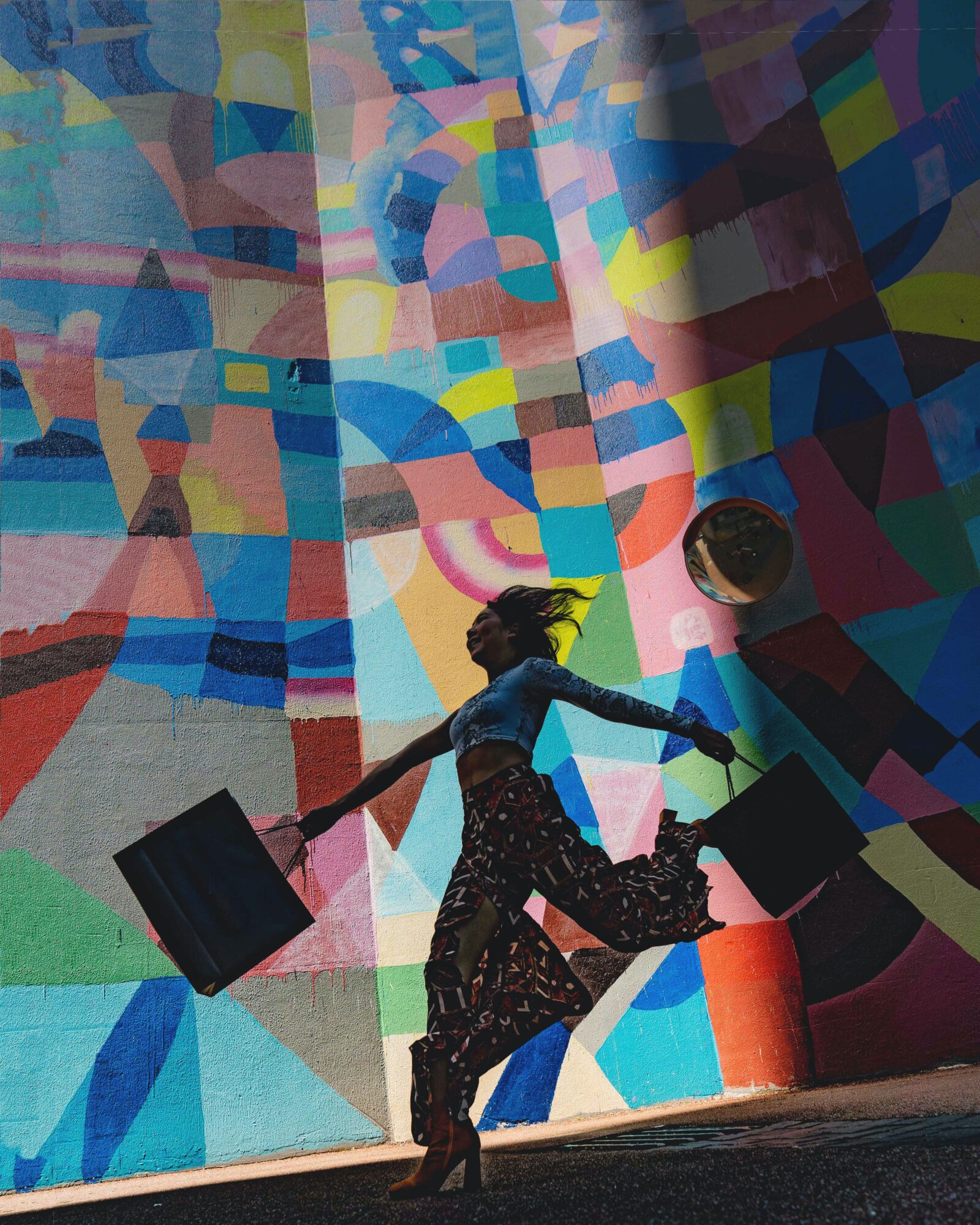 Fashion buying is about more than shopping | Harry Cunningham via Unsplash
The following post is sponsored by Dear Lover, a wholesale fashion marketplace. Brand collaborations and sponsorships are valuable contributions to the development of RGNN's non-profit mission and our educational programs.
Fashion buying. It's a career that we think many RGNN students would be interested in, but aren't actually sure that exists. Let's go over some basics, because if you love fashion AND numbers, this might just be the job of your dreams.
What is a fashion buyer?
In a nutshell, fashion buyers pick out the clothing items that will be sold at a certain retailer. Essentially, choosing what makes it from the runway to the retail store. This can involve traveling to trade shows (which in the world of fashion essentially mean Fashion Weeks), meeting with designers, researching and shopping the competition, and looking back on what has sold in the past, and how you can maximize sales in the future.
What do fashion buyer job postings look for?
We've looked at quite a few fashion buyer job ads to single out some skills that companies are looking for:
Excel, Excel, Excel. Don't let the glamorous Instagram stories fool you. Being a fashion buyer involves numbers and more numbers. So many job postings for wholesale women's clothing will require you to be proficient in Microsoft Excel and be able to learn other project management programs quickly, so the earlier you learn, the better.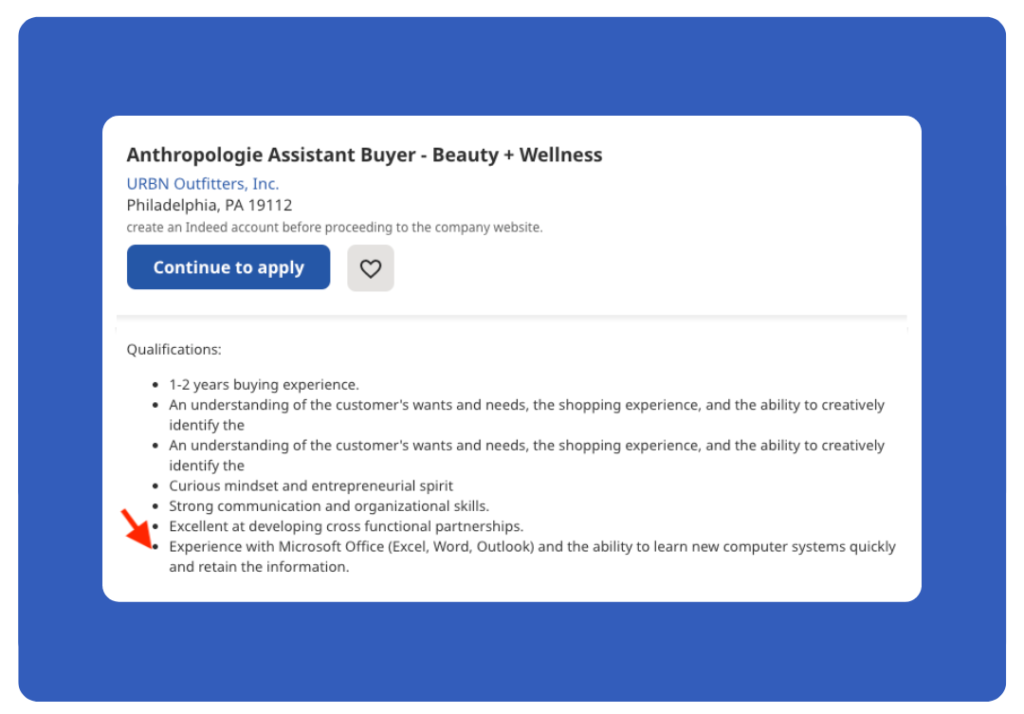 Negotiation skills. As a fashion buyer, you will have to negotiate wholesale deals. There are numerous negotiation courses (and even MOOCs) you can take online. Case in point: "The Art of Negotiation" on MasterClass.com. Yes, it is taught by Former FBI lead hostage negotiator Chris Voss, which might not seem relevant in the world of fashion, but this class covers communication skills and strategies in general. For $15 a month, or $180 annually, you can get access to all MasterClass.com classes (Anna Wintour's and Elaine Welteroth's classes included!).
Leadership skills. Leadership skills are also frequently listed in the job description. Get ahead of the competition and become the President or Vice of your university's fashion club/publication/etc.
Brand knowledge. Being a buyer requires you to not only know the brand you are buying for, but also its competition and margins. Understanding the customer is key. Some job ads will also ask for technical knowledge, such as knowing fabrics, silhouettes, and designs.
Intuition. Fashion buying many times requires singling out products six to eight months in advance. It is hard, if not impossible sometimes, to predict trends, so you will have to follow your intuition.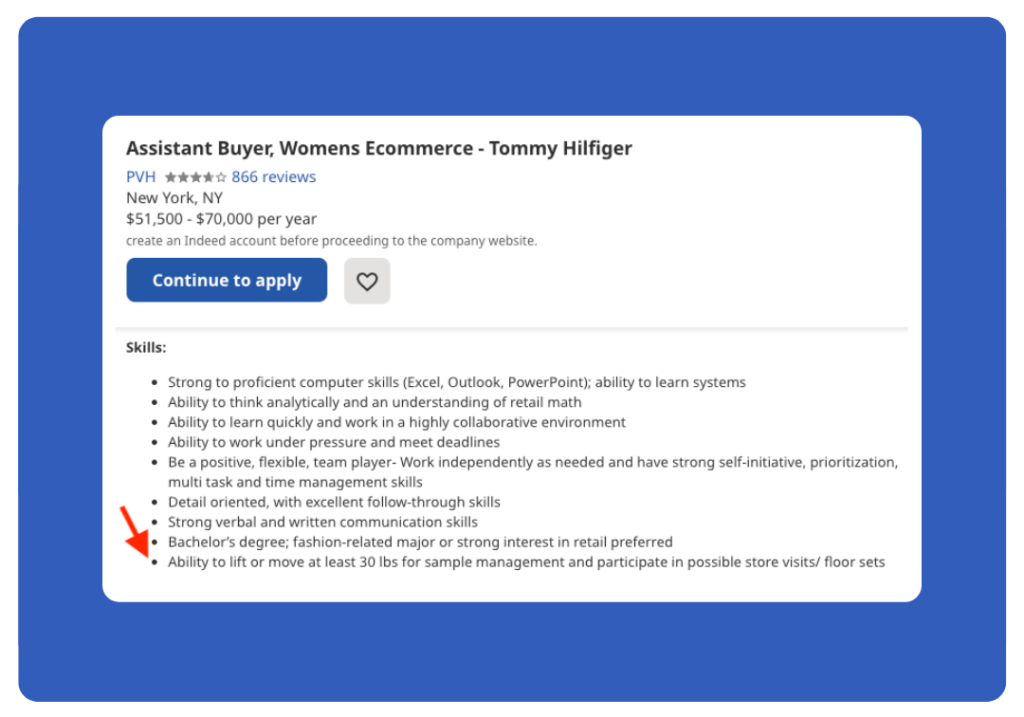 Physical demands. Not all job listings will specify this, but it is worth keeping in mind. An ad for a buyer position at Macy's, for example, stated that, "this position requires frequent travel to market, stores, warehous and shopping the competition." Tommy Hilfiger's ad was even more specific, requiring that candidates should be able to, "lift or move at least 30lbs for sample management and participate in possible store visits/floor sets." In other words, they are saying it is not only a desk job.
What is the best way to get started in the fashion buying business?
If we had to pick one single major that comes closest to the reality of fashion buying, it would be a B.A. in Fashion Merchandising. However, it is not required (many of the job ads actually don't single it out).
One clear way to get your foot in the door would be through an internship in fashion buying. Here, make sure you are learning how to use Microsoft Excel – many of the internships in fashion buying now require it!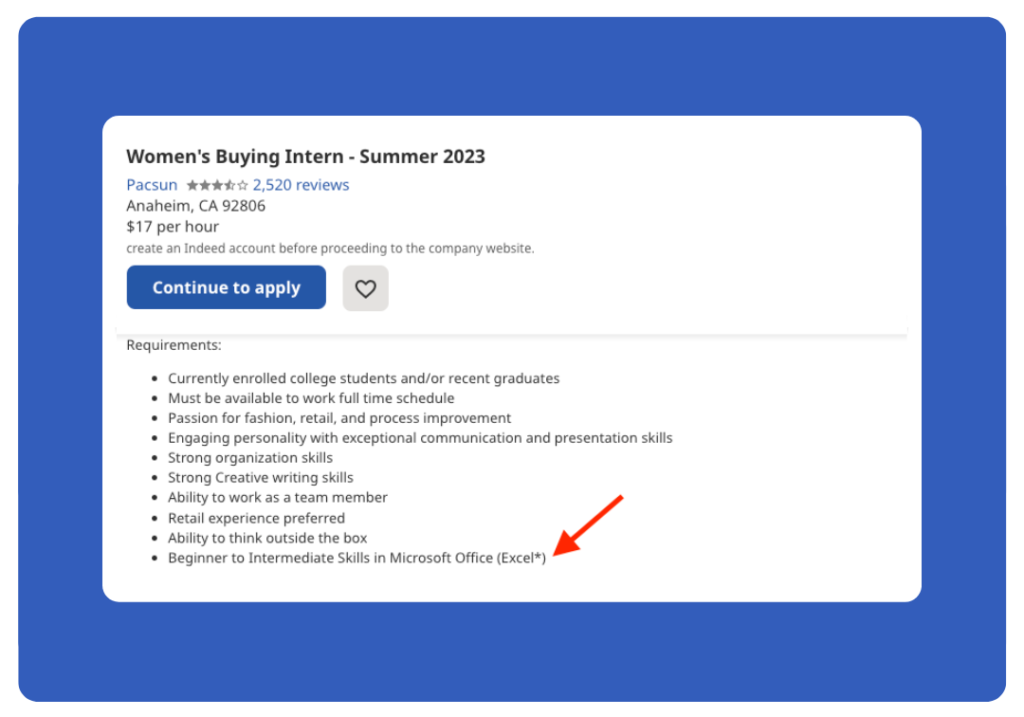 What about launching my own physical store or online boutique?
Launching your own store with wholesale boutique clothing is quite the world of its own. However, if you are interested in a more entrepreneurial route (as opposed to working for a retailer as an employee), doing the latter first and gaining some experience and contacts working for someone else can give you the necessary groundwork for later on launching your own store. For six quick tips for starting your own fashion business, we also recommend reading our Founder's article on this topic here, as we get questions on this topic on the regular.
If you are interested in fashion buying, listen to this
Has the career of fashion buyer caught your attention? If so, and if you moreover love luxury, then we highly recommend listening to Olivia Perez's podcast episode with Tiffany Hsu, VP of Buying at Mytheresa. It's a great behind-the-scenes look at how Tiffany got to where she is now and what she thinks is needed to succeed as a fashion buyer.
Do you have what it takes to write about fashion?
Apply now and get published on RGNN!