Bullying, Harrassment, Abuse: What It's Really Like to Be a Victoria's Secret Angel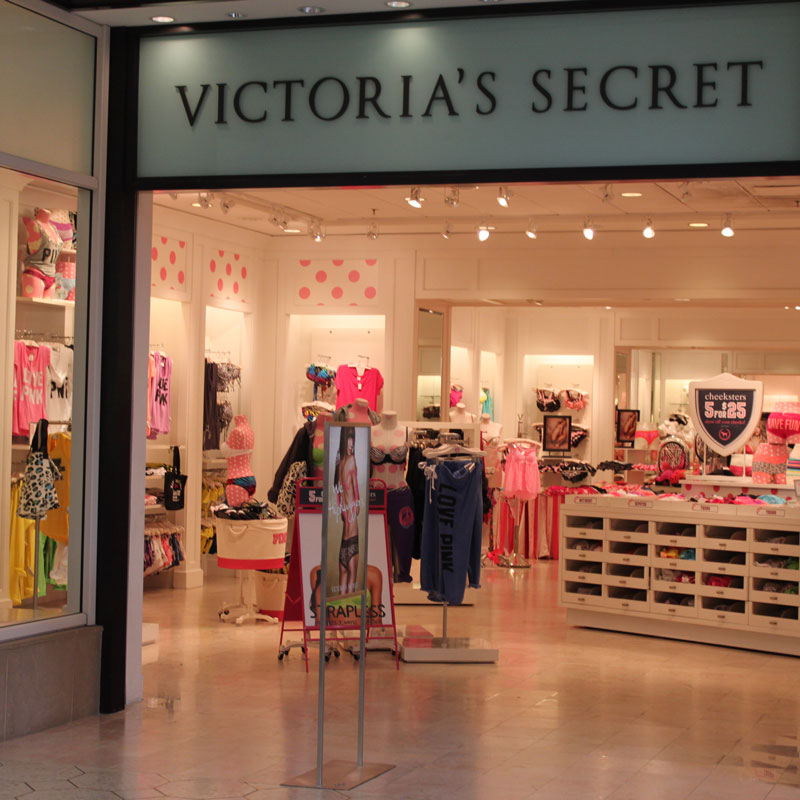 Victoria's Secret store, Briarwood Mall, Ann Arbor, MI. | Dwight Burdette
https://www.instagram.com/p/BqC48xzhscp/
https://www.instagram.com/p/BbuX2UrAXDk/?utm_source=ig_embed
https://www.instagram.com/p/B6lpvA_BLnW/
https://www.instagram.com/p/B7v-KpggP-G/
https://www.instagram.com/p/B76sykSgV94/
https://www.instagram.com/p/Bp73DwRhTtU/?utm_source=ig_embed
At RGNN, we're avid readers, viewers and listeners when it comes to all things fashion and beauty. Here's what we just bookmarked and what is currently on our playlist.
Victoria's Secret has always made headlines with its annual Fashion Show. The spectacle of lingerie-clad, wing-wearing angels fascinated viewers for many years. This past year, 2019, was the first year the show was cancelled, reportedly because of dropping viewership.
Now, The New York Times has published a deeper report into the inner workings of the lingerie empire – and being a Victoria's Secret Angel does not appear to be as glamorous as it looked. The report, titled 'Angels' in Hell: The Culture of Misogyny Inside Victoria's Secret, profoundly documents statements by both former Victoria's Secret Angels and employees; women who, like many in the #MeToo movement that has taken the entertainment, modeling, film and other industries, were victims of bullying, harrassment, misogyny and abuse under the company's male leadership.
"Inside the company, two powerful men presided over an entrenched culture of misogyny, bullying and harassment, according to interviews with more than 30 current and former executives, employees, contractors and models, as well as court filings and other documents."
"Ed Razek, for decades one of the top executives at L Brands, the parent company of Victoria's Secret, was the subject of repeated complaints about inappropriate conduct."
"Executives said they had alerted Leslie Wexner, the billionaire founder and chief executive of L Brands, about his deputy's pattern of behavior. Some women who complained faced retaliation."
Ricard Branson of the Virgin Group and photographer Russell James were among the other male culprits named. "Alison Nix, a 22-year-old model who had worked occasionally with Victoria's Secret, was invited to attend a weekend event to raise money for the nonprofit foundation run by Richard Branson's Virgin Group. The venue was Mr. Branson's private Necker Island in the Caribbean," The New York Times reports. "Ms. Nix said her agent had told her that if she chose to go on the all-expenses-paid trip, she'd be expected to pose for nude beach photos shot by Mr. James. She said that was fine. She was left with the impression, she said, that 'if Russell likes you, you could start working with Victoria's Secret'."
The report continues, "She said that she and other models who attended the event were provided with copious amounts of alcohol and were expected to mingle with men, including Mr. Branson."
"We were shipped out there, and all these rich men were flirting with us," she recalled. She said the models were asking themselves, "Are we here as high-end prostitutes or for charity?" said Alison Nix, a former VS model.
Bella Hadid is mentioned, too, in the report.
In 2018, at a fitting ahead of the fashion show, the supermodel Bella Hadid was being measured for underwear that would meet broadcast standards. Mr. Razek sat on a couch, watching. "Forget the panties," he declared, according to three people who were there and a fourth who was told about it. The bigger question, he said, was whether the TV network would let Ms. Hadid walk "down the runway with those perfect titties." (One witness remembered Mr. Razek using the word "breasts," not "titties.") At the same fitting, Mr. Razek placed his hand on another model's underwear-clad crotch, three people said.
Ever since the surfacing of the report, media outlets have been replete with news of L Brands looking to sell the Victoria's Secret brand. The strategy on the website and the @victoriassecret Instagram page has been adapting, too, featuring more "inclusive" images of models (i.e. not only skinny ones), as other brands such as Rihanna's Savage x Fenty lines have gained popularity. VS Angel Taylor Hill, for example, has been mentioned as a model who has gained weight and whose photos for VS are not being as heavily edited as before.
This is a strong contrast to the company's previous policy on weight and body image, as The New York Times report conveys.
In March, at a meeting at Victoria's Secret headquarters in Columbus, Ohio, an employee asked Mr. Wexner what he thought about the retail industry's embrace of different body types. He was dismissive.
"Nobody goes to a plastic surgeon and says, 'Make me fat,'" Mr. Wexner replied, according to two attendees.
As a result, female shoppers have turned to shopping lingerie at other brands, and even looking for specifically female-owned brands.
Adriana Lima said goodbye to VS already back in 2018
You can read the full report here.
Do you have what it takes to write about fashion?
Apply now and get published on RGNN!