My #OOTD: Styling the Nike Air Jordan 1 Sneakers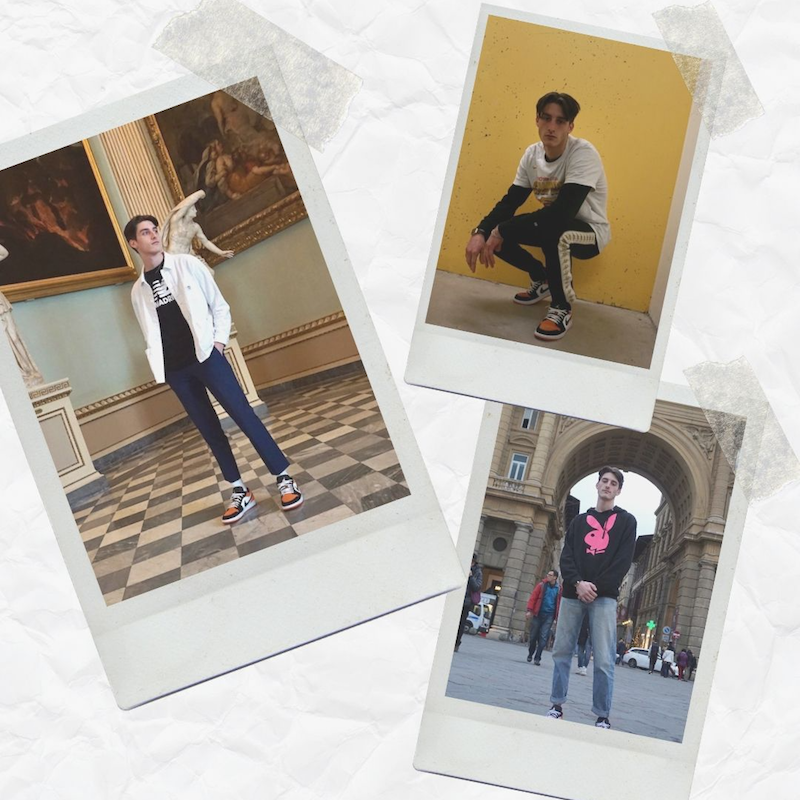 My #OOTD featuring the Nike Air Jordan One | Matias Bessai
Wanna know what college students are wearing all around the world? If you have an #OOTD to share, apply now and get published on RGNN.org!
Since its release in 1985, the Nike Air Jordan 1 has become the grandfather of sneaker design, represented through its proliferation among sneaker consumers, and high-profile collaborations with names like Virgil Abloh and Kim Jones of Dior.
I've put together several #OOTDs to show the versatility of the Jordan One Low sneakers, so here goes!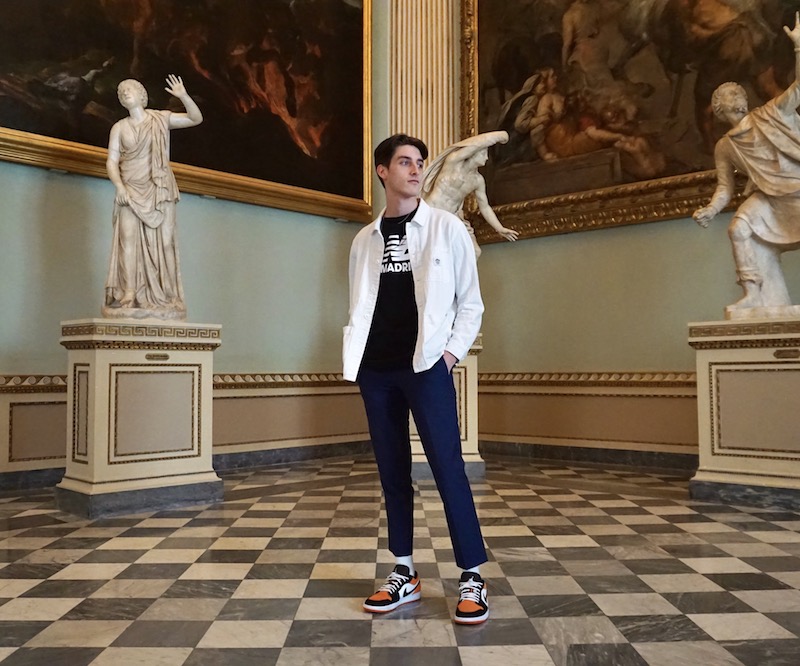 The above outfit is made up of a few essential factors that can easily be recreated with a relatively diverse wardrobe. The notable piece here aside from the sneakers is the dress pants. The cool navy blue contrasts nicely against the bright orange of the shoes, allowing them to work well together.
The jacket is white denim, which takes a step away from the largely popular light wash denim that is the go-to trend for denim jackets right now. Placing a simple black t-shirt under the jacket makes it pop out, as well as highlighting the black and white accents of the shoes.
Adding any additional accessories to this outfit is always a positive factor as well. I chose to wear a plated silver necklace because I find silver to be subtler when the outfit has vibrant colors.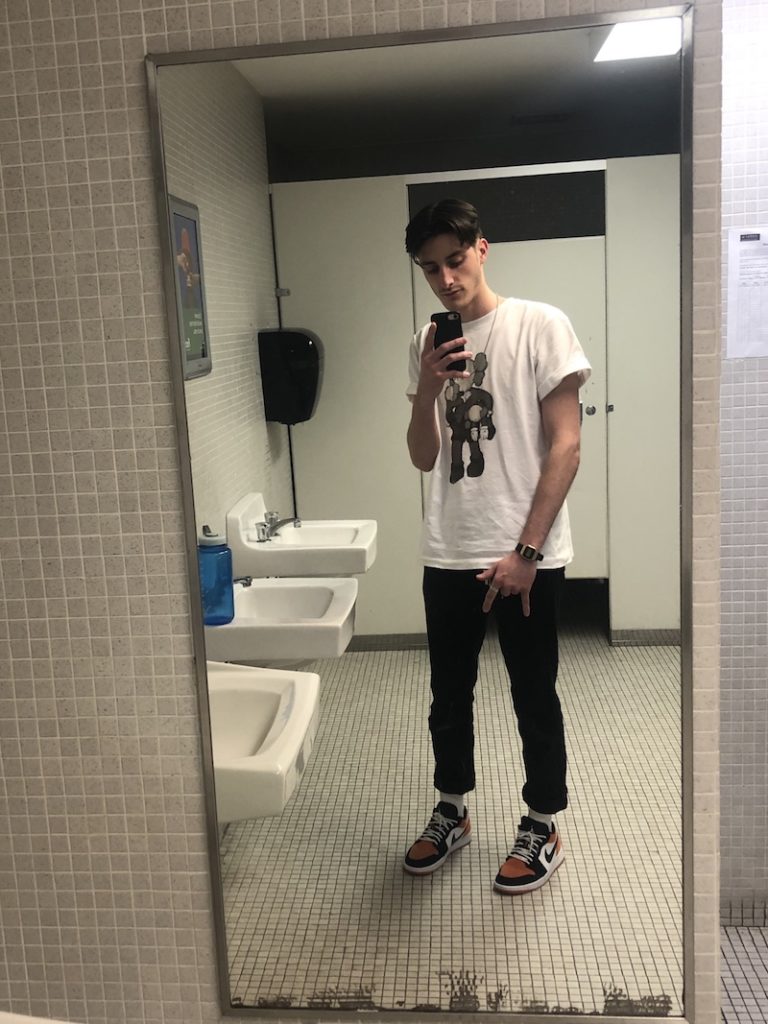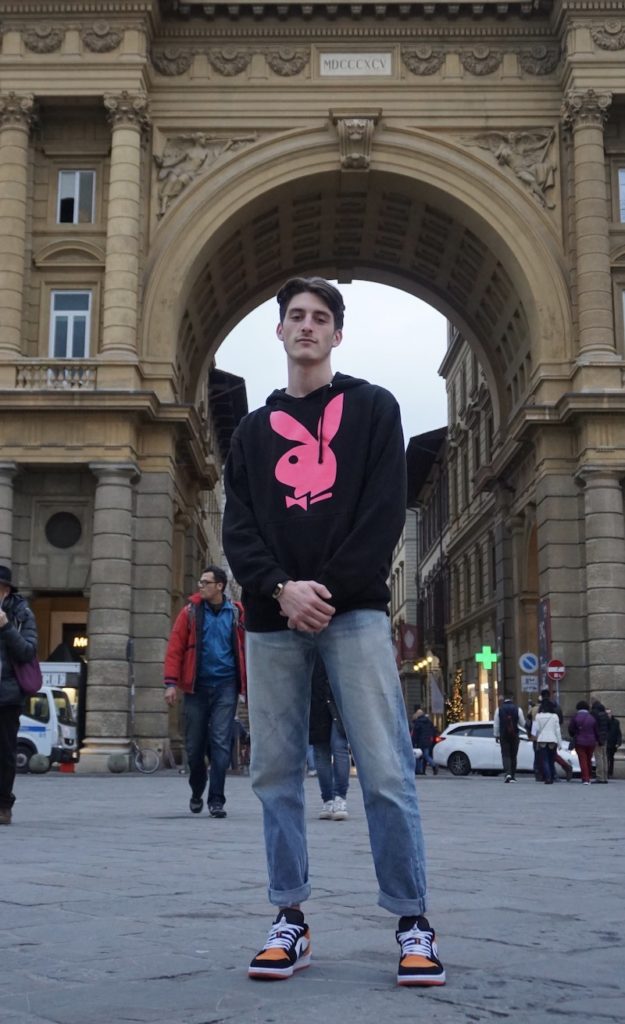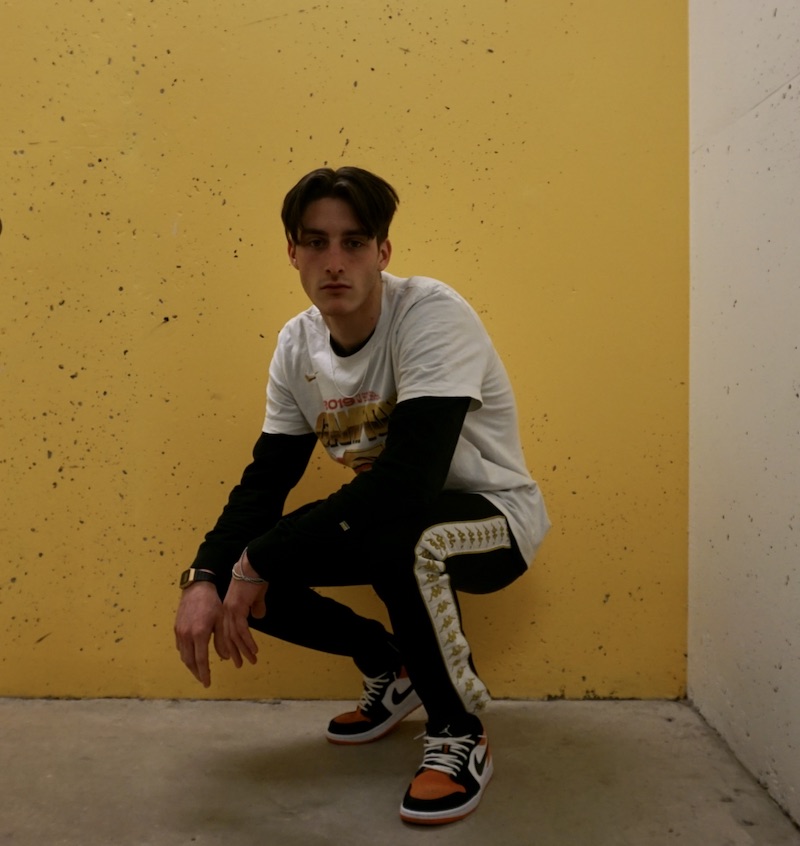 The above photos are intended to show that the Jordan One is a particularly versatile design that can be styled to fit seamlessly into a diverse range of outfits.
Baggy Jeans, or Mom Jeans as they are commonly referred to, match the wide profile of the shoe, unlike some sneakers that tend to look disproportionate when placed under a wider cut pant.
Skinnier jeans tend to place more focus on the shoe itself. I chose to take advantage of that by wearing a simple graphic white t-shirt with minimal color (Uniqlo x Kaws collaboration) to not draw attention away from the shoes.
Finally, the Jordan One embraces sportswear by nature, considering its origins as a high-performance sports shoe. Styling them with track pants pays due homage to their beginnings while staying cozy and stylish simultaneously.
One very important consideration when wearing Jordan One's is the socks. It may seem like an insignificant detail, but the heritage of the Jordan One lives in basketball culture, where consistency of branding is a serious factor.
Wearing Nike or Jordan socks to match the branding of the shoes is a simple way to acknowledge the history associated with the legendary design while also saving you the stress of getting caught with a mismatch of, for example, Adidas and Nike products.
Have amazing style? Wanna share your #OOTD? Apply now and get published on RGNN.org!