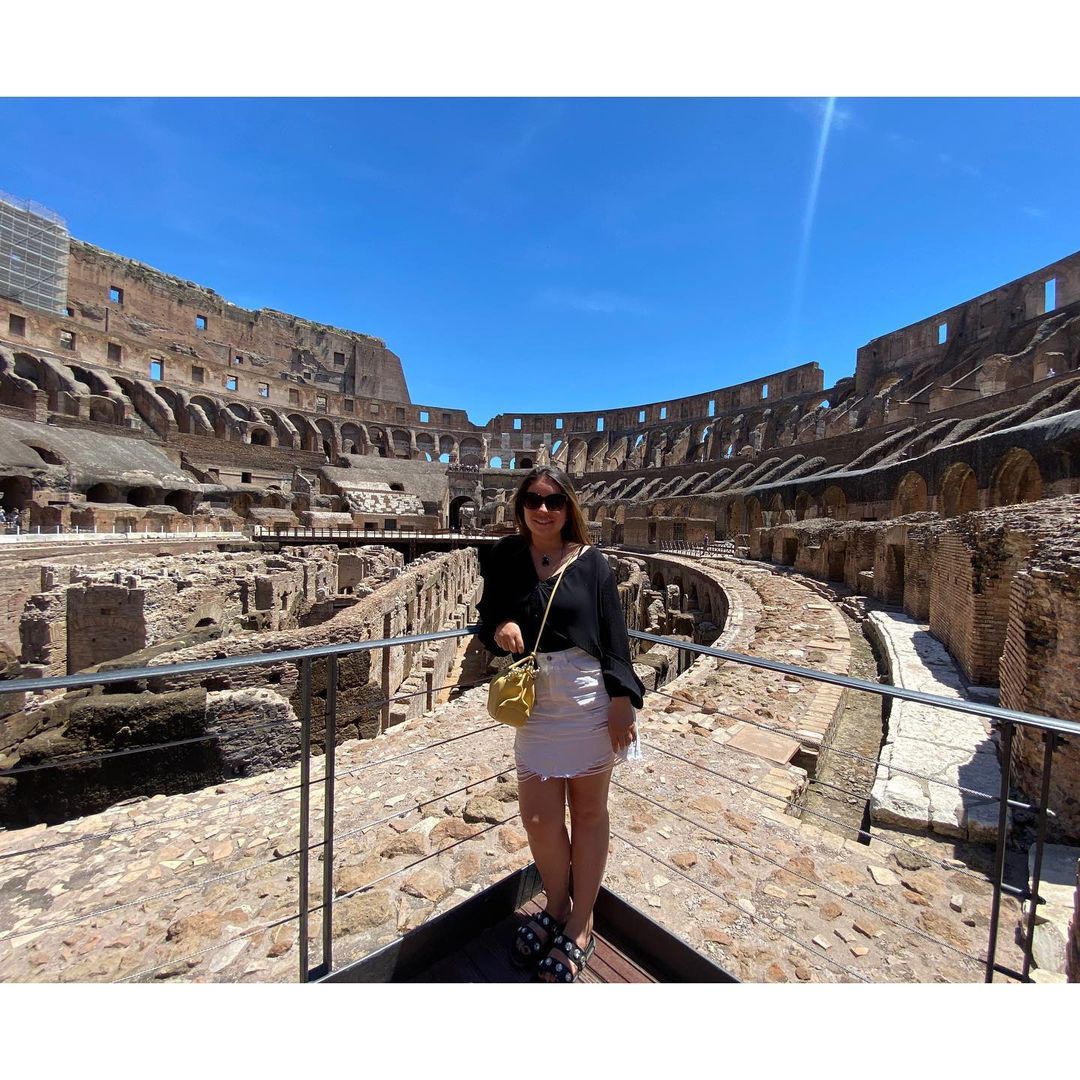 Bombonera Bag | Laura Rondon
Wanna know what college students are wearing all around the world? If you have an #OOTD to share, apply now and get published on RGNN.org!
In the sands of the Roman Coliseum, we can see Laura's chic and comfortable look. A blouse with puff sleeves, a white jeans skirt with scratches, bag and flat sandals with beading..
A yellow accent with its bombonera or bucket-bag . This kind of bag It became popular in the 90s, and it is well known that we love that retro point. Its name is due to the shape of the body, which is reminiscent of bags or containers for chocolates bombons.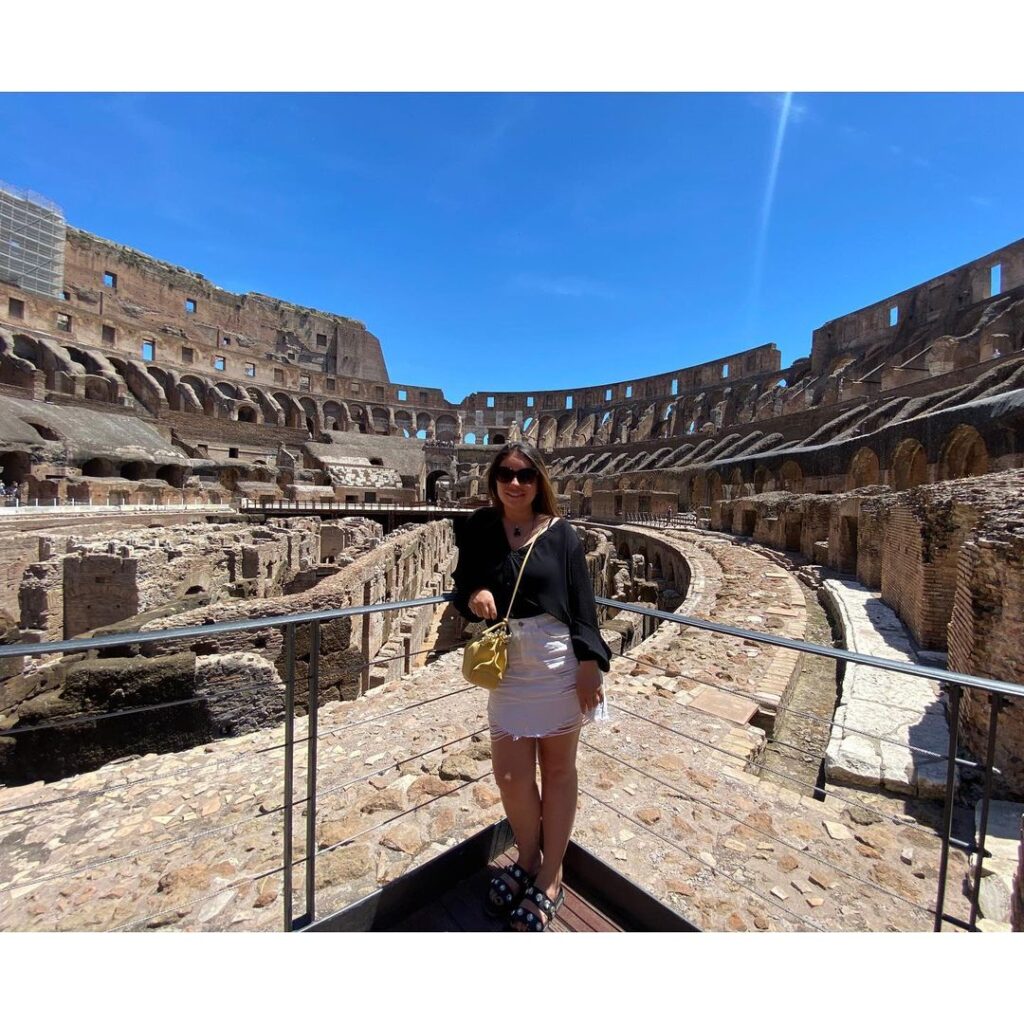 Get Laura's Look
Have amazing style? Wanna share your #OOTD? Apply now and get published on RGNN.org!