Look for Less: Hailey Bieber's Paris Fashion Week Look

Hailey Bieber's Paris Fashion Week look | @haileybieber Instagram
Hailey Baldwin-Bieber is one of my biggest fashion icons. Her loose-fitted silhouettes look just as comfortable as they are stylish. This is one of her Paris Fashion Week 2020 looks; it's all designer, but I found some options for less for you!
The look
Hailey is wearing:
TRE by Natalie Ratabesi jacket and skirt from pre-fall 2020 (not available online)
Casadei over-the-knee boots ($1,565.00)
Bottega Veneta chain bag ($3,600.00)
Saint Laurent New Wave SL276 Sunglasses ($350.00)
The look for less
Green tweed jacket and set skirt
Jacket available on Zara.com for $129.00 in the US.
Skirt available on Zara.com for $49.00 in the US.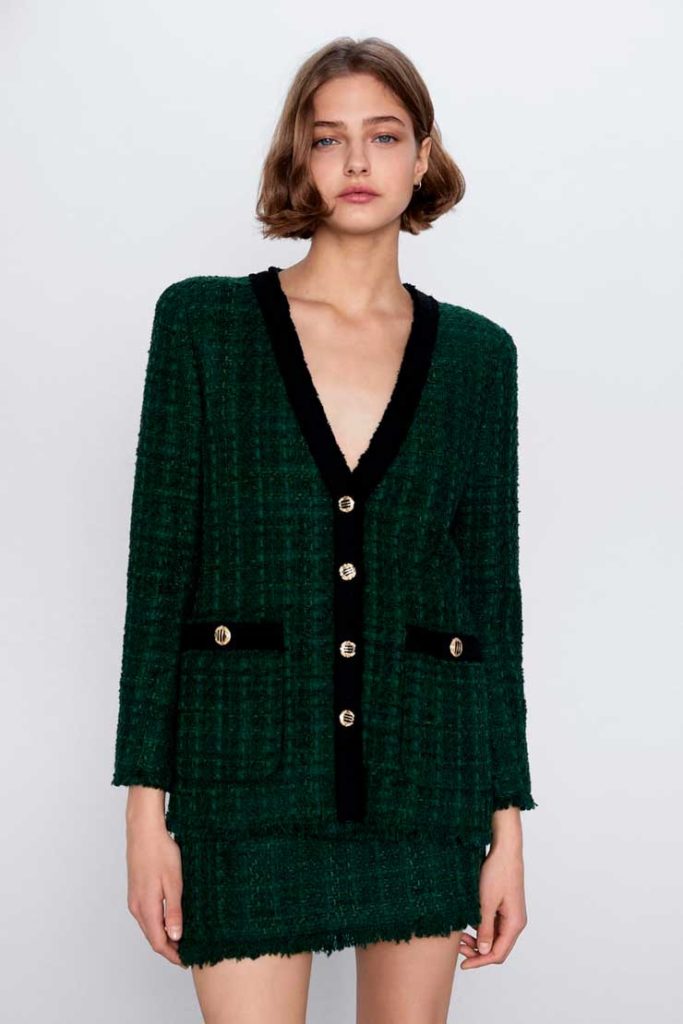 Long boots from Topshop
Available on ASOS.com for $150.00 in the US.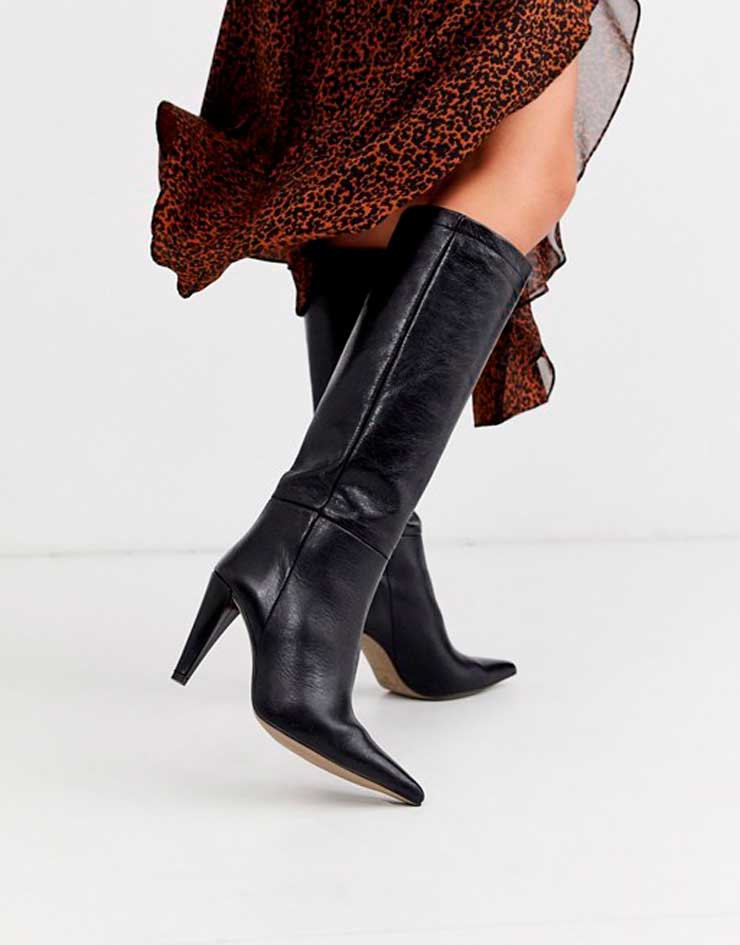 Chain bag from Zara
Available on Zara.com for $99.90 in the US.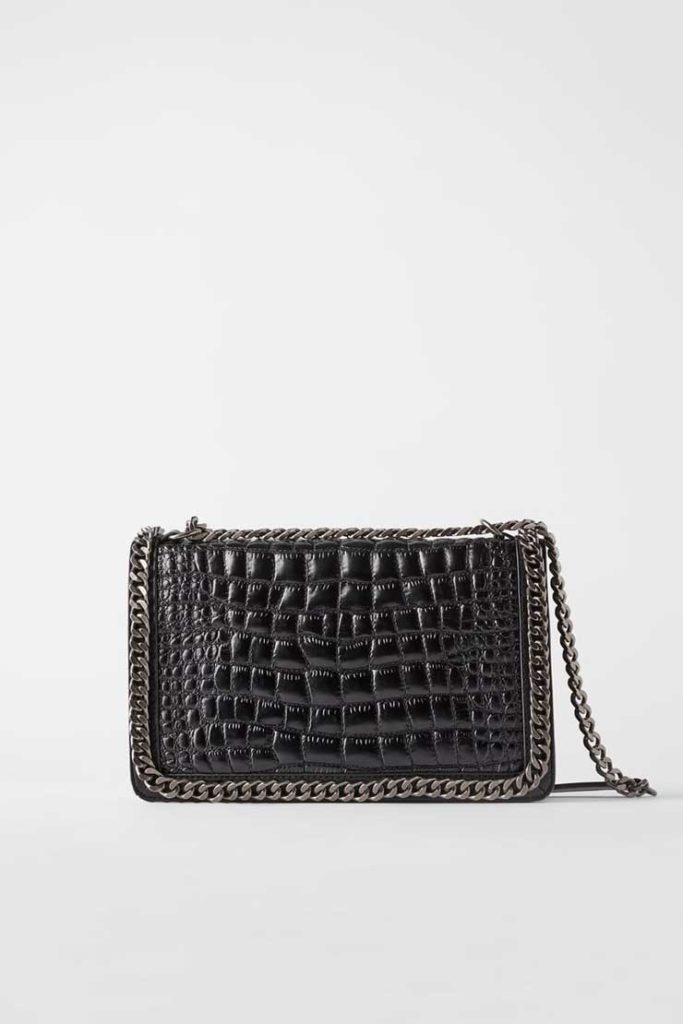 Sunglasses from Mango
Available on Mango.com for $49.90 in the US.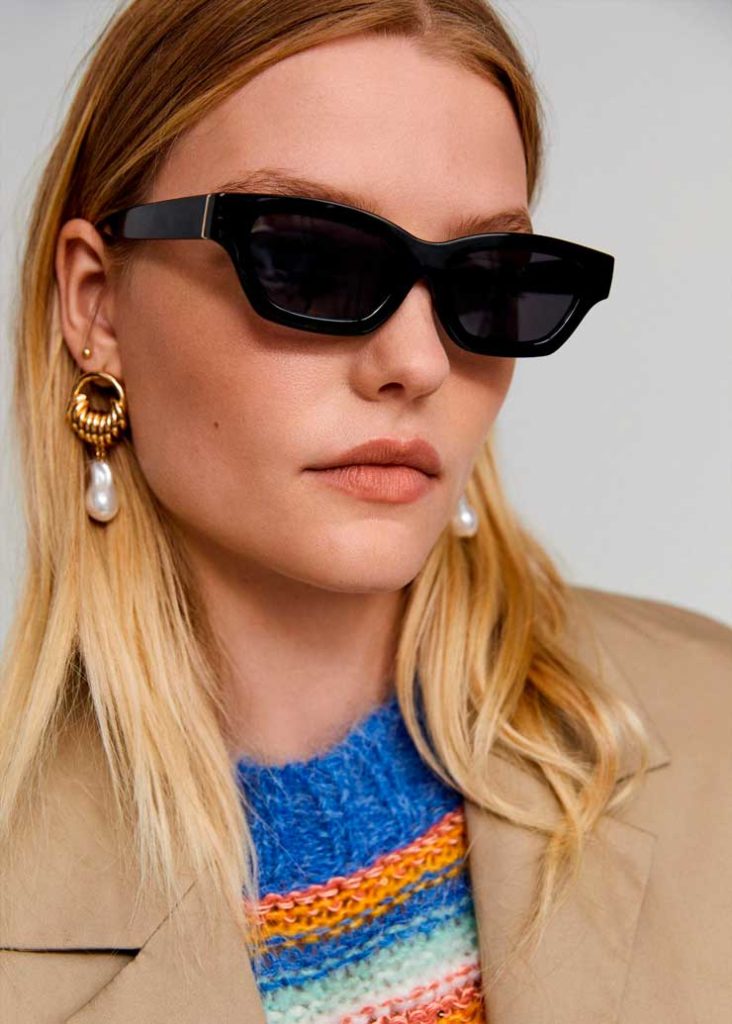 Do you have what it takes to write about fashion?
Apply now and get published on RGNN!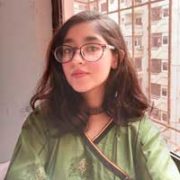 Bakhtawar Jamil
Bakhtawar Jamil attends the National College of Arts in Lahore, Pakistan, where she is pursuing a Bachelor's Degree in Textile Design.