An Art in the Middle of Arts

An Art in the Middle of Arts | Megan Kowae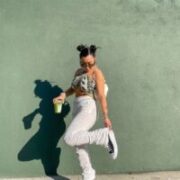 Megan Kowae
FIDM/Fashion Institute of Design & Merchandising | USA
Hi! I'm a 21 year old fashion design student at…
Wanna know what college students are wearing all around the world? If you have an #OOTD to share, apply now and get published on RGNN.org!
Are you feeling like going to a museum? In that case dress up, because you're gonna look like an art piece yourself. Here Megan is wearing a cow print cardigan in baby blue and white over a turtleneck top. She wore it with a pair of light grey pants and custom Air Force shoes! The color of the shoes is the same blue and white as the cardigan. She is also carrying a beaded pearl bag and styled herself with hoop earrings, a pearl necklace, and sunglasses. She sure looks like an art.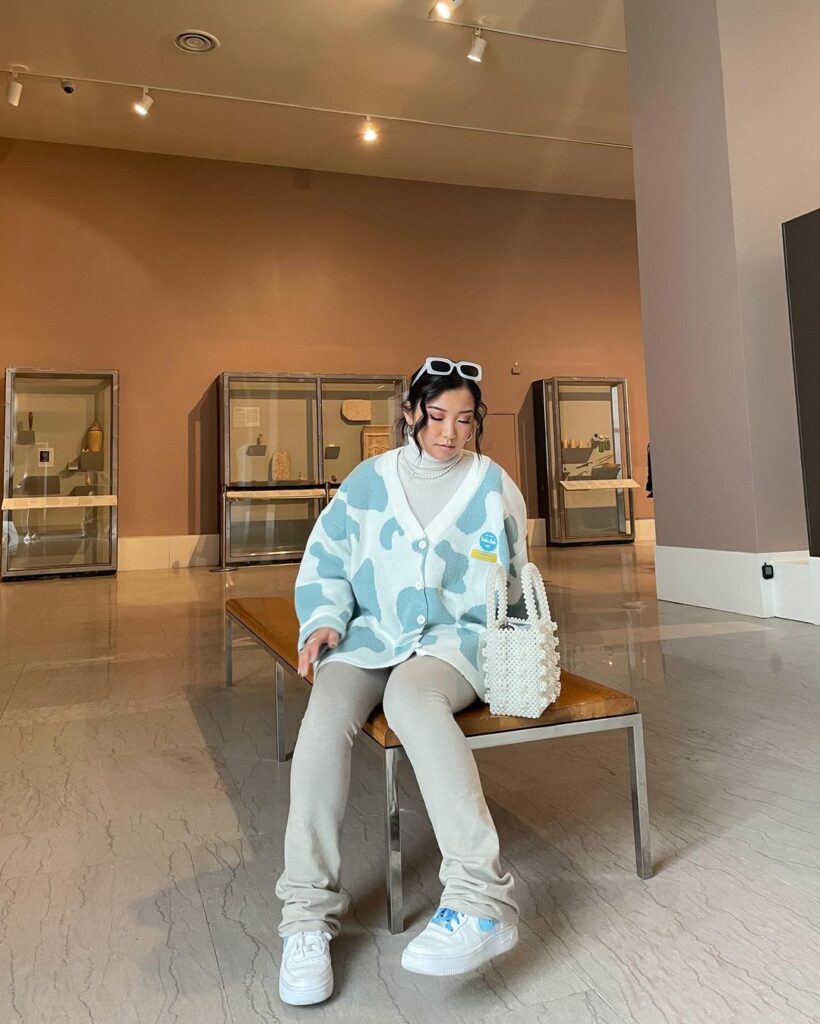 Get Megan's Look
Have amazing style? Wanna share your #OOTD? Apply now and get published on RGNN.org!