Meet Ed2010's Chandra Turner – She Helped Me Get My Internship at Vogue

Founder and CEO of Ed2010 and Talent Fairy, Chandra Turner | Chandra Turner
Chandra Turner's Ed2010 will always hold a special place in my heart – her website helped me find my internships at Vogue and W Magazine back when I was studying at Columbia University in New York City. In an exclusive interview, Chandra tells RGNN all about her website – and how you, too, can use it to kick-start the career of your dreams. Thank you, Chandra!
Isabel Eva Bohrer: You started out as a magazine editor, and worked at eight titles over two decades, including Good Housekeeping, Glamour, YM, Ladies' Home Journal, Cosmopolitan, ComoGIRL!, and Parents. What are three key things you learned in your magazine career that students should absolutely know about?
Chandra Turner: A lot of things have changed in publishing since I started out 20+ years ago. But the one thing that has absolutely stayed the same is the importance of making connections. I can credit every job move that I made, and even my most recent career pivot from editor to recruiter, to my network of people. When you are in college or just graduating you think of networking as awkward interactions with higher-ups at conferences and events. But the real networking, the most productive networking, happens with friends who you work alongside as an intern, or on your college website or magazine, or even at a party where you learn you both want to go into the same industry. That's how I made my friends, and deepest, most authentic connections in the media industry.
What has changed is the necessity for editors to be skilled in a variety of ways — it used to be that you could just be a writer. Or could just be a fashion market associate. Or just be an editor. Now you have to be a fashion editor who knows how to source the market and can write and edit. You need to know how to write and edit content across all platforms, not just one. That includes print, video, audio, digital, and apps — which is essentially UX. The more platforms you can work on, the more marketable you will be.
Yet … it still pays to be a specialist. By specialist, I mean having a subject area (or two or three) that you are an expert in or super passionate about. In media, and especially now with brands hiring media-minded people, hiring managers are looking for specialists in their content area. So if you love beauty, seek out beauty sites to write for, or write your own beauty column in your college paper. If you are into health and wellness, seek out opportunities to write and edit in that category. (Health content creation is also a growing industry and was even before the covid-19 pandemic.)
In 1997, you launched Ed2010, with the goal of helping others to pursue their dream magazine job by 2010. How has the site evolved since then? How should students best use Ed2010 to obtain their dream internship or job?
CT: The site has evolved as the industry has evolved (see this retrospective we recently did!). We used to only be a resource for young people getting started in the print magazine industry. But then digital opportunities were abundant and the community wanted to know how to break into those, so we expanded to digital publishing advice and opportunities. Then when print and digital started to flounder because of the lack of advertising, we realized that more and more editors were moving to brands and to content marketing. So Ed now covers the whole category of content creation: how to break into and get ahead in all areas of editorial and marketing. We also expanded to cover people pivoting from editorial roles to brands and marketing — because so many people have been with us for 20+ years. The opportunities for people who love to create content and share it with the world have never been greater!
There are so many ways to use Ed2010 — the most popular is our job board where we post a ton of internships and jobs at all levels, many of them in the fashion and beauty space. Probably next is our magazine glossary of terms and Real Salaries board. I also offer career coaching services on how to write your resume, cover letter, or how to be more effective in a job interview, and offer a discount for those who are less than two years out of college. We also have a ton of free resources on how to break into media and content roles.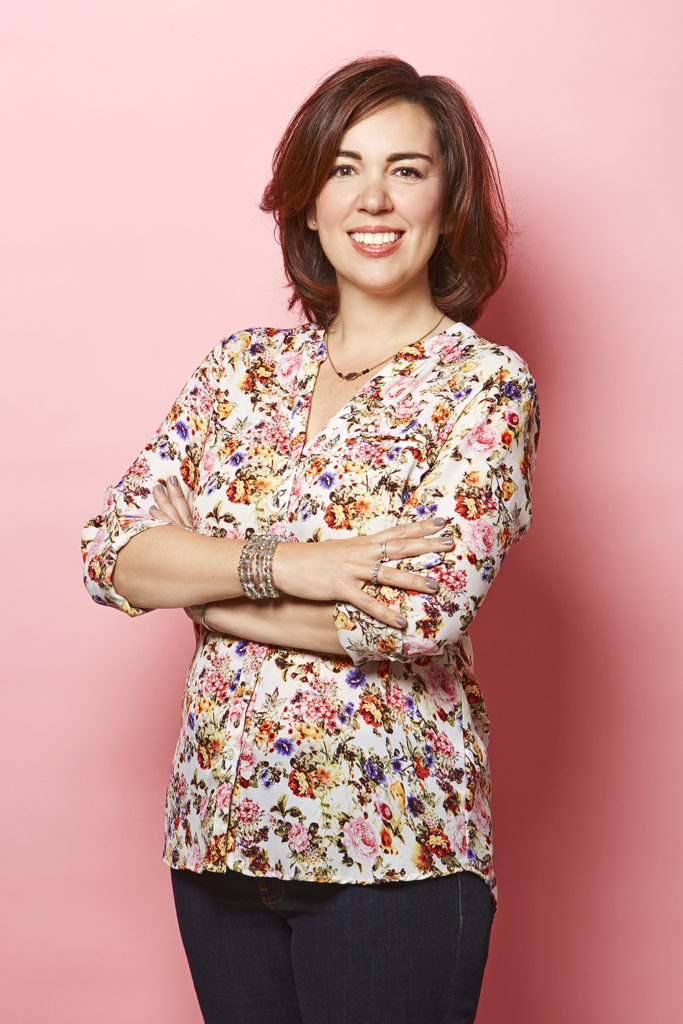 How has social media affected the magazine/editorial recruitment process? What are some social media etiquette tips you can give to applicants? What other digital skills should students hone?
CT: As a recruiter for media and non-media companies, I use social media all the time to find candidates. The most obvious one is Linked In. Everyone should have a Linked In profile; that's where most recruiters and hiring managers start when they are looking for talent. I just did a post about how to make yourself more marketable on Linked In. So many people, especially young people, don't use LinkedIn to their advantage! You need a photo — and one that is professional, not the one you use on your dating app. (Yes, that's a real problem!) And you need to add some details to your profile about the subject area expertise you are pursuing — it's ok if you have more than one. But be clear what they are. Also be clear what you do in your internships and in your early jobs, listing them by title and company name alone isn't enough. The next place I go for talent is Instagram. That is usually for talent in beauty, fashion, home, craft, or in a creative aspect of the business like art, design, or photography. I literally search for "beauty editor" in NYC and sort through who pops up. So make sure that your profile bio includes what you do, assuming you want recruiters to find you! Also important to keep your posts clean and professional. I get it that in fashion and beauty sexy is the content. But watch the line. You don't want to limit your opportunities to only those who are hiring for sex appeal. You want to get hired because of your great eye for trends, ideas, and creativity. Right?
Your newsletter features career advice from numerous hiring editors. What are some essentials skills, apart from digital and social media skills, that students should work on in order to increase their chances of getting hired?
CT: Be flexible. I know it doesn't sound like a skill. But it is a mindset. Be willing to try new things, new tools, new software, new subject areas, new everything. Let yourself fail the first time and learn from it. Then do it again. That resilience and ability to be nimble is crucial to longevity in this business. It is constantly changing so force yourself to get used to the change … embrace it!
RGNN.org 4.0 specializes in fashion and beauty, do you have any specific advice for students who want to work in fashion and beauty journalism?
CT: Fashion and beauty content is only growing now that brands are telling their own stories and not relying on traditional editorial or advertising to do so. Even if your dream is to work for a big fashion or beauty book like Vogue or Harper's Bazaar, don't allow yourself to be narrow-minded. Also, think about the big brands that are moving the industry forward and how your journalism and editorial skills can help them tell their stories. I'm surprised by how many young people still want to stick with print, especially in the beauty and fashion space. But print is only going to be more niche and it limits your options. Sure, intern in print if you like. Write for print.  But look outside to the beauty and fashion brands who are investing in content. That's where the jobs will continue to grow. 
It's been fun chatting! Thanks so much and good luck: The market is hot right now. Go get 'em!
Chandra Turner is founder and CEO of Ed2010 and The Talent Fairy. She is a talent recruiter specializing in the content and media space. She also offers personalized career coaching for media professionals at all stages of their career.