Meet Celebrity Fashion Stylist Brittany Diego – She Made the Forbes List in 2021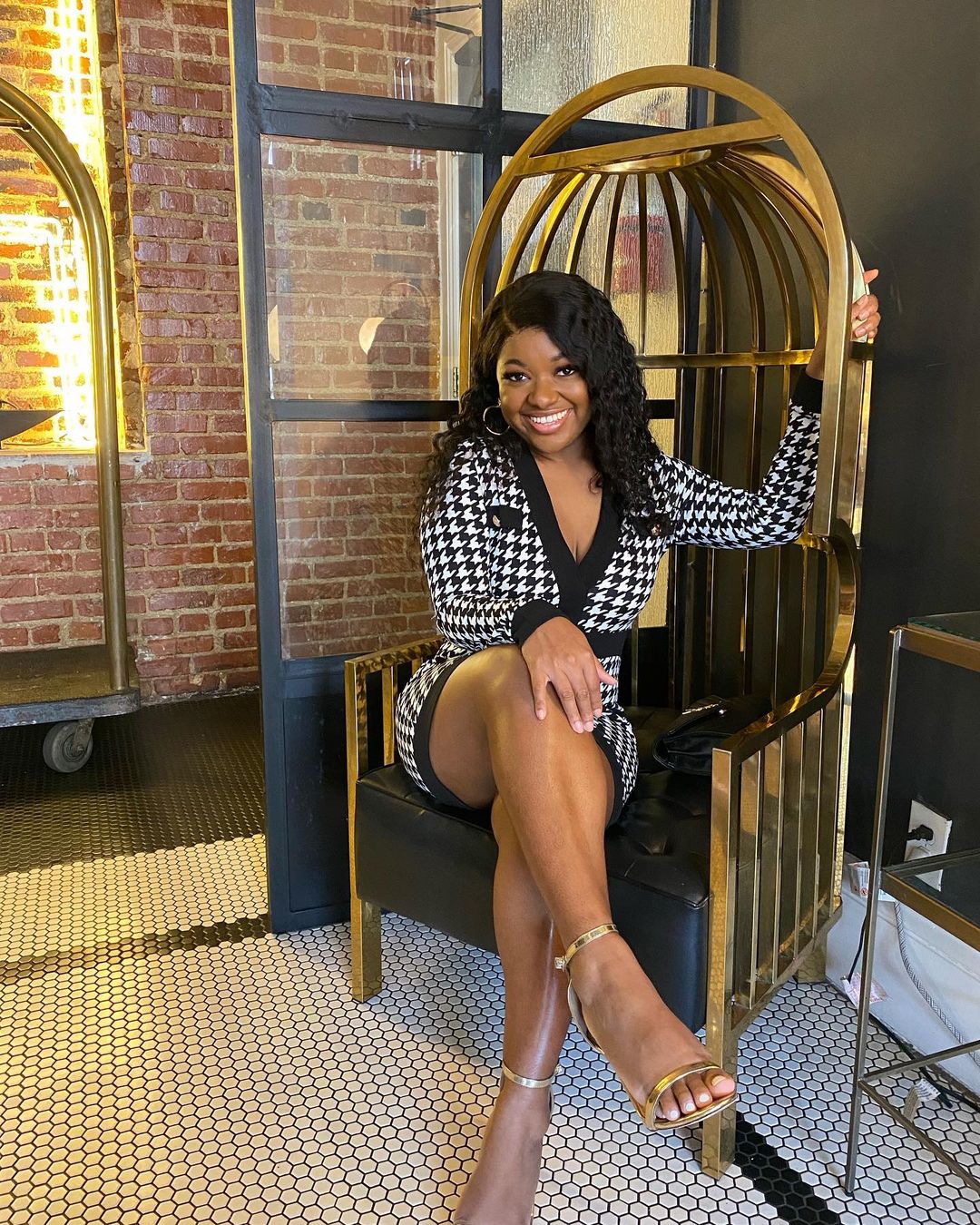 Brittany Diego | Photo via @brittanydiego Instagram
Brittany Diego is a celebrity stylist and fashion consultant based in Los Angeles. She studied Fashion Design at Woodbury University in Burbank, CA and interned at companies including BCBGMAXAZRIA and JustFab. Upon graduating, she decided to forgo fashion design and pursue styling and now has an extensive portfolio featuring a diverse range of celebrities and companies including MTV, The CW, Fox Studios, Karen Civil, Trevor Jackson, Skeet Ulrich, Chloe Lukasiak, Draya Michele, Dani Leigh and more. Oh, and she made the Forbes Next 1000 List in 2021 for founding her fashion career development platform @fashionmentor.co. In an exclusive interview, Brittany gave us all her career advice – read on to find out more!
Isabel Eva Bohrer: You started out as a design intern at BCBG. How did you get that initial internship? And what are some of the key lessons that you learned that have remained useful to your career until this day?
Brittany Diego: I got my internship at BCBG from the Career Center of my University. I actually didn't get the internship initially but I was persistent with following up with my career counselor and she was able to get me an interview in their BCBGeneration department, which happened to be searching for a design intern at the time. I am so grateful for that experience because I learned so many great lessons – the biggest one being that I did not actually want to be a fashion designer.  
BCBG conducted everything under one roof from the fabric being cut and graded, to the pattern making, graphic designers creating their original prints, designing, sample making, styling, merchandising- everything! It was my first exposure to how a big fashion company operates and I got to explore different careers in fashion I didn't know existed and I became completely enamored with styling. I got to assist dressing the mannequins for presentations to the higher ups and got to be on set a few times – I became hooked and knew that was the path I wanted to take instead of design. That's why I always encourage interning because you can study a subject all you want but nothing beats real life experience.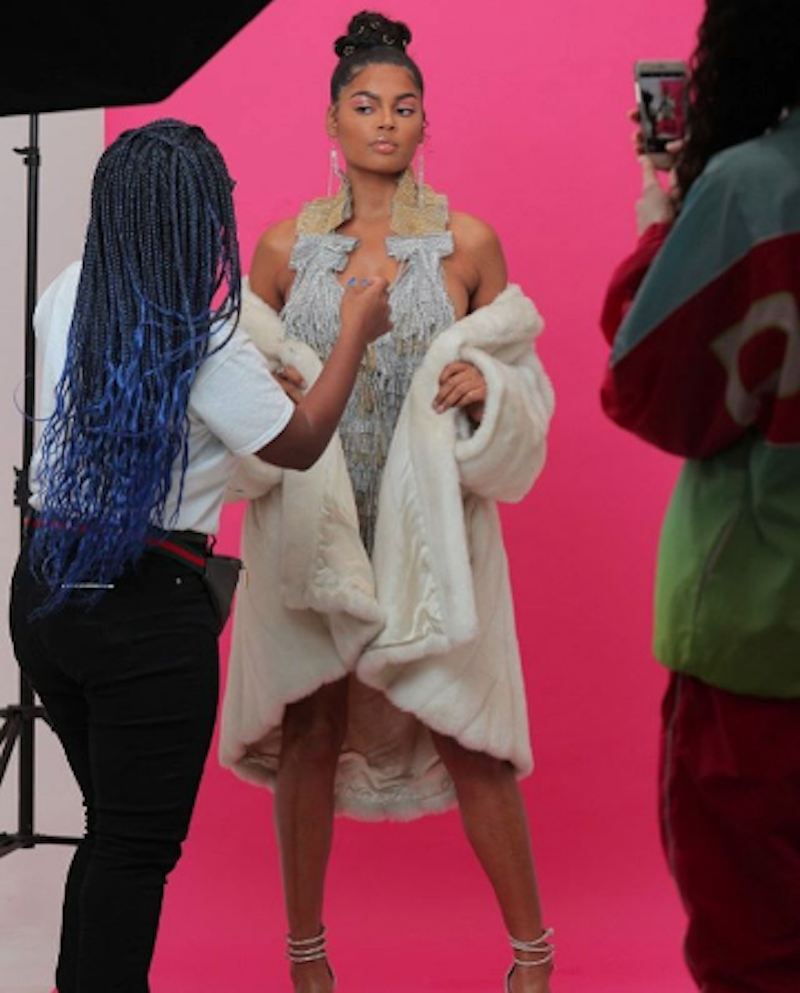 Your list of clients as a stylist is so impressive (Revolve, Fox, The CW, MTV and more). Our students would love to know, how did you start working with these companies – and with celebrities?  
Thank you! I was an e-commerce styling intern at Revolve where they hired me after my internship. As far as the big TV networks, those were all referrals, that is the power of networking. Those roles would never be posted online for the public, they're almost always filled by someone who knows someone in the crew. I got my first celebrity gig through Craigslist.  
The photographer was looking for a stylist last minute because the other stylist had dropped out. I sent in my portfolio and got the opportunity. From there, the photographer asked me to style more shoots and sometimes the celebs would ask me to style them for an appearance they had the next day, then they would recommend me for other gigs and it just built from there. Disclaimer: Always use common sense online, if it seems too good to be true then it probably is. If it says Beyonce or Rihanna needs a stylist then I promise you it's a scam, don't do it! 
The fashion industry always looks so glamorous. Can you talk about some of the challenges that go into styling an editorial? And what about a red carpet event?
I think the keyword is "looks" lol there's so much that goes into one shoot or one red carpet and people just see the finished product. The majority of my job is carrying half of my bodyweight in clothes and spending my days going to and from showroom appointments in LA traffic. One of the biggest challenges with both editorials and red carpet is you never know if your client is going to like the clothing you picked out and I've definitely been in that situation when I showed up to a shoot or fitting and the client hated EVERYTHING. In one instance it was a miscommunication with the mood board which I had nothing to do with, I was told the photographer and talent agreed on the style direction but because I was responsible for wardrobe it all came down on me.  
Then another time I picked out a bunch of cool printed, sequined, suit options for a male client for a Disney red carpet appearance, he didn't give me a clear direction on what exactly what he wanted so I got creative. Long story short he didn't like anything and at the fitting he then told me he wanted a slim fit suit and white shirt – if he'd told me that ahead initially it would have saved so much time for both of us but lessons learned, now I ask a client 100 questions before setting foot into a store or showroom for them so I know exactly what they're looking for.  
Editorials and red carpets have their pros and cons though; with editorials, if something doesn't exactly fit the talent you can use pins and clips to cinch in certain areas to fake a fit and pins can be edited out in Photoshop but of course, you cannot go to a red carpet with a pinned up dress, it has to be tailored to fit. On the other hand, red carpets have a quick turnaround time, you get photos in less than 24 hours whereas with editorials, magazine content is shot and planned out months in advance so you can be waiting 3-6 months for those photos to be published.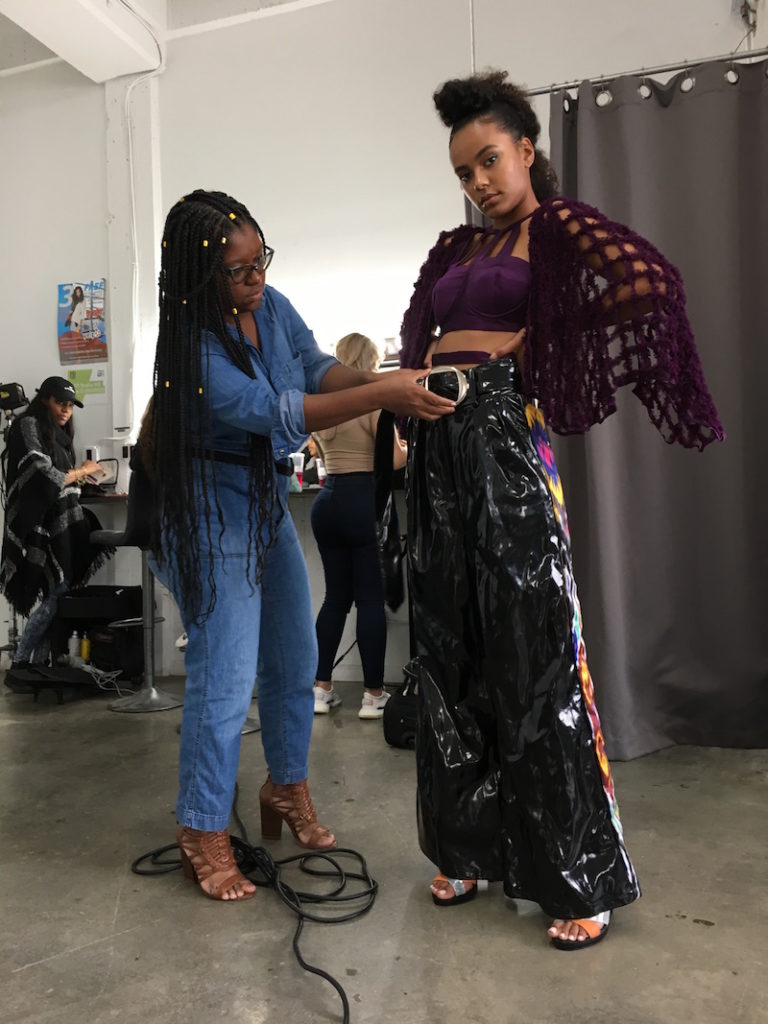 Many of our students are completely new to fashion styling. Can you go over some of the basics – what does it mean to "pull" clothes? What should students know about showrooms, returning, and everything else that goes into a shoot or event?
Absolutely! Pull is just another word for borrowing clothes from showrooms or stores. I like to describe showrooms as a fashion library – those are the places stylists go to pull clothes for shoots and red carpets, and there are different showrooms for everything. There are showrooms that only carry dramatic red carpet gowns, there are showrooms that carry streetwear, there are showrooms that carry both and everything else in between. Typically showrooms don't allow you to keep items for more than a week because that takes away from other stylists using those items and that means less chances for their items to be seen on red carpets or in magazines. When items are returned, you want to make sure you 1. Return on time and 2. Return in the condition the clothing was loaned to you. I've become close with several showroom owners and you wouldn't believe how some stylists return weeks or months late or return clothing ripped, stained, smelly, you name it. Your reputation is everything in this industry so don't do any of those things I just mentioned and you will be in good standing.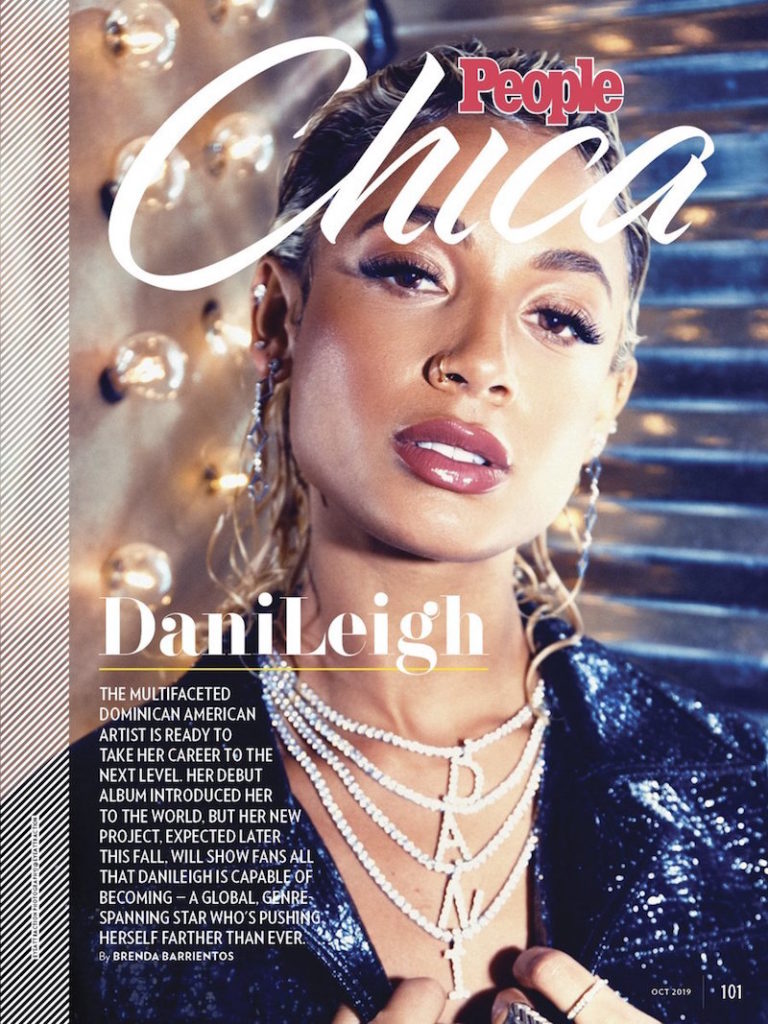 You also founded Fashion Mentor, host the Fashion School Dropout Podcast, and overall, are so motivated and passionate about what you do. What key advice do you have for future fashion stylists? How should students go about times when they feel overwhelmed and underachieving, especially because of social media?
My biggest piece of advice for aspiring stylists is to try everything. You might think you want to style celebrities but you might not be ok with being on-call last minute or having to deal with that celeb's manager and publicist, or you might think you want to style for TV and movies but realize you don't like doing 12-14 hour shifts which is the norm in that part of the industry. Try all different types of styling; personal, celebrity, editorial, e-commerce, commercials, etc. then decide which type you prefer from experience rather than what looks good on social media. 
Speaking of social media, it's imperative that you don't compare yourself and your career to the highlight reel others are showing on Instagram. That's all it is, no one is posting their failures or low moments, only the successes. It's easier said than done but it is so important, focus on yourself and your goals.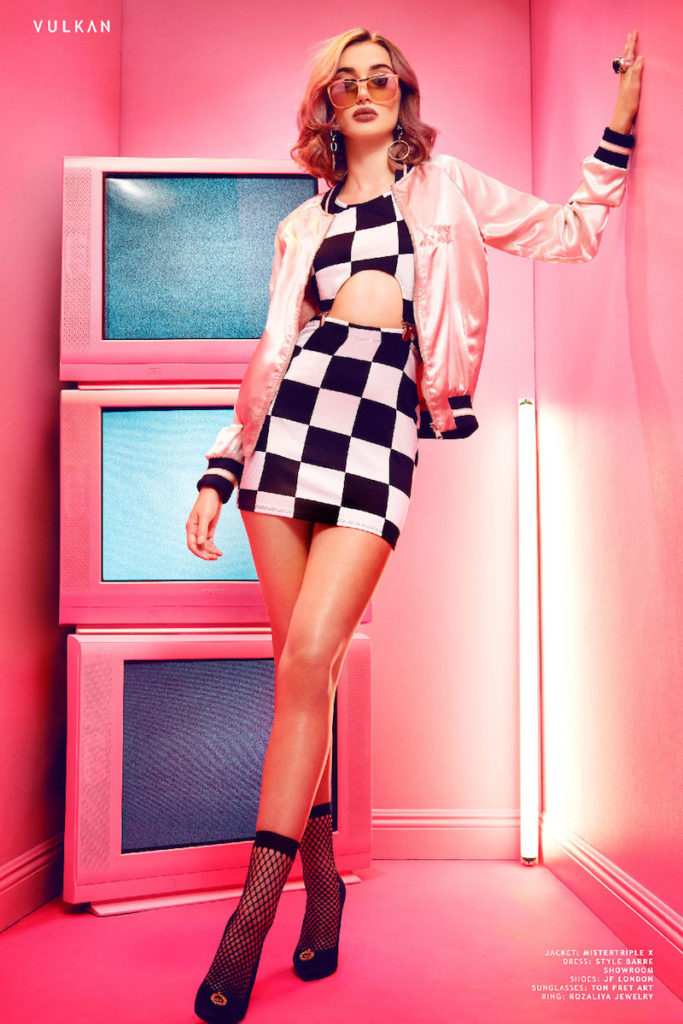 Last but not least, how would you describe your personal style in three words? What is your go-to outfit for a day at work as a fashion stylist?
I would describe my personal style as vibrant, effortless, and sophisticated. My priority when I'm out pulling or on set is comfort since I'll be moving around a lot, but I still want to look professional so my go-to outfit is usually dark jeans with a cute top tucked in and sneakers or mules or sometimes I opt for a jumpsuit because it's an easy one piece outfit. It's the best fashion invention ever.
Follow Brittany Diego on Instagram and her blog. You can apply for internships with her here and register for her Stylist Summit event here.