Meet Alanna Fusaro – She Patented Heels That Turn Into Flats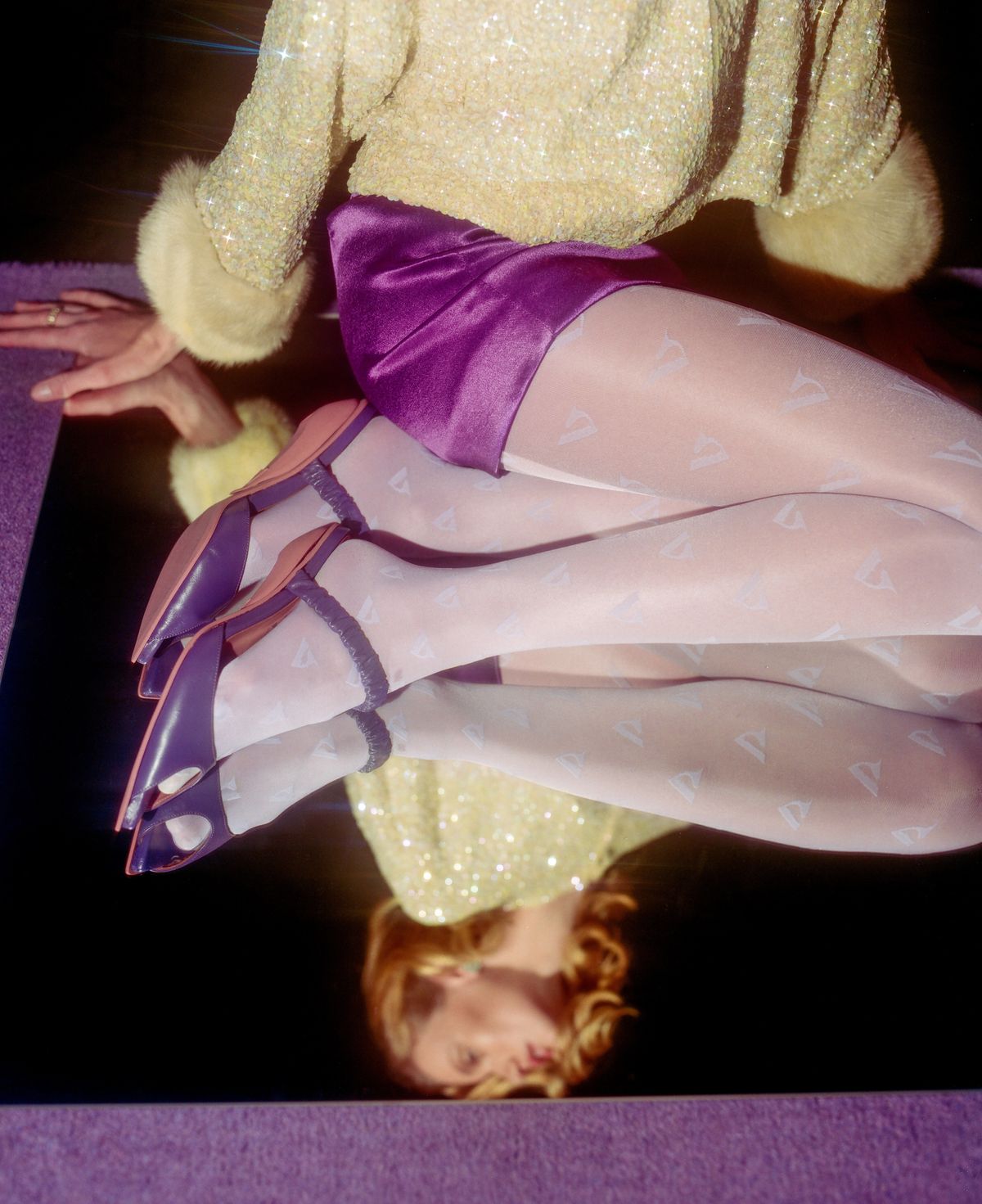 Vice Versa convertible heels | Photo Courtesy of Vice Versa
As a high heel lover, a recent Instagram reel immediately caught my attention. It was of a heel, turning into a flat, within just a few seconds. Case in point: Vice Versa, a company that has patented this technology and is making the shoes of the future.
Vice Versa's founder Alanna Fusaro kindly agreed to an exclusive interview for RGNN, where she talks not only about the story behind her company (her shoes are made in Spain!), but also dishes out valuable career advice that took her from an industrial design major at Carnegie Mellon, to interning at Kate Spade, to designing for Macy's, all before founding her own brand. It is refreshing to hear her down-to-earth attitude, – she sent out hundreds of emails before scoring her first fashion internships, – and I hope you will take key lessons from this interview. Thank you, Alanna!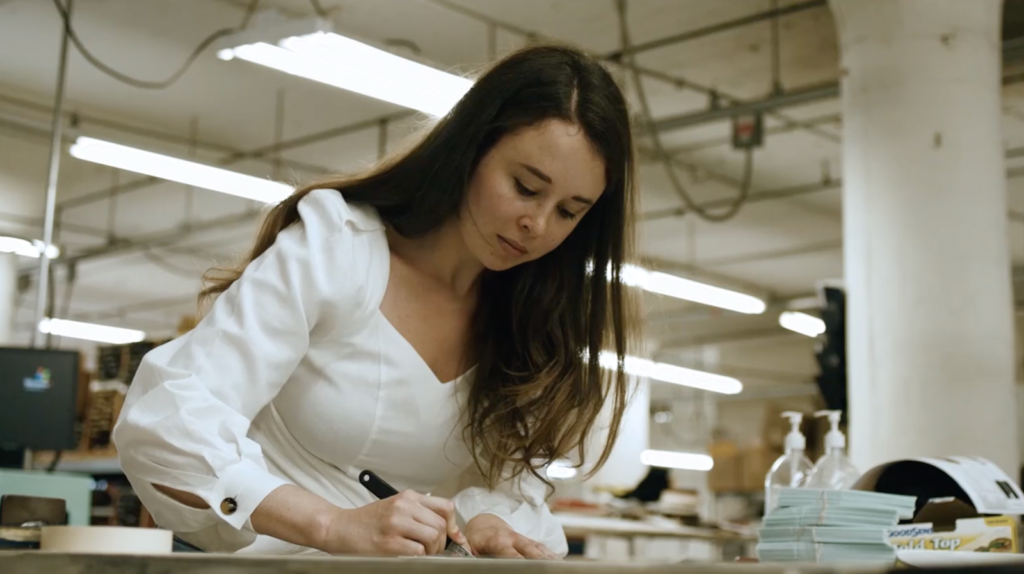 Isabel Eva Bohrer: You studied Industrial Design at Carnegie Mellon. For those who want to design fashion-related products, do you recommend studying industrial design in general or a degree more specific to fashion product design?
Alanna Fusaro: In my case, I choose an Industrial Design [degree] first and fell in love with fashion design freshman year when I discovered a fashion show on campus called Lunar Gala. Carnegie Mellon gave me the opportunity to explore both worlds of fashion and industrial design. For emerging students looking for a program, I would approach it by thinking about what you want your design ideology to be. If you want to approach problems from an aesthetic perspective, a fashion design degree is best. If you want to approach problems from an user-experience perspective, an industrial design degree is best.  
You started out as a Jewelry Design Intern at Kate Spade. How did you get that internship and what did a normal day at your internship look like?
I knew getting a fashion internship in New York would be very difficult so I ran a very intense intern application process. I applied to hundreds of opportunities and cold emailed all the hiring directors I could find. After hearing a lot of noes, I got the Kate Spade & Company internship from one of my online applications. 
A normal day as a Jewelry Design Intern consisted of attending meetings where design trends and performances were discussed, creating technical drawings for my manager's designs and communicating the design specifications to their factories. Towards the end of the internship I got to design a collection and present it to leadership.
You then went on to work Assistant Jewelry Designer at Macy's and Associate 3D Designer at Bath and Body Works, amongst others. How did you get those jobs? What did you your day-to-day work look like?
I got my roles as an Assistant Jewelry Designer at Macy's and Associate 3D Designer at Bath and Body Works through online applications. My day-to-day consisted of a mix of the following:
Trend research 
Creating presentations with moodboards and early sketches

Then, we'd narrow down the concepts for further development

I would then create designs and improve them over a few rounds of feedback
Once [finalized], I would create technical drawings for the factory to make the designs
I would review and comment on the samples from the factory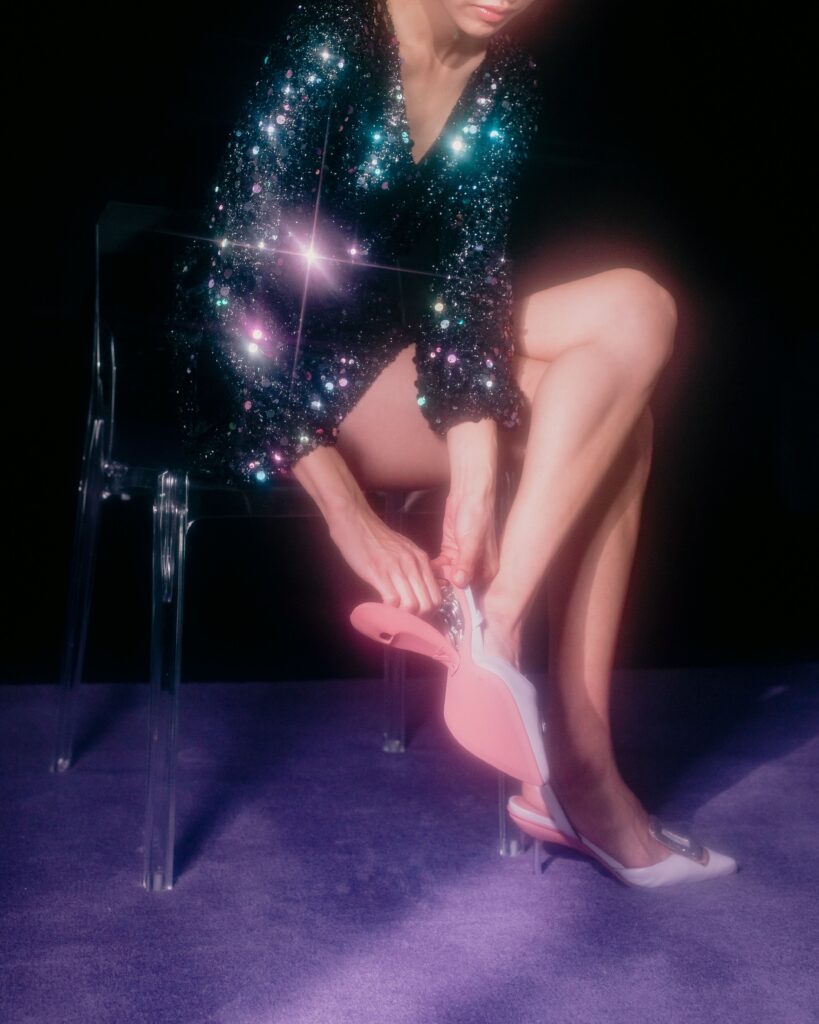 Subsequently, you started your own company, Vice Versa. How did the idea for Vice Versa shoes arise? How did you find your factories in Spain, and specifically, where in Spain are they located?
Convertible heels was an idea that I had for a while. It wasn't until I was running around NYC in heels and kept wishing a product like this existed that I decided to take the plunge and start the company. We're working with a factory in Alicante, Spain. I found them through an introduction while I was in Spain touring other factories. It took a lot of conversations and factory tours before we could find the factory that [was] the right fit for us.
Where did you get the funding to start your own company? And what is it like to patent a technology?
Learning the world of patents was definitely a new experience for me. It was a lot of iteration and improvents to make sure our product was unique and different from everything else out there. For the specific patent process, it was a lot of organization and communication to make sure our lawyer understood our business goals and areas of the invention we wanted protection for. [After that], there [were] a lot of rounds of drafts and reviews to make sure our [patent] application was perfect.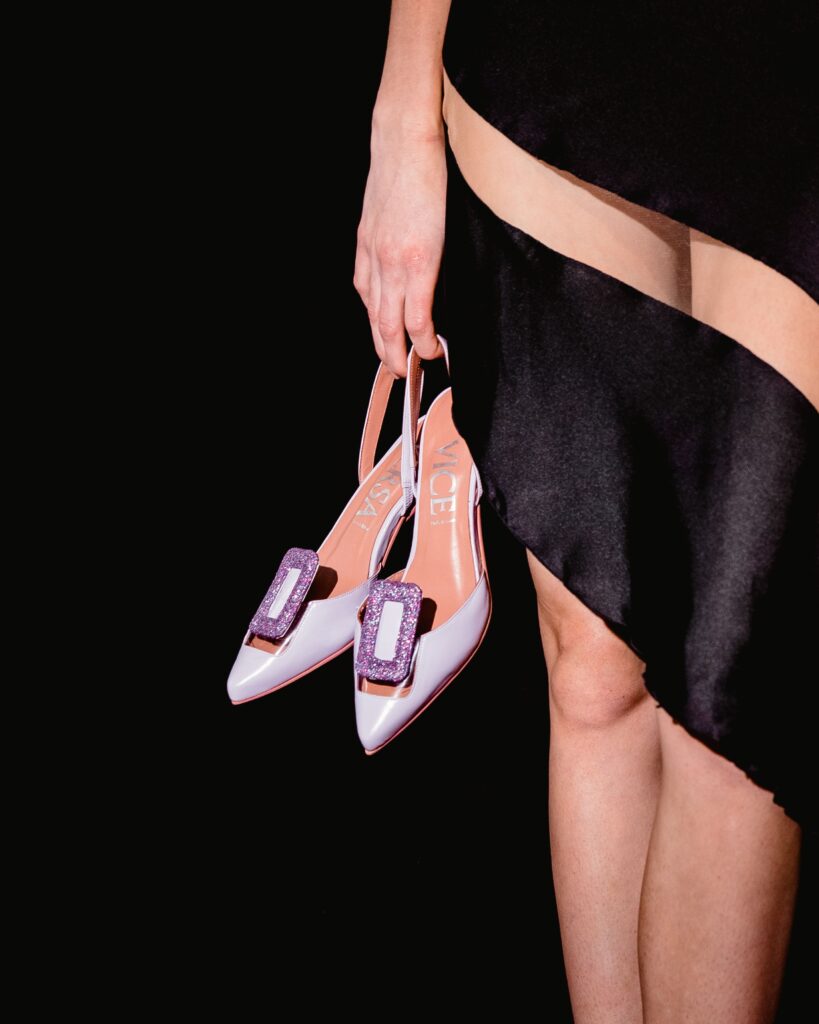 You also sell tights at Vice Versa. How did you start getting them featured on influencers such as Xenia (@xenia) and Elle Ferguson? What advice do you have for young influencers who want to start working with brands?
For the placements on Xenia and Elle Ferguson, we had a PR partner who helped us. I've been completely blown away by the kindness and collaborativeness of the fashion influencer community. When deciding on new influencers to work with, we prioritize enthusiasm for the brand over follower count. For new influencers looking to work with brands I would recommend (1) [sending personalized messages] when you reach out – not sending a copy/paste template and (2) creating stand-out content to create the best first impression.
There is so much to learn from failure. In your career, what is one thing that did not work out? What did you learn from it and what would you do differently next time?
I interviewed for an internship at a MAJOR fashion house. I was really busy with schoolwork and behind on [reading up on] fashion press. Halfway through the interview, it came out that I didn't know about their newly appointed Creative Director. I ended up getting rejected from the role for not knowing that. From that point on, before any interview, I set aside 30 minutes to research and make sure I am well informed about the brand and team so that I always come educated and leave a good impression.
What advice do you have for other students who want to design their own products and specifically, shoes?
Be patient with yourself. Great design isn't easy. It is rare that an idea is perfect out of the gate, it takes many iterations to get there. Trust the process. Persevering through the creative blocks is what great designs are made from. Specifically for shoes, I would suggest immersing yourself in the craft by going to tradeshows ([such as] Lineapelle) and talking to experts. Great shoe design is much more than the aesthetics, it involves comfort, fit, heel height, etc.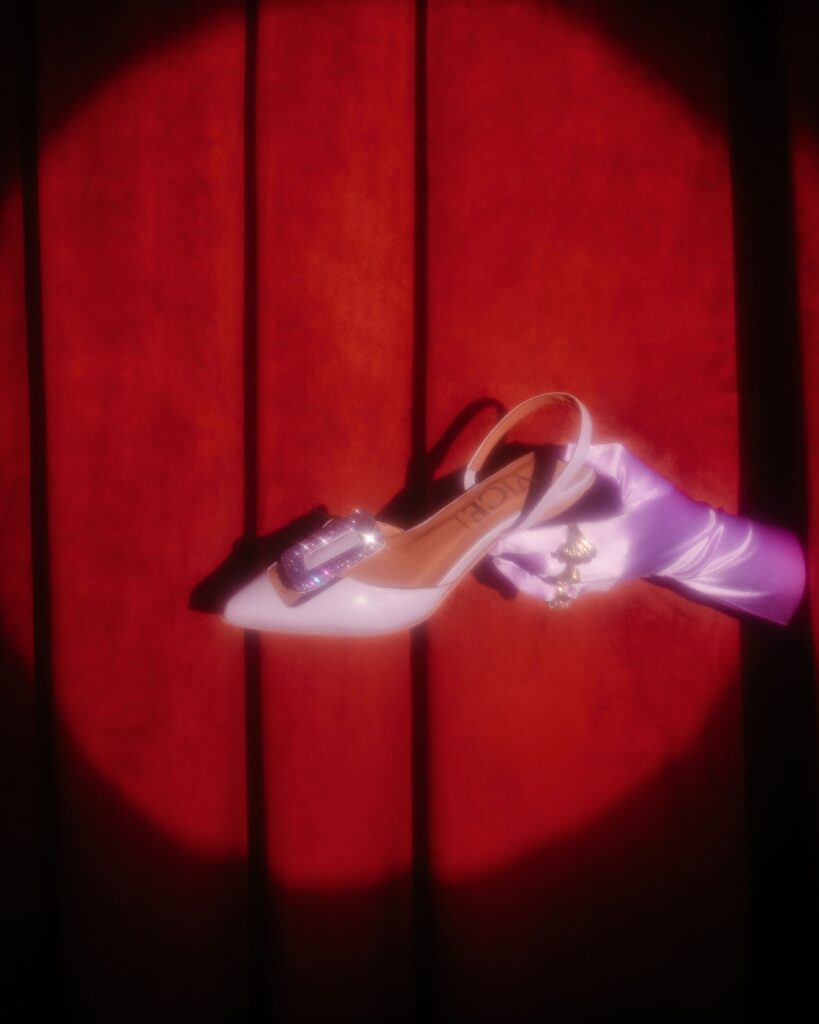 Alanna Fusaro is the founder of VICE VERSA and creator of high heels that fold to flats. Her background is in industrial design from Carnegie Mellon, fashion design and footwear design. You can view her portfolio here, follow her on LinkedIn, Twitter and Instagram. Vice Versa can be found on their website, Instagram, TikTok and Twitter.