How My Struggle With Acne Affected My Relationship With Makeup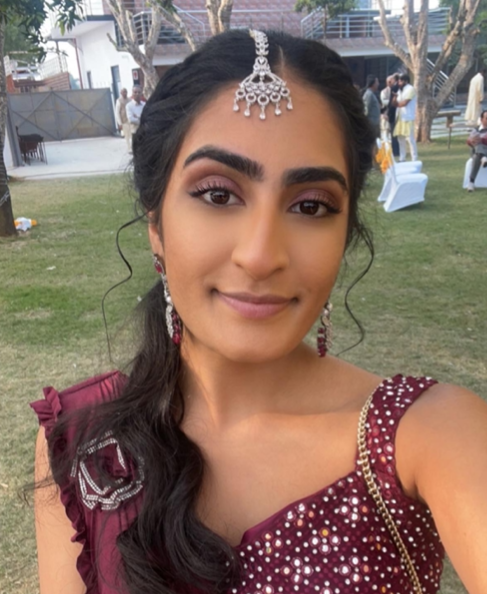 My makeup look | Rutvi Shah
Wanna know what beauty products college students are using all around the world? If you have a beauty tip to share, apply now and get published on RGNN.org!
I struggle with acne. I always have. And even though people told me, "acne is a skin condition that affects millions of people worldwide…," that wasn't helping me. In fact, more than a physical issue, it became a psychological one that started having a profound impact on my self-esteem and confidence.
And then I discovered makeup in 2012. I started finding solace in the art of transforming my face and hiding my blemishes.
I soon realized that I loved experimenting with different looks and products, and it became a form of self-expression and creativity for me.
But back then, color-matching was not really an idea that was promoted in the beauty world (or at least that kind of marketing did not reach me). In fact, I was simply following the "trends" when it came up makeup. I also never really bothered to figure out my skin type and what products are best for me.
Thus, I ended up using foundations from Bare Minerals that were way too orange for me and concealers such as Tarte Shape Tape that made my under eyes very dry. This is not to say that these products are not wonderful; they simply did not work for me.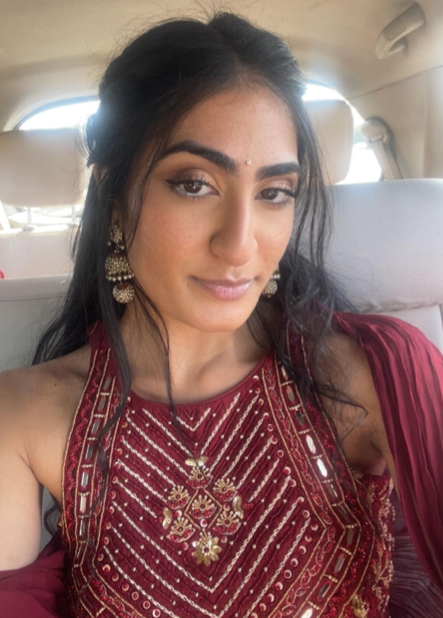 The sole purpose of makeup was to hide my insecurities and follow the beauty standards that society had in place for teenagers such as myself.
As I continued on my journey, I realized that while makeup was a temporary fix. I needed to address my underlying insecurities and embrace my imperfections. I stopped trying to cover up my acne and started to focus on loving myself for who I was. I found that my passion for makeup only grew stronger when I used it as a tool to enhance my natural beauty and highlight my features, rather than hide my blemishes.
Through that and after much research, I found products that worked for me. I discovered that my skin type was not simply oily just because that was the stereotype for acne-prone skin but that I did in fact have a combination of dry and oily skin. I found that the perfect foundation for my skin undertone and skin type was the Nars Light Reflecting Foundation. I also found that it was not the products that I used that made my makeup routine perfect, but the technique of how I applied them to my face that really worked to my liking.
Having the misconception that I need to buy expensive makeup for my makeup to look good was the wrong mentality.
Now I use affordable drugstore makeup brands, such as Elf, Loreal, NYX, Maybelline, Essence and Milani Cosmetics, and feel that my foundation and makeup look better than ever.
Loving and embracing my imperfections has brought me a newfound sense of empowerment. I now wear makeup as a symbol of self-love and a celebration of my unique beauty. Makeup and acne are no longer at odds for me. Instead, they have come together to create a beautiful love story. A love story of self-discovery, acceptance, and confidence. I really hope that this story will allow others who also suffer from acne to follow suit, and embrace their imperfections, too. It's not easy, it takes time, but I wouldn't have it any other way.
Do you have what it takes to write about beauty?
Apply now and get published on RGNN!