Please find a selection of our past Artists-in-Residence below.

RGNN Artist Residency Cuba
Lisa Cirenza.
Lisa Cirenza is a US born, London based artist pushing pigments and pixels on 2 dimensional surfaces probing today's socio-political assumptions, connections and disconnections. She is a colourist with roots in cubo-futurism, and linework derived from her Sumi-e studies in Tokyo. Other training includes coursework at The Royal Drawing School, Central St. Martins, the Norfolk School of Painting, and the Jean Pierre Braz Atelier – Paris France. Her BS honors degree in Applied Earth Sciences from Stanford University allows Cirenza a unique angle on the understanding of pigments, fluids, and mediums, whereas her MA degree in International Policy Studies (also from Stanford) provide her with many of the insights that fuel her visual inspirations. She is on advisory boards for Human Rights Watch, The Stanford Freeman Spogli Institute for International Studies, Seeds of Peace, and the Stanford School of Earth Energy and the Environment. She has exhibited in Kyoto, New York City, Silicon Valley, Edinburgh, Paris and frequently in London. Her work is held in state, corporate and private collections in Japan, France, Finland, the UK, Canada, and the USA.
Learn more about Lisa's work in a BBC Documentary, the Financial Times, Reuters, 1340 Contemporary Magazine, Riseart.com and a Paper53 Blog Article sent to 2 million subscribers.
To read more about Lisa visit her website here. Read more about Lisa on RGNN.org here.


RGNN Artist Residency Cuba
Kristina Garcia.
Kristina is a 28 year old Cuban/Colombian/Mexican woman based in Phoenix, Arizona who is about to graduate from Arizona State University with a bachelors in Photography. Kristina was born and raised in San Francisco, California which paved the way for the rest of her future as an open minded individual with a strong passion to fight for inequality. Her mother is a Colombian/Cuban woman who migrated from Colombia to the states at a young age. Her mother studied women's studies in college where she met her husband (Kristina's father) Ramiro. Ramiro is now a critical care physician who went to medical school at UCSF. Kristina has always been involved in volunteering programs and involved in the community attending rallies and protests in whatever city she is living in to show her support for people in need. While she marches she always has a camera in her hand documenting her experiences and ultimately sharing with the world. Kristina has had multiple solo exhibitions and a few shared exhibitions in downtown Phoenix where she is always shown lots of support from her friends, peers and community.
To read more about Kristina follow her on Instagram here.

FACTHOUS Scholarship Recipient
RGNN Artist Residency Madrid, Spain
Vaydehi Khandelwal.
Vaydehi Khandelwal, who goes by the artistic name of "Camerawaali", is a visual artist who chose photography as a medium of expression. She first held a camera at the age of thirteen, and from then on, knew photography would become her life. She started training under a photographer at a very young age and by the time she was seventeen, she knew that photography was her calling. And since then, there has been no going back. Her images are an extension of her, like her camera.
Vaydehi completed her Masters in Photography and Digital Imaging in Mumbai and a Specialization in Documentary Art Photography in Madrid, Spain.She has been a part of various Artist-in-Residence programs in Italy and India and has been associated with cinematography and commercial work in Mumbai.
Some of her online shows and published work include: the Leica Blog (2015); IED, Madrid (2015); Abre el Ojo, Madrid (2015); Art Studio Cafe, Rome (2013/2015); Wall Art Magazine, Delhi (2015); India SE, Singapore (2015); Seascope, Tokyo (2016); Coldnoon, Delhi (2016); National Geographic Mission Cover Shot (2016); Anuvad Arts Festival, Assam (2017); Workshop on "Building your own language through photography", Nepal (2017).
She has recently been a part of the Landskrona Foto Festival in Sweden (September 2017) as one of the 30 artists chosen for the portfolio review and the only Indian.
During her Artist Residency in Madrid, Spain, Vaydehi gave a talk at the IED Madrid and moreover, was selected to participate in PHotoEspaña in collaboration with Iberia Airlines.
Read more about Vaydehi on RGNN.org here and follow her on Instagram here.

RGNN Artist Residency Madrid, Spain
Donna Killeen.
Donna Killeen is an emerging photographer from Melbourne, Australia. She is a keen traveler who loves adventure, hearing other people's stories and is passionate about photography. To date, her work has focused on portraits, environmental portraiture, events including concerts, photojournalism, and journalistic contributions, domestic and international street photography. Her work aims to observe and engage with her subjects to enable her to authentically portray them and their stories.
Donna's images and journalistic articles have been published in numerous publications, and her work has been nominated and exhibited in the 2017 Maggie Diaz Prize and the 2017 Provocare Art Prize in Australia. She received a "Commended" recognition in the Australian Photographer of the Year Landscape section in 2016. Other Victorian exhibitions she has participated in include the Joiners Exhibition, Yarram Art Show, the Sandy Point Art show and Through the Lens Exhibition.
Internationally, Donna was accepted for the 2016 Coachella International Exhibition of Photography in America and for the Annual Digital Georgia Southern Exhibition Circuit "GASO" in America from May to August 2015. She is currently completing a Diploma of Photo Imaging at Melbourne Polytechnic.
Read more about Donna on RGNN.org here and connect with her on Facebook here.

RGNN Artist Residency Madrid, Spain
Carolyne Sysmans.
Carolyne is a photographer from California and is currently a student at California Polytechnic State University, San Luis Obispo. She was raised by her Belgian father and Japanese American mother who taught her everything she knows about her heritage and cultures. Growing up with such a unique background has made her extremely curious to learn more about the world and other cultures. One way to fulfill her curiosity is through traveling, as she loves to capture the diversity of the world through her lens. Carolyne has always been interested in photography since she was a little girl, but as she gets older, she realizes that this early interest is actually her biggest passion. You will often find Carolyne talking about how simple, yet complex and beautiful the world is.
To find out more about Carolyne connect with her on Instagram here. Read more about Carolyne on RGNN.org here.


RGNN Artist Residency Madrid, Spain
Joanna van Marle.
Joanna is a social media artist & researcher, as well as a lecturer at the Institute for Media, Information and Communication of the Amsterdam University of Applied Sciences.
Read more about Joanna on Linkedin and follow her on Instagram @positiveshopper here. Read more about Joanna on RGNN.org here.


FACTHOUS Scholarship Recipient
RGNN Artist Residency Madrid, Spain
Thressa Willett.
Thressa Willett is an American artist with a diverse background in the arts. Currently working as a graphic designer, college tutor, and dance instructor, she also has extensive experience in digital marketing, copywriting, social media, and nonprofit development. She is an ardent advocate of the common good—passionate for progressive politics, activism, and feminism.
Thressa holds an MFA in Studio Arts and a BFA in New Media from Maine College of Art, and a BA in English from the University of Southern Maine. She is the current President and spirited advocate of the USA nonprofit Portland Youth Dance. Thressa has also studied at the prestigious Stonecoast Creative Writing program, trained at various dance schools in NYC, Boston, and Maine, received certification from NYC's Zena Rommett Floor-Barre foundation, choreographed for various dance and theater productions, and exhibited her soft sculpture and fashion designs at various art exhibits and runway shows.
Learn more about Thressa on her website here.

FACTHOUS Scholarship Recipient
RGNN Artist Residency Madrid, Spain
Debra Brehmer.
Debra Brehmer is a writer, curator, art historian and owner of the contemporary art venue, Portrait Society Gallery. Her upcoming essay about Manet's Olympia will be included in Fierce: Essays by and about Dauntless Women.
Debra received a scholarship from our benefactor, FACTHOUS, for her Artist Residency in Madrid, Spain. View her scholarship video here.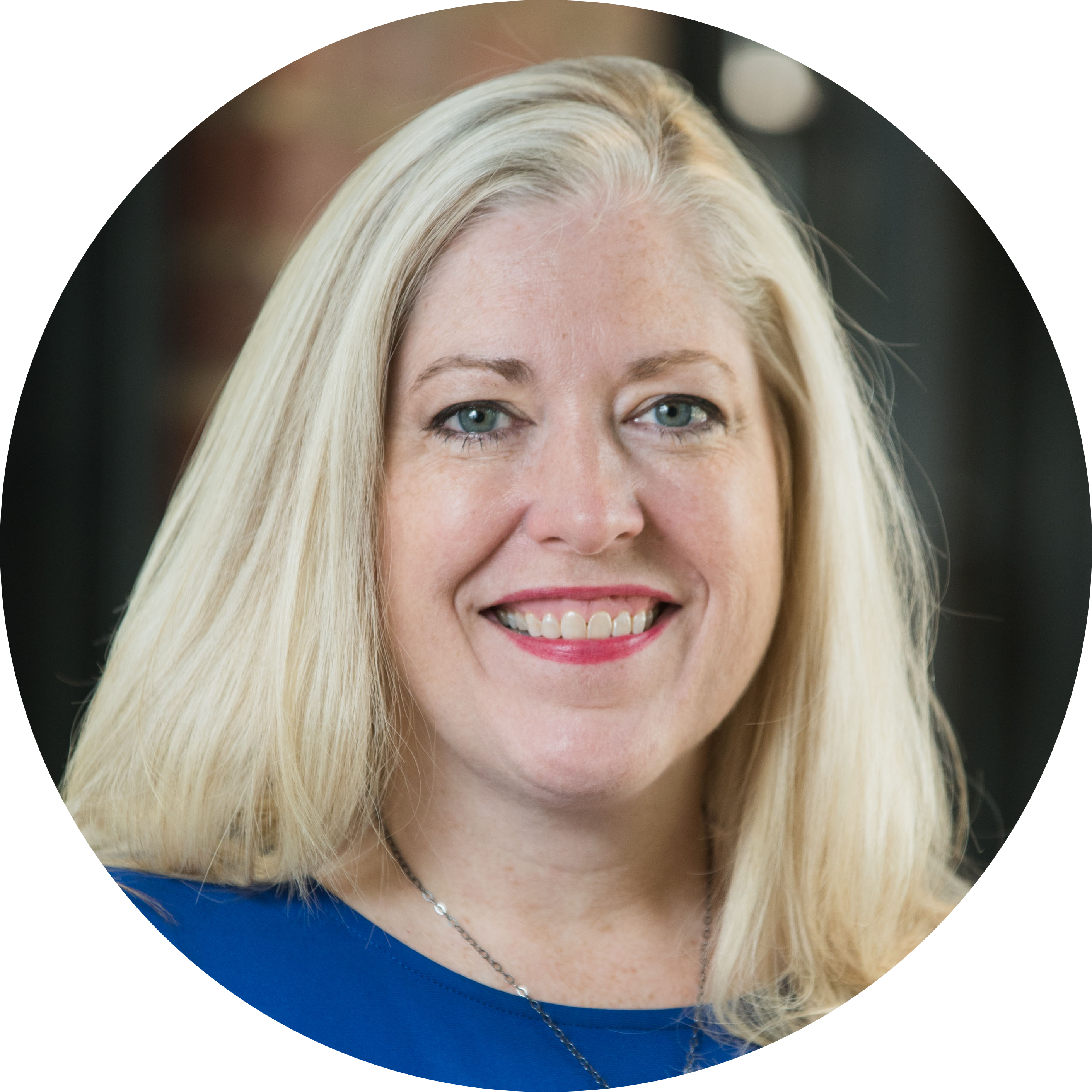 RGNN Artist Residency Madrid, Spain
Dana Moody.
Dr. Dana Moody is a Professor of Interior Architecture & Design at the University of Tennessee at Chattanooga. Her photographic documentary project, Havana: Behind the Façade, has resulted in 3 solo exhibitions and inclusion in 8 group exhibitions within the last year.
Learn more about Dana on her website here. The full summary of Dana's Artist Residency at ROOSTERGNN in Madrid is also available here.


RGNN Artist Residency Havana, Cuba
Ivonne Cruz.
Ivonne Cruz is an artist and educator. Working in a variety of different mediums, inspired by every day's beauty and expressing some of the challenges we all face. She received her Master's from The School of the Art Institute of Chicago and has been in arts education for the last 15 years.
Connect with Ivonne on Linkedin here.

RGNN Artist Residency Havana, Cuba
Felice Neals.
Felice Neals received her MA in Film in 2013 and her MFA program in Creative Writing in 2018. She is also the author of screenplays, travel narratives and non-fiction essays.
Her publications include Ode to Aleppo and The Seamstress, featured in Catapult.
Connect with Felice on Linkedin here.

RGNN Artist Residency Havana, Cuba
Gavin Lim.
Gavin Lim has produced more than 200 hours of Asian TV content either as a producer director. His debut feature film, 'Diamond Dogs' has premiered around the world in international film festivals.

FACTHOUS Scholarship Recipient
RGNN Artist Residency Havana, Cuba
Jeniele Bennett.
Jeniele Bennett, also known as Thru His vessel JB is a mixed media painter, primarily acrylics and works with various materials; worn clothing, magazines, and traditional canvas. She has created 500+ works of art over past seven years. Much of her work is to inspire & encourage using Biblical references and every day life.

RGNN Artist Residency Havana, Cuba
Kathryn Fleck.
Katie is a Philadelphia based artist attending Arcadia University for psychology and creative writing, and Philadelphia Secret Circus for aerial arts. They write poetry, perform as a contortionist, design and sew clothing, model, and work in visual media including photography.

FACTHOUS Scholarship Recipient
RGNN Artist Residency Havana, Cuba
Mensah Bey.
Mensah Bey is an artist from Richmond, VA with a BA from Hampton University and MFA from Norfolk State University. He is represented at Gallerie Ukwensi and has exhibited in New York and Virginia. Bey's contemporary surrealism attempts to define the merging of the physical and virtual world.

RGNN Artist Residency Havana, Cuba
Michael Kunzinger.
Michael Kunzinger, age 26, is a photographer from Virginia. His work highlights reflections on the surface of water which resemble modern abstract paintings. He is also a travel photographer. His work has been featured in the Louvre, the Quick Center, and community colleges.