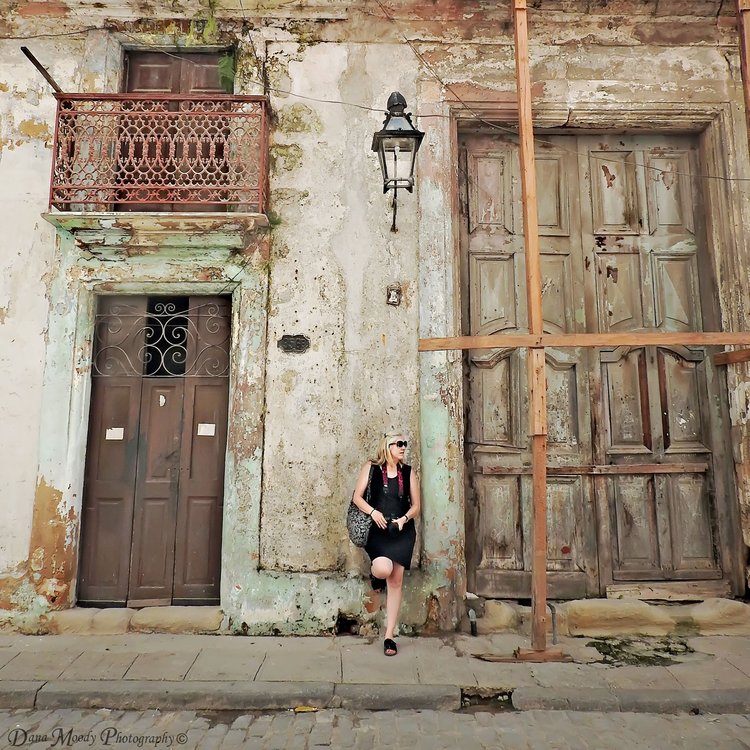 Dr. Dana Moody is an American artist who specializes in architectural photography.  Her obsession for architectural studies began at a young age and formed both her career as an interior architecture professor and her creative endeavors with photography.
Dana holds a PhD in Education and a MS in Interior Design (Museology), both from the University of Tennessee, Knoxville, as well as a BS in Interior Design from the University of Southern Mississippi.  She is a Full Professor and Graduate Program Director at the University of Tennessee at Chattanooga.
Learn more about Dana at www.dana-moody.com
Meet Dana
Dana Moody completed an Artist Residency with ROOSTERGNN in Madrid in May 2019.
During the summers of 2017 and 2018, Dana completed two artist residencies with Unpack Studio in Havana, Cuba. The purpose of these residencies was to document the state of Havana's architecture and the preservation methods being used to save it. Her project, Havana: Behind the Façade, culminated with both traditional research (conference presentations and journal article) and a photographic documentary series exhibited in numerous group and three solo exhibitions.
The Project
The 2019 ROOSTERGNN Residency in Madrid was a perfect fit for the next phase of Dana's research. Her project, Origins of Spanish Colonial Architecture, sought to expand her photographic documentary series to include images of early Spanish architectural forms that clearly influenced the Spanish Colonial architecture in Havana, Cuba.
The Experience
While walking the streets and exploring the neighborhoods of Madrid, Dana soaked up the Spanish culture in as many ways as she could cram into ten days. She took in a city walking tour, visited the Prado Museum and National Decorative Arts Museum, picnicked in Retirio Park, toured the Royal Palace of Madrid, explored both the San Isidro & Almudena cemeteries, took in an Opera at the Royal Theatre, a Real Madrid match at the Santiago Bernabeu Stadium, as well as a bull fight at the Plaza de Toros.
Invaluable time was spent journaling, sketching, and contemplating, not only her surroundings, but the future path of her work. All this, with a camera around her neck and a watchful eye for the next perfect shot.
"My architectural photographs are windows into the past… a glimpse of hopes and dreams… some fulfilled…some not. They tell a story about people, society, and culture. Through my architectural photographic series, I hope to awaken the viewer's soul and invite them to be transported to other cultures and times. "
– Dana Moody.