10 Tips for Buying Things for Less on Poshmark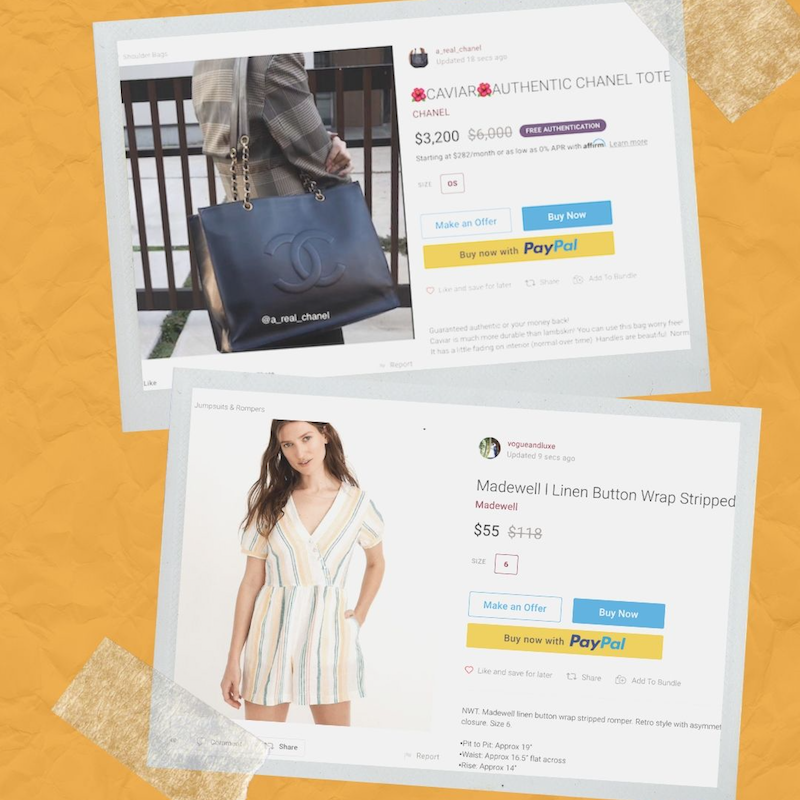 Buying on Poshmark | Poshmark.com
We all want to find ways to save money on clothing and accessories, and Poshmark is a great way to do that. There are millions of closets to shop from, with hundreds of different brands and items. Here are some tips on how to get the best price on your purchases from Poshmark.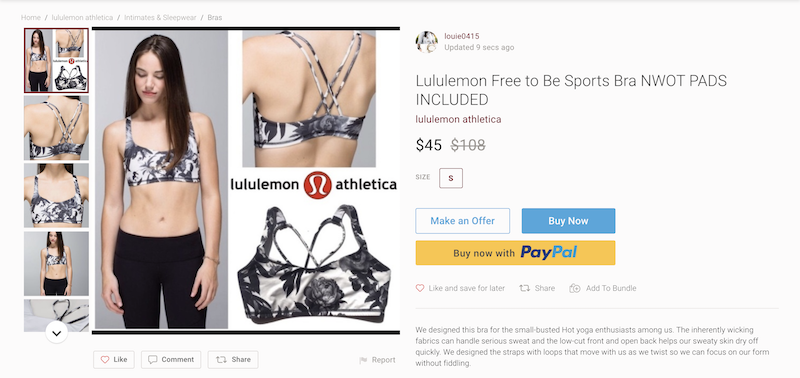 1. Use the "Offer" feature.
If you have found an item that you're absolutely in love with, but the price is just not of your range, try using the "offer" feature to negotiate a different price with the seller.
2. Stick to buying from brands you're familiar with.
Since you aren't able to try on items before you purchase them on Poshmark, the best strategy is to purchase from brands you know. Of course, it's always fun to experiment, but you could end up overspending on items you aren't happy with.
3. Use the "Bundle" feature.
This feature allows a buyer to group items from a closet into one order. Some sellers will over a discount based on how many items are in your bundle, plus you will only pay the shipping price once!
4. Find luxury brand items for less.
There are thousands of listings from Gucci, Louis Vuitton and so many more luxury brands on Poshmark. Most of the time these items are sold for less on Poshmark than in the stores. If you're worried about spending a large amount and getting an unauthentic item, Poshmark has you covered with Posh Authenticate. Luxury items over $500 are automatically sent to Posh HQ for inspection by their special team.
5. Become a Poshmark Ambassador.
When you become an ambassador, you are able to create social media advertisements for Poshmark credit. This credit can be used towards your next purchase! I myself am a Poshmark Ambassador (read more about my story here) and some of my past purchases have been completely covered by my earned credits. 
6. Use the "Like" Feature.
Sometimes when you see an item you love, you want to buy it instantly. Instead, you could "like" the listing to save it for later. The seller can use their "Offer to Likers" feature to send you a new offer if the item is still in their closet. This takes some patience, but it can be worth it!
7. Do your research.
Even if you aren't buying a luxury item worth hundreds of dollars, it's still important to research the item you want to purchase to see if you're getting a good deal. If you can't find the original price, it helps to look at another similar listing on Poshmark to get a good idea of what the item is worth.
8. Sell some items in your closet.
Turn your old clothing and accessories into cash on Poshmark! After your earnings are deposited into your Poshmark account, you can use them toward your next purchase.
9. Purchase items during "Closet Clear Out" time.
Poshmark has "Closet Clear Out" events where buyers have the option to lower their items by at least 10%. If you have the item "liked" you will be notified of a price drop and will get to take advantage of a reduced shipping rate!
10. Use the "Low to High" price filter.
If you have a lower budget, use the "low to high" filter when you're searching for items to see the lowest-priced items first. All items on Poshmark can be sold for as little as $3. 
As a Poshmark Ambassador, I get access to exclusive discounts – and I am here to share them with you! Get a head start on your savings by using the reference code WHOAITSCOURTNEY when you sign up for $10 off your first purchase.
Do you have what it takes to write about fashion?
Apply now and get published on RGNN!