My Thursday #OOTD: Black Turtleneck, Boyfriend Jeans, Combat Boots & Houndstooth Coat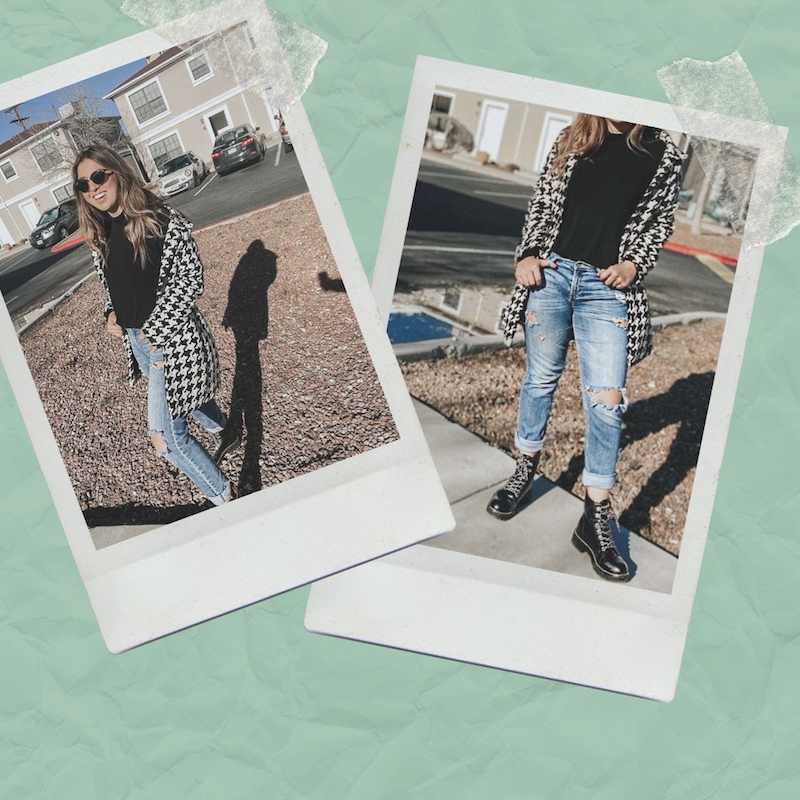 My ready for the weekend outfit | Michelle Hidalgo
Wanna know what college students are wearing all around the world? If you have an #OOTD to share, apply now and get published on RGNN.org!
Today I bring to you an #OOTD style for the day of the week that is almost Friday, when you can practically feel the margaritas kicking in and your dancing feet aching for the floor. You may be too worn out from a heavy week in college to dedicate hours to picking out your outfit in your closet but don't worry, I've got you covered. I call it "happy, hyped and bad at math".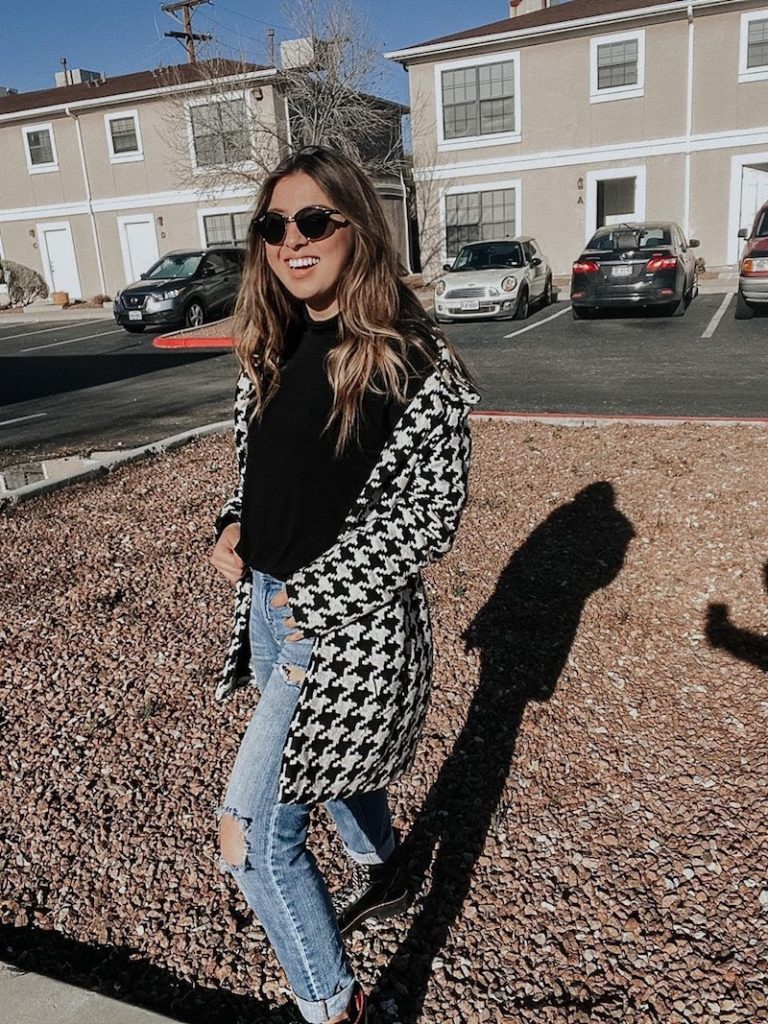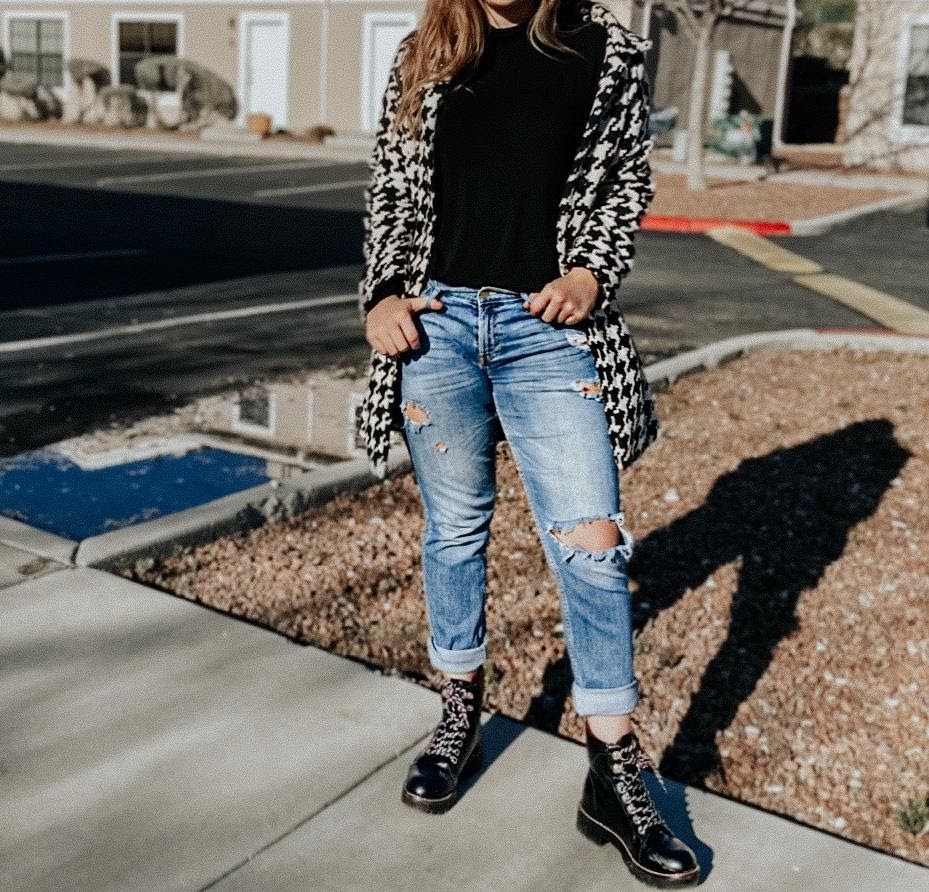 Have amazing style? Wanna share your #OOTD? Apply now and get published on RGNN.org!