My Business Day #OOTD: Baddie on a Budget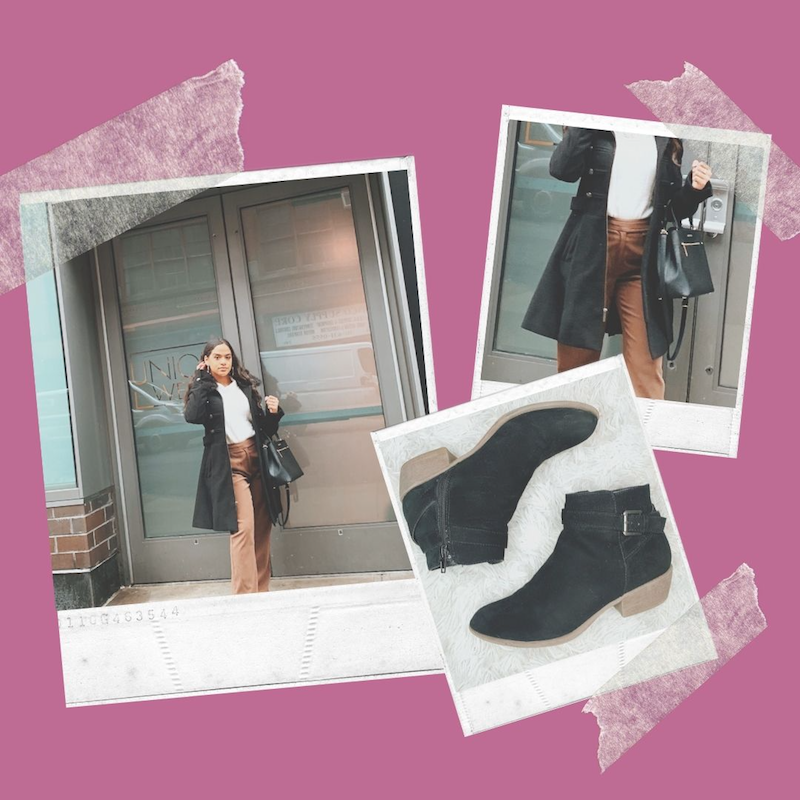 My business attire #OOTD | Narali Mota
Wanna know what college students are wearing all around the world? If you have an #OOTD to share, apply now and get published on RGNN.org!
This outfit is one that I wore to a fashion networking event and I vlogged my experience on my YouTube Channel.  It was the perfect outfit for me to wear because it was business attire, but with a little spice added to it. My favorite thing about this outfit is that two of the main pieces were thrifted. This faux fur-collared, trench coat is one that I purchased at my local MyUnique thrift store, along with these brown dress pants. A trench coat goes a long way for an outfit because it makes everything look so much more put together. I paired the thrifted pieces with a sweater that I purchased from Shein and I got many compliments while I was at the event about this sweater. Whenever anyone heard where it was from, their jaws would drop, not expecting it to be from a site that sells low price clothing. My bag is a bit of a splurge, but I actually borrowed it from my roommate because my own black bag had been left at my family house from my last trip home. The purse is from Michael Kors, but any black purse will do the outfit the justice it deserves. The shoes are from JustFab, which has great deals especially when you first sign up. Trying to dress professionally at times can be difficult to do on a budget, but it is definitely possible. Search for the best deals and prices and don't be afraid to check out your local thrift store. Be unique and find pieces that no one will have, except for you.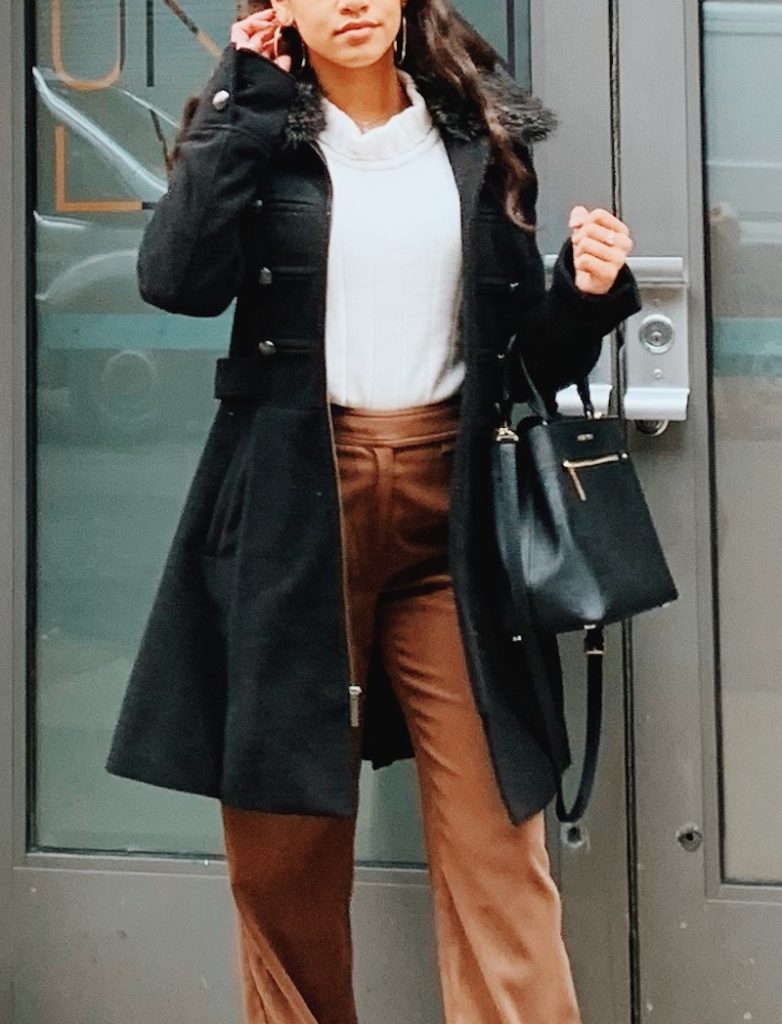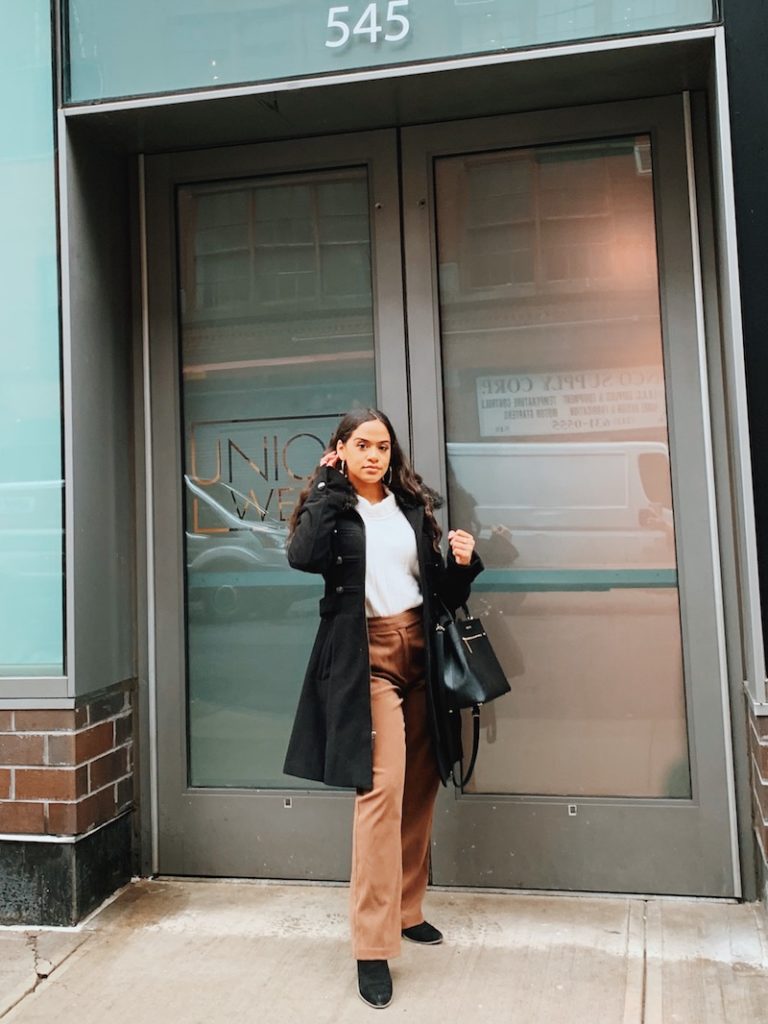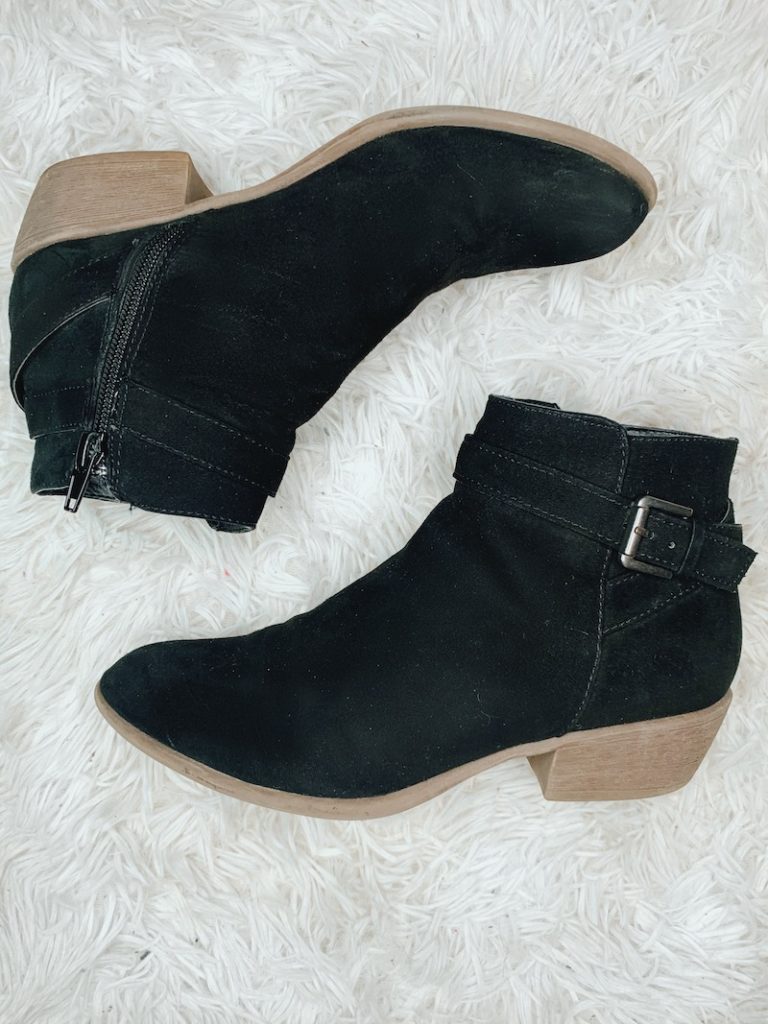 Get my look!
Have amazing style? Wanna share your #OOTD? Apply now and get published on RGNN.org!