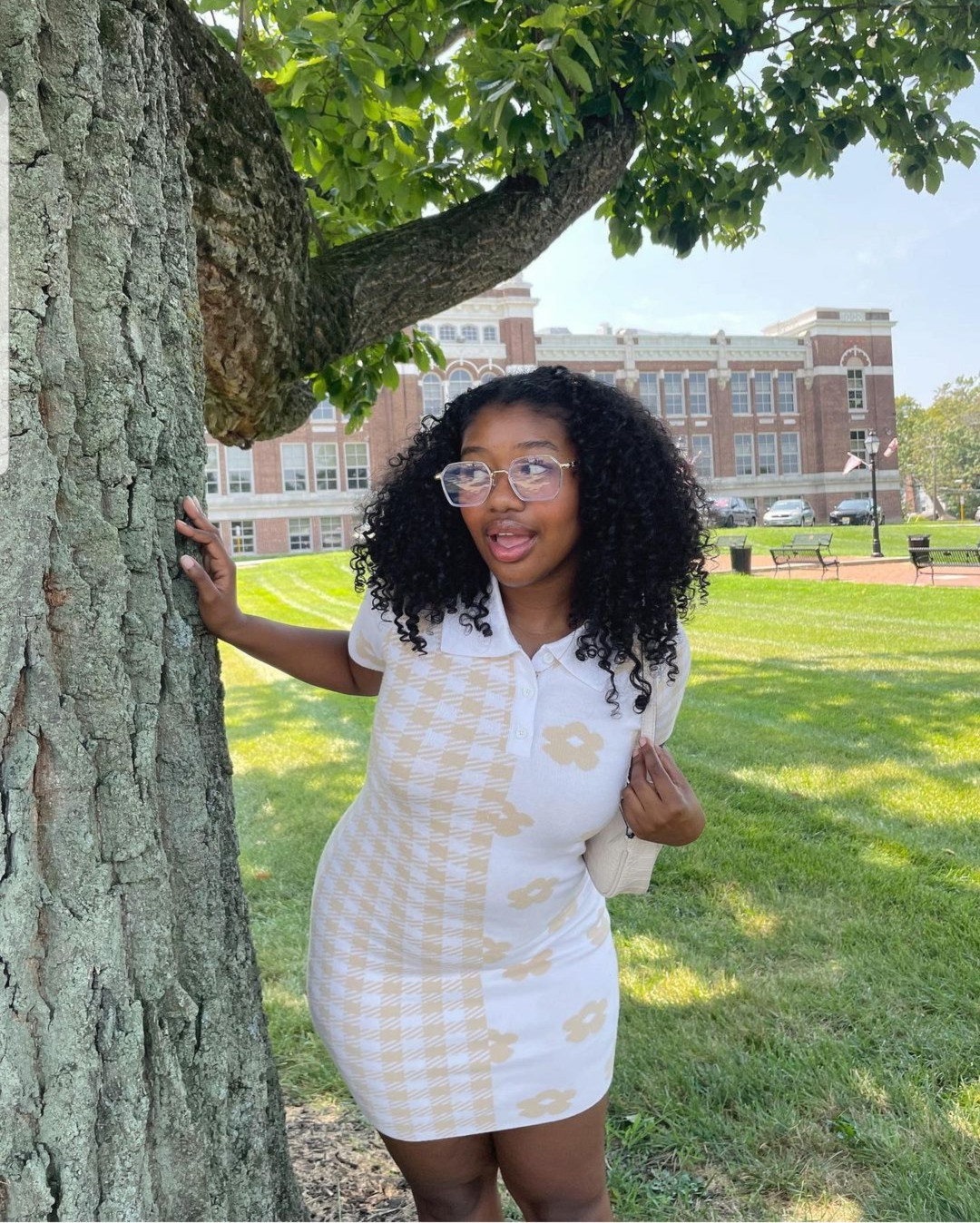 Dez Smith | Pikaboo
This is soo cute , here Dez is being cheeky with a tree and just enjoying her life and her fashion. She is wearing a mini dress with sleeve and a collar. One side of the dress is white and cream plaid and the other side had cream flowers. Who would of thought this combination would work, but Dez showed us  that it surely works.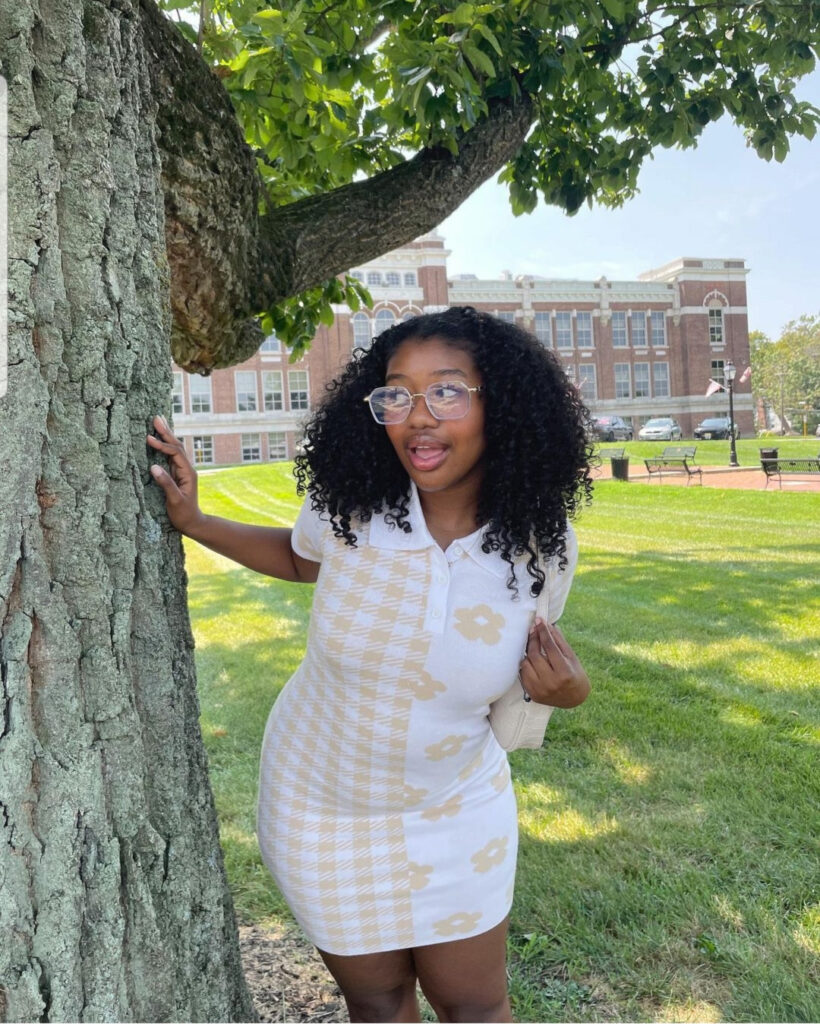 Get Dez's Look !!
Dress from princess polly boutique| Similar style from Shein,$ 20 USD.
Wanna know what college students are wearing all around the world? If you have an #OOTD to share, apply now and get published on RGNN.org!