Photo of the Day: The Royal Queen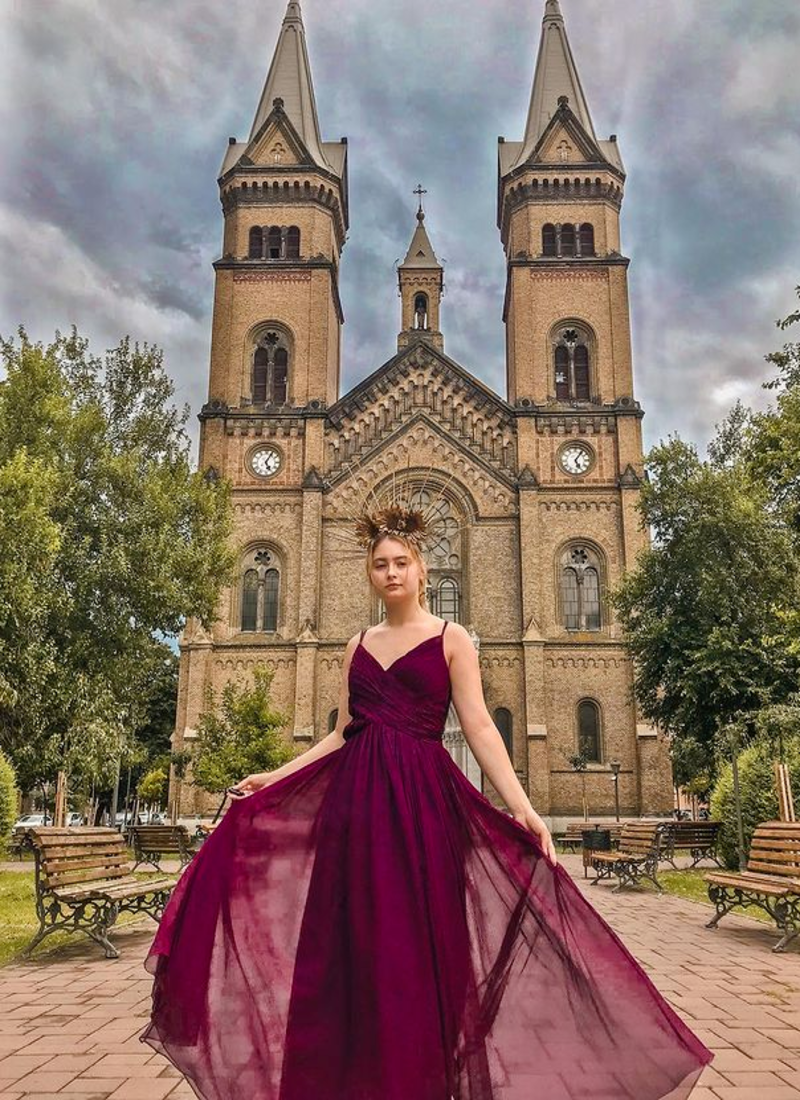 Photo of the Day: The Royal Queen | Miruna Pascu
Wanna know what college students are wearing all around the world? If you have an #OOTD to share, apply now and get published on RGNN.org!
Pascu is a queen inside out. Look at how she styled the perfect royal look in her magnificent burgundy dress. The upper portion of the dress resembles a bralette and it has a crossbody pattern. The portion below the waist comprises a multi-layered skirt and its length is floor touch. On her head, we see a spiked halo crown in a brass color. And there she goes, our Queen in her Royal attire making this photo an iconic one.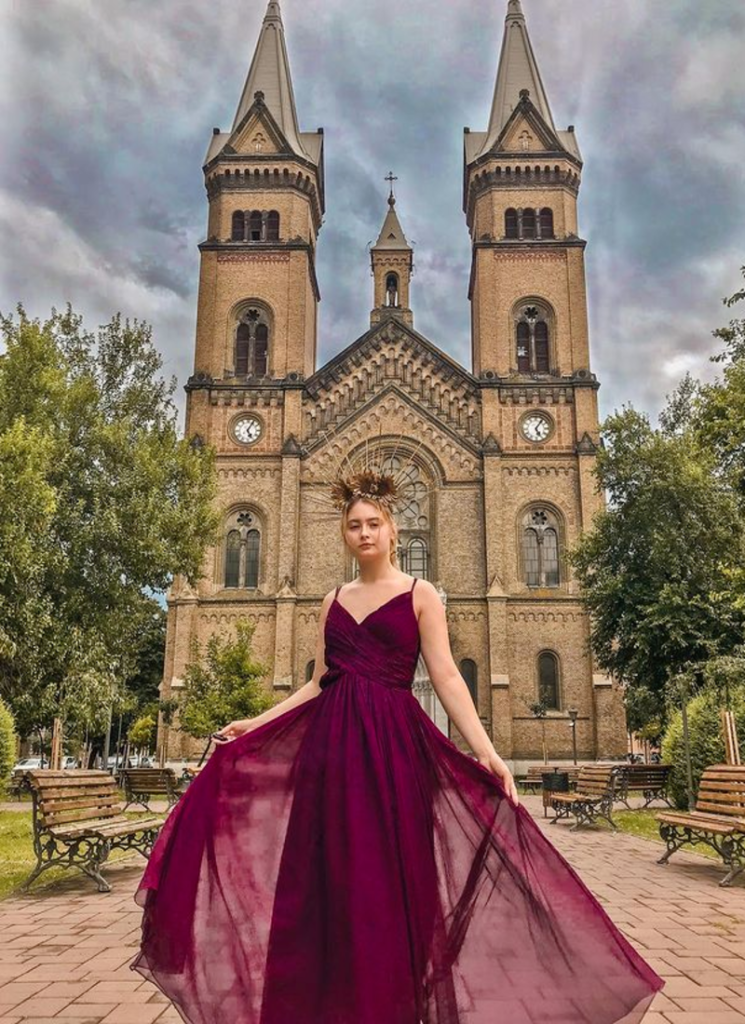 Get Miruna's Look
Have amazing style? Wanna share your #OOTD? Apply now and get published on RGNN.org!