I Tried on Zara's Most Extravagant Blazers Yet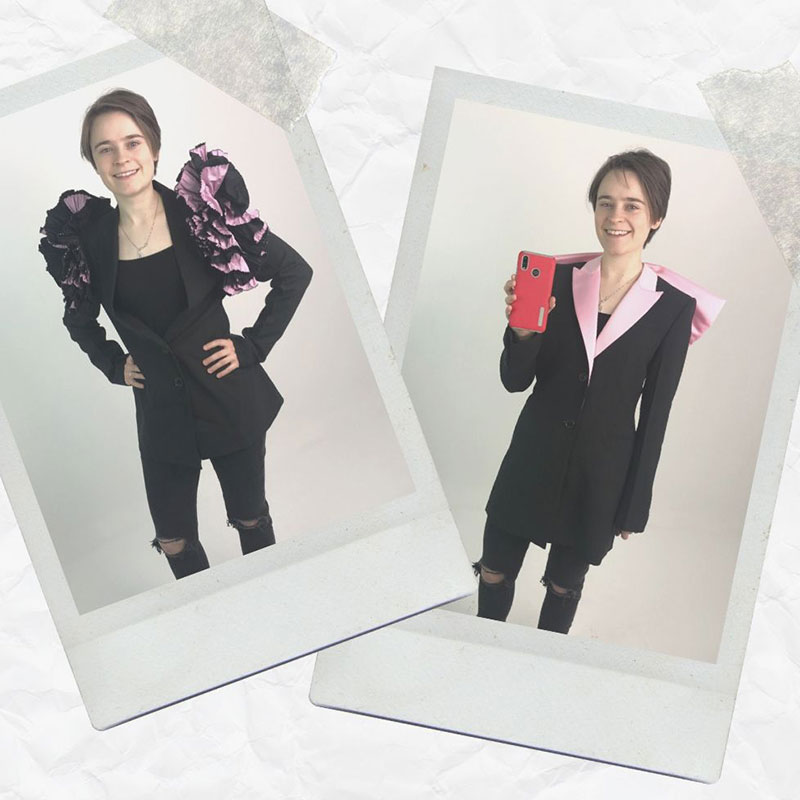 Me trying on two flamboyant Zara blazers | Roisin Burbridge
Zara's holiday collection is an ideal place to score unique, festive pieces. I tried on two of the Spanish brand's most original and flamboyant blazers, and here's what I found.
Ruffled Shoulder Blazer
Available on Zara.com for $169 in the U.S., and €89.95 in Spain.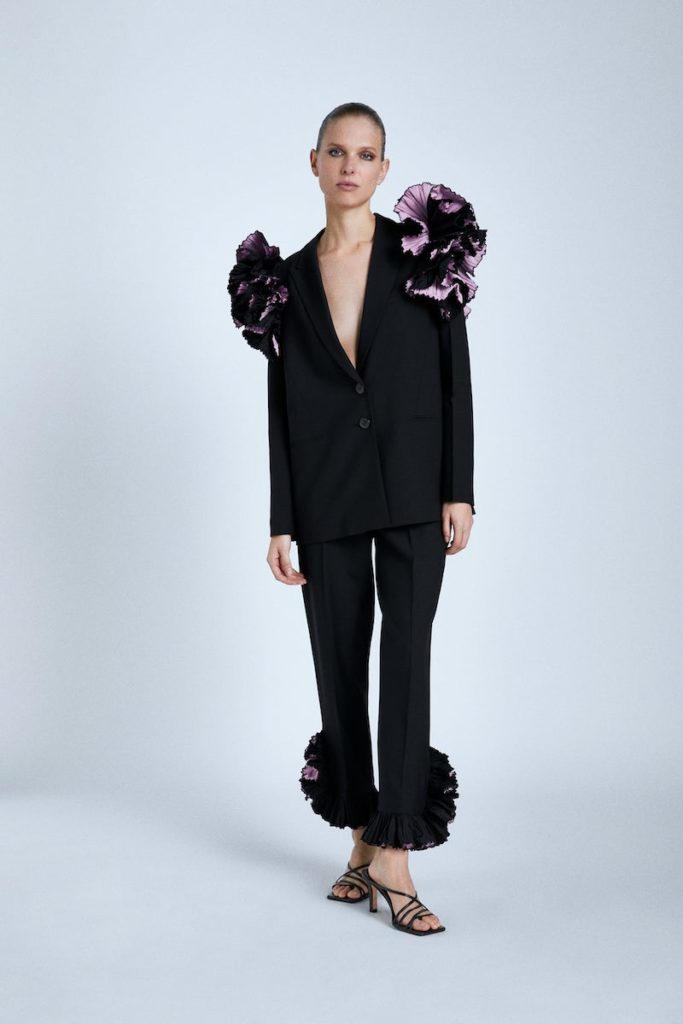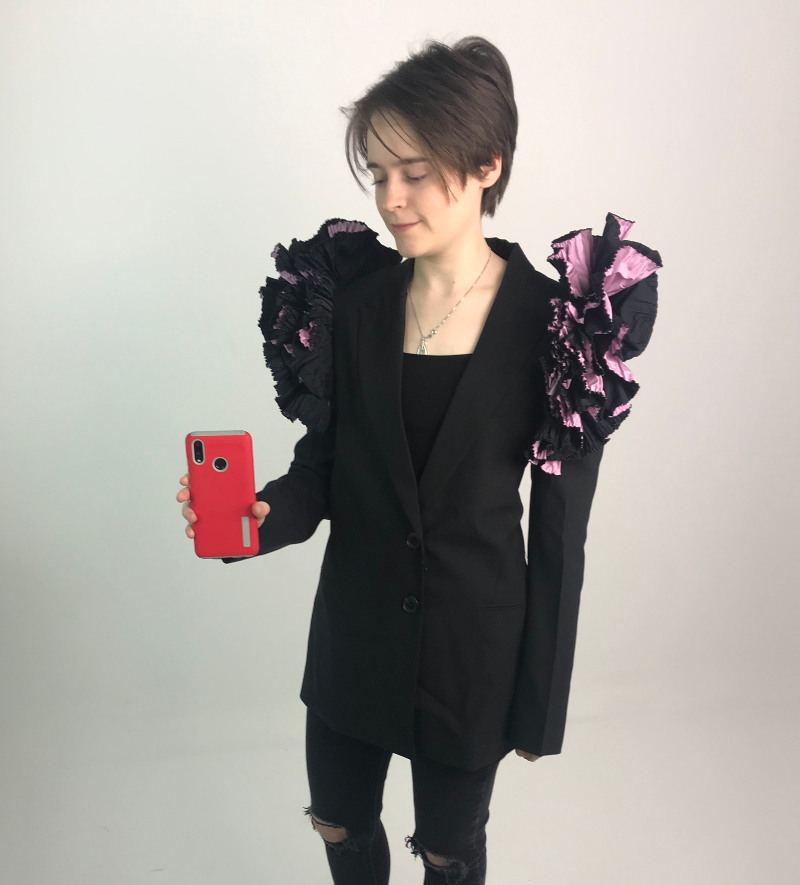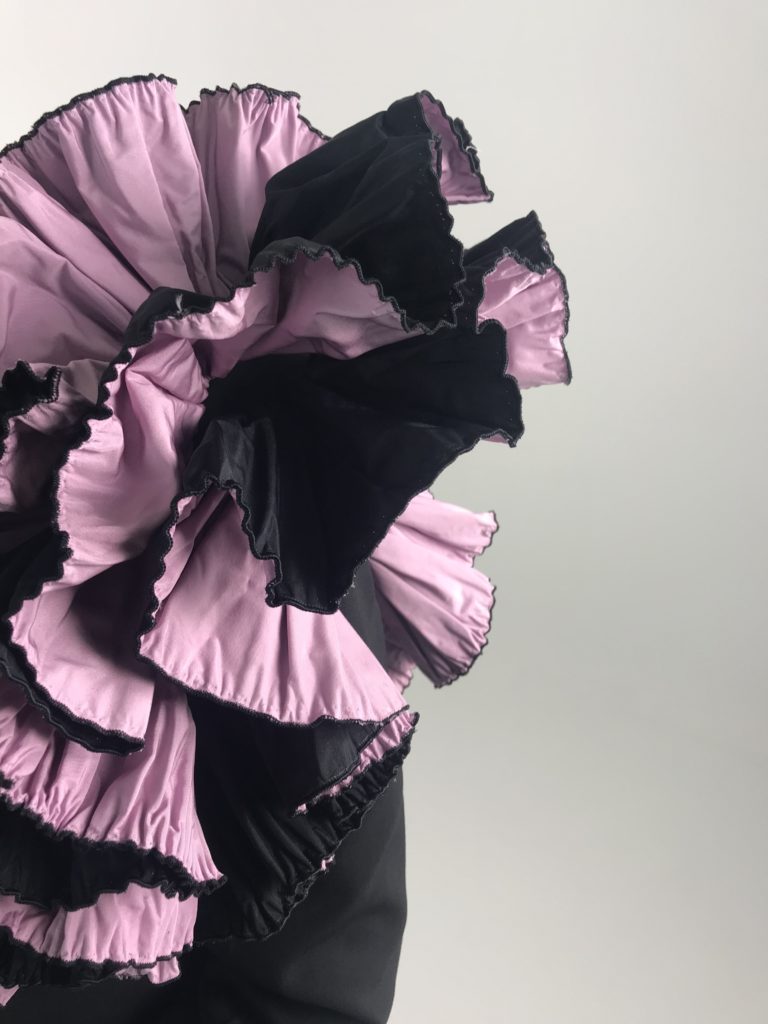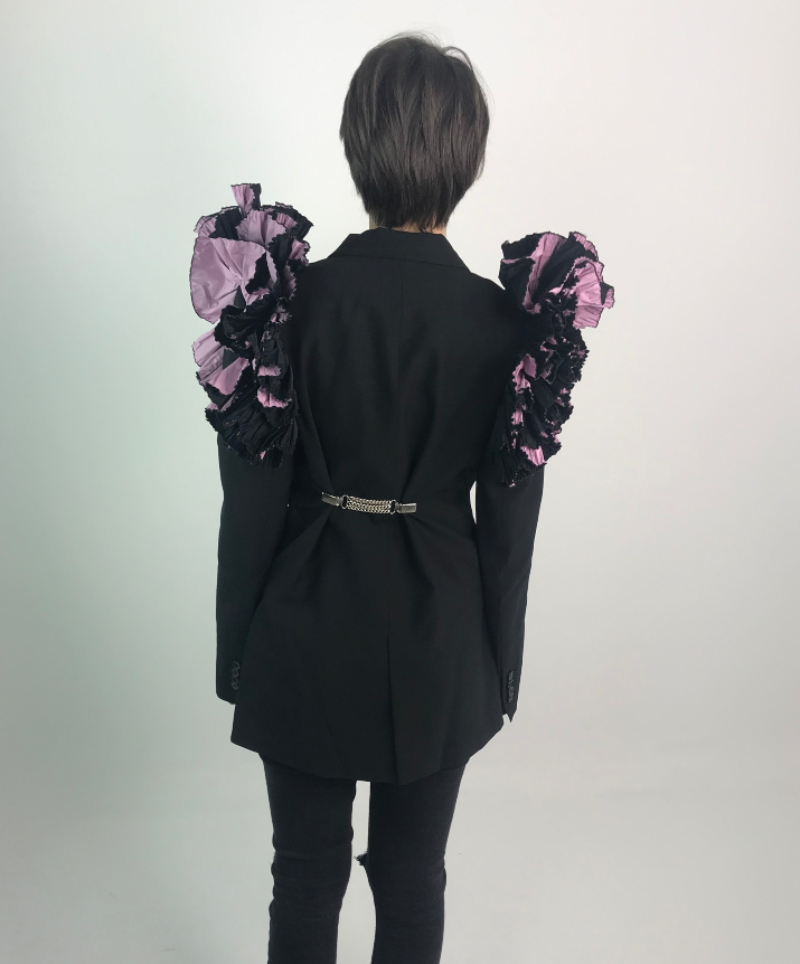 Sizing & fit: I measure 159 cm (5.2 ft) and weigh 49 kg (108 lbs). I ordered a size XS, which is my usual size in Zara blazers. It runs big and fits more like an "oversize" blazer. I had to use a sweater clip in the back to add an actual waist to the blazer. (There's tons of sweater clips that you can get on etsy.com or ebay.com if you want to clip it in the back.)
How I'd wear it: You can't wear a jacket over this, otherwise you will squash the ruffles on the shoulders. I'd style it with a black tanktop underneath (the blazer is low cut), a pair of sleek black pants, and some patent (or faux patent) sandals. The Zara model pairs it with the matching ruffled hem pants, also available on Zara.com, but that is a little too many ruffles for my taste.
Price: This blazer is a little on the expensive side for Zara, especially if you are in the U.S. If you really want it, wait to see if it goes on sale and buy it then.
Bottom line: The only downside is the lack of waist. You can clip it in the back like I did, or have it tailored. Looks pretty much like on the model on Zara.com, so you are getting what you see.
Contrast Blazer Dress with Bow Detail
Available on Zara.com for $169 in the U.S., and €89.95 in Spain.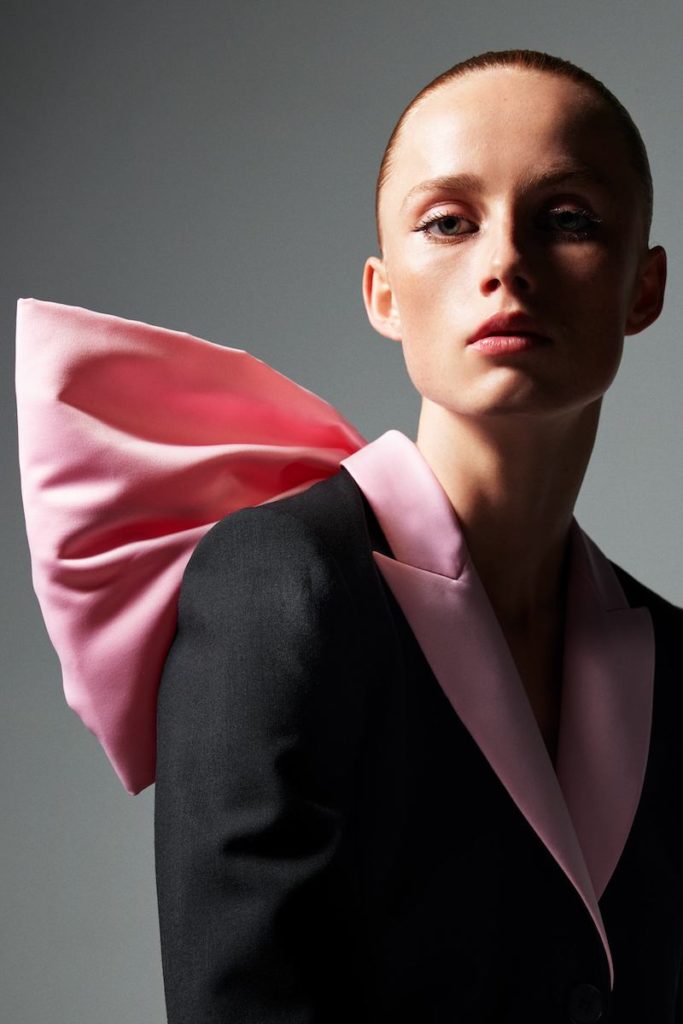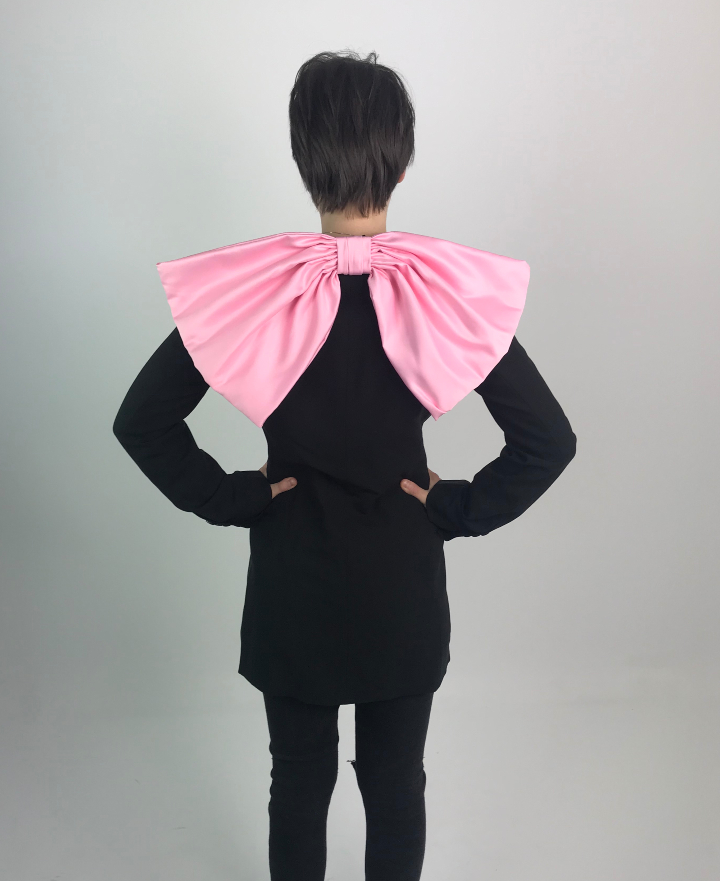 Sizing & fit: As mentioned above, I measure 159cm and weigh 49kg. It surprised me that, while both blazers I ordered were XS, this one fit a lot better than the other, while still a little long at the arms. It's a straight fit without much shape around the waist, but not big enough to require a clip in the back.
How I'd wear it: Like the first blazer, this one is low cut, so I would style it with a similar black tank top. While a blazer dress, wearing it with tight black pants underneath also looks great. You can also style it with black tights, or without during the summer, but bear in mind that it is very short. The Zara model matches the dress with low black heels.
Price: The same price as the other, this blazer is quite expensive compared to Zara's usual styles. If you're really keen on buying this one, try to hold out for the next sale (or get it on Poshmark or eBay for less if possible).
Bottom line: This is a versatile blazer that can be worn with or without pants underneath depending on the mood and weather outside. The bow is bright and colorful, so if you like standing out from the crowd this could be the blazer for you. Btw, fun fact, Miley Cyrus was just spotted wearing a similar pink lapel blazer by Tom Ford, check it out here.
Do you have what it takes to write about fashion?
Apply now and get published on RGNN!