Bag Lovers, You've GOT to Follow this Graphic Designer on Instagram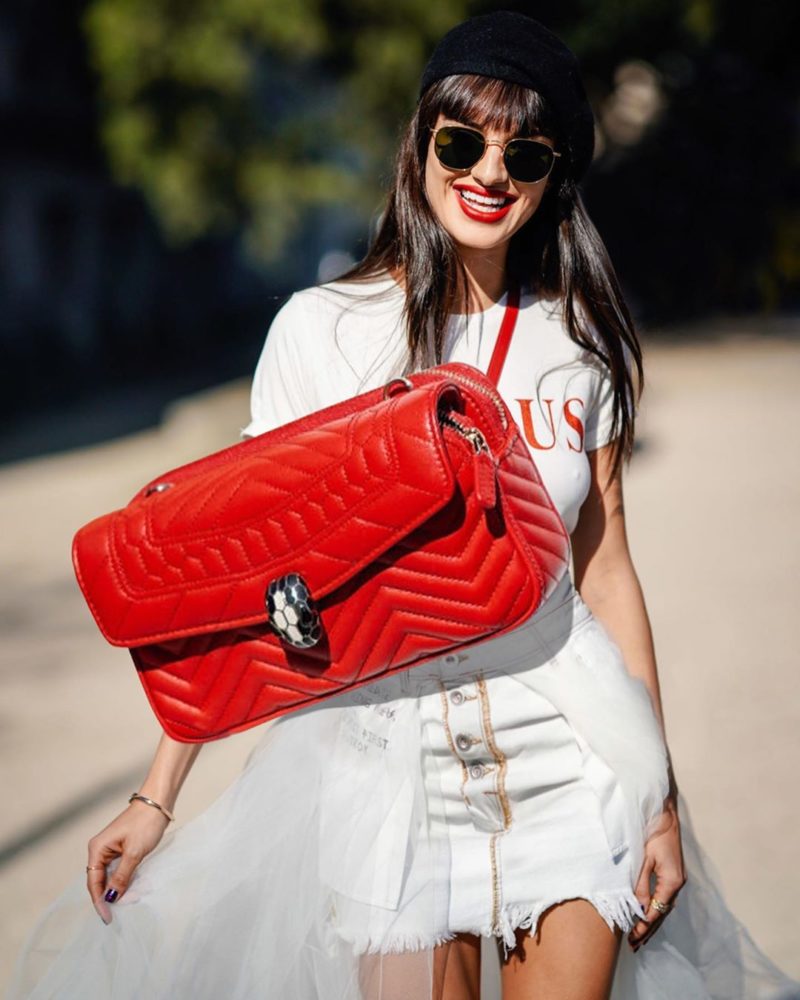 Gabrielle Caunesil Pozzoli with red oversize Bulgari bag | via @bigbagclub Instagram
https://www.instagram.com/p/B6QvcRCq1W9/
https://www.instagram.com/p/B6TURBAiGbq/
https://www.instagram.com/p/B6BSwtVqWc5/
https://www.instagram.com/p/B55jmBGqZ9E/
https://www.instagram.com/p/B4nCWb5Kqdc/
Instagram has become the go-to social media network for all things fashion, not only for influencers. Graphic designers, too, are using the 'gram to make their profiles stand out from the rest. Case in point: Milan-based graphic designer Virginia Rolle, also known as @thebigbagclub, is using her design skills to combine fashion with humor, posting ordinary-sized bags, worn by influencers and the like, alongside the same image with the bag twice or triple the size. Go scroll, you'll chuckle, and see some of your favorite bags, from Chanel to Bottega Veneta to Bulgari and more.
Here's a taste of what's in store on Virginia's page.
For when you need to carry your life to college but want to look fashionable while doing so!
When you need windows to see what's inside your bag.
Lift this if you want a workout for your biceps!
Purple fur with purple leather for when you're feeling colorful.
Matching bag with shoes to create the perfect color contrast.
You can check out more bags here @thebigbagclub.
Do you have what it takes to write about fashion?
Apply now and get published on RGNN!