My Back to School Spring Semester #OOTD: Biker Jacket, Hoodie, Jeans, Pink Sneakers, & Faux Snakeskin Purse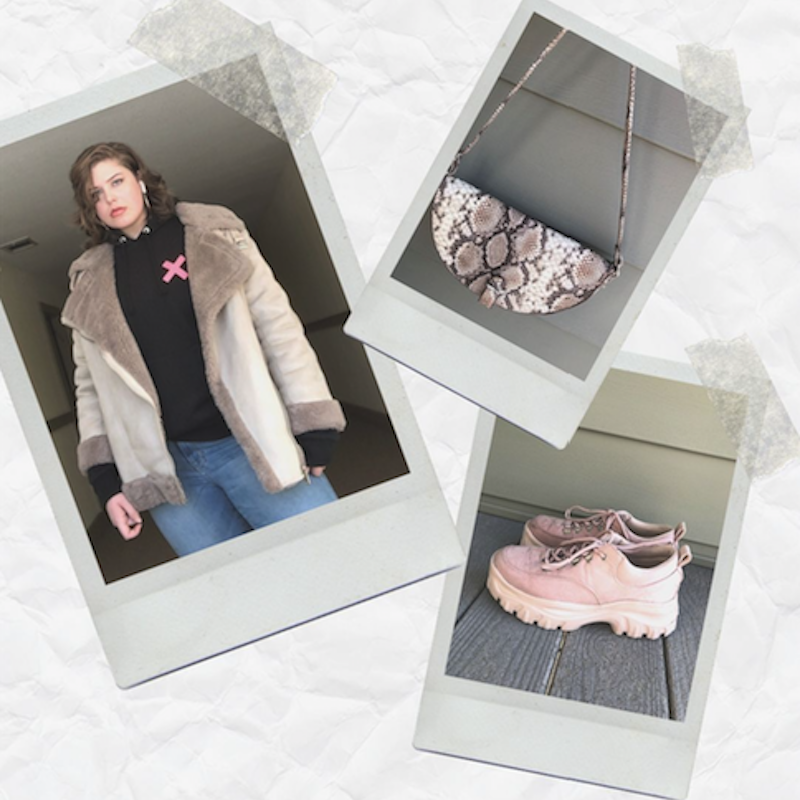 My back to school #OOTD | Raina Von Zerneck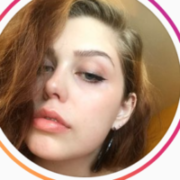 Raina von Zerneck
SUNY at Albany | USA
Raina is a 4th year undergraduate student studying Psych and…
Wanna know what college students are wearing all around the world? If you have an #OOTD to share, apply now and get published on RGNN.org!
I wore this outfit to my first day of spring classes. I attend UAlbany, a university in upstate New York, so a typical January day is cold with snow on the ground. Since I knew I would be sitting in lectures most of the day, I wanted to wear something casual without looking too laid back. I usually like to wear hoodies in the winter, so I balanced its loose silhouette with jeans fitted to my figure. I picked this hoodie because the design is simple, and the pink in the graphic compliments my pink sneakers. I chose this coat because the light tan color didn't clash with the hoodie and made it stand out even more.
I also feature this coat in my "Look for Less" article on Rihanna Fenty's oversized shearling coat. I only needed a small notepad that day, so I chose a smaller purse. It also added an element of texture with the faux snakeskin and matched the tans in the coat.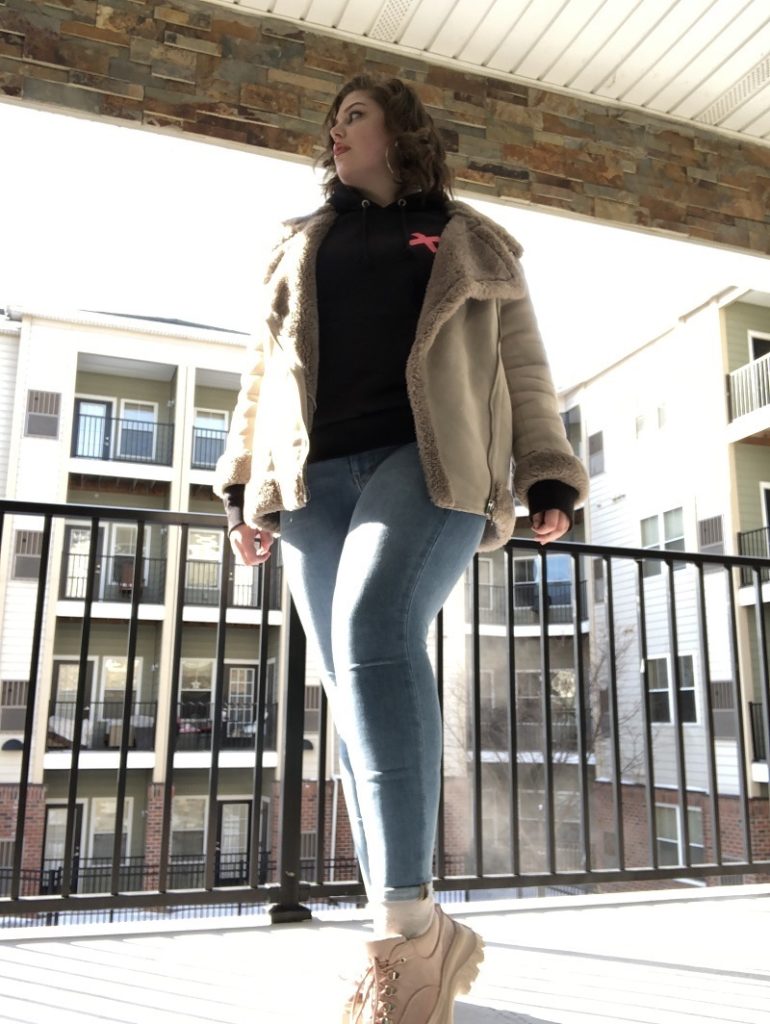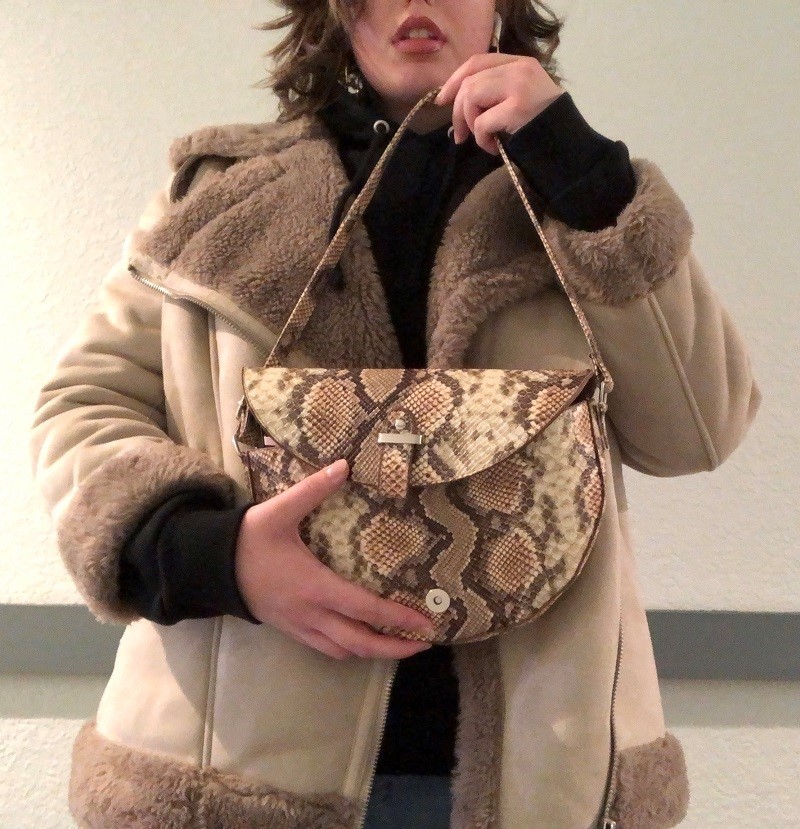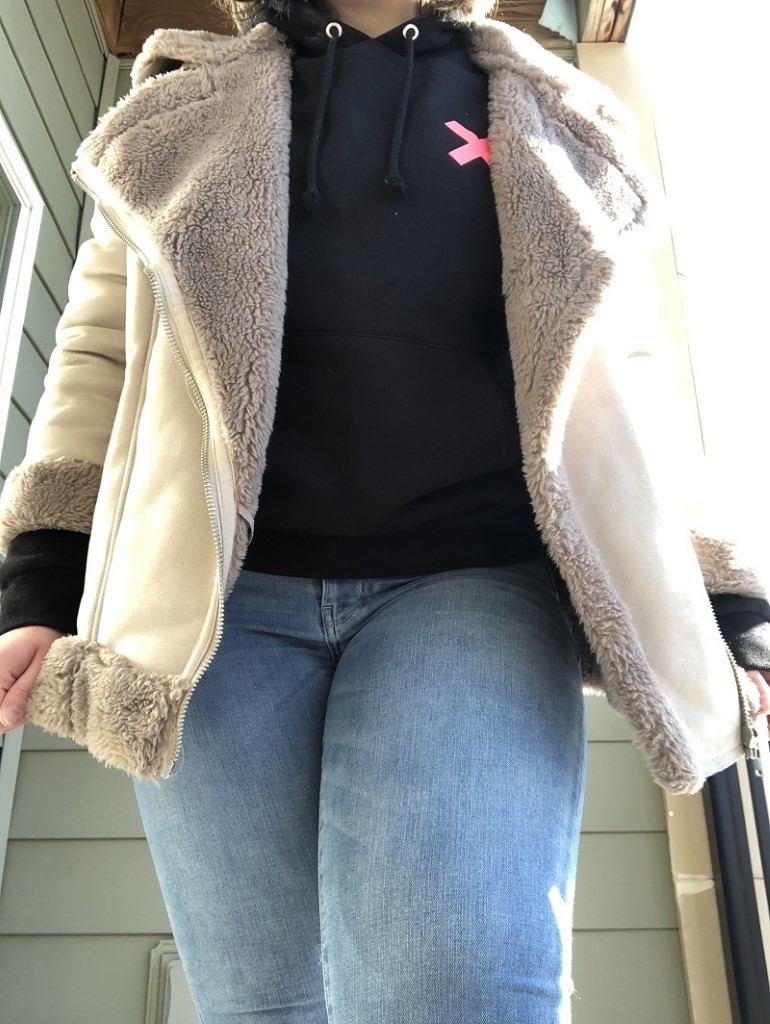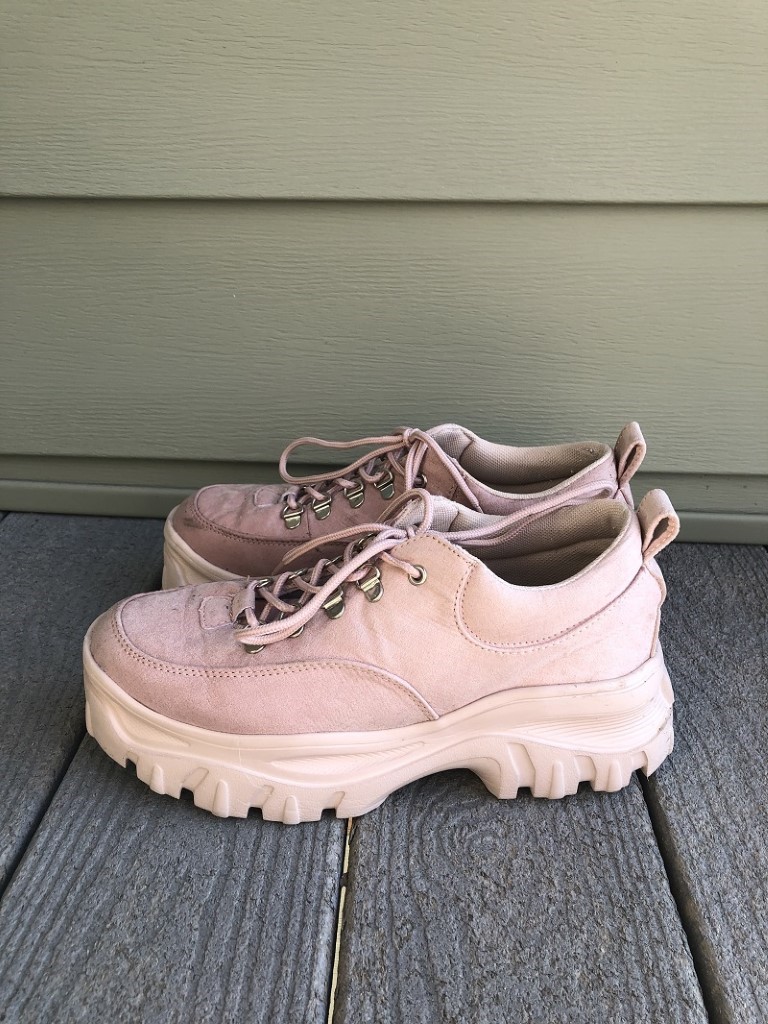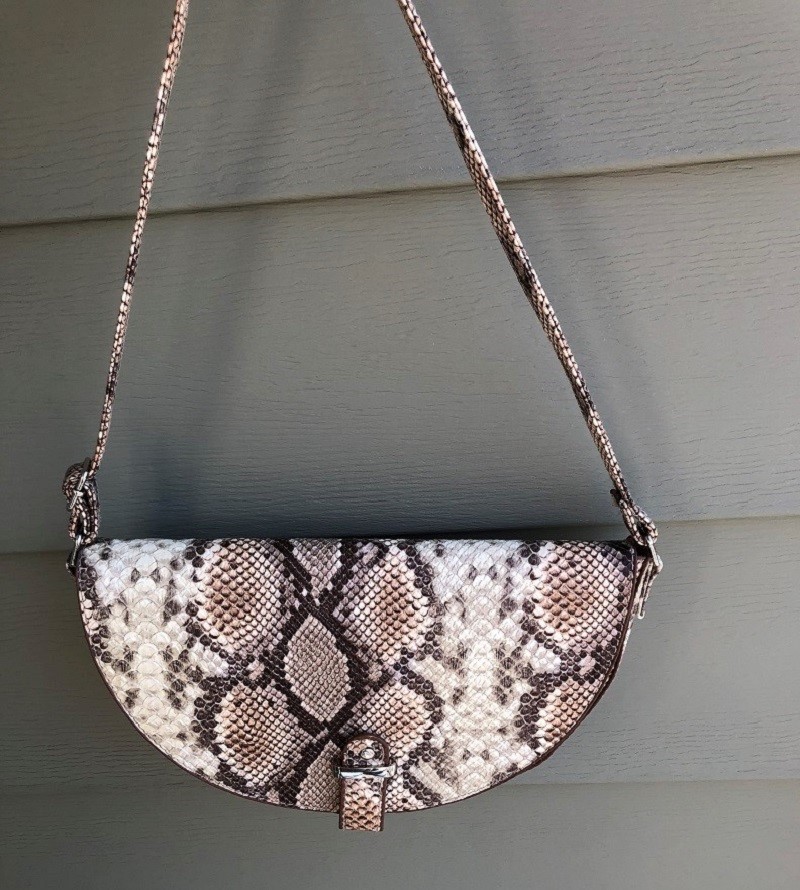 Get my look!
If you liked my look and were interested in any of the pieces, here are some of the originals that are still available for purchase as well as similar items!
Have amazing style? Wanna share your #OOTD? Apply now and get published on RGNN.org!