Dropping Tomorrow: Bottega Veneta's Chain Pouch (PLUS We Found a Dupe Already!)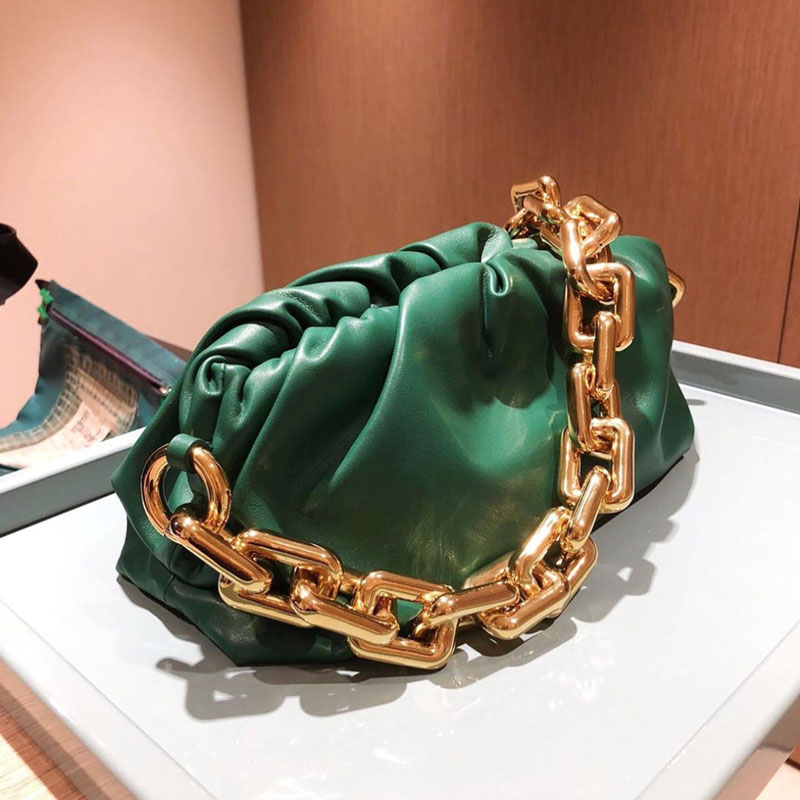 Bottega Veneta green chain pouch | via @gabwallerdotcom Instagram
https://www.instagram.com/p/B7ejJ8_A1zy/
https://www.instagram.com/p/B7lPk9mqxoA/
https://www.instagram.com/p/B3KvQgHowzI/?igshid=evyhmcwuhlo4
https://www.instagram.com/p/B29MvSRoSkJ/?igshid=10z5bdyff1gcg
We get it. College students are always on a budget. But that doesn't mean we don't have #fashiongoals. In fact, we are avid followers of luxury brands on Insta, and know exactly what we will be splurging on when we finally get our first paycheck. Here's what is currently on our wishlist.
Ever since Daniel Lee became Bottega Veneta's Creative Director, the brand has been making one Instagram splash after the next. With celebrity proponents, the most notorious of which appears to be Rosie HW, Bottega's sandals, bags, belts and more have gone viral one season after the next.
A new design of the iconic Pouch bag, which has been saturating Instagram ever since its inception, was first revealed on the runway for Spring/Summer 2020 and features a gold, bulky chain, in addition the now-classic pillow-shaped clutch.
Celebrity stylist Gabriel Waller is telling clients to PRE-ORDER, as the model is likely to sell out in seconds. It drops on February 7th, Waller advises, although Bottega Veneta's official website shows that pre-orders will probably not be delivered until April 2020.
Get ready to see it all over Insta this spring!
Oh, and if you're in the UK, we found a dupe for you!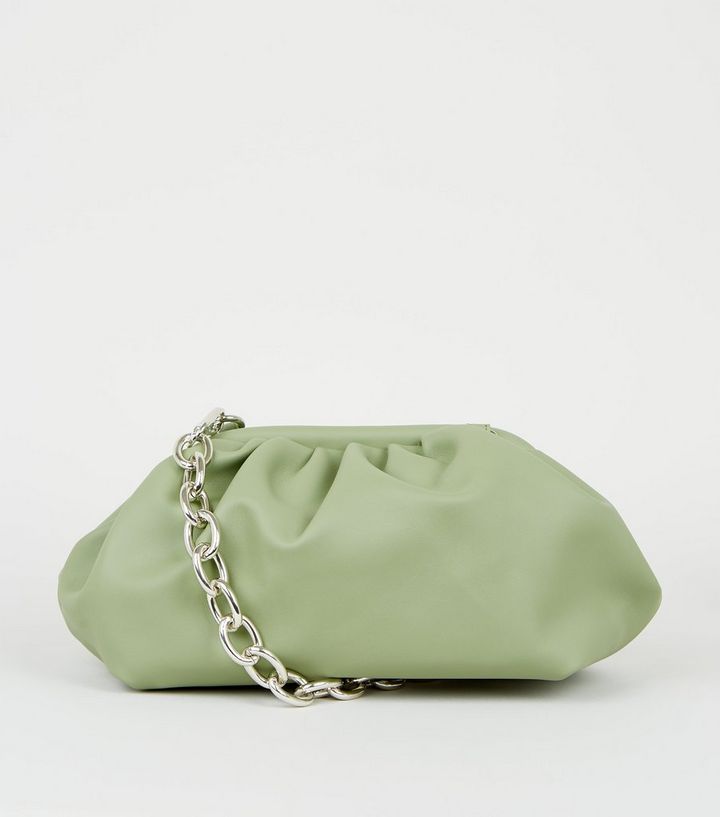 The New Look dupe is available for £15.99 on newlook.com
Do you have what it takes to write about luxury fashion?
Apply now and get published on RGNN!