2 Ways to Style Customized Face Masks #OOTD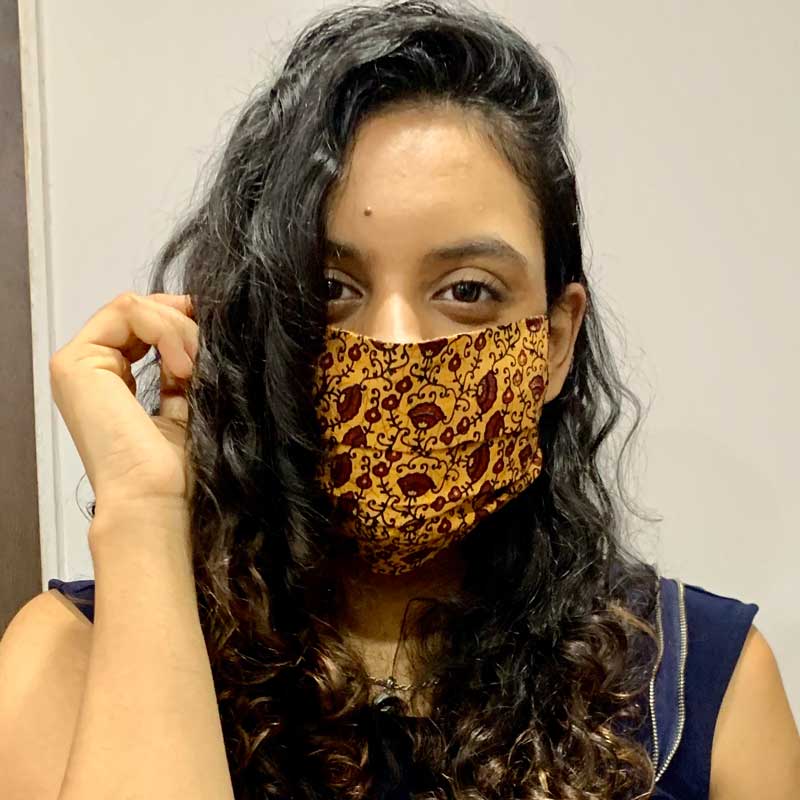 Styling customized face masks | Rashi Anand
Wanna know what college students are wearing all around the world? If you have an #OOTD to share, apply now and get published on RGNN.org!
With the sudden rise in the pandemic, it has become a necessity for all individuals to wear a mask when they are in public. Many people have drawn their focus to customized face masks that are printed and colorful to brighten up their overall look, however, some may not know how to style these printed masks. There is always a way to look fashionable wearing a mask, it is all about how you style your outfits with it.
For this very reason, this article would focus on how to pair a printed/colorful face mask with your daily outfits in order to compliment the entire look.
Pair it With: Solid Colors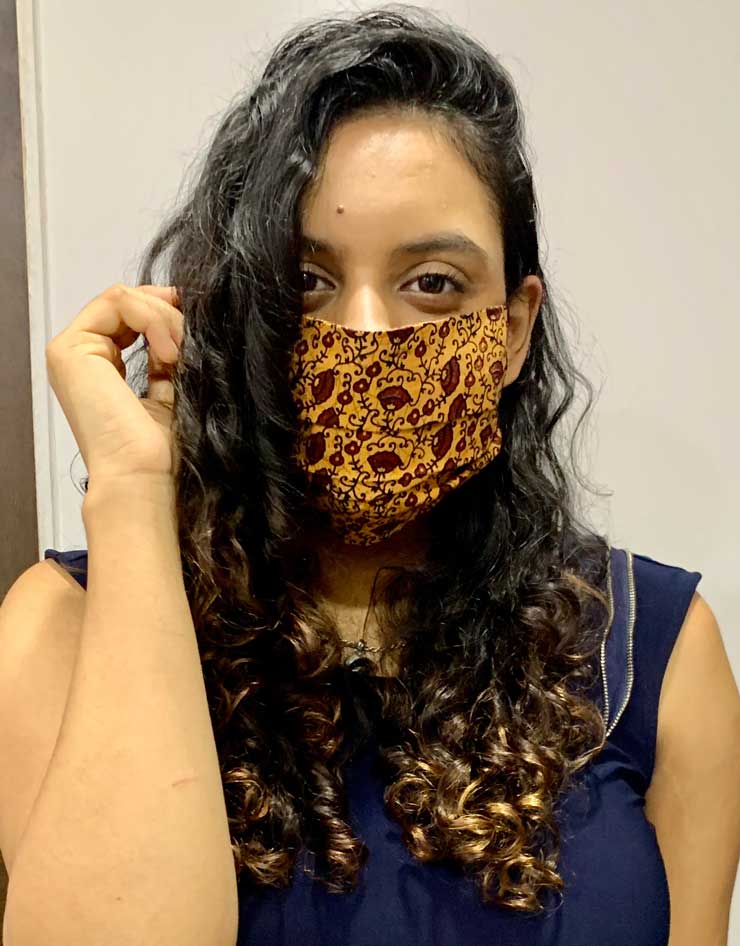 For this look, I paired a blue jump suit with an orange printed face mask. The colors are quite contrasting therefore making the mask stand out.
You can pair any solid colors together, such as white on white or black on black (or any color of your choice). Using solid colors bring out the pattern/print of the mask and therefore making the overall look very chic.
Pair it With: More Prints
For the printed garment, I did not want to overwhelm the entire look, so I opted to only use one item of clothing that is printed, and kept my other items a solid color. In order to tie up the entire look, I attempted to match one aspect of the outfit to the mask to be more cohesive.
I have styled 3 different prints with various solid colors and matched the mask accordingly, either based on color, texture or pattern itself. Color is one of the easiest ways to make a look cohesive. Picking neutral colors help as you can style it with any garment regardless of the color.
Get my look ✨
Most of the pieces that I styled have been in my closet for years. I have linked the original piece as well as where you might be able to find something similar.
Have amazing style? Wanna share your #OOTD? Apply now and get published on RGNN.org!