Look for Less: BTS's Dynamite MV Retro Outfits
#BTS #방탄소년단 #BTS_Dynamite Group Teaser Photo 1 | Photo from Instagram by @bts.bighitofficial
BTS, the world's biggest boy band, released its first full English song, "Dynamite," last month. The song was a massive success, ranking No.1 on Billboard Hot 100 chart. Besides the lyrics, vibes, and other elements of the songs, there were also many discussions on what BTS wore in Dynamite's MV. The most iconic outfit that received a lot of attention was the retro disco look below.
These 70s-inspired outfits BTS wore are from Gucci's new collection. As retro style makes its comeback, we see more artists and fashion brands are bringing trends back from the 70S, 80s, and 90s. If you want to see where to find cheaper alternatives to BTS's Dynamite's retro outfits or keep up with the latest trends, keep reading!
Flared Pants & Jeans
The first thing that pops up when talking about retro style is indeed flared bottoms. In the photo, RM, V, and Jin wore different colored flared pants, while Suga, Jungkook, Jimin, and J-Hope wore flared jeans.
Free People's flared pants collection offers a variety of colors.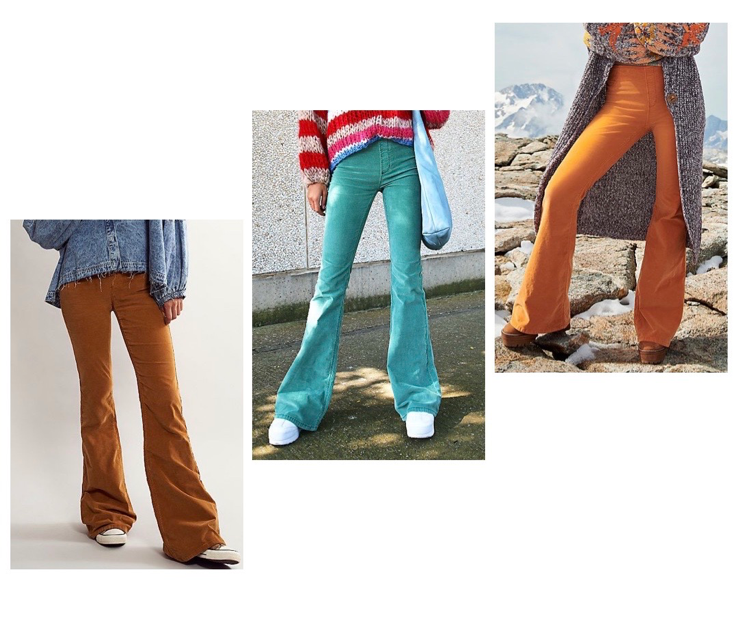 Free People also carries flared jeans, and so does Mango.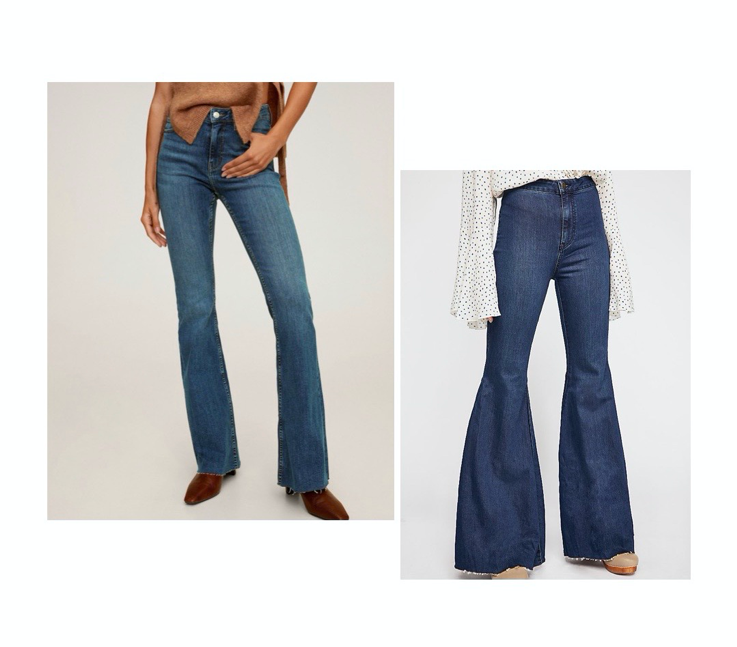 Print & Pattern Collar Shirt
When it comes to retro fashion, a print collar shirt is a must-have. For BTS's outfits, both RM and Jin are wearing collar shirts with either vibrant colors or intricate patterns.
Urban Outfitters has a lot of options for shirts with vintage designs.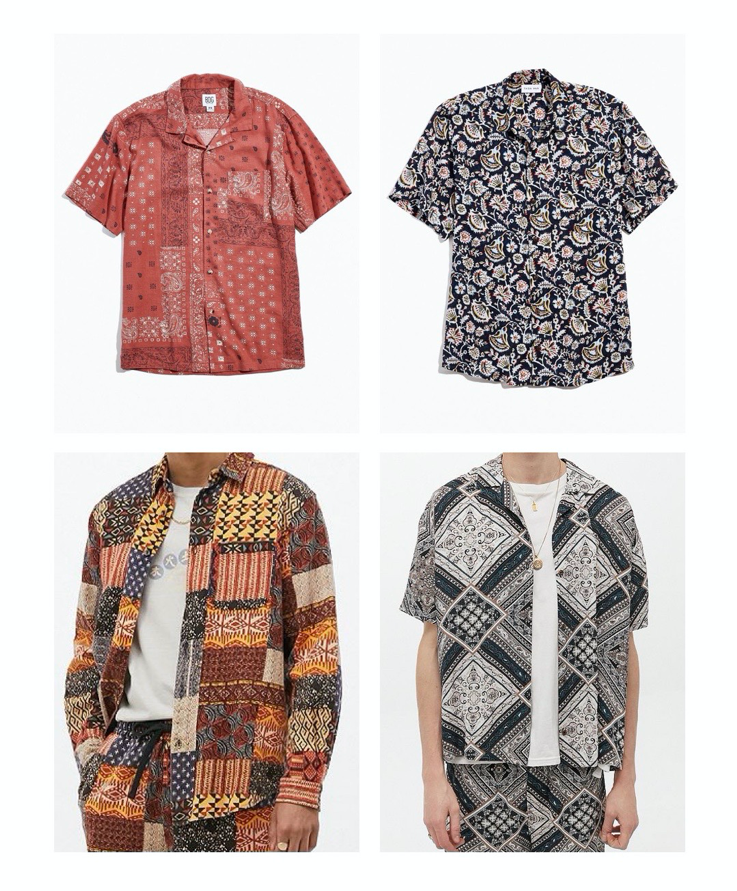 Basic & Striped Collar Shirt
Besides pattern shirts, a basic striped collar shirt is also a staple because it pairs with everything. Suga, V, Jungkook, and Jimin all layered a plain or striped shirt with other pieces.
Mango has a great collection of basic and striped collar shirts.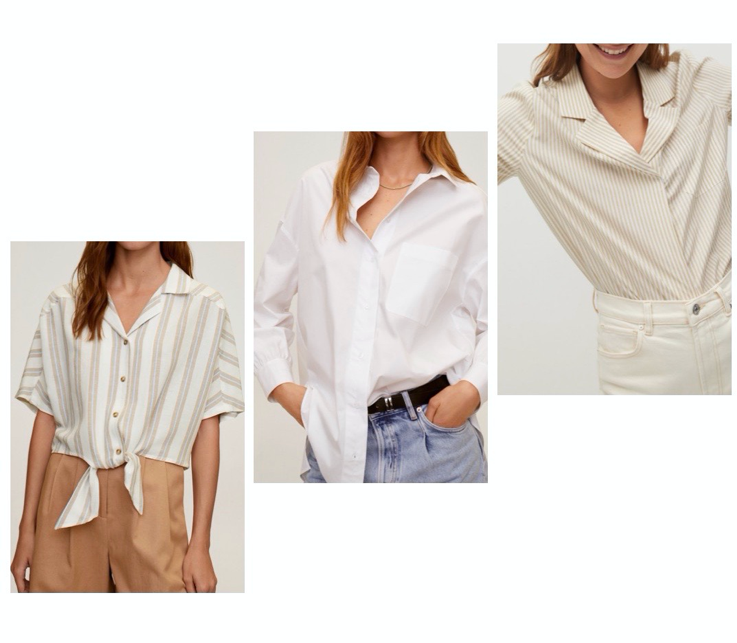 Blazers & Waistcoats
The vintage look is not complete without an oversized and plaid blazer. In BTS's photo, Jungkook wore a checked blazer, while Suga wore a dark grey oversized blazer.
In terms of blazers, both ASOS and Mango carry great pieces at reasonable prices!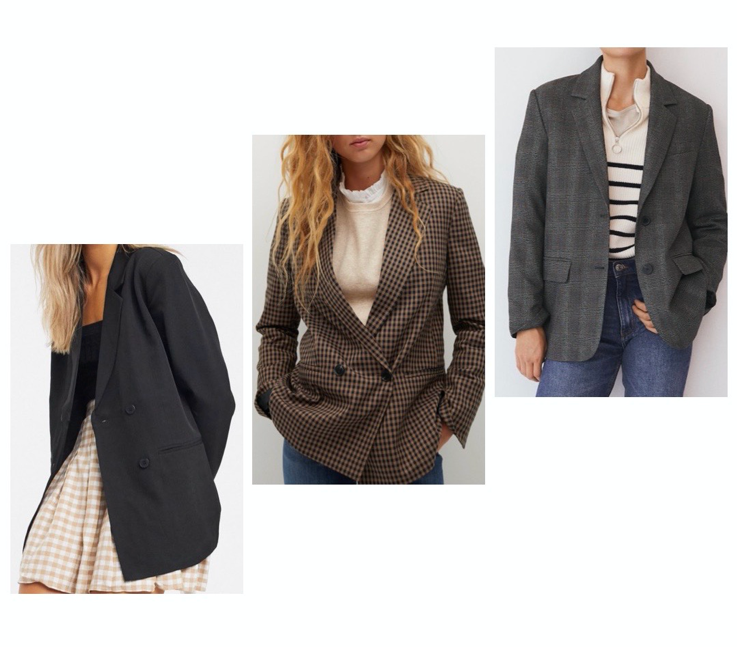 If you want an extra retro look, you can pair a waistcoat with the blazer, as Suga did in the photo.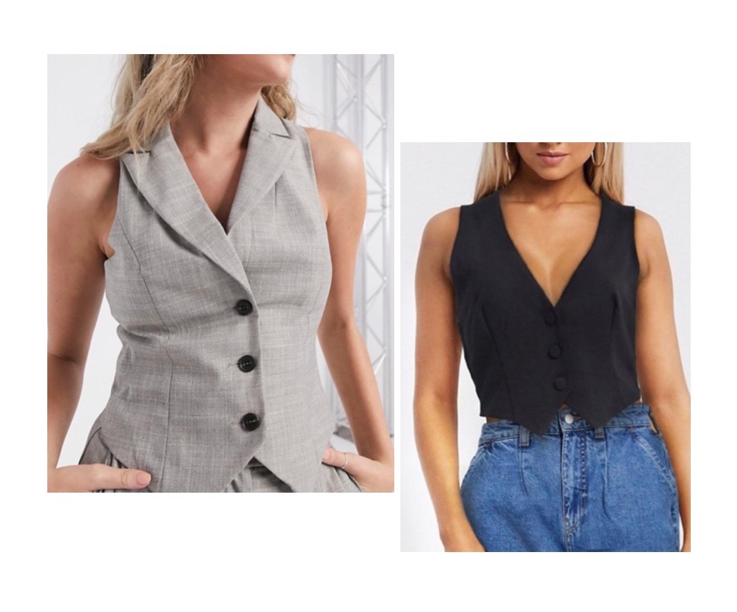 Shoes
BTS is very split in terms of shoes. Suga, V, Jin, Jimin, and J-Hope all wore loafers, while RM wore sneakers, and Jungkook wore boots. We found dupes for all of these choices, so you have a large selection pool!
Mango offers loafers and boots with outstanding quality and a stylish fit.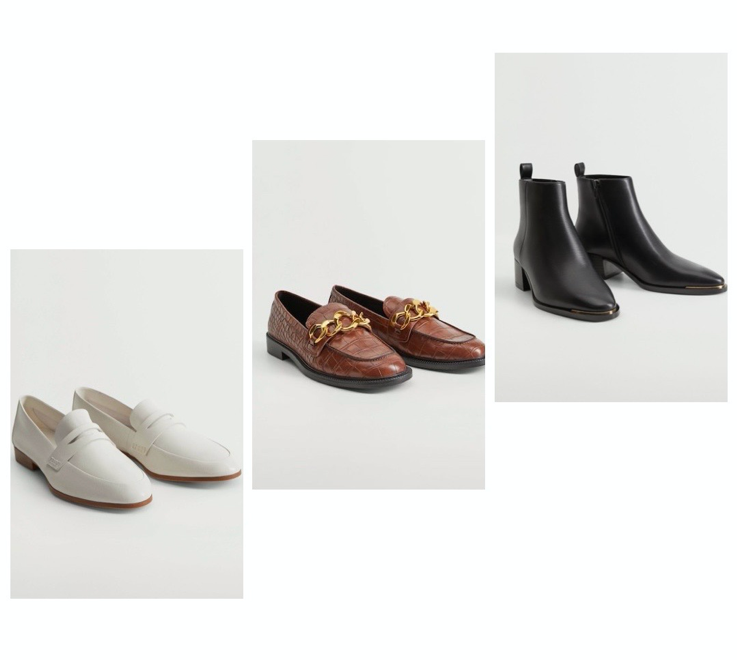 For a more dressed-down and everyday retro outfit, a white pair of sneakers is the way to go. Both Converse and Reebok carry some fantastic options.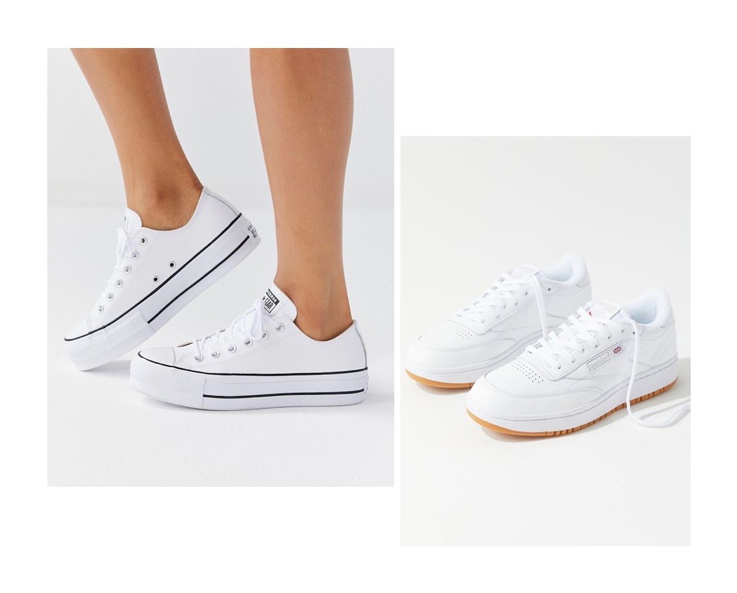 That's it! Now, it's your time to recreate the Dynamite outfits! Feel free to share your looks with us @rooster_gnn.
Do you have what it takes to write about fashion?
Apply now and get published on RGNN!