Essential Clothing Every Woman Should Own #OOTD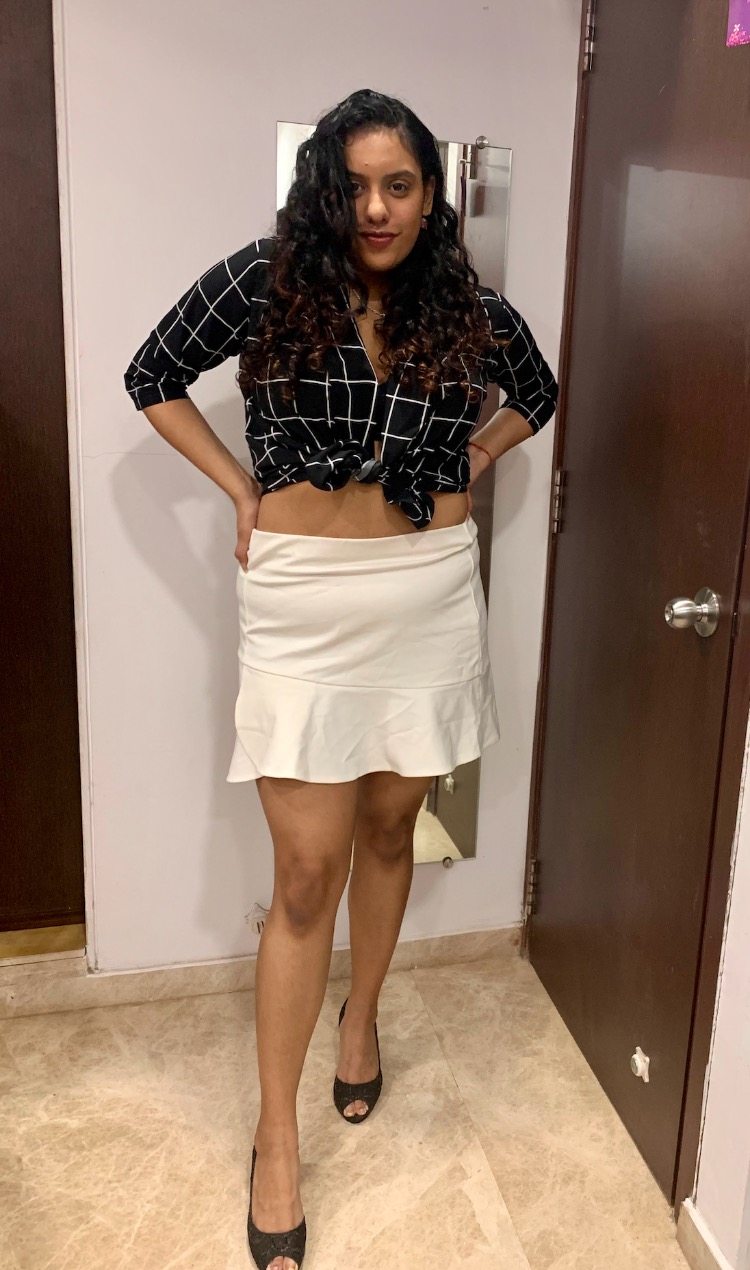 Essential clothing every woman should own | Rashi Anand
Wanna know what college students are wearing all around the world? If you have an #OOTD to share, apply now and get published on RGNN.org!
As we grow older, we end up accumulating a lot of garments over the years. Our wardrobes end up being the center of our universe, our 'go to' location for any event – be it meeting friends, family, or even attending weddings. Many individuals usually look at their closet and say, "I have nothing to wear," however, some of the most simplistic items can be used multiple times in different ways. You can either style your outfits up or down.
Here, I have outlined some of the key items that are a necessity that can be found in every individual's closet. Here is a guideline of clothes every woman should own.
Jeans + Body Suit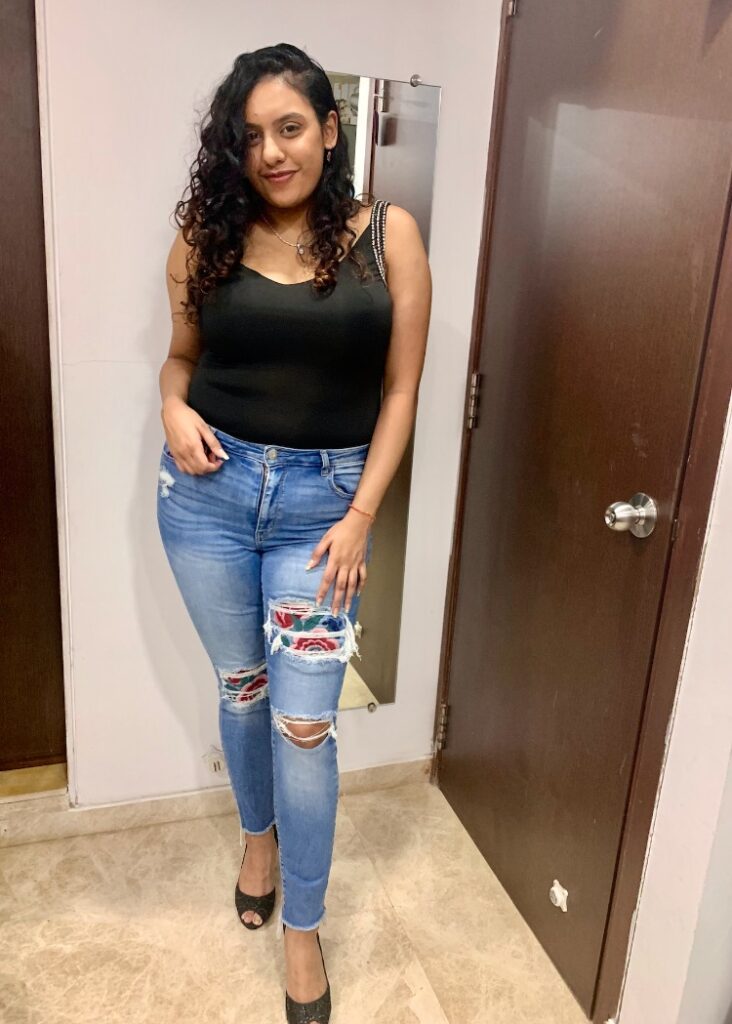 During the pandemic, we may be living in our sweat pants day and night, however, denim is something that will never go out of style. These high-waisted, narrow jeans with patches and frays are a classic pair found in this day and age. It is worn by a majority of women during the summer, since it is light and colorful at the same time. Along with these jeans, another essential is having a good T-shirt – one that gives the individual the opportunity to either style their outfit up or down, depending on the occasion.
Everyone owns a T-shirt they love, however, another chic alternative is a body suit. This garment along with its low plunging neckline and jeweled straps adds an element of excitement rather than a plain, solid colored shirt. The sleeves help the look stand out. Whether you style it with a pair of high-waist jeans, a pair of baggy sweatpants, or wear it under a slip dress, no closet is complete without one. It would look equally chic if combined with a pair of pumps or sneakers.
Denim Jacket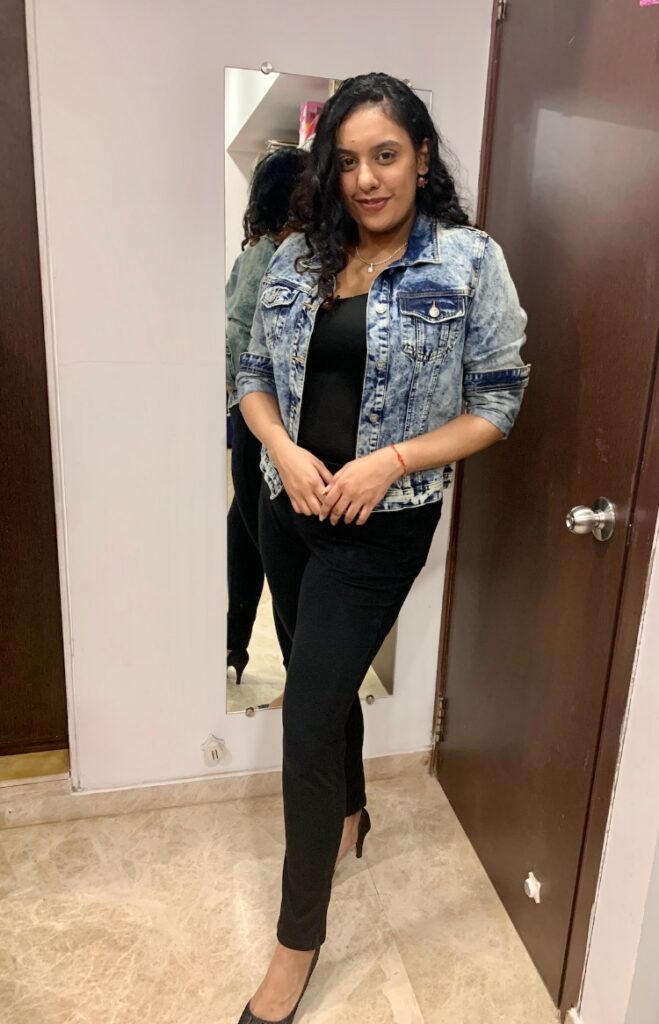 A simple jean jacket is a timeless layering piece that can be worn season after season. A classic medium washed out effect on the jacket is one of the most versatile options, as it can be paired with any shade of jeans, or even black pants for that matter. Here, I have styled the jacket over a black top and a pair of leggings since I wanted the washed-out effect of the denim to pop.
Romper/Jumpsuit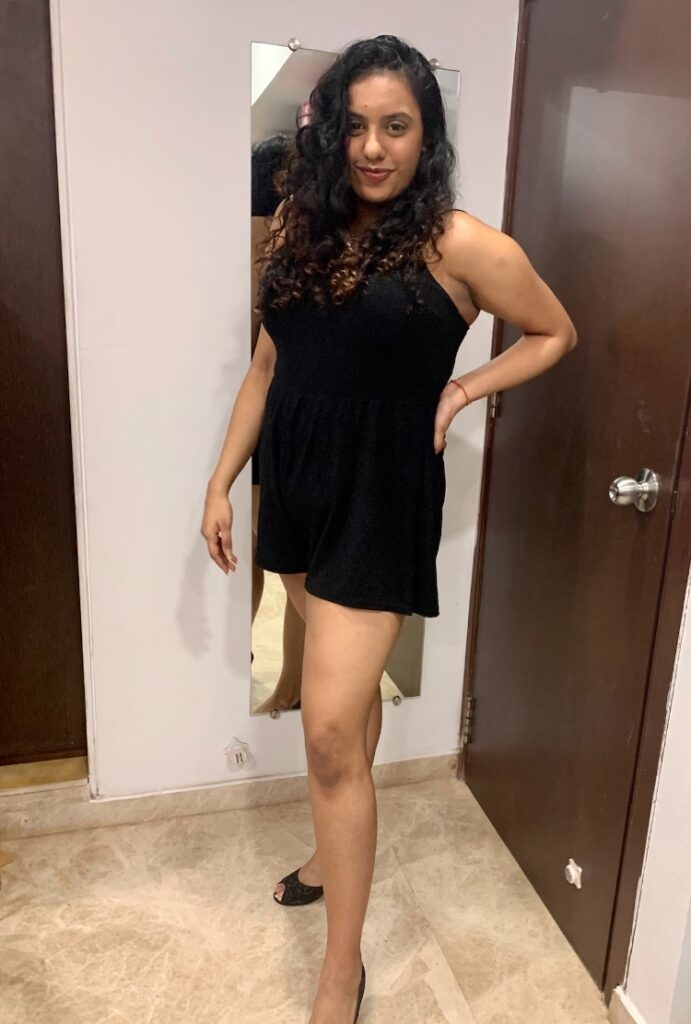 A romper or jumpsuit of any length is one of the most universally-flattering garments of all. It looks good on all body shapes and sizes. I chose a solid colored romper, and layered silver necklaces to add an element of glamour. I paired my outfit with pencil heels for a dressy occasion, however, you can dress it down by wearing fashionable sneakers.
Skirt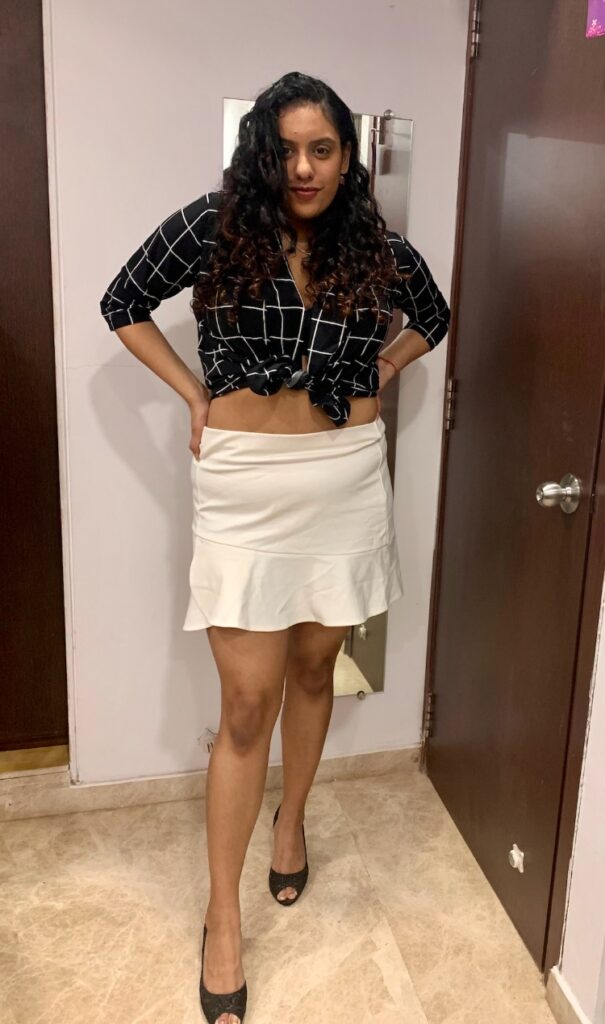 A short or knee-length skirt is handy as it can be casual, work friendly, and also appropriate for formal events. Here, I paired a solid colored beige skirt with detailed ruffles and a printed top. With a printed top, the simplicity of the skirt shines through and gives quite a unique look.
Get my look ✨
Most of the pieces that I styled have been in my closet for years. Here, I have linked the original pieces, as well as where you can find something similar.
Have amazing style? Wanna share your #OOTD? Apply now and get published on RGNN.org!