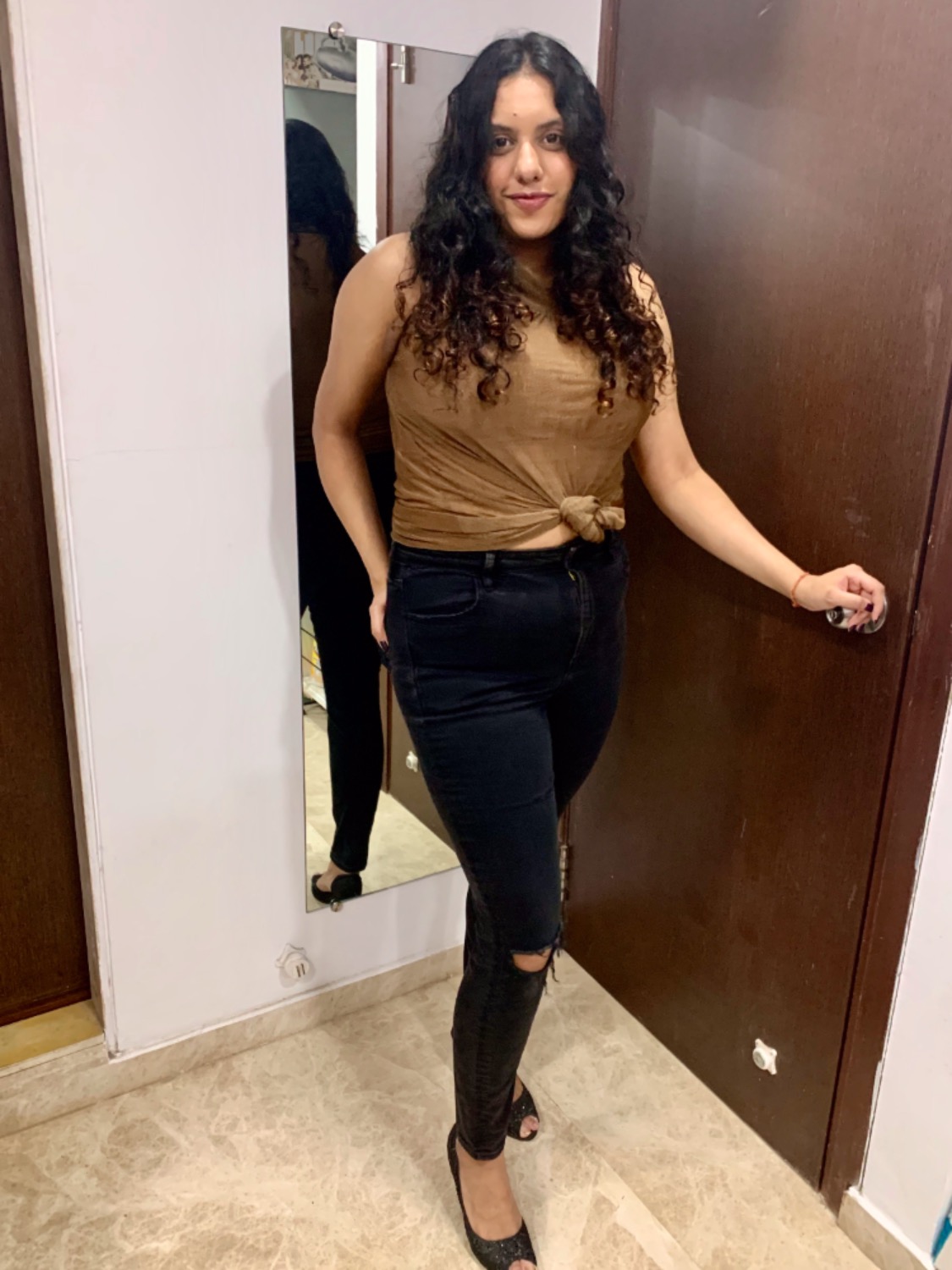 Alternative Morning Look | Rashi Anand
Wanna know what college students are wearing all around the world? If you have an #OOTD to share, apply now and get published on RGNN.org!
There is a common misconception that an outfit that you wear during the day for work/college does not 'fit' the impression of an ideal outfit worn to get dinner with friends (or a more sophisticated place).
Many people go through the struggle of lugging a duffel bag with a complete change of outfit. Well, it is quite simple to wear the same outfit from morning to night, as long as you own a couple of foundation pieces. With a solid piece in hand, it makes it easier to style it up or down depending on the occasion.
Here, I have styled a couple staple yet versatile pieces that can be found in everyone's closet.
Morning Look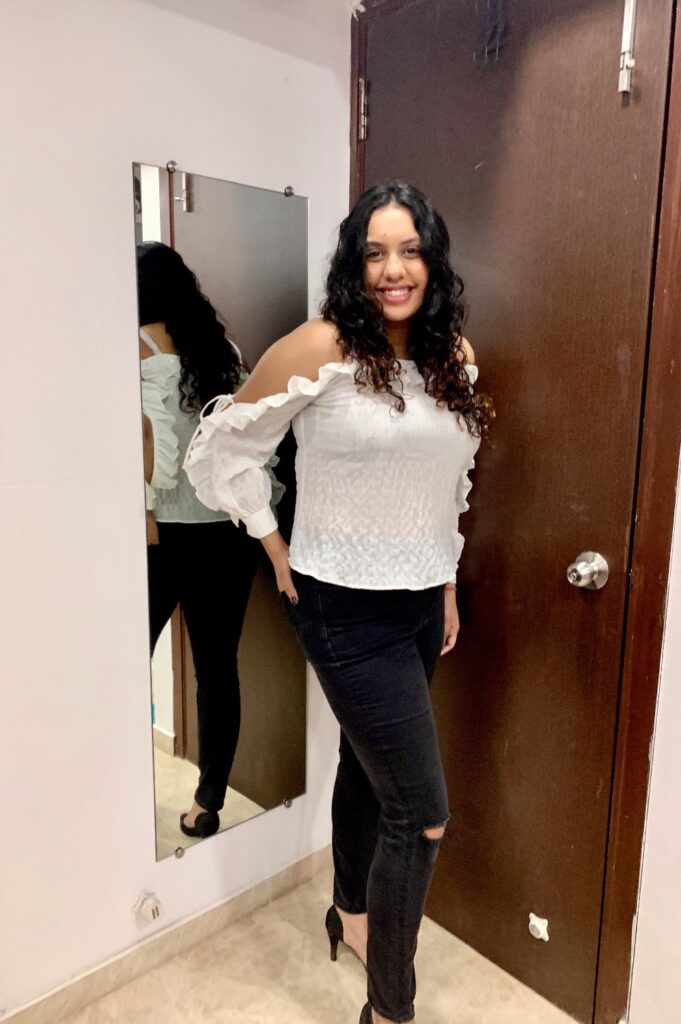 For this look, I paired a simple and plain white top with jeans. The white top is a French-inspired and consists of ruffle detailing along the sleeves and the neckline. It is also cold-shouldered which makes it perfect for the summer weather or any outdoor event. This outfit uses two essential colors which are black and white. These colors are versatile and can work in many different ways.
Night Look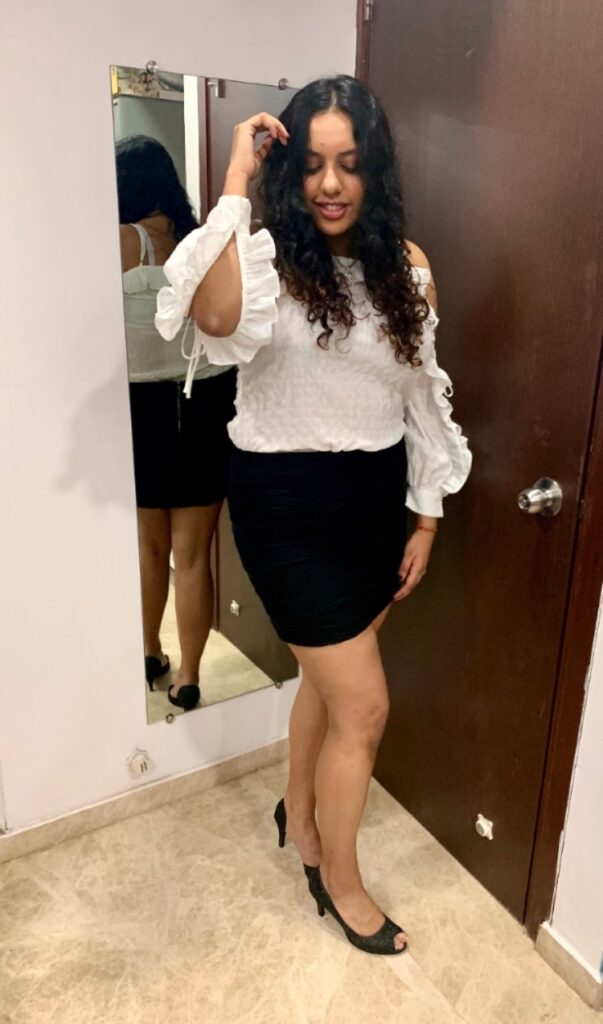 For this outfit, I simply changed the jeans into a black mini skirt. The skirt gives a very sophisticated and chic look which works well for many night time events, like clubs, dinner, and more. I matched this look with a pair of black heels to look more stylish. You can layer any kind of jewelry with this to amp up the look.
Alternative Morning Look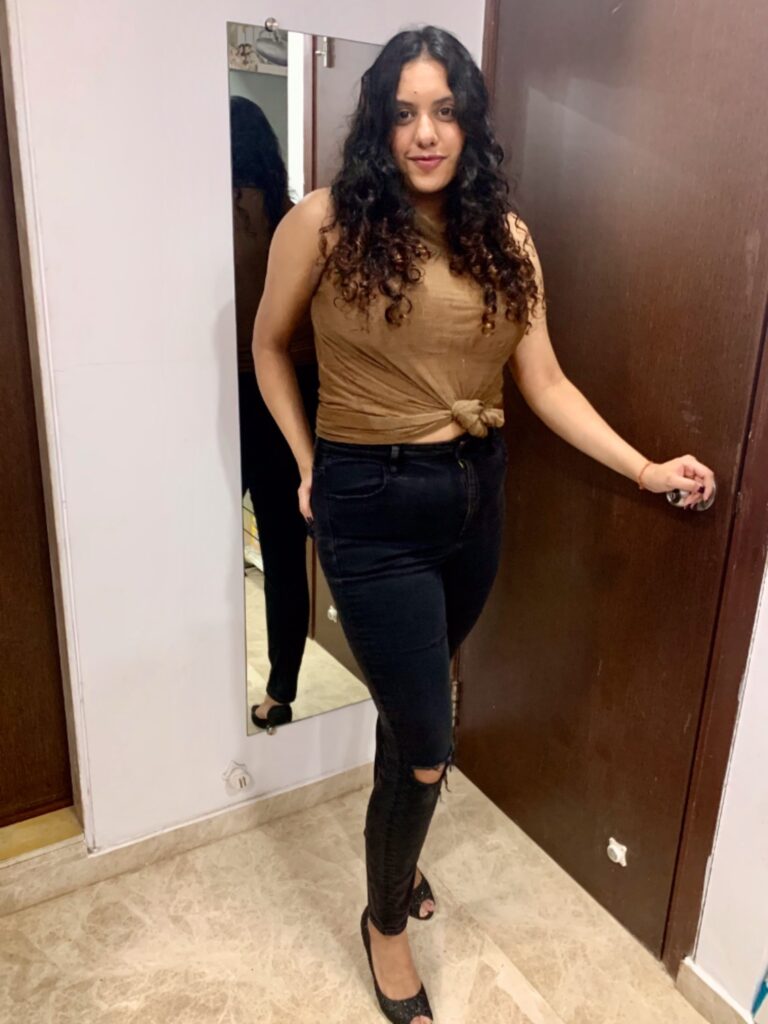 This outfit is once again a simple top with a pair of black jeans. I chose to wear an oversized caramelized brown top, slightly transparent to make it sexier. Since the top is oversized, I tied a knot in the front right below my waistline to make it more figure-hugging and to give my body an hourglass figure.
Alternative Night Look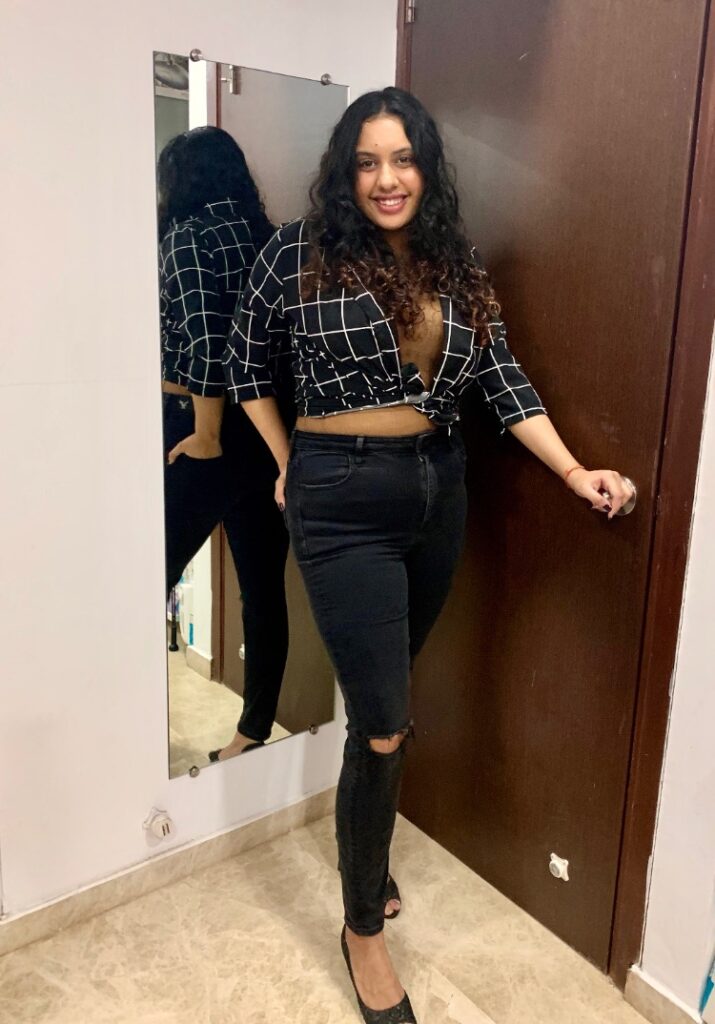 For the night time getup, there is only one piece of additional clothing that I added. I layered a checkered jacket which I also tied below my waist to accentuate it. I am wearing this jacket on top of the brown caramelized top which I tucked into my jeans. You can use any jacket to make your look more sophisticated, and you can either tie it up or let it loose, depending on your choice. Layering jewelry on top gives a refined, chic, and stylish look.
Get my look
Most of the pieces that I styled have been in my closet for years. I have linked the original piece as well as where you might be able to find something similar.
Have amazing style? Wanna share your #OOTD? Apply now and get published on RGNN.org!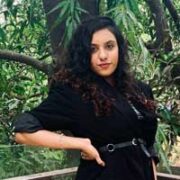 Rashi Anand
Rashi Anand is a Junior at Parsons school of Design, New York, majoring in Fashion Design and minoring in Creative Entrepreneurship.