Feeling Fab in Fenty | Raina von Zerneck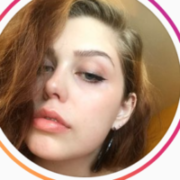 Raina von Zerneck
SUNY at Albany | USA
Raina is a 4th year undergraduate student studying Psych and…
Wanna know what college students are wearing all around the world? If you have an #OOTD to share, apply now and get published on RGNN.org!
Although Rihanna's fashion line, FENTY, has been put on hold for the foreseeable future, that doesn't mean we can reminisce in the beautiful pieces that were put out while it was running. This look features myself wearing the coveted Techno Mask sunglasses in iridescent. This purchase was my first luxury purchase that wasn't secondhand, and I am so happy that purchase went to someone who helped shape my childhood, Rihanna.
Get My Look
Have amazing style? Wanna share your #OOTD? Apply now and get published on RGNN.org!