Halloween '19 #TB | Raina von Zerneck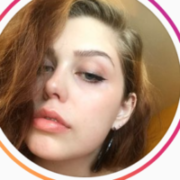 Raina von Zerneck
SUNY at Albany | USA
Raina is a 4th year undergraduate student studying Psych and…
Wanna know what college students are wearing all around the world? If you have an #OOTD to share, apply now and get published on RGNN.org!
It may be springtime, but Halloween was always one of my favorite holidays. I love how rich its history is and how many similar holidays are seen in cultures around the globe. October and spooky season have been a time where my friends and I go all out! Unfortunately, last year we weren't able to celebrate Halloween how we usually do, so here's a throwback to one of my favorite Halloween looks I've ever done. Can you guess who I was? I'll give you a hint: think American Horror Story.
Get My Look
Have amazing style? Wanna share your #OOTD? Apply now and get published on RGNN.org!