Sneaker Collab with Good News x H&M #OOTD: Fab or Drab?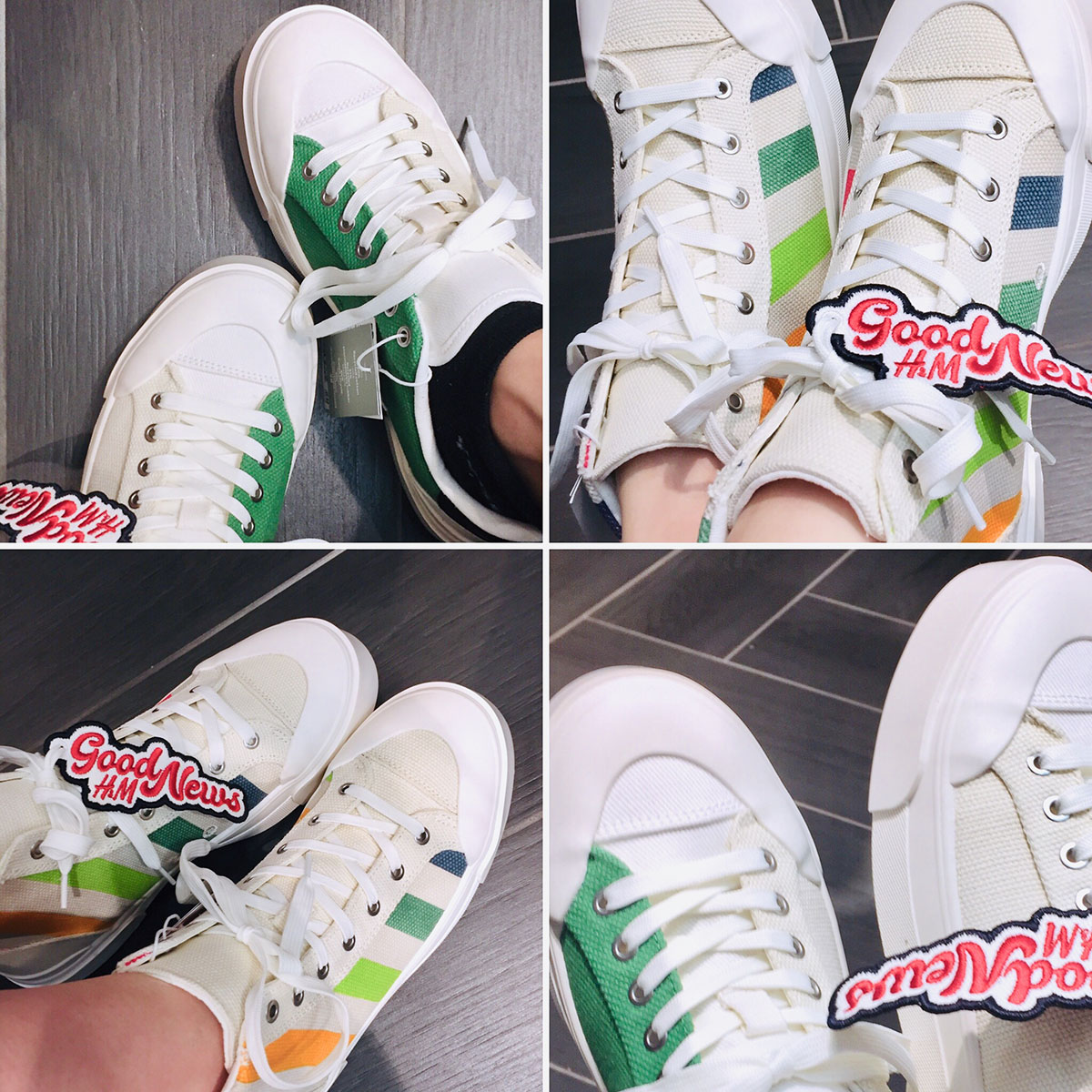 Sneaker Collab with Good News x H&M #OOTD: Fab or Drab? | Megan Taylor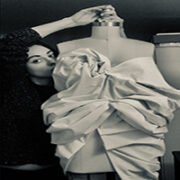 Megan Taylor
Parsons the New School for Design | USA
Megan Taylor is a student in her third year at…
That's right, the news is in my ladies and gents; the H&M global mogul is finally engaging in an attempt at real change with the British footwear chain "Good News." Talk about "reducing your carbon footprint." *Pun intended* These sneakers are super adorable, and for anyone conscious about greening their closet, (and needing an update to those deteriorating Nike's on their last leg); the brand has got you covered. At current, they come in shades of beige, navy, cream, green, white, two-toned, patterned, black, and multi-colored stripe. The textile innovation is refreshing, with these canvas steals not only being sturdy, but also claims uppers made of future materials like Bananatex, a fiber from the banana plant; (read more about it here) and Vegea, a vegan grape leather; (see here), part organic and part recycled cotton. Not only that, but the brands went an "extra mile" even further, and made sure that its bottom soles were made of 100% recycled rubber. Talk about being serious in the business for change. As someone who is typically appalled by big brands such as H&M, I was pleasantly surprised during my daily stroll down Chicago's Michigan Avenue. My sneakers were falling apart, and I thought about giving the brand a try. Check out this retro #OOTD yourself and let's tell H&M we support what they are doing. Affordable, Conscious, and Unisex people! How often does that happen? Aren't they FABulous?!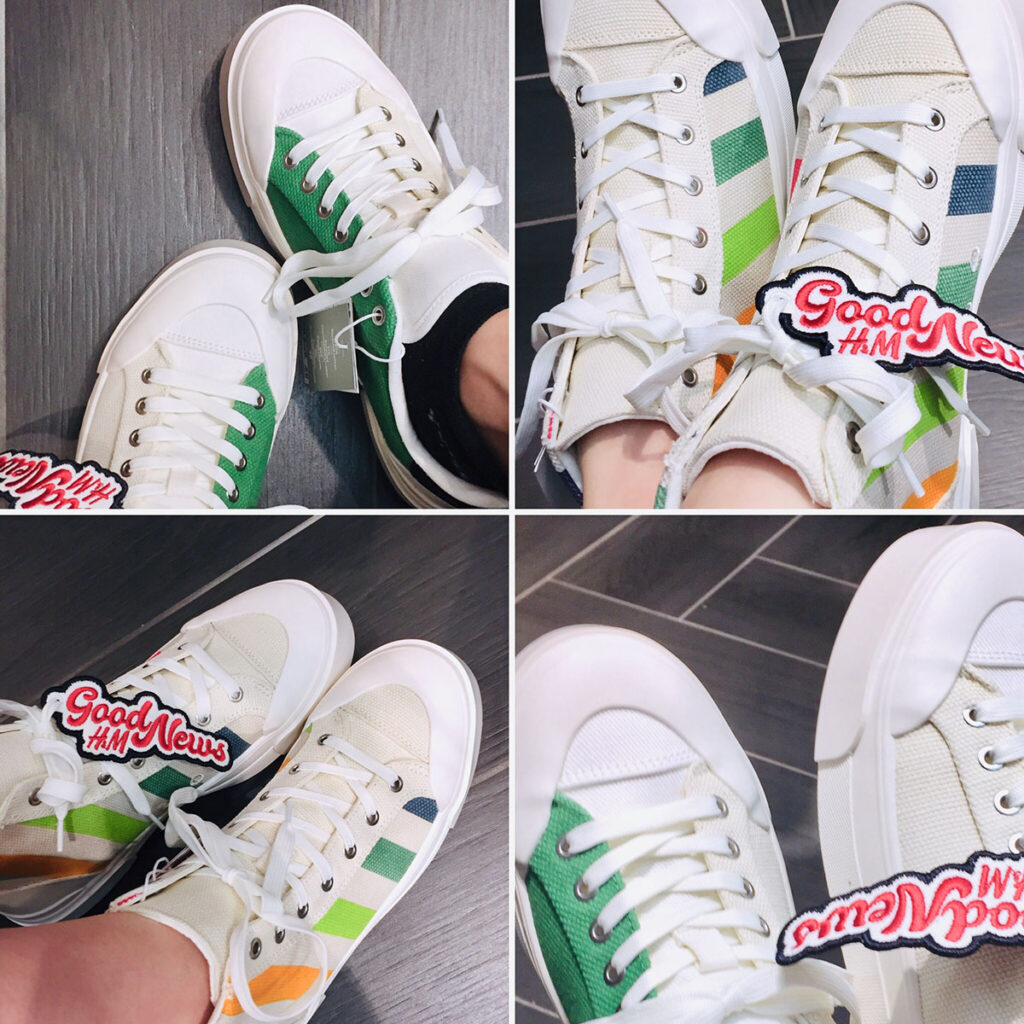 Get My Look
Have amazing style? Wanna share your #OOTD? Apply now and get published on RGNN.org!