My Sunday at The Beach #OOTD: Mara Hoffman "Sia" Pleated Bandeau Bikini Top And "Lydia" Bottom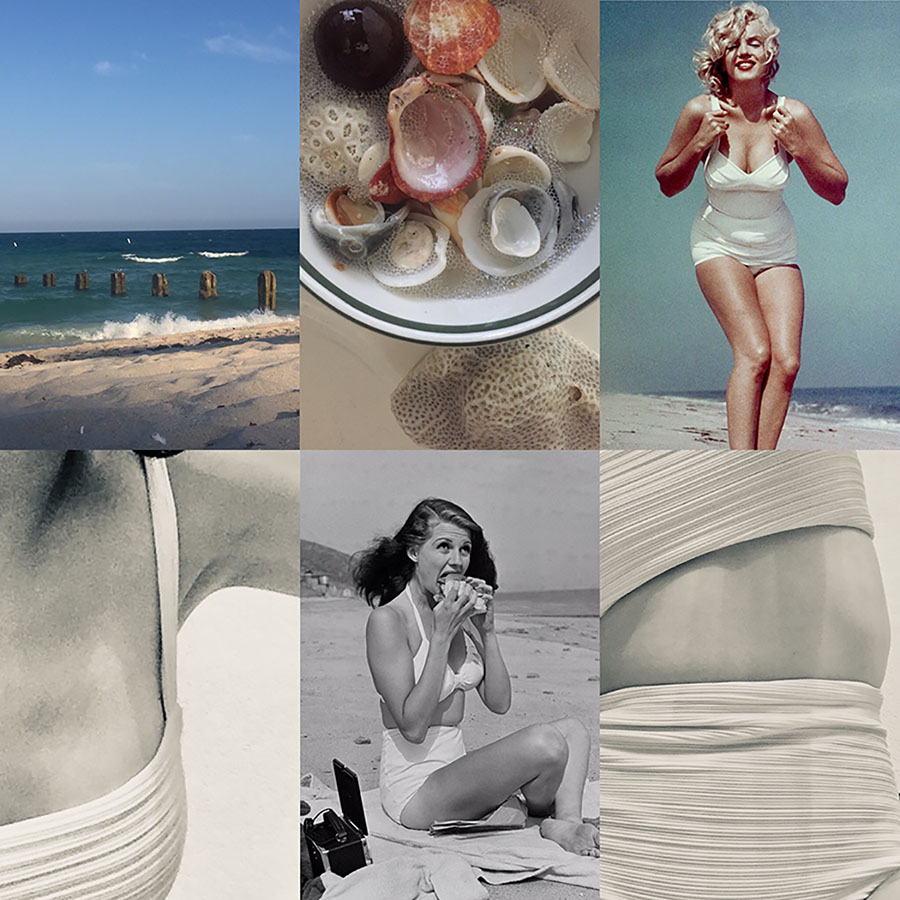 My Sunday at The Beach #OOTD: Mara Hoffman "Sia" Pleated Bandeau Bikini Top And "Lydia" Bottom | Megan Taylor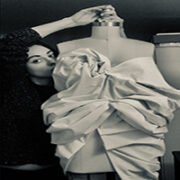 Megan Taylor
Parsons the New School for Design | USA
Megan Taylor is a student in her third year at…
Wanna know what college students are wearing all around the world? If you have an #OOTD to share, apply now and get published on RGNN.org!
It was a beautiful day in Miami, warm, spacious, breezy beaches, children digging for seashells, people flying kites, people getting tans, and people getting drunk. I was a bit of the latter, I wanted a tan; but I wanted some peace and quiet. I wanted the experience of Florida's southern beaches, but not the rowdiness and recent strict curfews of South Beach itself……so where did I go? Bal Harbour. It's upscale, it's an Orthodox Jewish haven, it's a ritzy getaway for families……lots of families. So I needed something that wasn't too raunchy, but also something refined and that accentuated my curves; (and cleverly tucked-in some of that pesky Covid-flab). A high-waisted bikini set was the idea I was going for, and for enough to show my tummy, still get the tan, (and still look my age), a strappy bandeau. I am huge on sustainability (as one may have read in my bio or previous posts), this concern equally applies towards my apparel choice for swimwear. After much research, I grew interest in Frankie's Bikinis and Mara Hoffman both brands indulge themselves in promoting the use of recycled nylon and polyester by the name of "Repreve," (you can read a bit about the science behind it here: https://unifi.com/repreve). After heading over to one of my signature go-to's "Everything But Water," I spotted this adorable white two-piece reminiscent of old starlet photos through Hollywood's golden era. The white swimsuit was a trend…as you can see by the likes of Ava Gardner, Rita Hayworth and of course Marilyn. Coincidentally, it happens to mirror my own selection for the outing.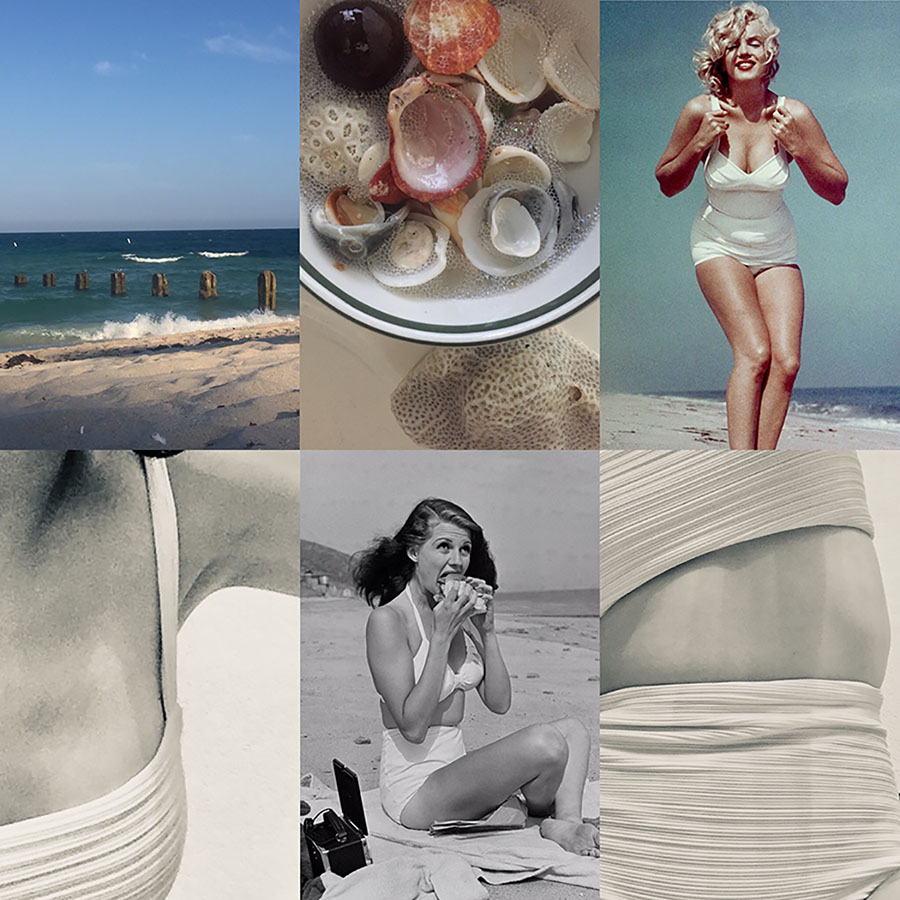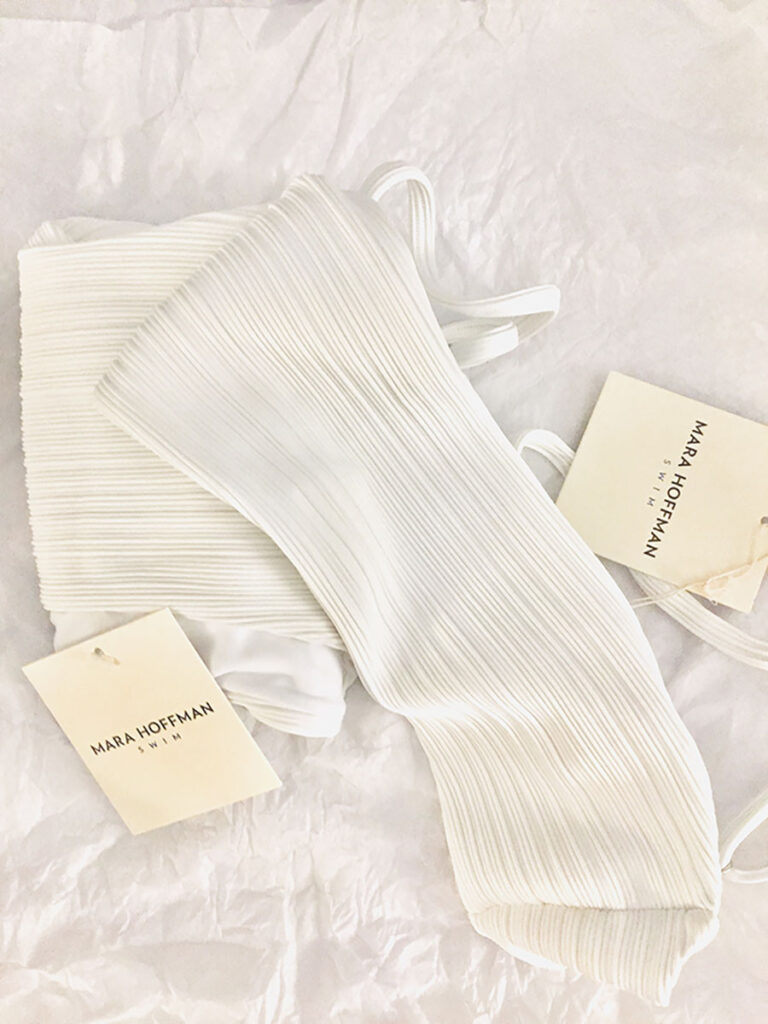 Like what you see and want to get the look for yourself? Head on over to Everything But Water here to purchase your set:
Not loving what you see? Frankie's Bikinis did a great attempt with a bit of a twist featured here:
Choice is yours, check in next time for more #ecoOOTD adventures. Ciao!
Have amazing style? Wanna share your #OOTD? Apply now and get published on RGNN.org!