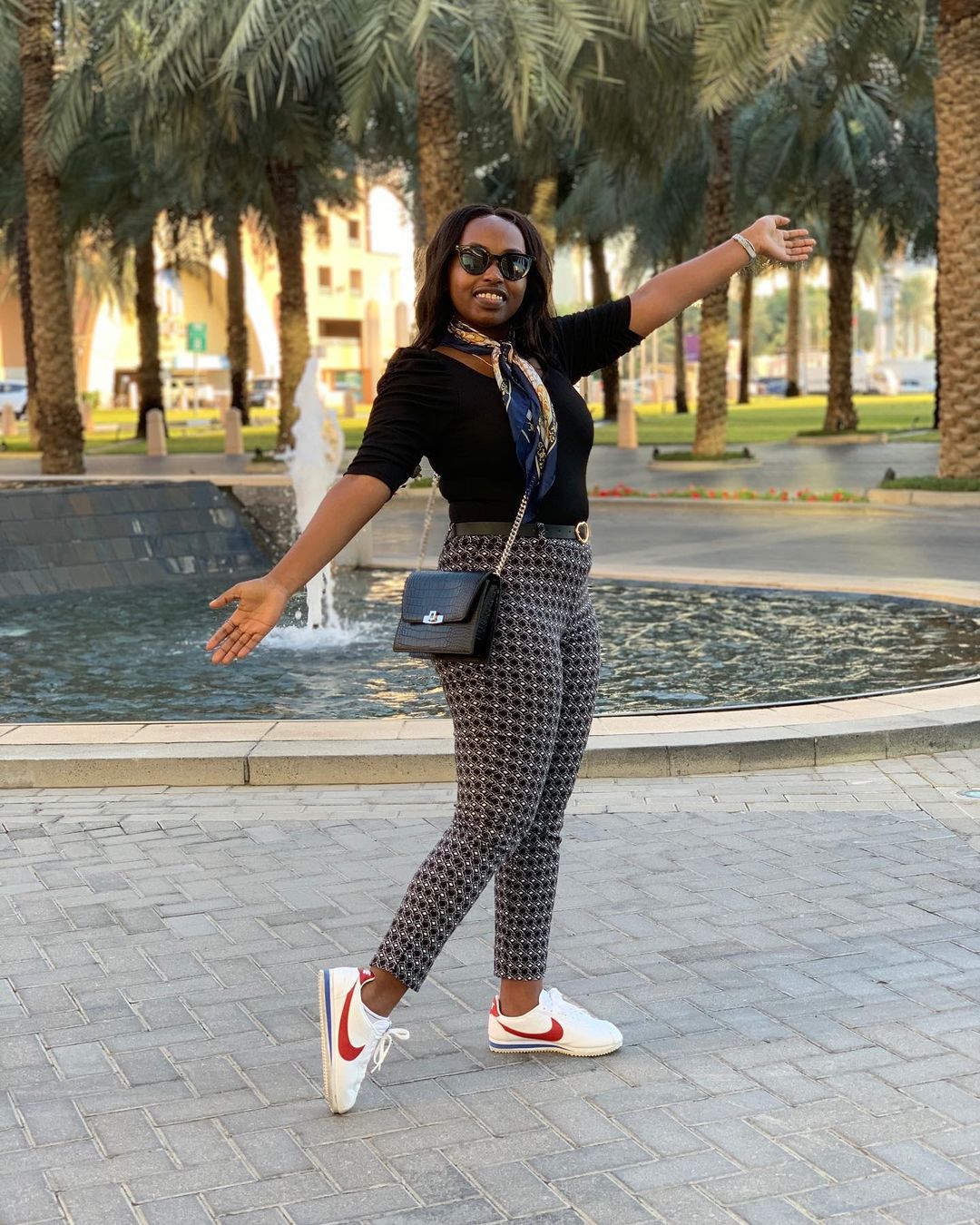 Lavish B-Day Outfit | Anastasia Leonard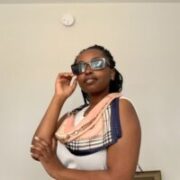 Anastasia Leonard
University of Manitoba | Canada
Anastasia Leonard is a business student at the University of…
Wanna know what college students are wearing all around the world? If you have an #OOTD to share, apply now and get published on RGNN.org!
Living lavish for your b-day? Check out Anastasia's stunning birthday outfit from 2020. She wore a black blouse paired with black and white patterned pants. For accessories she chose a black crossbody bag, a gold buckle belt, black sunglasses, and a luxurious satin scarf. Plus, her sneakers are our all-time favorite: Nike.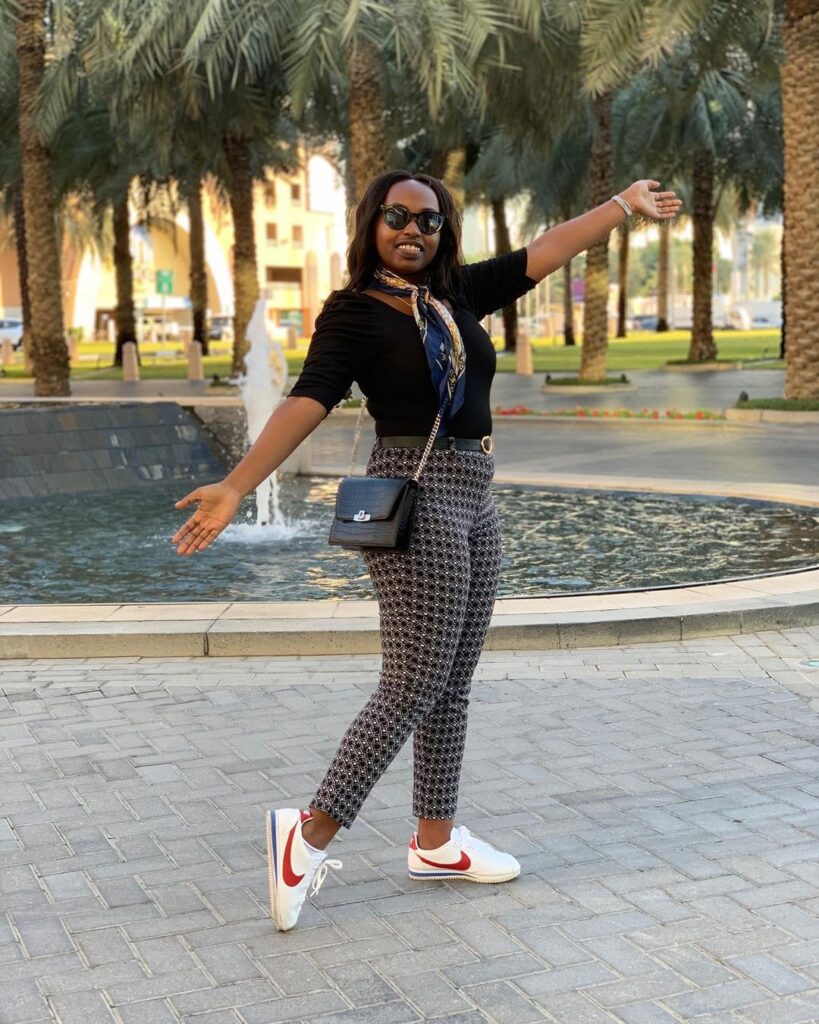 Get Anastasia's Look
Have amazing style? Wanna share your #OOTD? Apply now and get published on RGNN.org!