The Office but You Work at a Fashion Company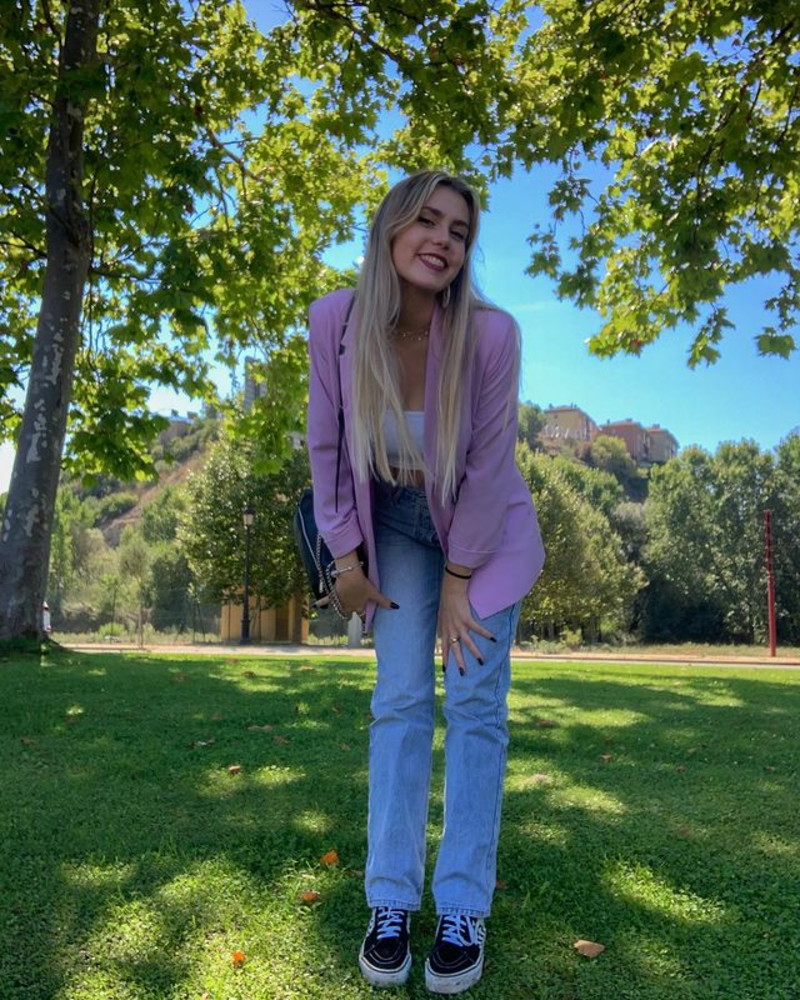 The Office but You Work at a Fashion Company | Carmen Braojos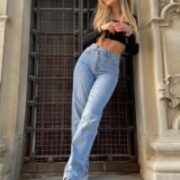 Carmen Braojos
Private Universidad San Pablo CEU | Spain
Hey! I'm Carmen, I'm young fashion lover! My goal is…
Wanna know what college students are wearing all around the world? If you have an #OOTD to share, apply now and get published on RGNN.org!
Is work getting mundane for you? If you are constantly trying to escape the work pressures and don't feel good about yourself, you will most likely suffocate. But as we know, you can never be overdressed, even at your office! That's right ladies you just gotta style it right. In this photo, Carmen is wearing a white cami with a lavender blazer and a pair of light wash denim. She went with a pair of black and white sneakers along with the outfit. A lot of you might be questioning the idea of wearing jeans and sneakers to the office but trust me, it fits right well. She accessorized herself with a bracelet, rings, a necklace, a pair of statement earrings, a flat hairband on her wrist, and a sling bag. It's time to add some life to your boring 9 to 5 job.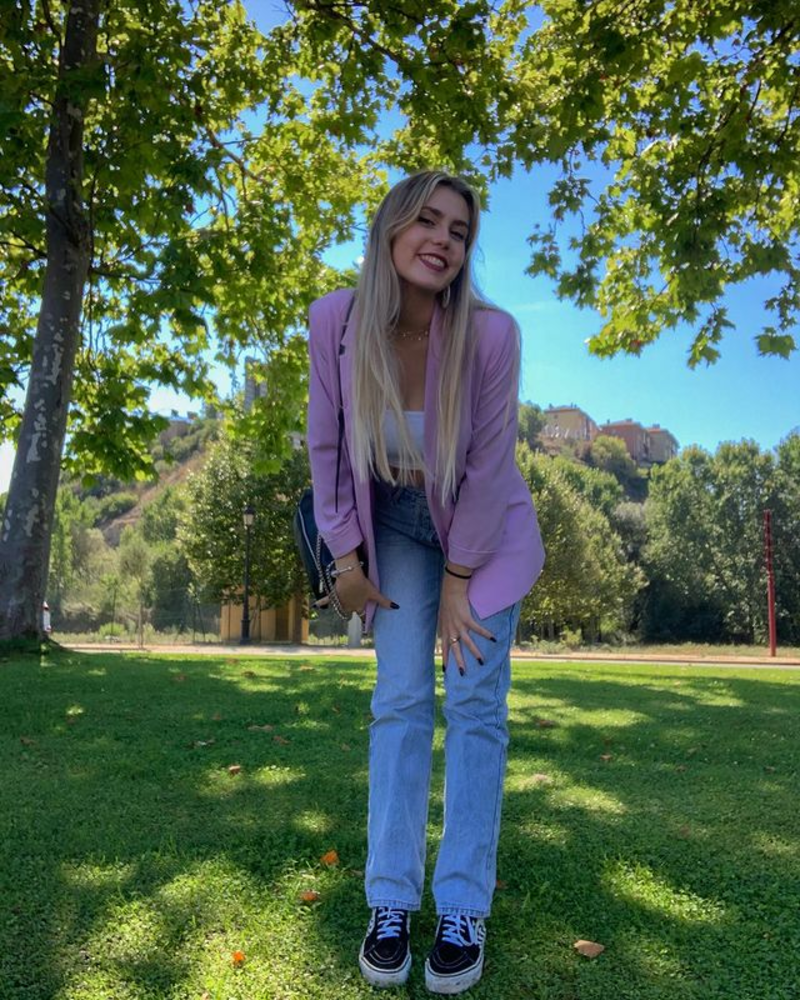 Get Carmen's Look
Have amazing style? Wanna share your #OOTD? Apply now and get published on RGNN.org!