From RGNN to the White House: An Interview with Marita Vlachou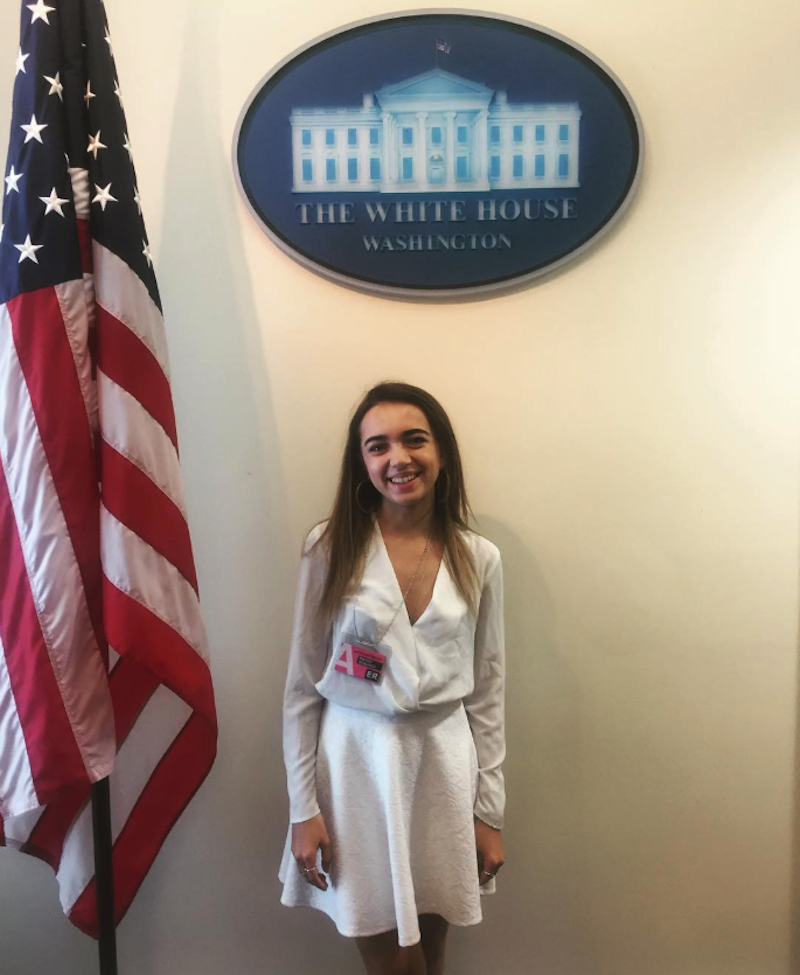 Marita Vlachou at the White House
We launched ROOSTERGNN Academy back in 2016. Only a few years later, our students are working at some of the most important media outlets, and we are so proud! Follow along and read all of our Alumni Spotlights here.
Marita Vlachou took part in our Journalism Internship & Mentoring Program in Madrid, 2016. Here she trained under the mentorship of RGNN Experts Martin Roberts (Reuters, The Times, Al Jazeera), Patricia Rafael Lage (The New York Times, El País), amongst others.
After our program, Marita continued to enthusiastically pursue her career in journalism. She interned at the Greek network Antenna Satellite TV (which involved a trip to the White House!) and went on to work for CNN. She is now employed as a Journalism Researcher by the BBC in the UK. Read on to find out all about her exciting journey!
RGNN: Why did you apply to the Journalism, Photo and Video Internship & Mentoring Program at RGNN Academy in Madrid back in 2016?
Marita Vlachou: The reason I applied to the Journalism Internship & Mentoring Program at RGNN Academy in Madrid back in 2016 was to build on my multimedia journalism skills and receive useful feedback on my writing from respected journalists in the field. Besides, the location of the program in Madrid was very appealing and a great way to explore one of my favorite cities in Europe.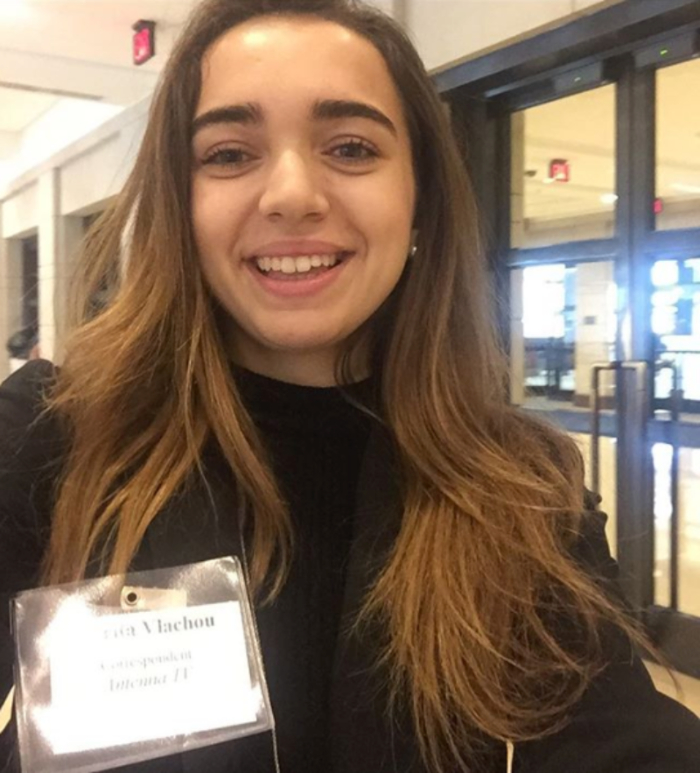 What are the three skills that you learned during your Internship & Mentoring Program at ROOSTERGNN that have been most useful in your career?
MV: The mentors at the RGNN Internship and Mentoring Program helped me develop my news writing skills and taught me how to identify the most newsworthy aspects of any story I choose to cover. I also think the feedback and the notes each of us received on the articles we produced as part of the seminar were very constructive and helpful in identifying our areas of strength as journalists, as well as the areas that needed improvement.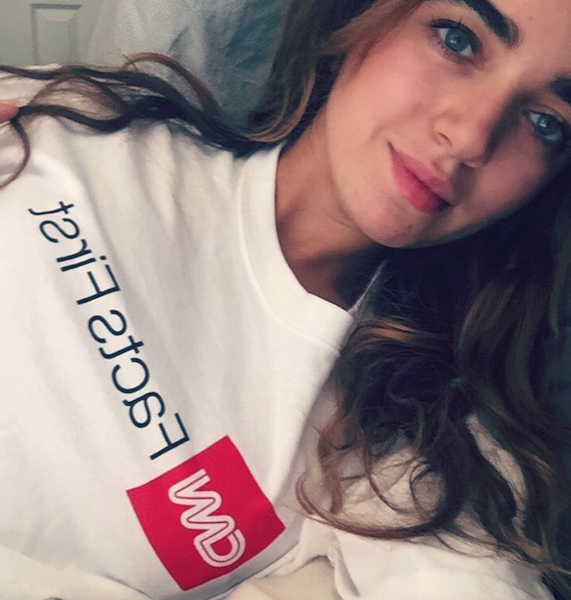 After RGNN, you suddenly posted a photo of yourself at the White House; we were so impressed! What were you doing there? What else have you done since RGNN?
MV: I completed my undergraduate degree at NYU in the United States, where I studied Journalism and Economics. As a student, I interned with the USA correspondent of a Greek network called Antenna Satellite TV. One of our assignments included covering the annual Cyprus Conference in Washington DC in June of 2017, which involved a visit to the White House. Eventually, I moved to Washington to work for CNN in October of 2017. This was an incredible experience, as I got the chance to work on location with CNN's Capitol Hill team, produced behind the scenes for various news shows, and also wrote and contributed to breaking news stories for the network's website.
You are now Journalism Researcher at BBC News. Can you describe a typical day in your job? What has been the highlight of being at the BBC?
MV: A typical day in my job always starts with reading up on the top stories of the day from a variety of trusted news sources and listening to some of my favorite news podcasts. Following that, I attend a team meeting where we discuss what resources the network is allocating to cover the main stories of the day in the UK and around the world. Once the meeting is over, I work closely with producers on identifying the best video material available for their stories and also edit videos to send to clients of the network. All in all, the highlight of working at the BBC has been helping cover the 2019 UK general election on December 12.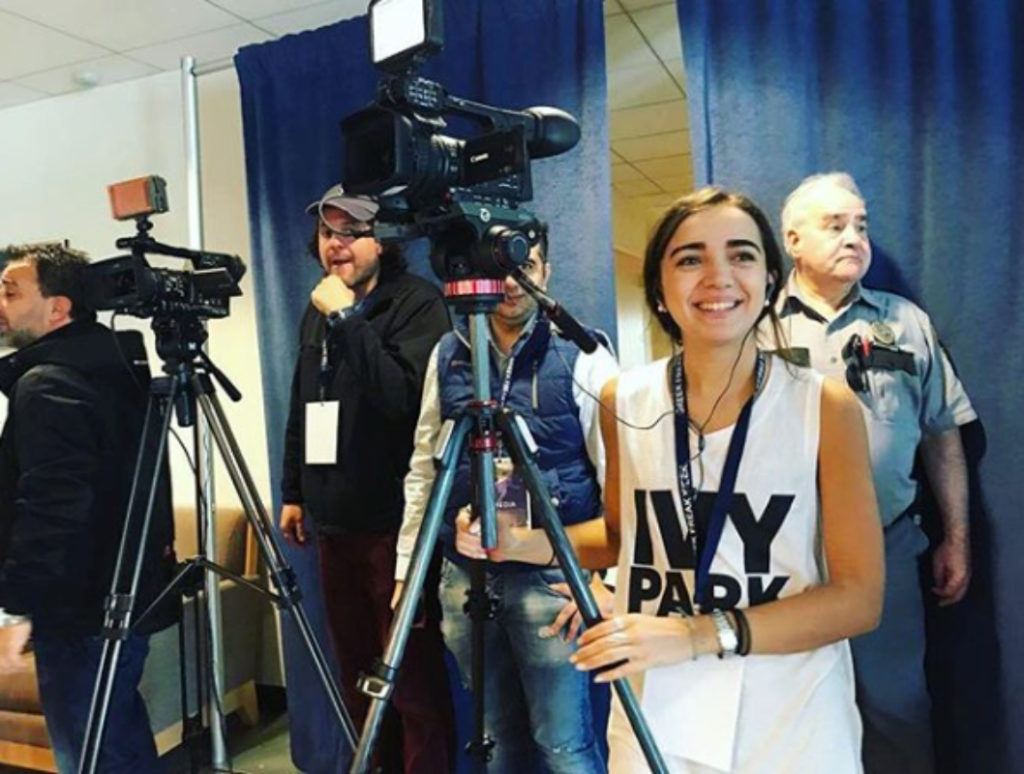 What would be the most important piece of advice you would give to young college students, looking to pursue a career in journalism?
MV: My advice to young college students looking to pursue a career in journalism is to start by applying to a variety of internships based on their interests in order to get a true sense of what the journalism industry looks like in real life.
Moreover, I would encourage them to create good quality work samples, for instance, writing articles for their college newspaper, because employers will always ask for clips when hiring.
Lastly, I would stress the importance of making sure [future journalists] are up to date with the latest trends and technologies in the industry and focus on developing multimedia skills, which are in high demand in the market at the moment.
Connect with Marita on Twitter, Instagram, LinkedIn, and Facebook.
Want to train under the mentorship of our prestigious Experts and Mentors? Check out our upcoming ROOSTERGNN Academy programs here!