RGNN Alum Courtney Bublé Goes on to Work at NBC & Atlantic Media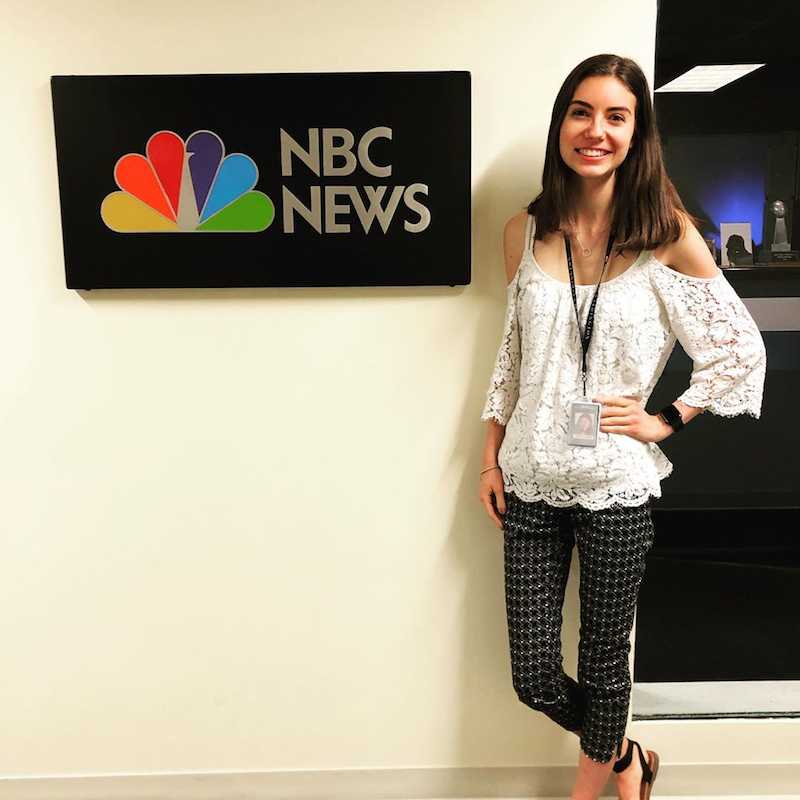 Courtney Bublé at NBC
We launched ROOSTERGNN Academy back in 2016. Only a few years later, our students are working at some of the most important media outlets, and we are so proud! Follow along and read all of our Alumni Spotlights here.
Courtney Bublé took part in the RGNN Academy Journalism, Photo and Video Internship & Mentoring Program in 2017, where she trained under the mentorship of our Experts Benjamin Jones (The New York Times, News Week, CNN International), Denis Doyle (Getty Images, AP, New York Times, LA Times) and Al Goodman (CNN).
Courtney continued to pursue her career in journalism after RGNN, interning at NBC, where she later worked as a Desk Assistant, and then going on to cover stories for Atlantic Media's Government Executive. She has some great advice for those looking to follow her footsteps on Capitol Hill, so let's hear what she has to tell us.
RGNN: Why did you apply to the Journalism, Photo and Video Internship & Mentoring Program at RGNN Academy in Madrid back in 2017?
Courtney Bublé: I applied for the Journalism, Photo and Video Internship & Mentoring Program at RGNN Academy in Madrid in 2017 because I wanted to expand my journalism experiences. I've always done writing, so I wanted to learn about other means of reporting via photography and videography. Also, I'd never been to Spain before, so I was very excited at the prospect of learning these things while traveling.
What are the three skills that you learned during your Internship & Mentoring Program at ROOSTERGNN that have been most useful in your career?
CB: During the program, I learned how to find stories, sources and supporting research in a new and different environment (and one where I didn't speak the language!)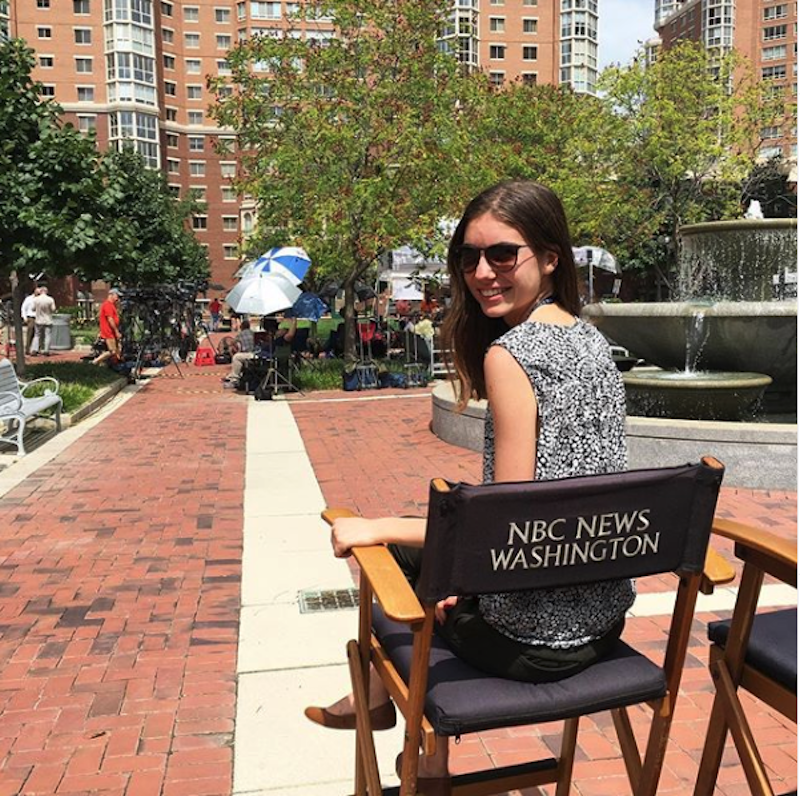 After RGNN, you went on to intern at NBC News and then worked there as a Desk Assistant for over a year. How was this experience?
CB: I had a great experience at NBC where I was exposed to the inner-workings of broadcast and cable news. As an intern for "Meet the Press" I assisted with all aspects of putting on the show from doing research and transcribing sound bites during the week to greeting guests super early on Sunday mornings.
Then as a Desk Assistant [for NBC], I helped coordinate on-air traffic for MSNBC, wrote for NBC Digital, worked overnight shifts, and contributed to the production of Nightly News, among many other things.
You now have the exciting job of covering federal management at Atlantic Media's Government Executive. What exactly does this involve on a day-to-day basis?
CB: In my current job with Government Executive, on a day-to-day basis I'm researching, writing, interviewing and interviewing sources for daily stories and long-term pieces. Sometimes I cover hearings on Capitol Hill or attend other events throughout Washington, D.C. The federal government is so vast, so there's a lot I still don't know, but I enjoy the challenge of figuring it all out.
What would be the most important piece of advice you would give to young college students, looking to pursue a career in journalism?
CB: My biggest piece of advice would be to work as hard as you can for your college's newspaper, TV station or other outlet–don't just use them as a resume builder. It's much easier to pitch yourself in job interviews when you can talk about tangible journalism experience you have.
Connect with Courtney Buble on Twitter, Facebook, LinkedIn and Instagram.
Want to train under the mentorship of our prestigious Experts and Mentors? Check out our upcoming ROOSTERGNN Academy programs here!