Is Charlotte Tilbury's Pillow Talk Lip Liner Worth $22?

Testing the Charlotte Tilbury Pillow Talk lip liner | Tenzin Tsephel
We all want to know the secret to achieving those nice plumpy, full lips without going under the needle. Lip liners are the best way to go about this, but which one to choose? This is where Charlotte Tilbury's "Pillow Talk Original" lip liner comes into play. Rated as one of the best sellers for lip liners ever since it came onto the market, I decided to give it a try and see what all the talk was about. To ensure I could achieve the most plumped lips possible, I followed Huda's tutorial. Stay tuned until the end where I compare the lip liner to a cheaper alternative.
The Huda tutorial I followed to test Charlotte Tilbury's lipliner
The retail price of the Pillow Talk Original lip liner is set at $22 and is said to have been a good match for every skin tone. Tilbury's lip liner became such a success that it is now available in two other shades: "Pillow Talk Medium" (a warm berry pink color) and "Pillow Talk Intense" (a deep tawny brown color). It is said that the medium shade is ideal for tan and olive skin tones whereas the intense shade is perfect for deeper toned skin. I chose the "Pillow Talk Original" shade which is a pink nude color as I normally prefer a more natural look.
Huda plumps her lips with a lip-suction tool to help start things off and since I didn't have that, I buffed my lips with a lip scrub and then used a toothbrush (a commonly-known technique known to also help). She then applies a light concealer and blends it on the outer edge of the lips to slightly cover the natural lip line. Once that is completed, you take the liner and trace your entire mouth. This is where you can dramatize the size of your lips by tracing a thicker line around your lips. Make sure this is just enough to make them noticeably larger, but not so much to go overboard.
This is shown in the picture below: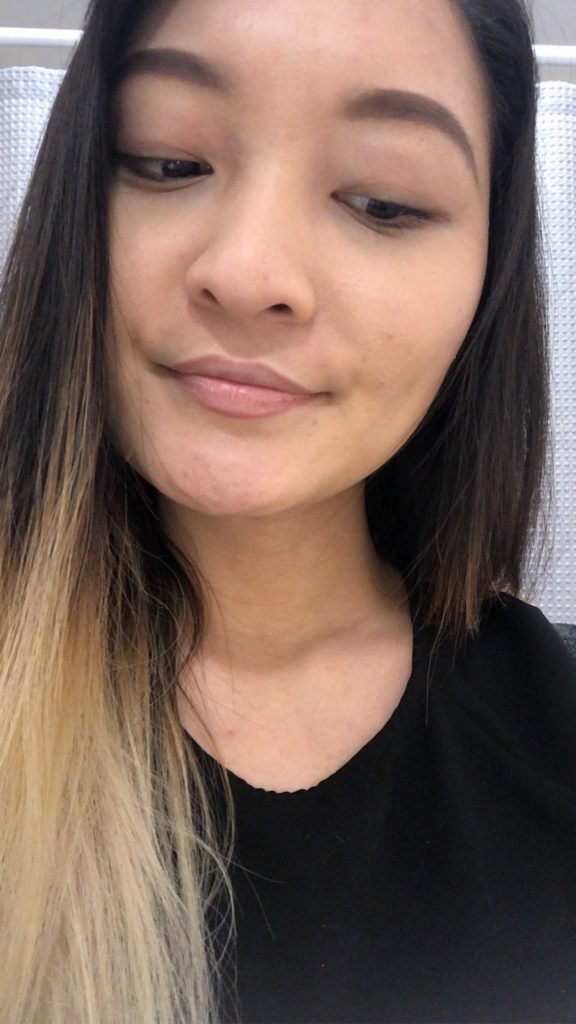 After you slightly enlarge the outer lip line with the pencil, you want to color and shade in the pencil on both the top and bottom lips and then blend the color in with your finger—this is done so the lip liner serves as a good base for your lipstick or lipgloss. Finished. For my results, I decided to only show pictures of the lip liner alone with no lipgloss or lipstick for everyone to see what the product is like on its own. See below for the color blended in on the lips.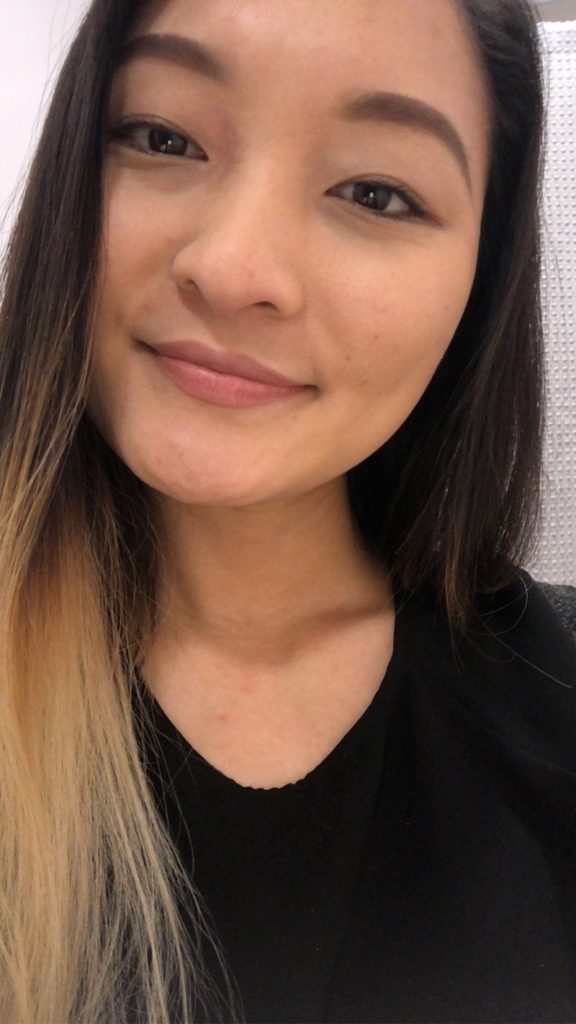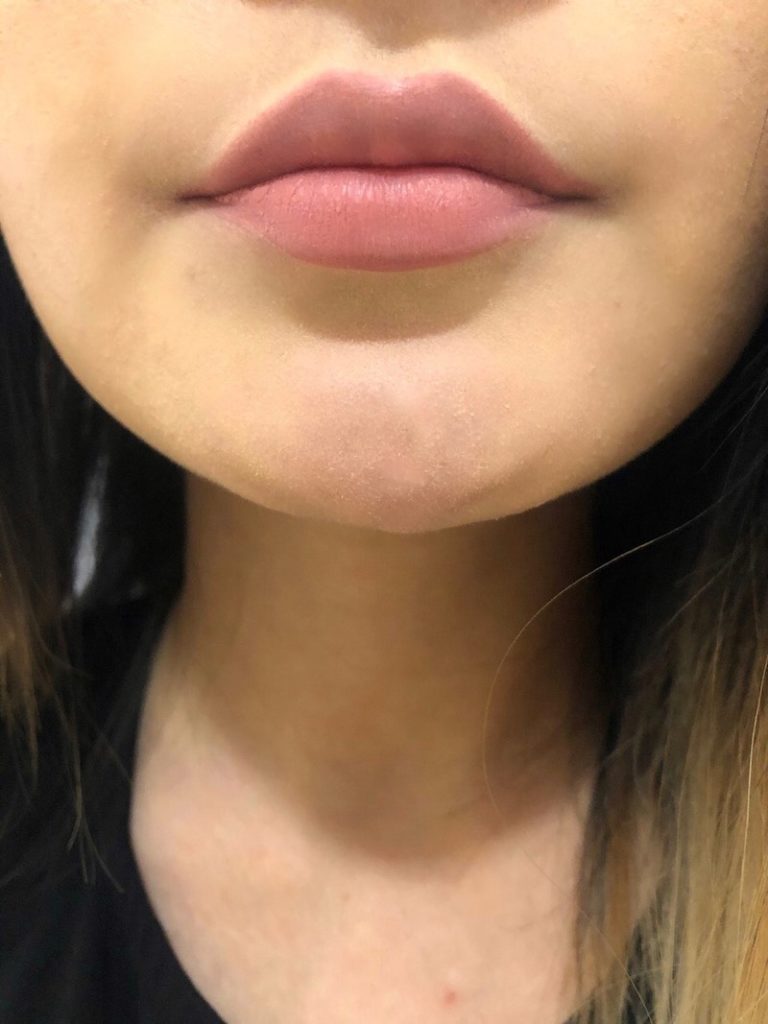 Overall: Charlotte Tilbury's "Pillow Talk" lip liner is a product I would not mind purchasing again. The liner worked well in making my lips appear plumper and larger. The only downside is the price, and this may steer some buyers away. The lip liner did last a full day at work for me which is about eight hours so that is a win for me! I am interested in trying one of the newer shades, "Pillow Talk Medium" since I do have olive/tan skin and I want to see how well that might look compared to the original version. Otherwise, I am also interested in pairing her lip liner with the lipstick it's supposed to go with anyway as I think that would help make "pop" more. I loved the shade this liner came in too as it's subtle but also obvious that it's there.
Testing the dupe: NYX's Suede Matte "Brunch Me"
Although I am in love with the Pillow Talk lip liner, I do believe that the desirable "full, plumped lips" is achievable through any lip liner, which is why I decided to throw in a twist and test it out on a cheaper alternative.
I decided to compare the Pillow Talk lip liner with NYX's Suede Matte "Brunch Me" lip liner sold for a retail price of $4. A lip liner that is not only sold at beauty and makeup stores, but also in drugstores. I got this one from CVS.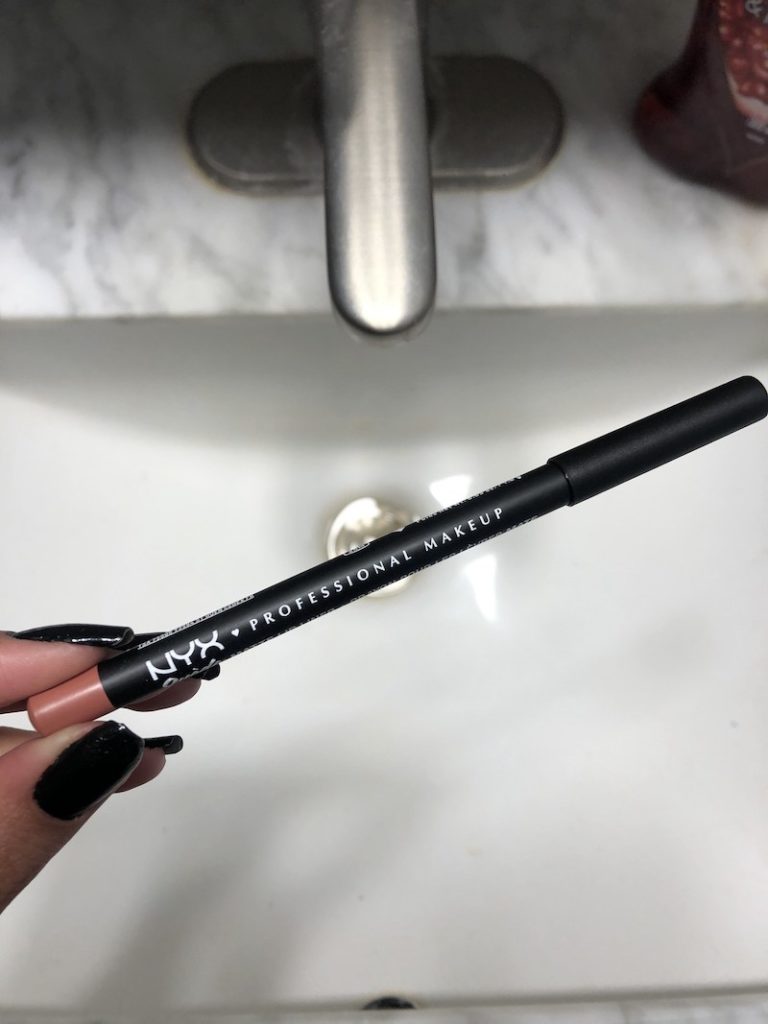 Following Huda's tutorial, I applied the NYX lip liner the same way as the first one and here were the results.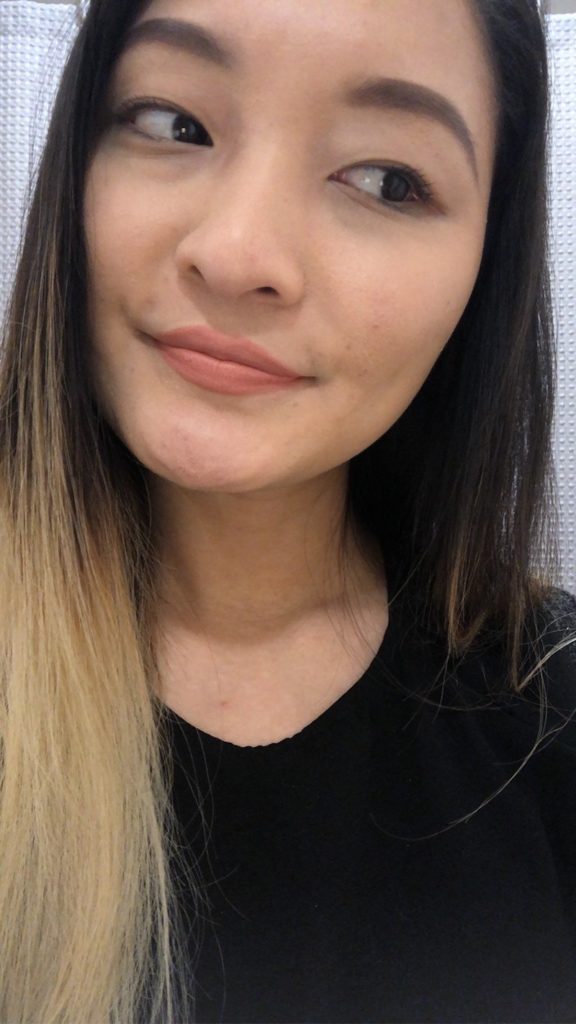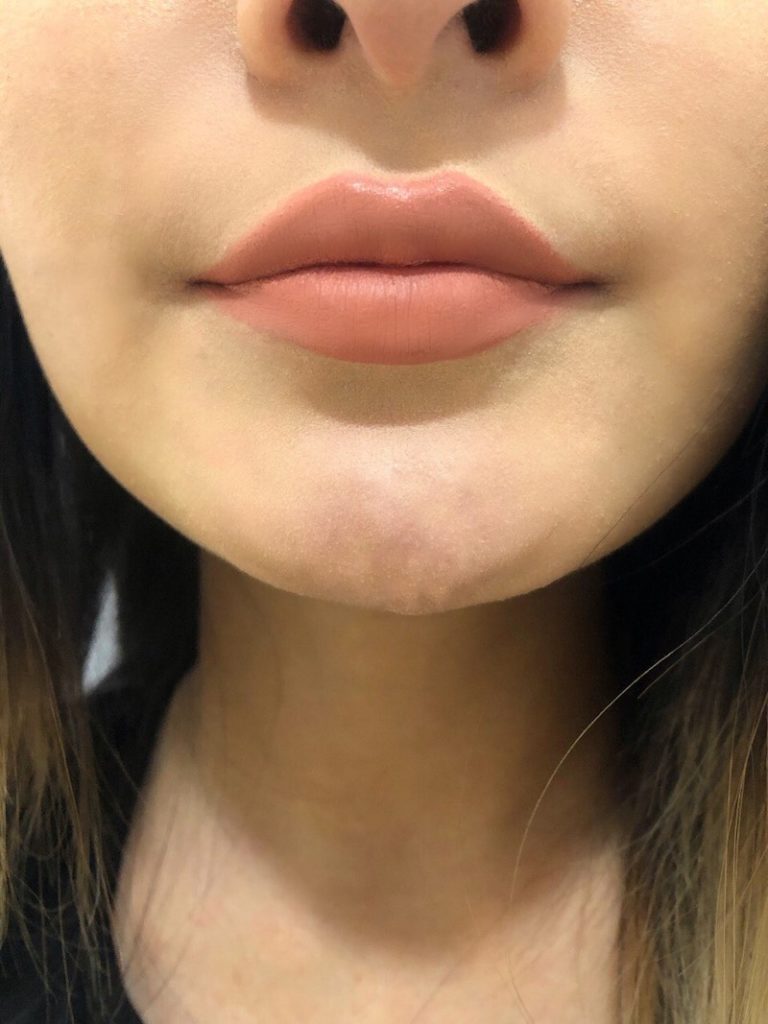 Conclusion: Both lip liners, in my opinion, do the same job. Similarities lie within the experience that both lasted a full day's out and both helped with the appearance of a larger and more plumped smile. The only big difference is the price, as one is tremendously more expensive than the other and this might be due to the image or the qualities of the products. In the end, I found myself preferring the Pillow Talk product because I enjoyed the smoother application, whereas the NYX one was a bit rough on the lips.
Do you have what it takes to write about beauty?
Apply now and get published on RGNN!