3 Ways to Style a Bucket Bag #OOTD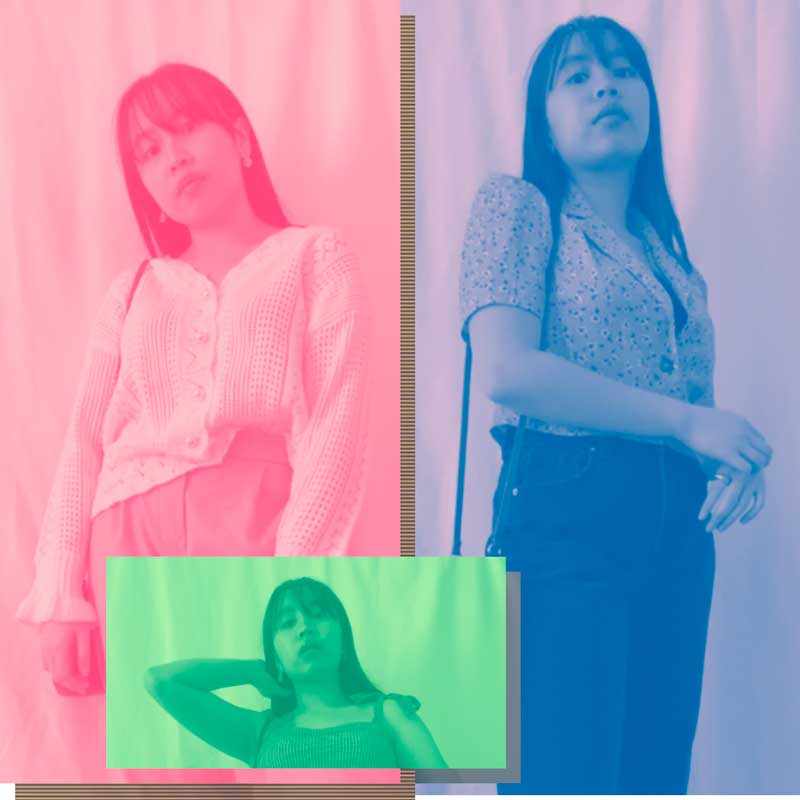 Styling my bucket bag | Eileen Nguyen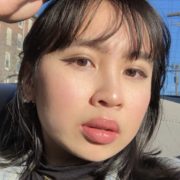 Eileen Nguyen
Rutgers, The State University of New Jersey at Newark City Hall | USA
Eileen Nguyen is from New Jersey and she goes to…
Wanna know what college students are wearing all around the world? If you have an #OOTD to share, apply now and get published on RGNN.org!
Before I showed you how I styled a red mini bag, now it's time for the bucket bag to shine! Bucket bags have been a huge trend in 2018-2019 and still continue to make a statement in the fashion scene. Their shape and style make it easy to carry the basic necessities and strut any look in style. I'll be showing you how I style a denim bucket bag in three ways. The denim material makes it easy to match with almost any outfit, along with its chain detailing.
Look 1: Neutrals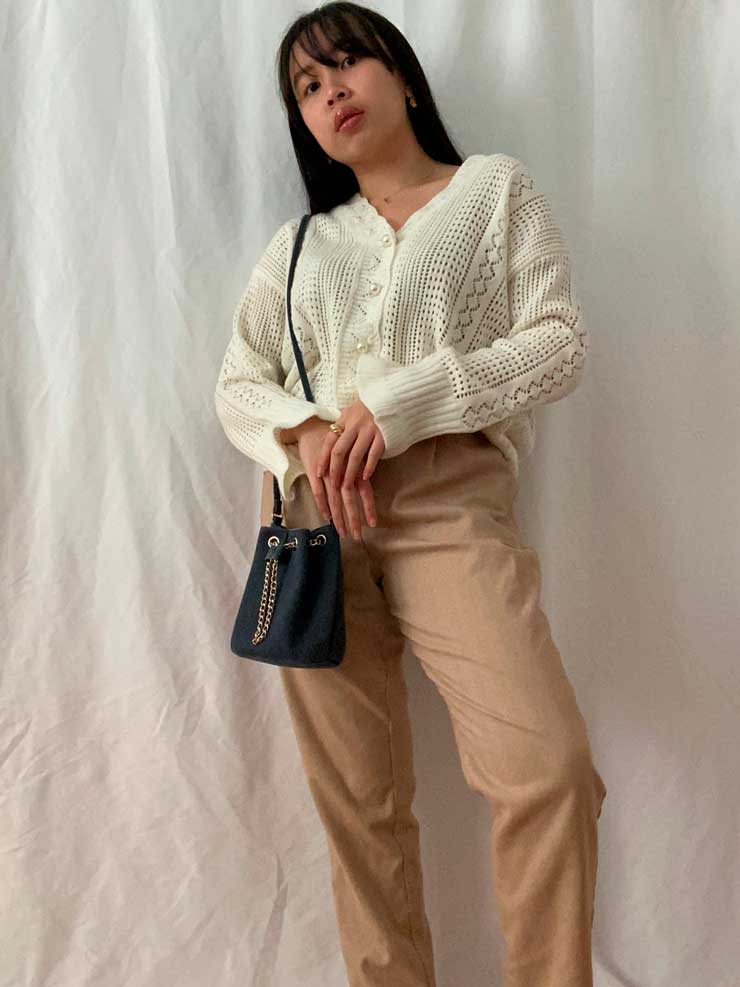 Starting off simple, I paired the bucket bag with this neutral combo. In this case, the bag adds a pop of color and also a different texture but it still compliments the look because of its gold chain detailing. The gold complements the neutral look, especially with the khaki-colored pants. The cardigan has a pattern that gives off a very classic and mature style, but the bag almost combines with it to make a more youthful and casual outfit. For shoes, I would pair this with black boots.
Look 2: Yellow Floral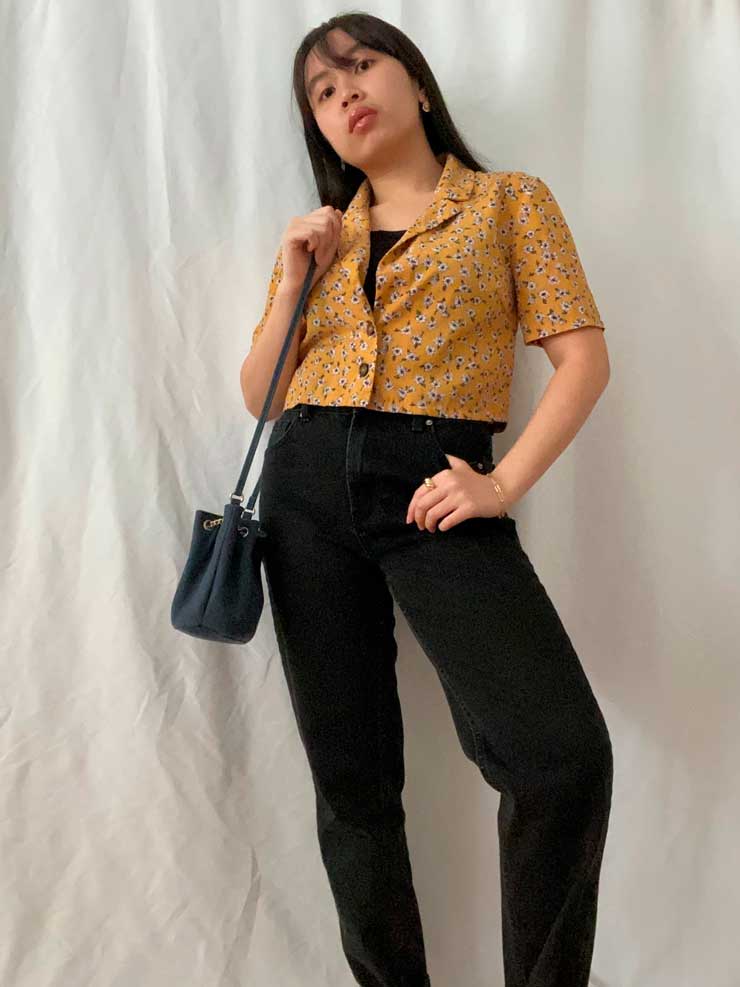 This look certainly has a dark presence to it, but with the yellow button down it brings the outfit a lot more life. I like to think of this look like lemon and water, since the top is yellow which is the color of a lemon, and the bag is blue like how we associate the color of the water. It is a strange way to think about an outfit combination, but when I put outfits together I like to think this way to see which colors go well together. For shoes, I would wear either sandals or sneakers to keep the look muted and casual.
Look 3: Summer
This outfit screams summer, with the linen shorts and gingham print tank top. The bag basically the everyday bag in this kind of look because the outfit is very simple. For warmer days, like when going to the beach, this is the outfit that would definitely be worn when just sitting having fun in the sun. The materials of both the top and the shorts are light and allow the cool breeze to come through. I would style this look with a pair of sandals for an easy-going ensemble.
Get my look ✨
Have amazing style? Wanna share your #OOTD? Apply now and get published on RGNN.org!