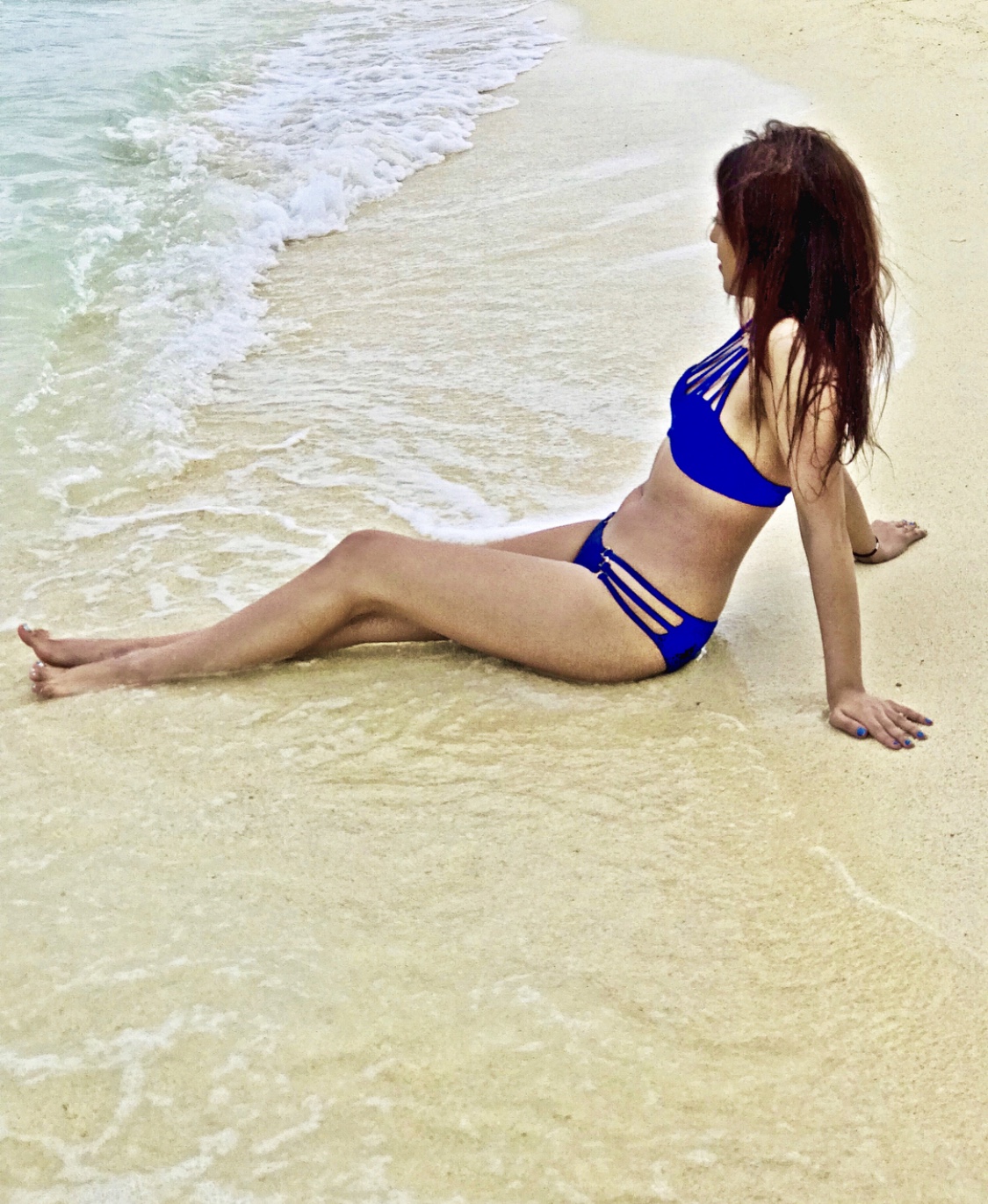 Summer bikini look | Rashi Anand
Wanna know what college students are wearing all around the world? If you have an #OOTD to share, apply now and get published on RGNN.org!
Even though most of us must be under a lockdown, or having to deal with restrictions, it does not stop us from planning our summer outfits or spending a lazy day at the beach listening to the waves. I have put together a couple of chic, yet stylish looking outfits that one can wear to the beach or on a hot sunny day. Hopefully, this would give you some ideas on how to style your looks for any specific event or activity coming up.
Beach Vacation Look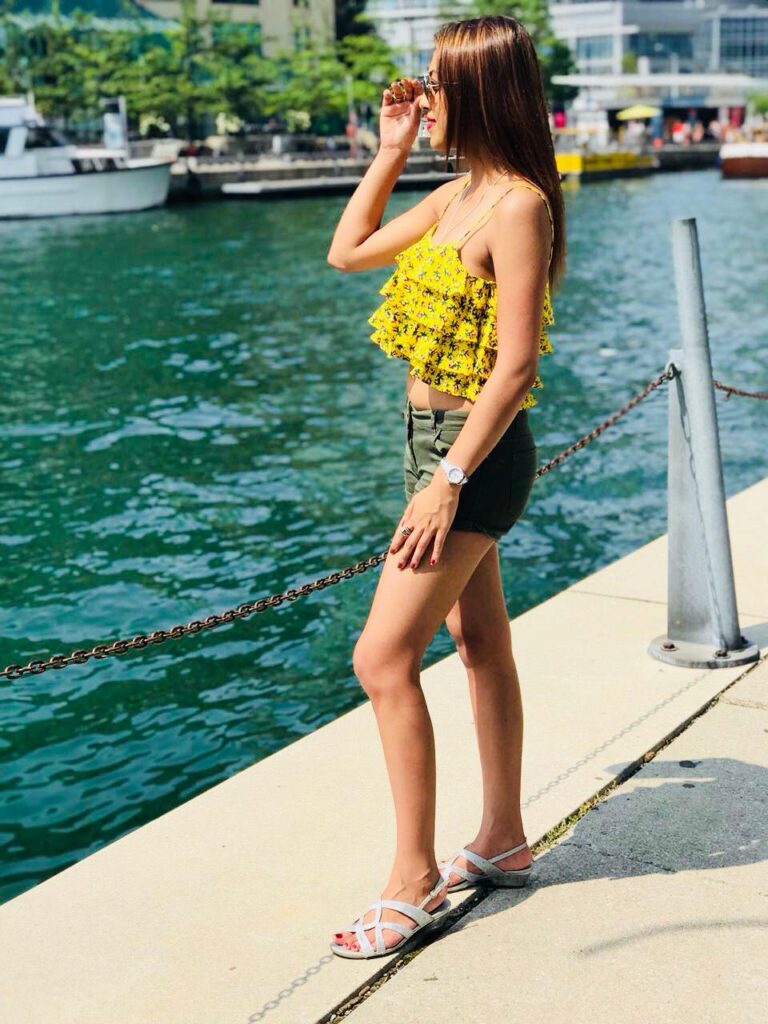 For this look, I chose a bright yellow floral crop top along with olive-green denim shorts. I chose two contrasting colors that (i.e. yellow and green) as they reflect the suns light the best. I decided to have a floral top since the shorts were in a solid color, therefore attempting to not make the look too simple. In the end, I styled it with a pair of sunglasses to pull the entire outfit together, making it more fashionable.
Boho Inspired Outfit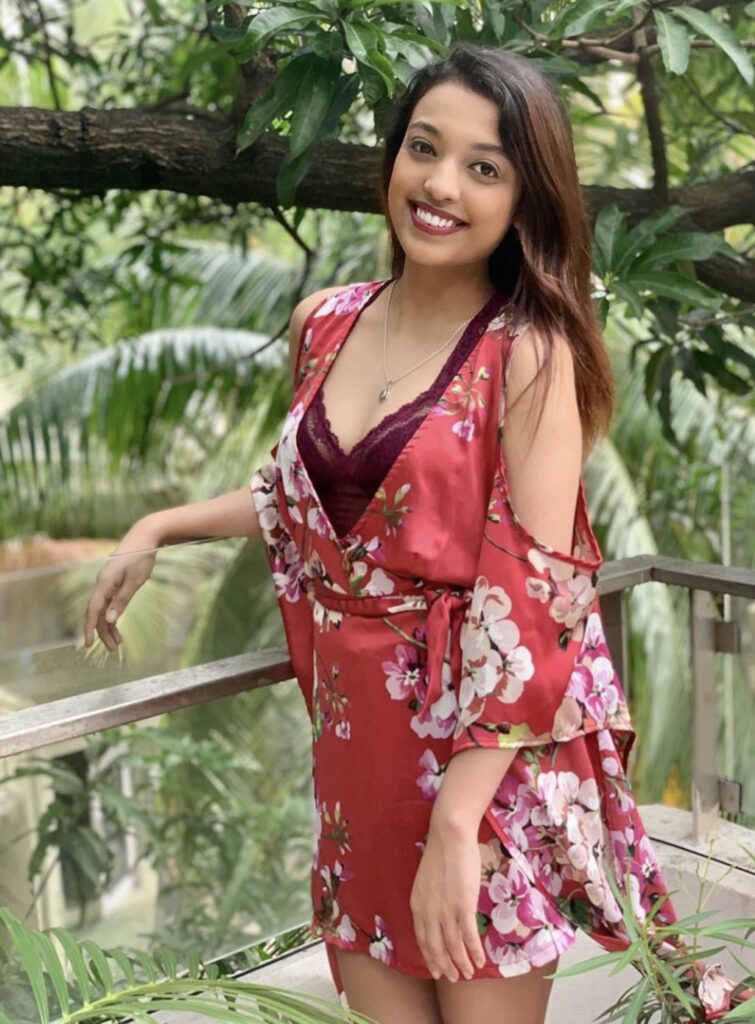 This is a very simple look that consists of a lose fitted dress with extra-long sleeves (cold should sleeves). I have paired this dress with a bralette, but you can wear it with a bikini or any bathing suit for that matter (you can turn the dress into a cover-up). It is quite simple yet elegant and sexy at the same time. You do not have to always flaunt you're bathing suit when you have a dress like this.
Casual Outfit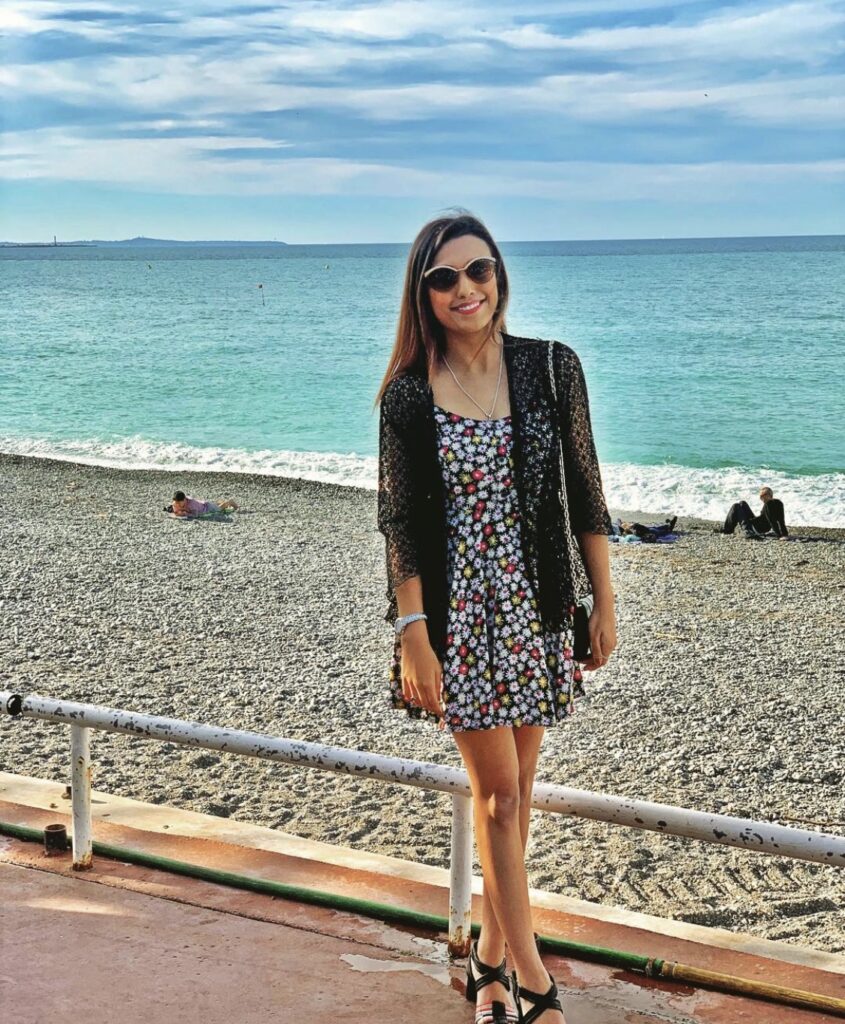 For this look, I attempted to style the outfit in a very comfortable yet chic way. What is simpler and more stylish than wearing a printed dress for the summer? This outfit is quite colorful, vibrant, and fits perfectly with the summer vibe. I have also added a flowery lace jacket that matches the pattern of the dress, along with black wedges and a black and blue handbag to combine the entire look together.
Summer Date Look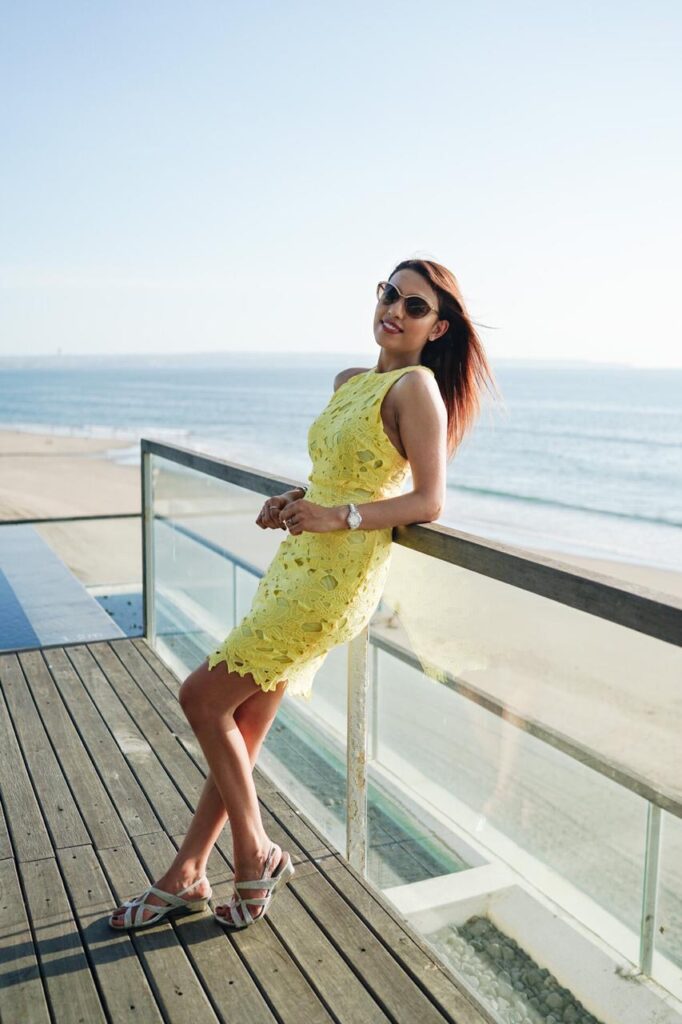 For this beachy date look, I styled it to be a little dressy, cute and flirty at the same time. I paired a bright yellow textured dress with silver shimmery sandals and a pair of sunglasses.
The dress is figure hugging and short therefore making the entire look very sexy. You can opt to wear this for a date night or for a late brunch; this look is very versatile and can be worn for any occasion.
Summer Bikini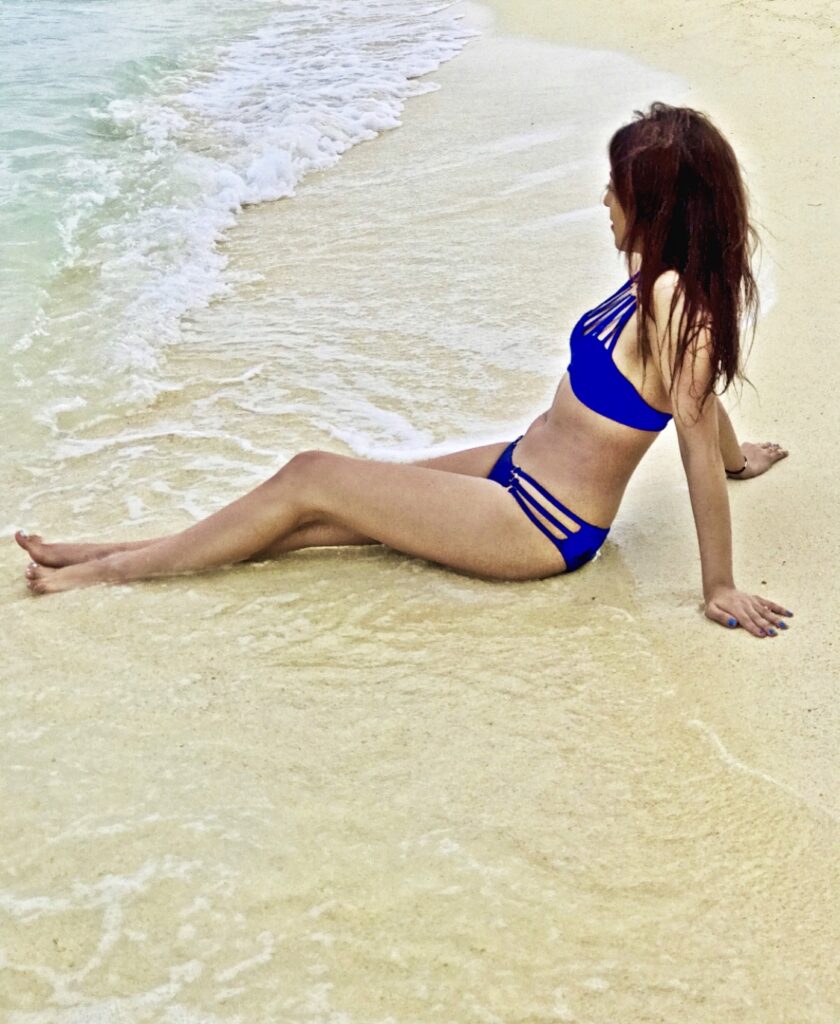 For this summer outfit, I chose a bright blue bikini to wear on the beach. I like the top of the bikini as it has a different pattern/design (choker inspired straps), and this pattern is also found in the bottom, therefore giving a sense of unity. This bikini can be adapted and styled in multiple different ways and would also look great under a beach cover-up.
Get my look ✨
Most of the pieces that I styled have been in my closet for years. I have linked the original piece as well as where you might be able to find something similar.
Have amazing style? Wanna share your #OOTD? Apply now and get published on RGNN.org!