3 Heels I'm Obsessed With and How I Style Them #OOTD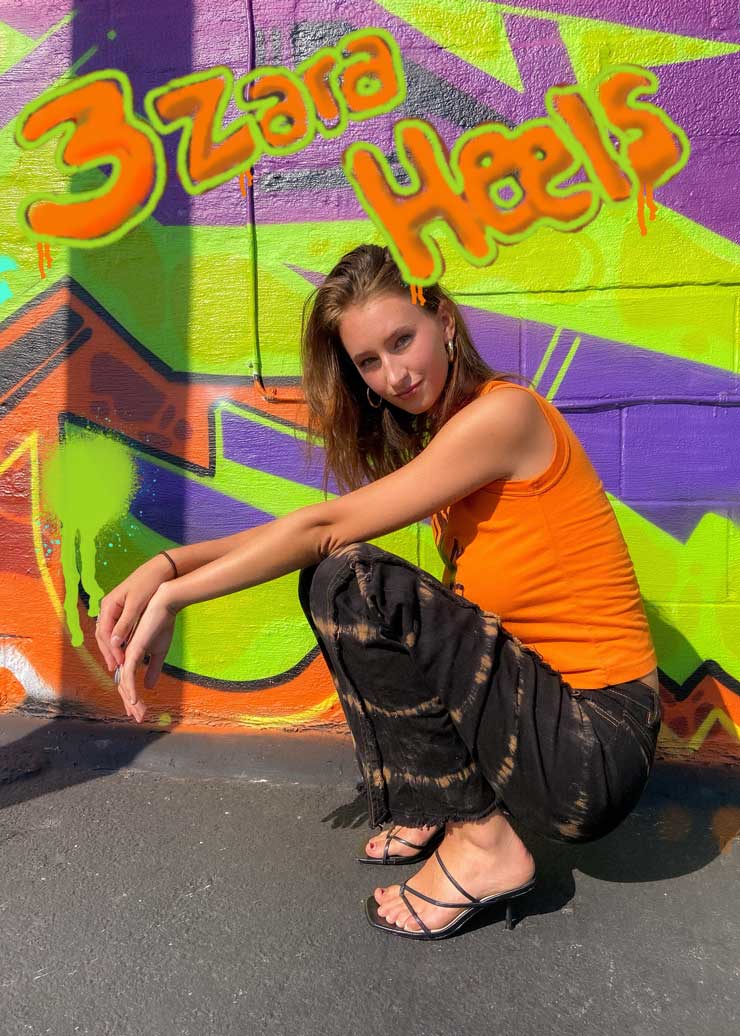 3 heels I'm obsessed with | Eloise King-Clements
Wanna know what college students are wearing all around the world? If you have an #OOTD to share, apply now and get published on RGNN.org!
As someone who grew up in a small town in Maine, which in fact, are all the towns in Maine, fashion and glamour could only be found on screens. I spent years longing to live with those bright lights and crowded subways. As you can imagine, when I finally moved to the city my mind was opened to the endless amounts of jackets, heels, tops, and pants that were not Patagonia or L.L. Bean brand. In preparation for my move back to Manhattan, I've bought three adorable, and comfy, pairs of Zara heels. Here they are and how I style them:
The Lilac Heeled Sandal
Lilac heels | Eloise King-Clements
The most colorful sandals that will take any outfit to the next level. With these, I paired a cropped white tank top and thrifted green and white polka-dot boy shorts.
The Pink Satin Kitten Heels
Pink heels | Eloise King-Clements
Usually, I wear these with a dress, but here I thought they paired well with a low rise, flared, dark wash jeans, and a pink baby tee.
Sadly, the heels went out of stock, but here's a perfect dupe:
The Black Strappy Heels
Black heels | Eloise King-Clements
These heels are the most comfortable heels I've ever worn. Easy to dress down or up. I styled them with these dyed I.AM.GIA black pants and an orange thrifted boy's shirt.
Have amazing style? Wanna share your #OOTD? Apply now and get published on RGNN.org!