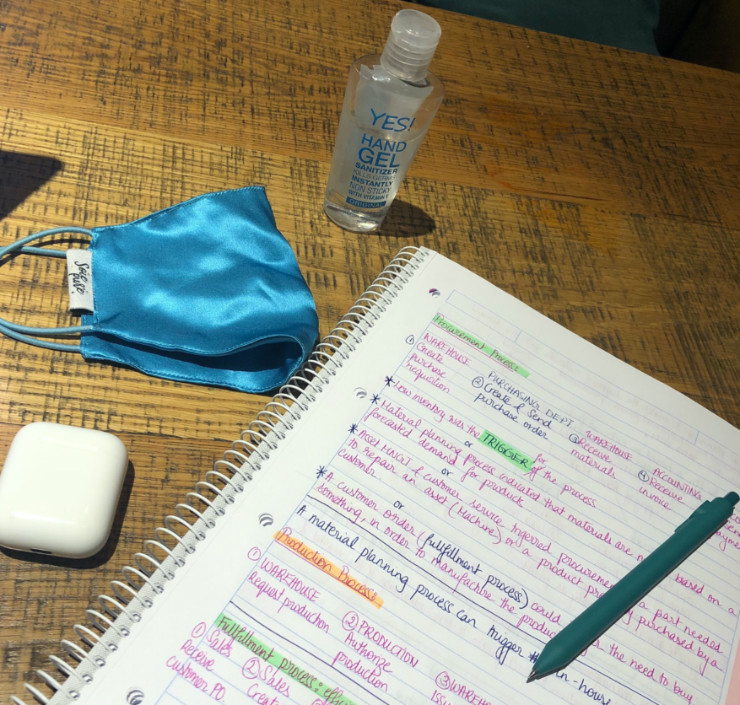 Airpods, silk face mask, sanitizer, notebook, bag from Zara | Haya Jadayel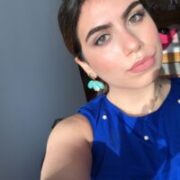 Haya Jadayel
American University of Beirut | Lebanon
Haya Jadayel is a student at the American University of…
Being in lockdown and self isolation for the past few months, it is always nice to go out whilst taking the right precautionary measures. With the online semester starting, most of us will opt for studying at a café, rather than at home, where we have spent most of our summer binge watching Netflix shows.
Here are my essentials that are always in my bag when I decide to study at a cafe: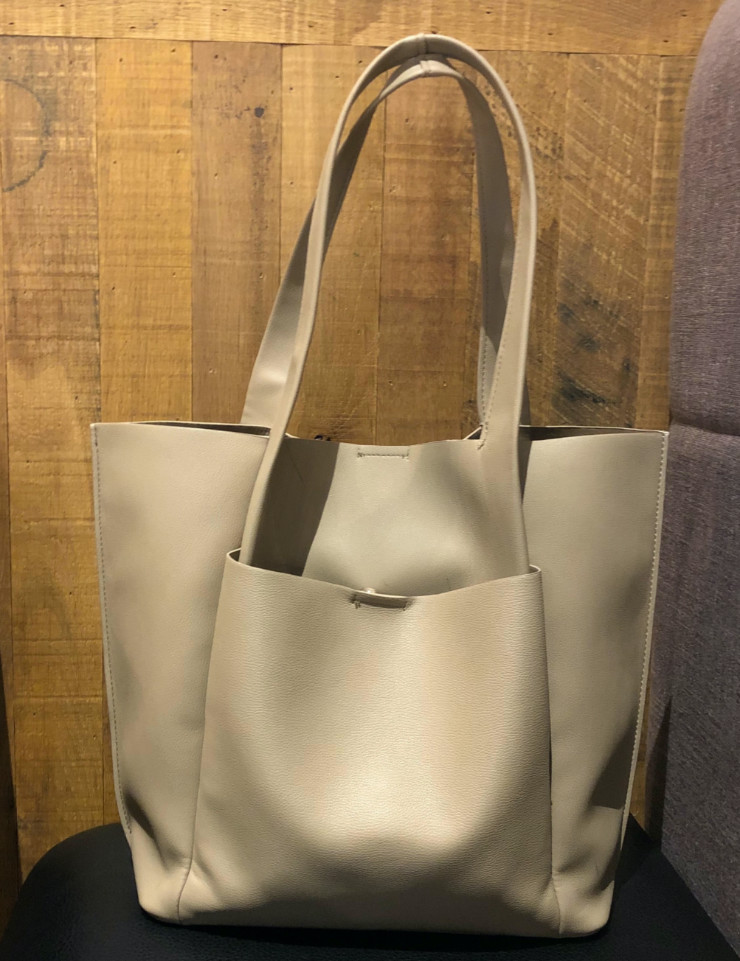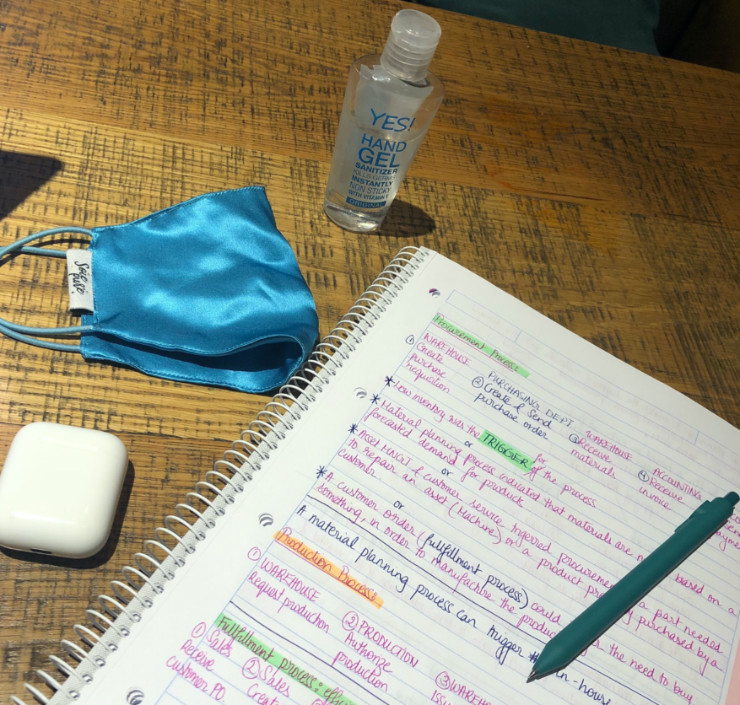 A MASK! The most important thing to keep a hold of this season. I usually have 2: a silk one, which I wear as soon as I leave my house, and a medical disposable one, which I wear upon leaving the café – usually after a coffee or a meal.
Hand sanitizer: It's so important for me to always make sure my hands are clean! Luckily, many cafes do have a sanitizer dispenser in every corner, but you can never be too safe.
Hand cream: Sanitizing does dry out your hands, so handcreams are a must. My favorite is this one from L'Occitane, available for $24.00.
Wallet: I use Apple Pay most of the time, in order for me to limit touching cash, but I always keep some change in my wallet in case of emergencies.
Hair ties: I know most of us have one on our wrists, but you can never be too sure!
Stationary: Just because the setting of university has changed, doesn't mean the focus and work we put into it has too! I love having 3 pens, each in a different color, and a pink and yellow highlighter.
Notebook: I cant ever study or virtually attend any of my classes without a notebook. I love taking notes with a pen and paper.
Laptop + charger + adapter: The essentials.
Phone charger/cable: Let's face it, we're using our mobile phones so much more than before.
Water bottle: With the mask being on all the time, I start feeling like my skin is drying up, and the best way to tackle it is to ensure I'm drinking enough water.
Mascara: Since half my face is covered most of the time, I let my eyes do the talking and apply so much mascara on my lashes. The one I've been using lately is one from Kiko, available for 4.00€.
Let me know what you have in your bags!
Do you have what it takes to write about fashion?
Apply now and get published on RGNN!