Poshmark Parties: The Basics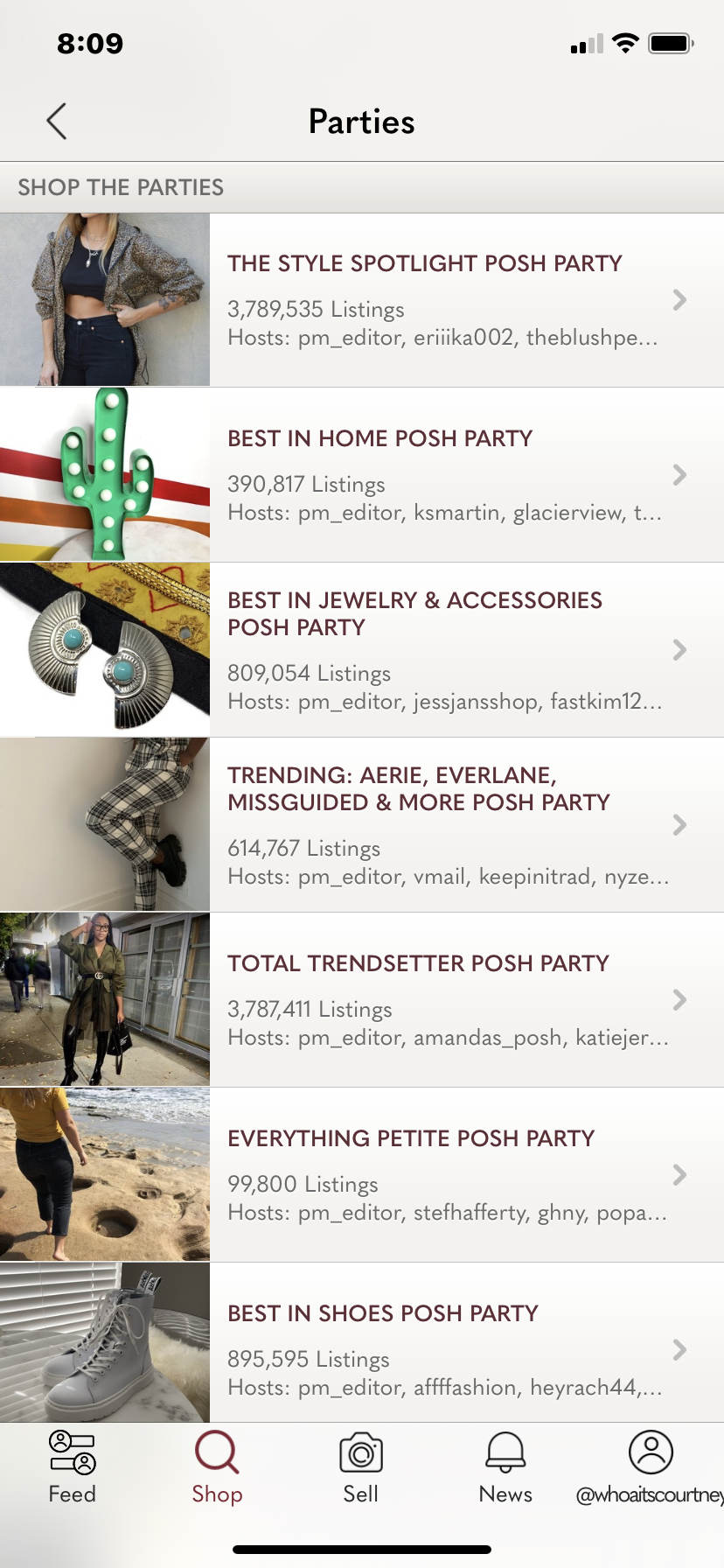 Poshmark Parties: The Basics | Courtney Stapleton
As many of you probably know, I am obsessed with all things Poshmark. I've written many articles in the past about my Poshmark tips and tricks, and today I'm back with some more! In this article, I'll be discussing the famous in-app Posh Parties.
What is a Posh Party?
These "Posh Parties" are real-time shopping events (all held in the Poshmark app) where people come to shop, sell and share clothing, accessories and home goods. Poshmark currently hosts four parties each day. All times listed below are in PST.
9 AM: Brand Party – Poshmark chooses some of the community's favorite brands and feature them at this time. Some of the brands include Louis Vuitton, Fendi, Gucci and more.
12 PM: Category Party – These parties feature items from different categories such as handbags, jewelry or shoes.
4 PM: Department Party – These parties focus on different departments such as kids, men or maternity.
7 PM: Style Party – Typically these parties are focused around trends and styles, i.e. "Street Style" or "Day to Night Looks."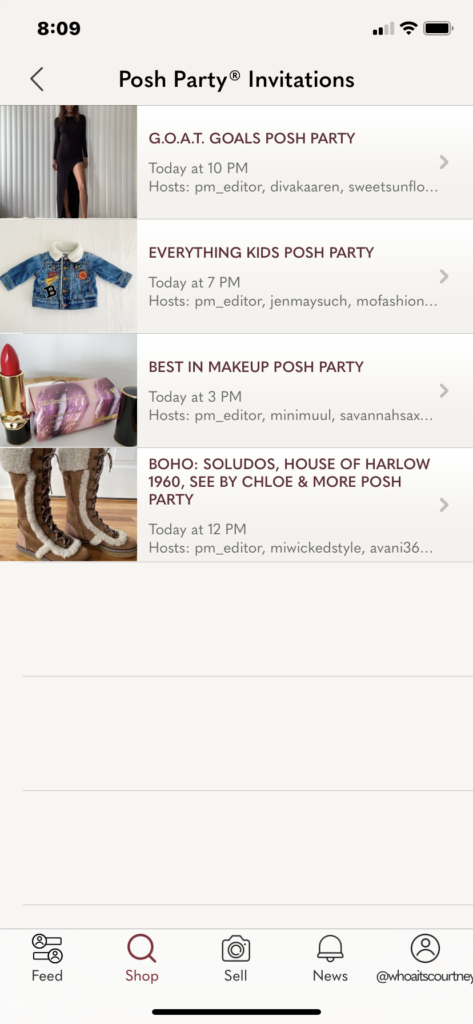 During and after the party, you can look through the specially curated showrooms to shop for items.
How do I share a listing to a party?
Sharing and participating in parties is simple! To share a listing to a party, you have to make sure you are within the party time. Typically each party will last up to two hours, so you have that much time to share your listings to the party.
After the party has started, all you have to do is go to the listing you want to share. Click the "share" button then choose to share to the current party. As long as your item aligns with the party theme, it will be shared! If you're creating a new listing at the time of a party, you can also share it to the party at that time.
I always make quick sales during these parties so I try to participate in them each day!
Host Picks
My last tip is to reach out to the Poshers who are hosting each party. A simple comment on a recent listing asking if they will check out your closet goes a long way. If your listing is chosen as a "Host Pick" during a party then it goes into a special section of the party and is more likely to be sold. You can also mark any listings chosen as a Host Pick with "HP" or "Host Pick" so poshers who see your listing later will know it was an item favored by party hosts.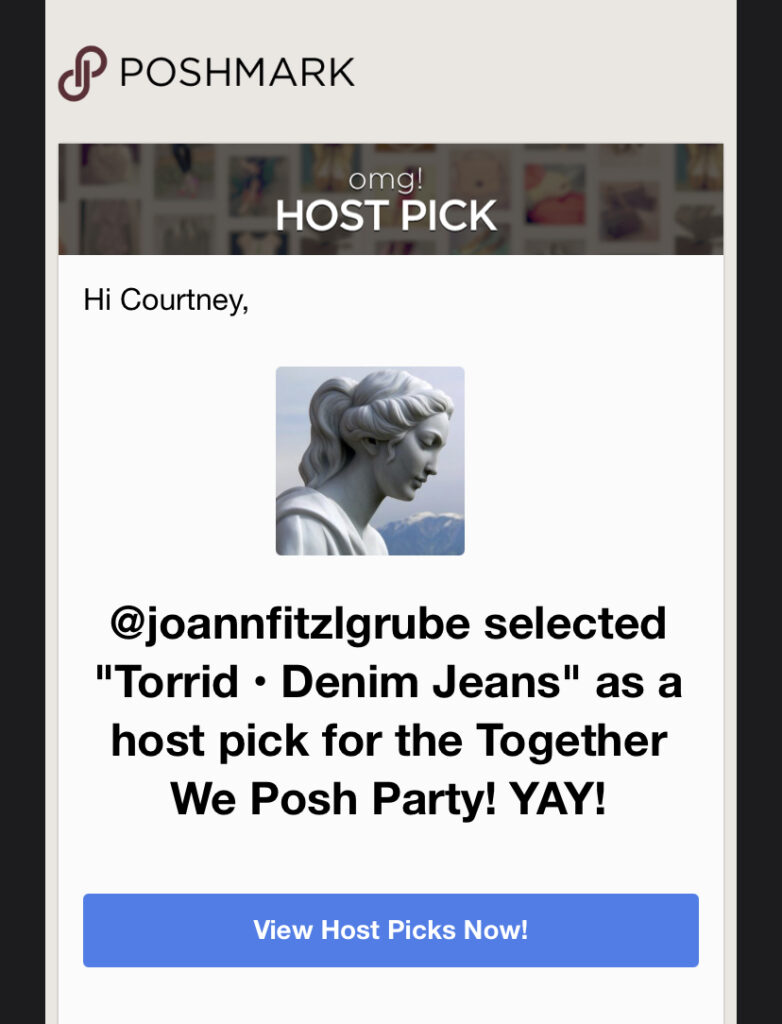 Happy poshing!
Do you have what it takes to write about fashion?
Apply now and get published on RGNN!